A well-functioning team at work is a simple key to success. Employees who have no problems with communication get along great - they are motivated to work and very effective. Every employer would like to build such a team. Just how to do it? What is important in this case is integration, which affects the atmosphere, productivity and creativity of the team. A great example of integration are integration games that bring spectacular results and at the same time provide employees with a huge dose of great fun.
Integration of the team can proceed in various ways. Company integration event, integration bonfire, training and integration workshops. Integration games are a great addition to the above ideas. They are a great way to improve the relationship between individual employees. Such entertainment will provide the members of the company's crew with a powerful dose of good emotions and will positively affect the efficiency of their work. We present 4 activities that will appeal to even the most demanding people.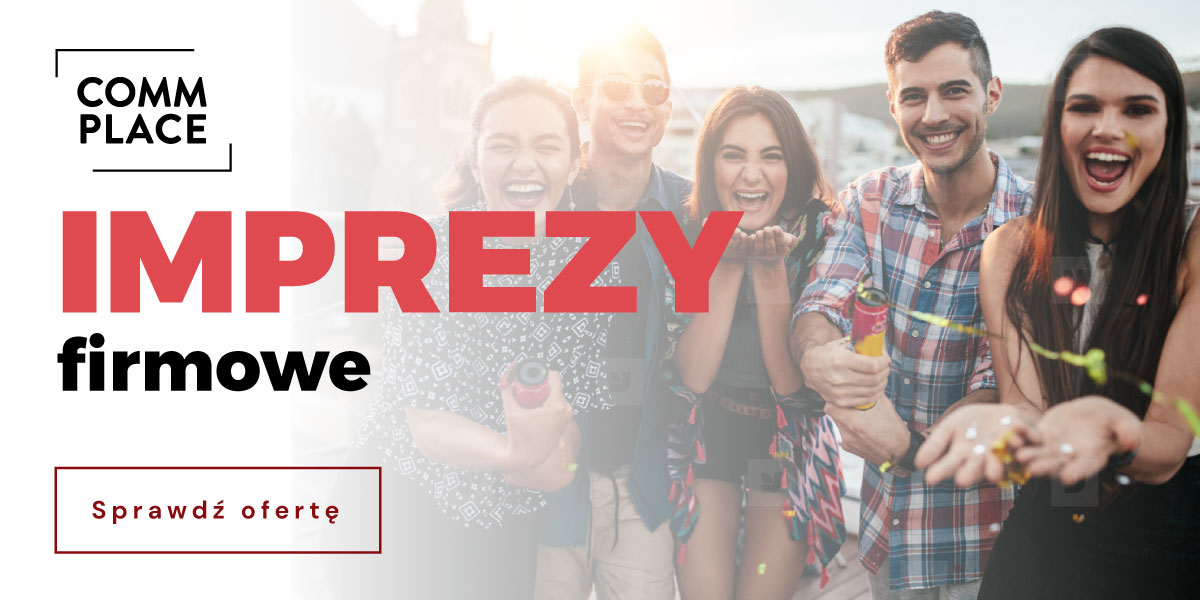 Over 100 attractions for events
Both proven integration games, as well as fresh and completely new ideas for movement games integrative for adults can be found in the experienced offer corporate event organizers. For example Dwór Korona Karkonoszy in Sosnówka near Karpacz offers over 100 attractions for integration events. In total, more than 1,000 events of all kinds have been organized in this facility. At the same time, a large part of them was varied with very interesting attractions for the participants. The more extreme ones include a helicopter flight, snowmobile or rafting on a mountain river. For people who like creative entertainment there were, among others, theater and film workshops. And those who liked to move the gray cells built Goldberg machine or solve crimes. There were also suggestions 15 reliable team building games. Among these over 100 attractions for events, everyone will surely find the perfect proposal for themselves.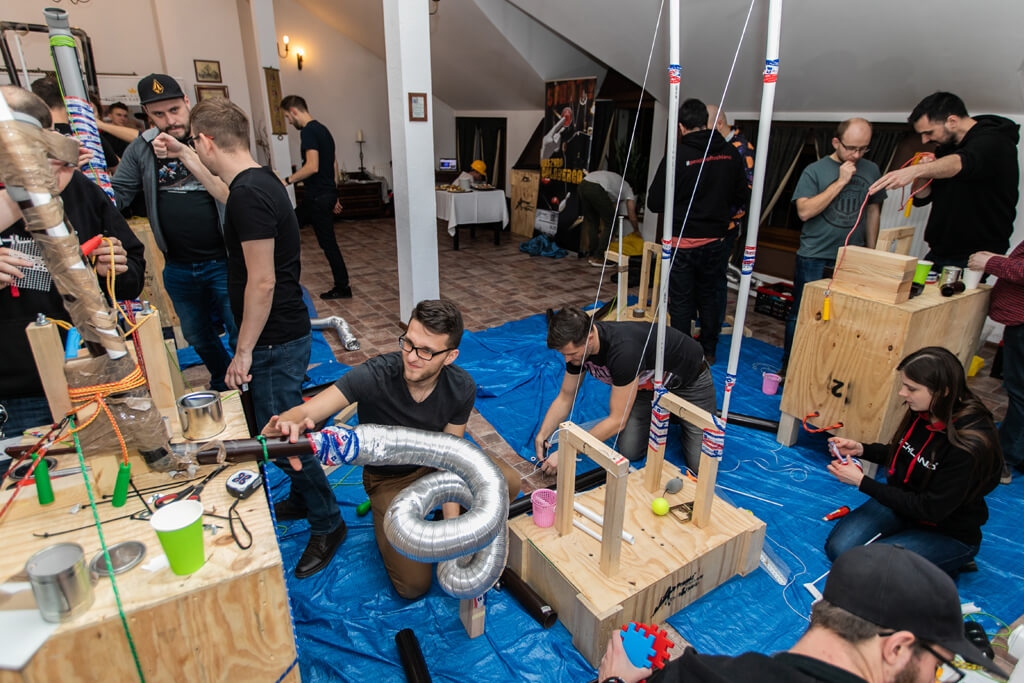 A few examples of integration games
Treasure hunt field game
Although it is simple fun and may remind us of the scam we know from childhood, it is very popular and employees like it very much. Among the various physical games, it is distinguished by the fact that, by the way, you can see interesting attractions in the area. For example, gorges of mountain streams, waterfalls, rock groups or ruins of medieval castles.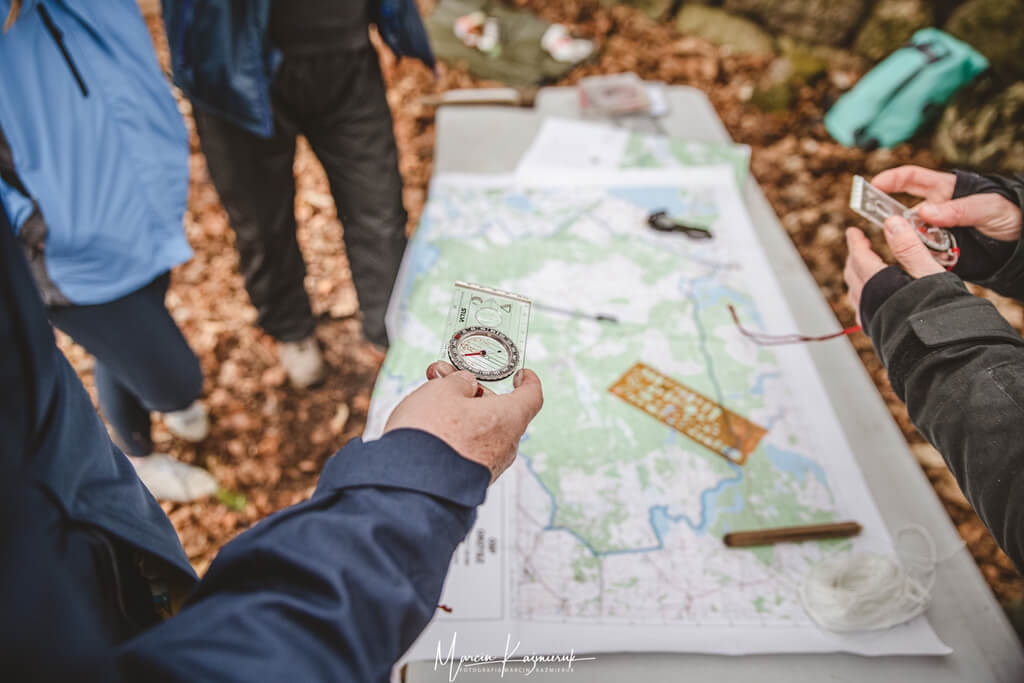 Alcohol goggles obstacle course
For many people, it can become a favorite integration game. It is an interesting movement fun and certainly cheerful. We can imagine the tasks to be performed freely. For example, moving a tray of drinks or walking on a conveyor belt on the ground. The fun is in getting the job done on time. It's not difficult, but you have to do it in alcohol goggles. At the same time, each person has a chance to see how the perception of the world changes after a few per mille and to laugh at will - at their own and co-workers' struggles.
Scenario games
Among the most interesting integration games, they certainly attract attention scenario games. The fun consists, for example, in solving a criminal mystery or finding a spy or finding the treasure. Of course, such integration games require prior preparation and development of an original scenario. The idea is to surprise the participants, but also to give them a chance to solve the puzzle and have fun. These are not typical movement games, but you can develop a scenario in which you will also have to do some fun exercises. After all, such scenario games can combine very different fun elements.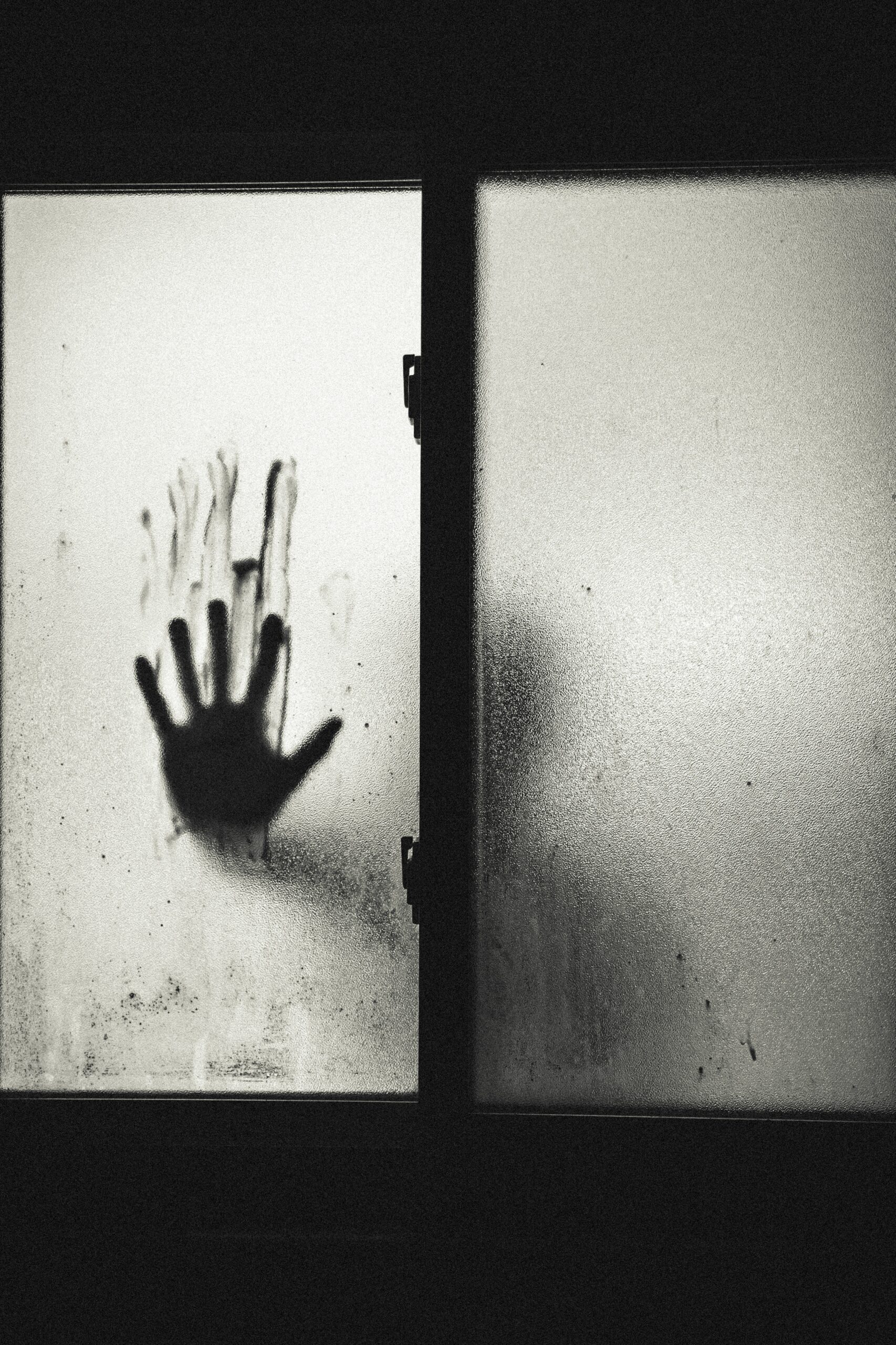 Submarines
Submarines are also one of the proposals for movement gamesalso well suited for team building. The game consists in dividing the group into several teams. Then the teams line up in rows and blindfold all participants except the person at the end of the row. This person must steer the "boat" but cannot speak. The boat is steered by hand gestures, such as a tap on the shoulder. The next person has the task of passing the information further forward. Depending on the arrangements, the team that sinks the enemy's torpedoes wins.
Dance workshop
Dance fun usually accompanies jubilee galais its culmination. And no wonder. Usually, after the more official part of a company banquet or gala dinner, the participants of our company meeting usually want to dance anyway. Especially in the case of large groups, it is better to plan the music and DJ right away. And by the way, fun for everyone - simple dance gestures and uncomplicated routines to be repeated during dance workshops. You can try to imitate the dance from the last hit series, which most employees probably know anyway.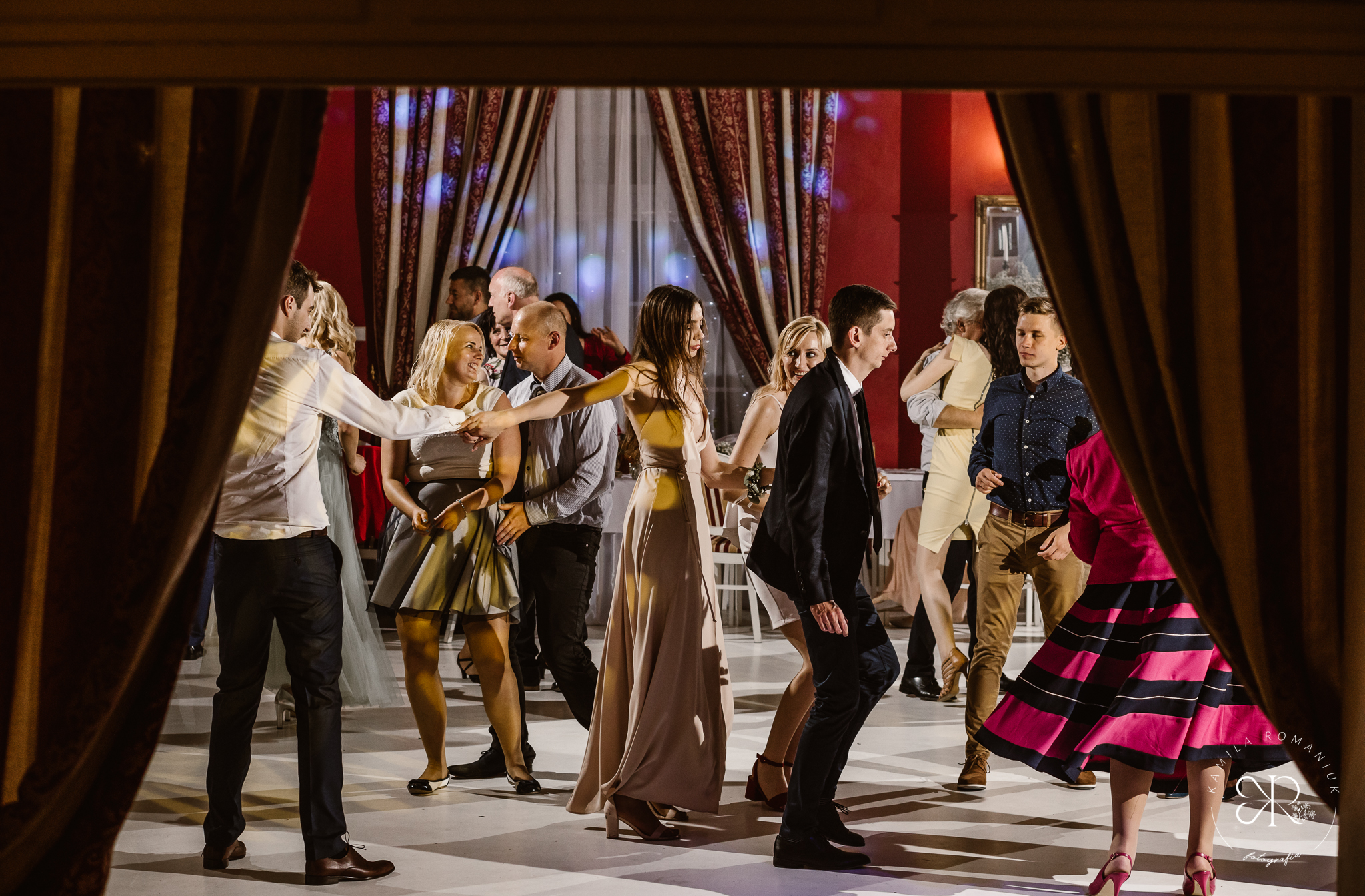 Integration movement games in the form of paintball
Paintball is a great team gamewhich requires good group communication and cooperation. A great idea is to organize a scenario game in which participants divided into several teams will fight a fierce (for example historical) battle for everything! The winner is the team that eliminates their opponents first. In order to win, apart from reflexes and accuracy, a good strategy is necessary. Cooperation counts in the game, effective communication and quick decision making.
Employees do not get along?
Have they become less effective?
We will help them regain motivation and enthusiasm for work!
Company games - sports integration games
If your team consists of sports fans and enjoys physical activity, then corporate olympics They will be a great idea for integration games. In addition, they contain elements of team building, so they greatly influence the construction of a strong and well-coordinated team that will effectively perform all business tasks, efficiently solve problems that arise on the way to the goal and, consequently, achieve spectacular successes on the market.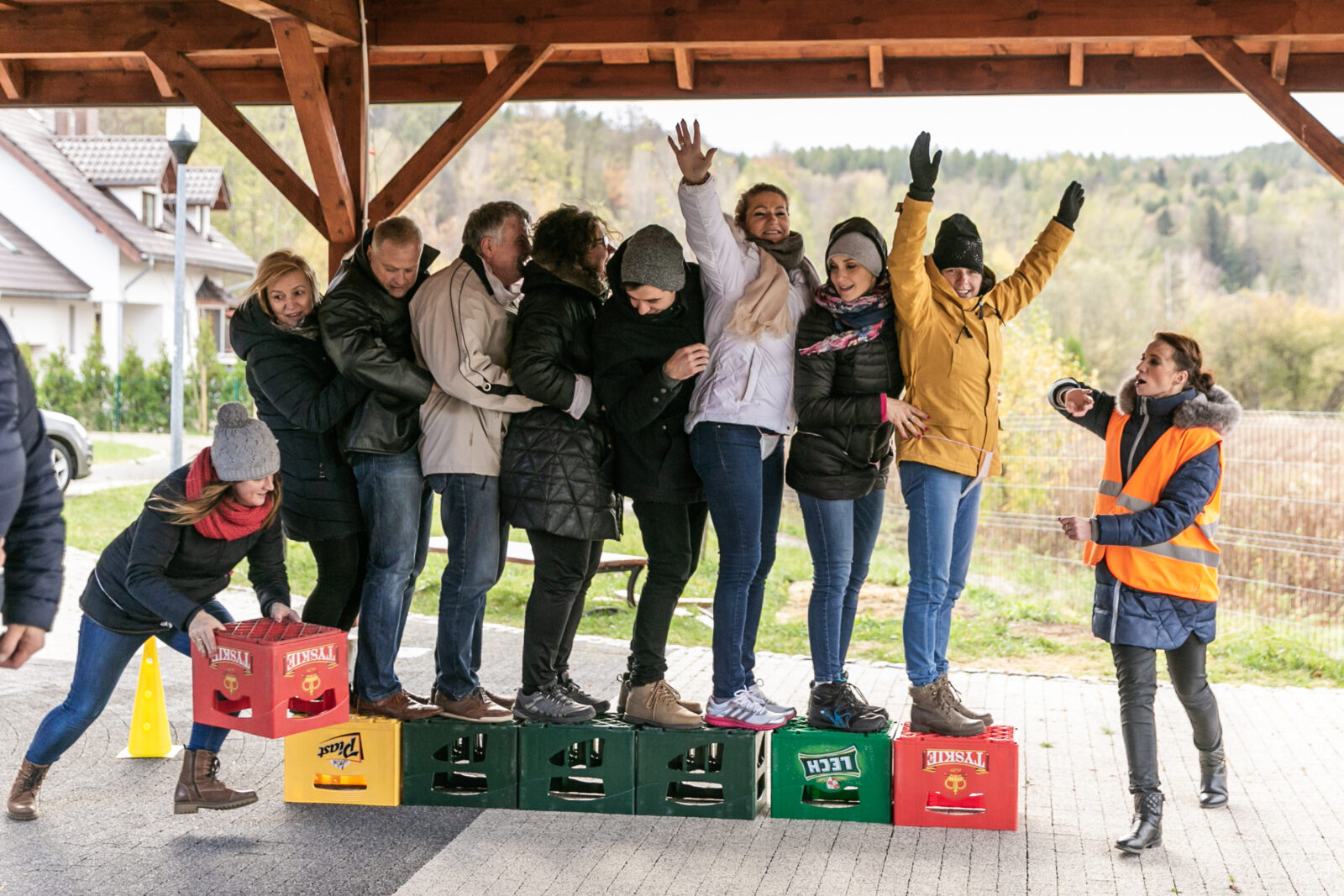 Why? Because in the corporate Olympics, cooperation and teamwork are the most important things. The participants of the game must efficiently exchange information, use the potential of each member and jointly strive to win in the chosen sport discipline. It can be football, volleyball or running - whatever your team likes.
Integration exercise games on the pitch
Staying on the sports topic - sometimes you don't have to invent corporate Olympic Games to integrate the team well. Sometimes choosing the simplest, traditional solution is the best. The bull's-eye is a football match - or (if we want to go a step further) an employee football tournament. Football It is not without reason that it is considered the most popular sport in the world. Football tournaments for companies it's a great idea for team building.
Football
The famous one team game has its fans all over the world. It is loved not only by boys and men of all ages, but also by women. Joint games and fun on the pitch will provide employees with unforgettable emotions. The team dressed in team colors will be fully involved in the game. He will feel the taste of competition on his own skin. A football match will relieve tensions between employees, teach them cooperation and efficient communication, and also reduce the stress associated with everyday work duties.
Integration exercise games - rope park
The last example is an integration game in a rope park. It requires fitness and physical fitness, which is why it will be perfect for teams of employees who like sports, practice some sports or are interested in all sorts of physical activity. In the rope park, everyone will find something for themselves, depending on the degree of difficulty: wooden platforms, climbing nets, rope ladders, bridges, zip-line rides.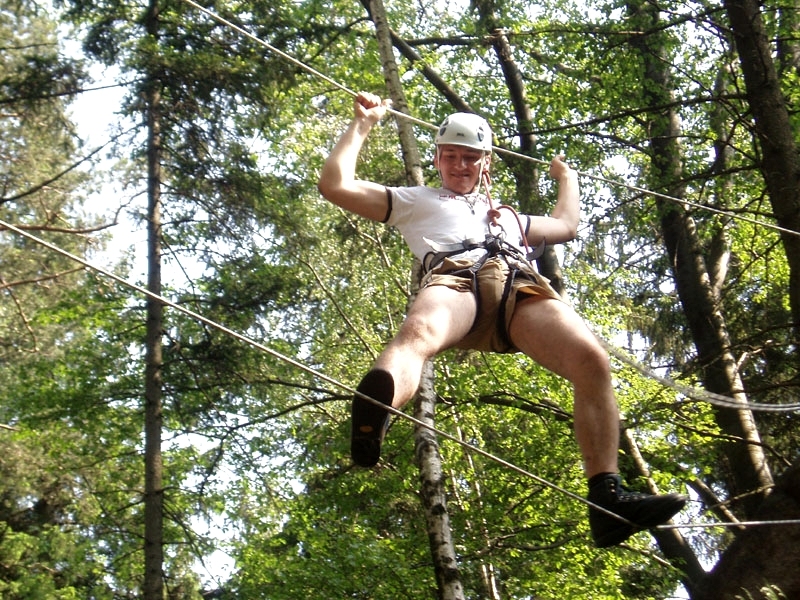 The brave can try complicated passages on difficult routes, on which they will have to overcome various obstacles, and those who prefer a quieter entertainment can choose easier variants. Is fun in the ropes course safe? Of course! Each participant will be thoroughly trained in the principles of belaying and equipped with appropriate equipment. The employees' safety will be supervised by the park's experienced staff.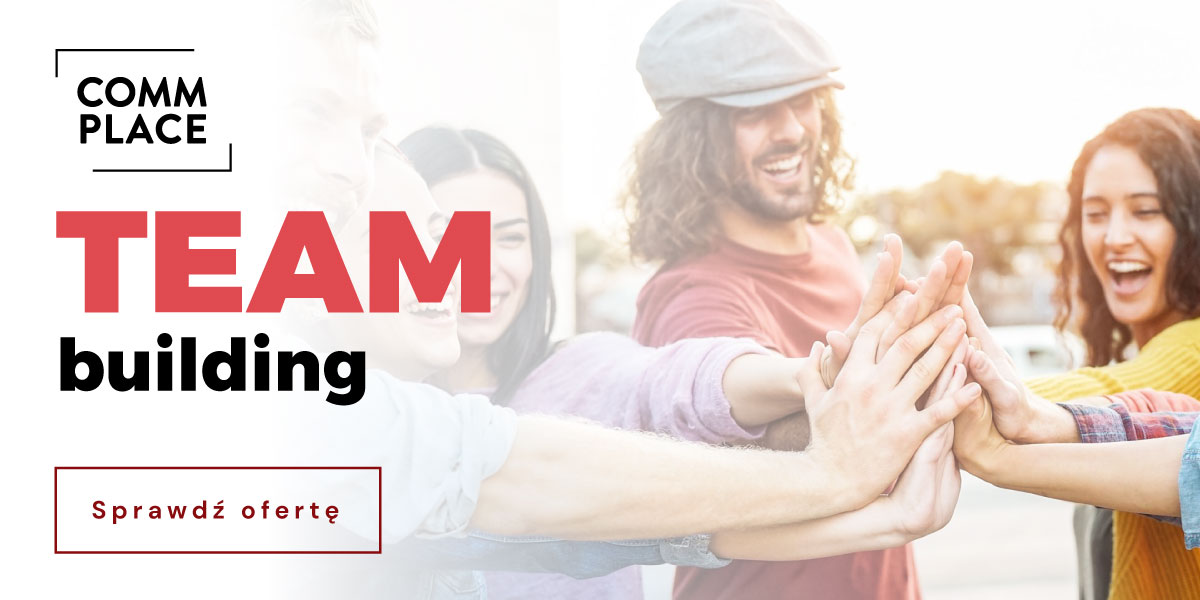 How to prepare movement games for adults?
When preparing proposals for physical games, it is worth informing guests about the need to bring appropriate clothing when inviting guests to a company event. And although not all integration games require sports clothes, clothes must be comfortable. And the participants of the game must feel comfortable in them and be able to make unrestricted movements. Movement games for adults must also be selected so as not to expose employees to excessive effort. For example, individual competitions at the company's Olympics should be adjusted so that everyone can safely complete them. The point is that the purpose of integration games is primarily integration, entertainment and team building, and only at the very end the development of physical fitness.
Employee team
When preparing integration games, we should already know a lot about the group of people for whom we do it. Not only the number of participants is important, but also their average age and what they more or less do on a daily basis. Coaches who organize integration games should also know whether the individual people have known each other for a long time or whether it is a completely new team.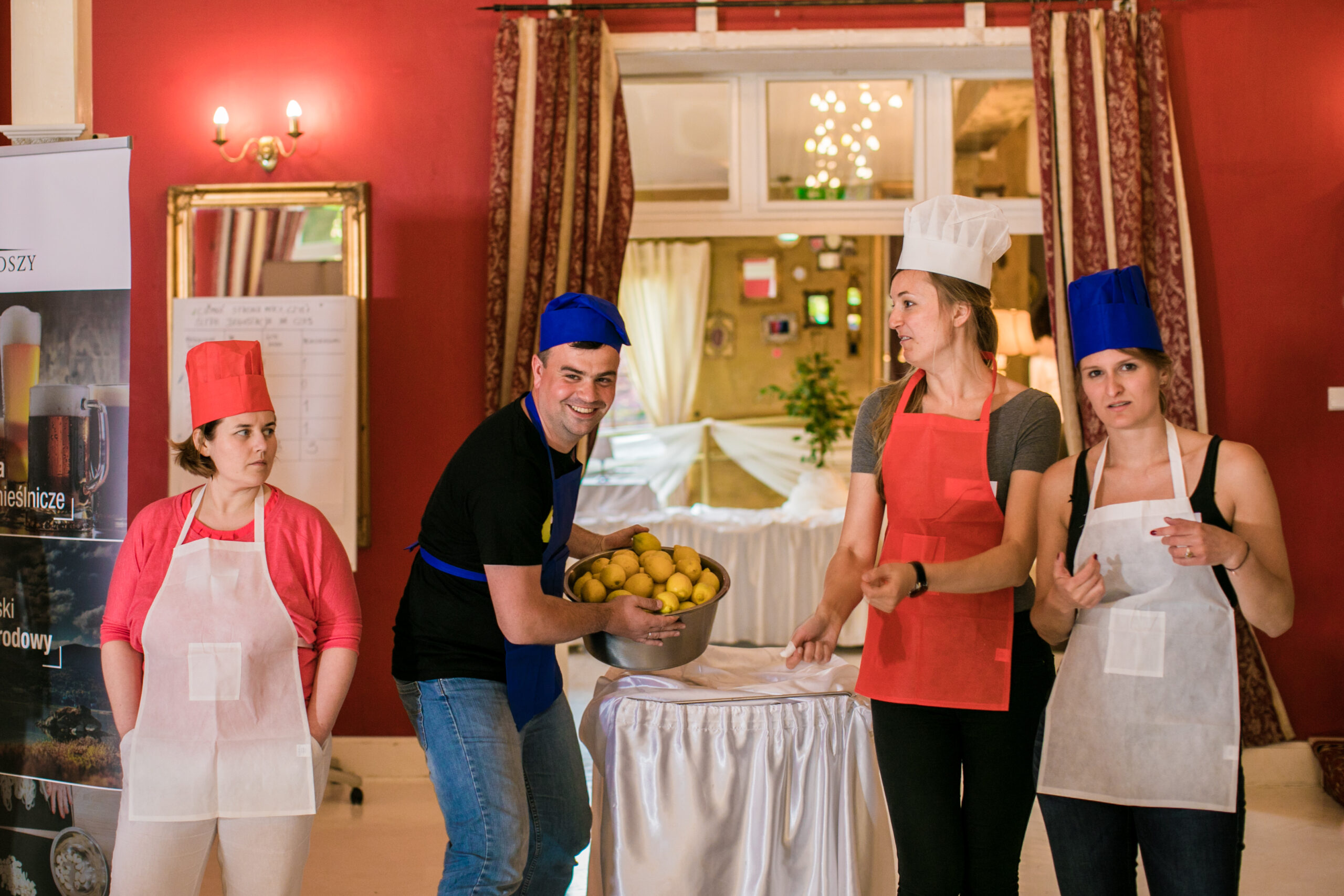 In the case of people who do not know each other, the task of the participants of the game will be primarily to get to know each other. The point is to learn as much as possible about each other and remember the other participants of the meeting. The fun of team members with many years of experience can be on a completely different level. For them, physical activities for adults may be a bit different. For example, you can offer them competition or adrenaline-triggering activities, such as a rope park, paintball, off-road rally or balloon flight.
Integration games in the workplace
Integration games in the workplace are rather rare. Unless it's a specific training or a planned loose day at work. For example, it can be a meeting with a business psychologist or anti-stress training for the team after a hard period. High tension or replacement of staff are also situations when, even in the workplace, bosses organize corporate integration events. Their goal is then to reduce stress and strengthen the team. In fact, however, physical activities for adults are very rarely organized in the workplace. Work is a place where everyone performs specific functions, and there usually no one wants to leave their current roles. Therefore, the perfect place for integration classes the training facility is far from the place of work and residence.
Where for an integration trip? Managers ask themselves this question. Preferably in the mountains - the wonderful surroundings will distract employees from everyday life and allow them to focus on team integration.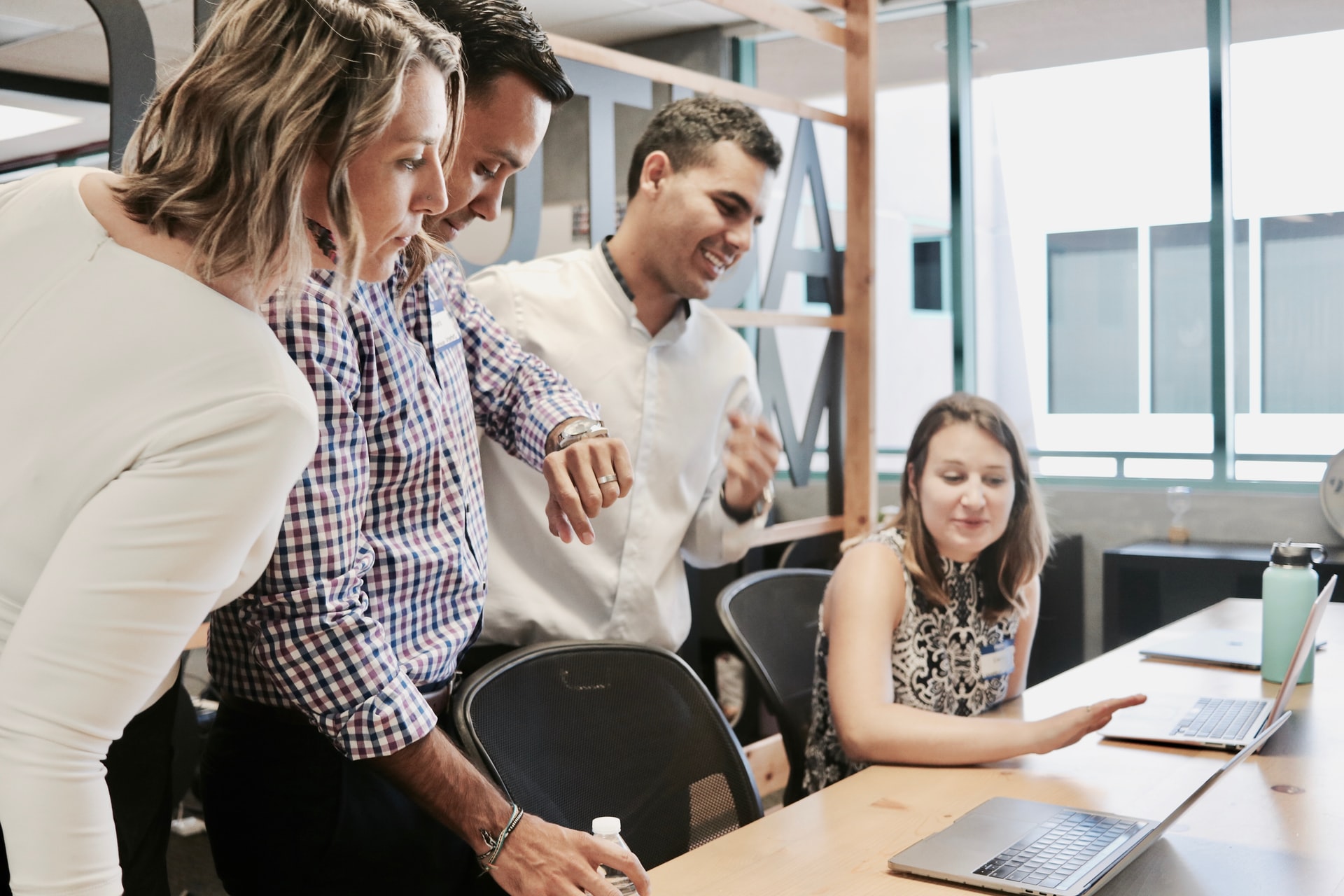 Simple integration game examples
Gordian knot
For adults, physical activities may seem less attractive at first than, for example, bartending workshops, tasting local craft specialties or barista shows. But if we start physical games for adults with simple and fun competitions, we will certainly get every company moving. An example of such an ice-breaking activity is the joint solving of the Gordian knot. The fun is that the participants line up in a circle, and then with their eyes closed and their hands stretched out in front of them, they go forward. When they feel the hand of another person, they grab it and hold it. And they're still looking for another person to catch up with with the other hand. Each person must have both hands occupied. Then everyone opens their eyes. Solving the Gordian knot consists in placing all the participants in one row now, but in such a way that no one lets go of their friends' hands.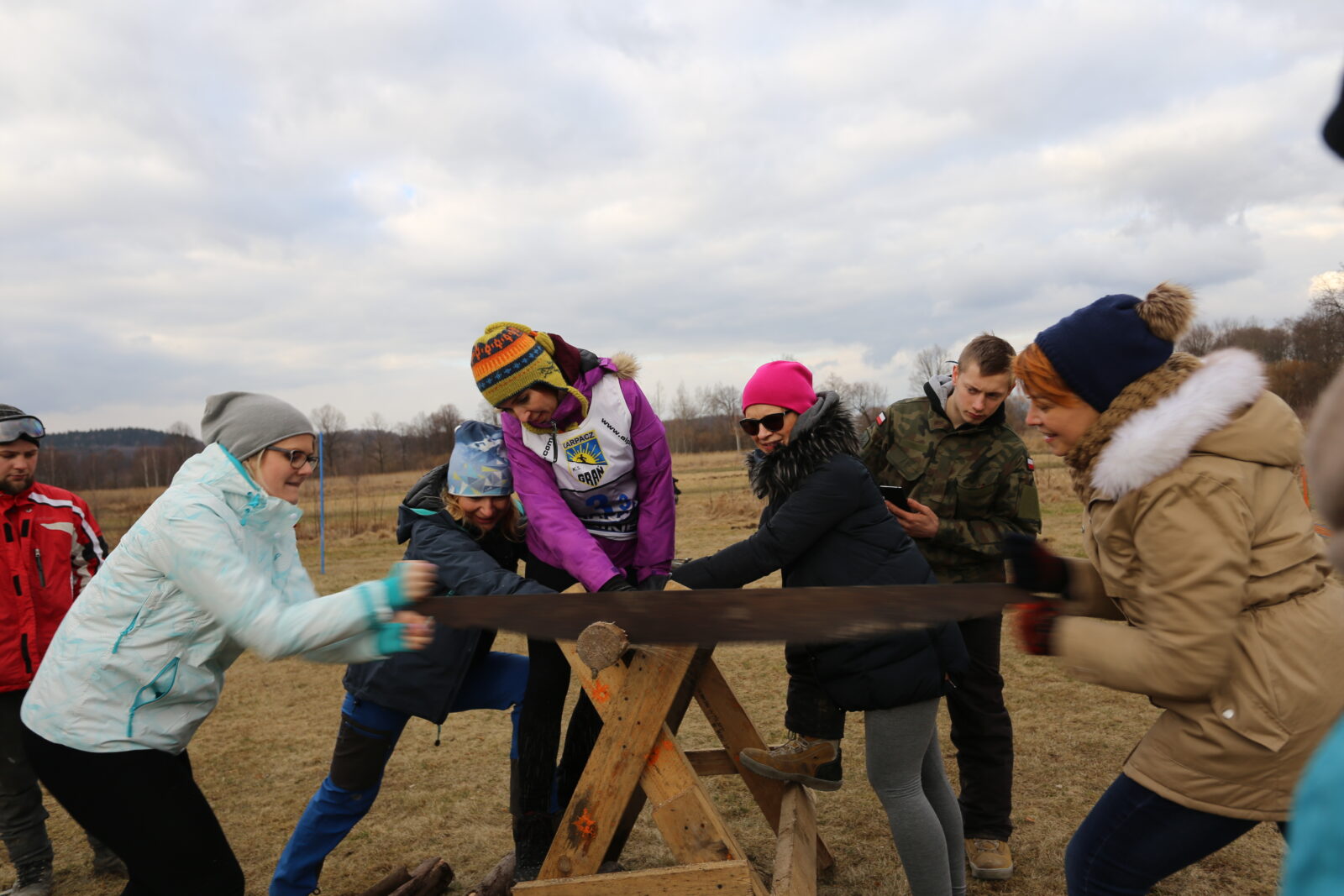 Life raft
For this great fun we will only need a simple blanket. We put as many players on it as possible. One blanket is one life raft. The task is to turn the blanket over, but in such a way that no player "falls out" of our raft. The team that does it the fastest wins.
As you can see, such integration games can be organized virtually anywhere. They will prove themselves both in the training room and outdoors. For example, in some interesting conference facility in the mountainswith its own garden for corporate events. Such integration games will significantly reduce the distance between group members. It will be easier for them to break through and cooperate by performing subsequent tasks. In a team it is so that the smaller the mutual distance, the easier it will be to get along and achieve common goals. Integration games should also be introduced as a break in intensive training.
Does your team have communication problems?
Integration games will help him!
Integration exercise games as an important element of integration
Integration is an essential element of the functioning of every company. Without the integration of employees, it is impossible to achieve maximum results and achieve spectacular successes on the market. Integration physical games are conducive to productivity, creativity and effective work. Thanks to them, participants will have a nice time in each other's company and strengthen relationships with each other.
Integration through play
A bit of exercise will create endorphins, which are needed to forget about work and duties for a while. Well done integration brings a lot of benefits. Improving relations between employees, creating a relaxed atmosphere, increasing motivation, reducing stress related to the job, improving communication in the team and much, much more.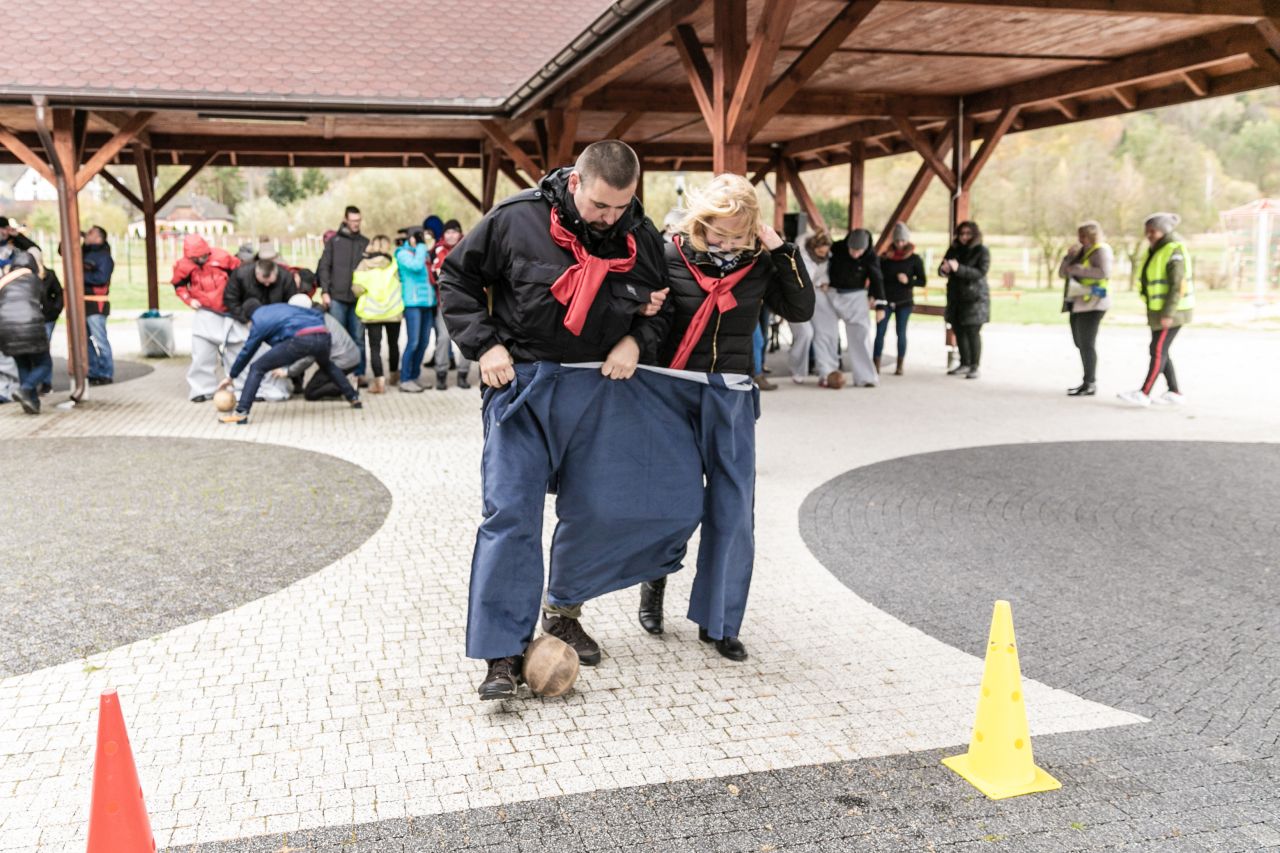 Frequently Asked Questions
A place for a corporate party?
The best place for a corporate event is, of course, off-site. An away party helps you focus on integration and building relationships with colleagues. It is best to take employees to some attractive tourist destination, where they would like to spend the weekend anyway. The best will be the mountains, for example the Giant Mountains, which are impressive and offer many opportunities to spend time at any time of the year.
What can you do with integration?
The best part of integration are games and activities that allow participants to get to know each other better. Of course, the more fun, the more successful the integration. Games and activities for integration events include: a rope park, a balloon flight, a casino, culinary workshops, an off-road rally, paintball, buble football or a treasure hunt. Experienced event agencies offer a lot of proposals for integration, team building or just having fun for companies. For example, Dwór Korona Karkonoszy in Sosnówka offers as many as 113 different attractions for corporate events.
What fun activities for a company party?
The best physical activity for an integration event is the company games. It allows participants to propose various competitions, tailored to the specifics of the group - its condition and skills. Division into teams stimulates the spirit of competition and at the same time integrates employees with their own group.
Integration games for adults?
Integration games for adults are best suited to the nature of the group, the interests of the participants and the tasks performed on a daily basis at work. The point is to make the tasks during team-building games very different from what the crew does in their daily work. For example, for a group of IT specialists, the best will be outdoor integration games, and for production employees, scenario games, for example solving a crime mystery.