Treść główna
AGENCY

event
Over 1000 events
own facility near Karpacz
event configurator
200 dishes to choose from
specialization: team building
own brand of craft beer
Own brand of premium coffee
events in Poland and abroad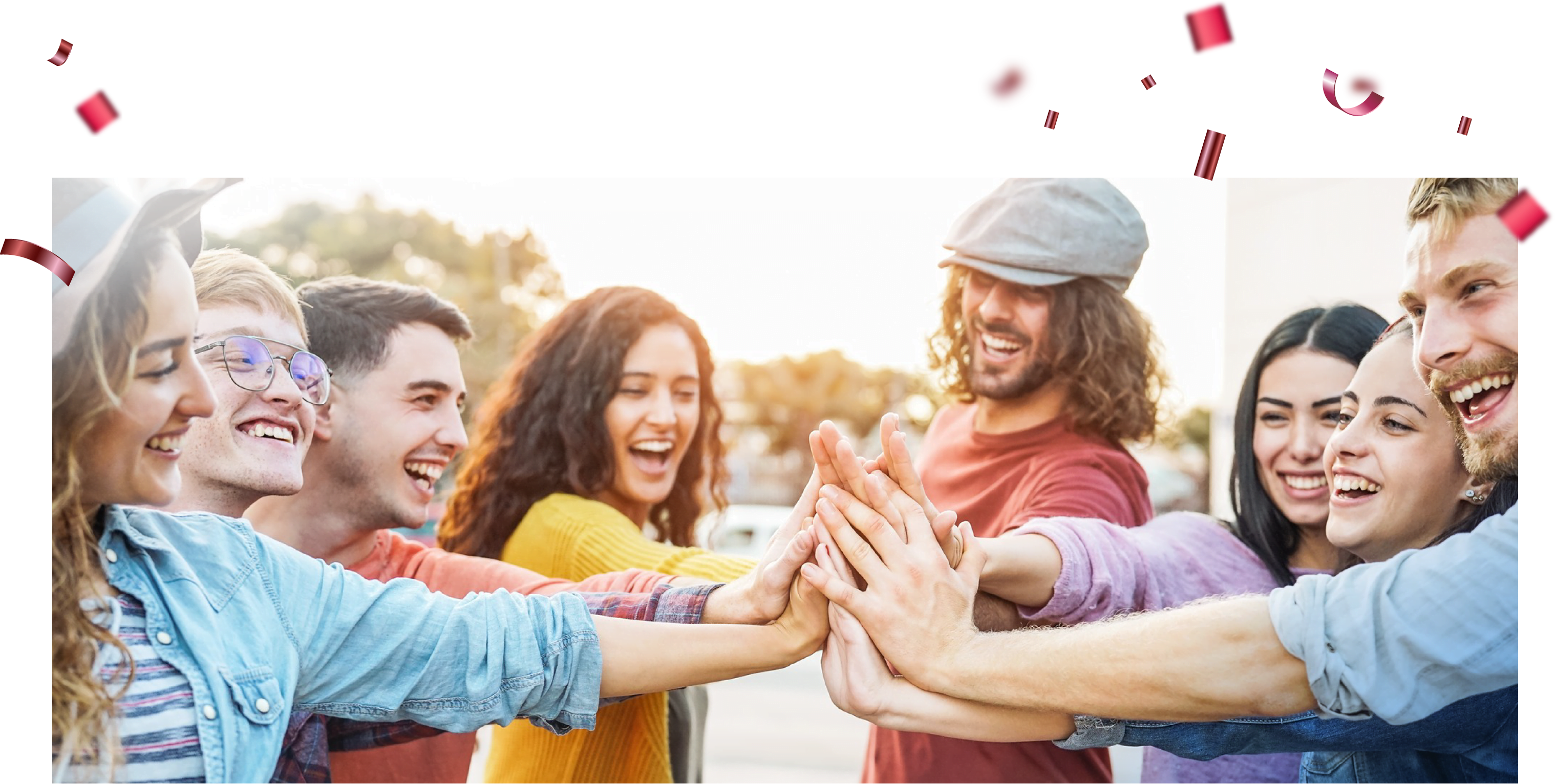 need a party?
DO IT!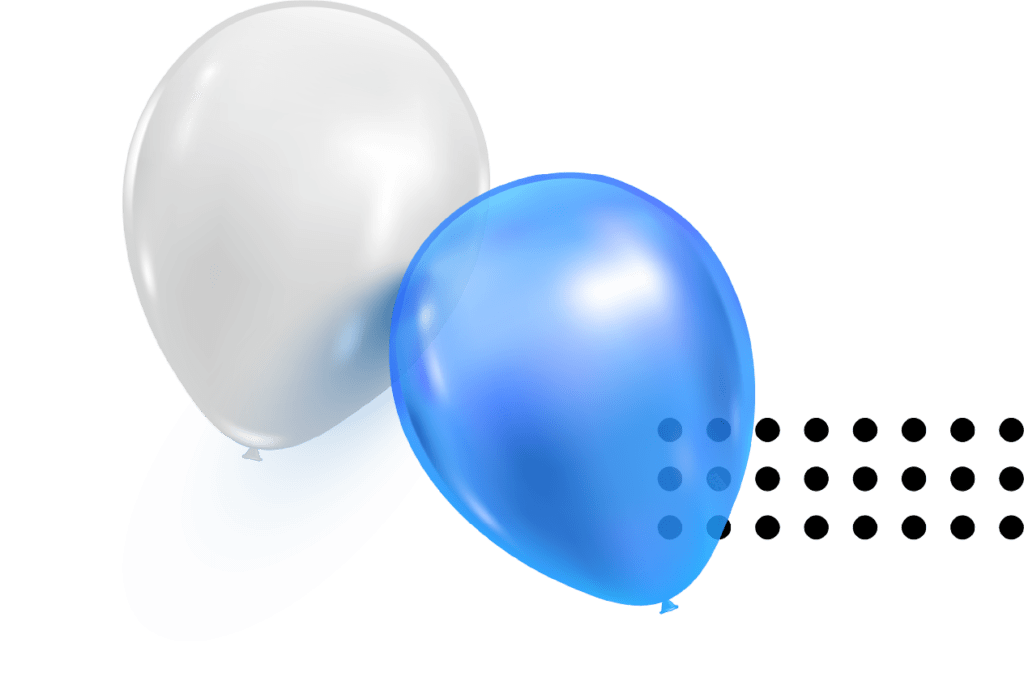 Comprehensive organization of events
Our event agency was established in opposition to those companies in which "it is impossible".
Culinary workshops under the watchful eye of a famous chef?
A survival excursion in the Giant Mountains?
Goldberg's machine?
An event in another venue, in Poland or abroad? Of course yes!
Each event is coordinated by a dedicated Event Manager.
Organization of corporate events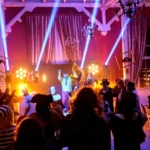 113 attractions for events
Tailored scenarios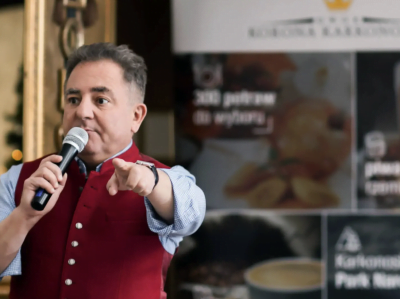 Team building back-to-back - culinary tournament
What is the company's flavor duel? The result of cooking together is much more than just good food. We guarantee a lot of fun, humor and tasty culinary curiosities.
Some employees will find it easy to prepare a meal, while others will find it extremely difficult. For people with no previous culinary knowledge, this is a great way to teach them the critical skill of learning through experience and asking for help to achieve success together. Culinary workshops are an opportunity to show initiative, creativity and generate new ideas.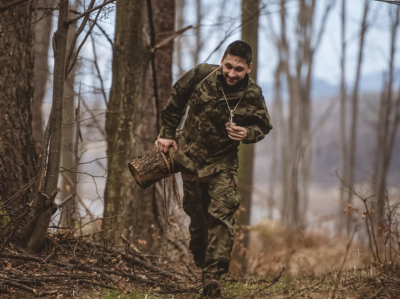 Team building - Runnmagedon
There are no excuses here. Everyone on the team has a task to do, and group members will need to rely on each other to pursue a common goal.
Outdoor scenarios and challenges accelerate the actual learning of risk-taking, creative problem-solving, decision-making and resources, as well as leadership and conflict resolution. Corporate events in the mountains provide excitement you won't find anywhere else. You can learn the limits of your endurance while running with obstacles or military maneuvers. Learn new skills. Feel the adrenaline while riding snowmobiles or helicopter flights. Team building in the mountains - this experience cannot be compared to anything else!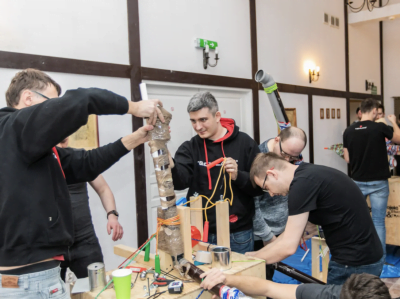 Team building - Goldberg's machine
Creative thinking. Ingenuity. Resourcefulness. Does your team have the features necessary to create a device with a true wow effect?
When faced with the challenge of creating the Goldberg Machine, collaborative decision-making is essential. The task of the teams is to design, plan and execute structures that - in order to be operational - will be linked in a chain reaction. Teams learn the importance of prototyping and having patience in testing to ensure the success of the final design. The Goldberg Machine is certainly one of the most visually inspiring lessons on the importance of team planning and decision making.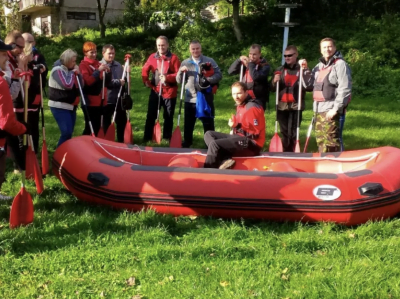 Team building - rafting on pontoons
Effective integration exercises do not have to take place in a conference room. Rafting is a science by doing, not by theory.
Rafting is one of the best ways to build confidence and team spirit while having fun. It is an adventure that provides a huge dose of adrenaline. An ideal team building that combines unforgettable moments in the bosom of nature and sports emotions.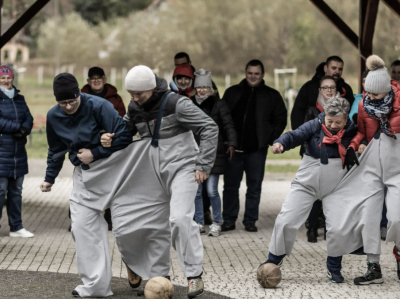 Team building - "Team for a medal"
Perfect integration and fun competition. Indoor and outdoor fun. The company games are a team competition that ignites emotions to white.
Participants will face each other in a variety of individual and team competitions. The program includes playing ball in sacks, shooting with a slingshot, racing on crates or "blind" skipping rope. Each team is only as strong as its weakest link. You will have to demonstrate excellent communication, dexterity and precision. Are you ready to fight for the laurels?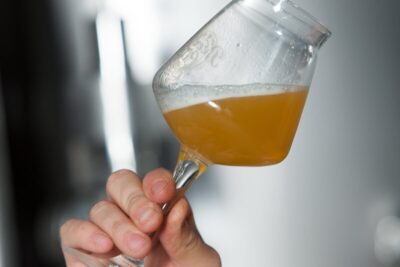 Beer feast
The beer feast is primarily a celebration of amber drinkers. Participants of the meeting will have the opportunity to taste the best craft beers and see how many different flavors this popular drink can have.
Each beer feast is varied with various attractions.
Everything is tailored to the company's expectations.
In the beer program:
Introduction to craft beers (types, methods of production, aging, hops, malts),
Beer pearl tasting.
Special dishes matched to the beer, including: our cheeses in special oils and olives in aromatic sauces, country bread, lard and other beer delicacies.
Fireplace or grill in the garden
Band or DJ / mechanical music
Contests, games and activities for participants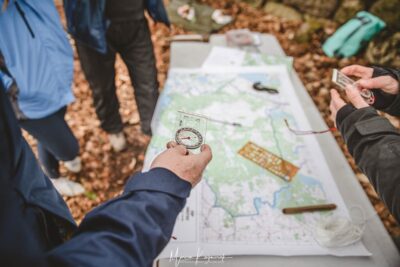 Team Building - survival workshops
Professional integration program based on the survival strategy (survival school). Let's imagine that we are suddenly on our own - far from office comfort, without the possibility of communication with the world and modern technologies.
How to deal with this? Thanks to survival workshops in the mountains, participants will gain knowledge and skills necessary to survive in such an extreme situation. The entire project takes place under the care of recognized specialists, former members of elite military units.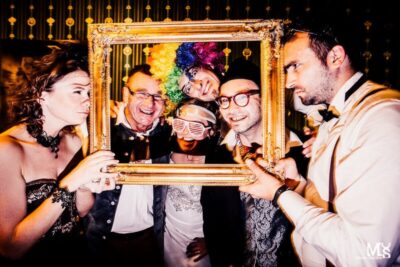 Company carnival ball
We invite you to participate in this extraordinary event. The carnival ball at the Korona Karkonoszy Manor is a colorful masquerade, a time of dancing and crazy fun! The program includes live music or DJ, dinner, and madness on the dance floor until dawn.
A multicolored procession of masks, combined with fanciful creations and hairstyles, and the atmospheric interiors of the Korona Karkonosze Manor House, will allow you to easily move into the era of a blaze of colors, fun and decadence.
The carnival party should not be complete without beautiful Venetian masks, dresses, plumes and fans. Often, however, there are people dressed as crocodiles and butterflies.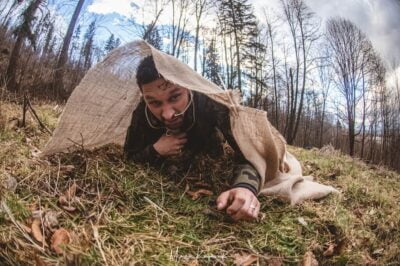 Team building - military maneuvers
Boot camp, i.e. military training for (company) recruits
Would you like to take up the challenge and undergo military training like US Army recruits? Various challenges await participants that will allow them to acquire skills such as patrolling and reconnaissance of the area.
The program also includes: assistance in transporting the wounded and his evacuation, learning to shoot with ASG weapons, eliminating the enemy in hand-to-hand combat, logical tasks for recruits, rope techniques - high, krav Maga, mine and mine clearance. Great fun with strong team building elements.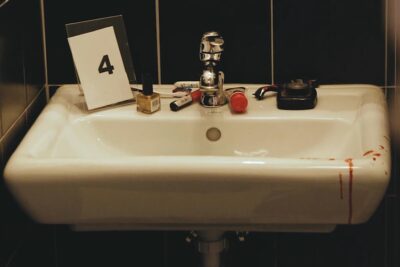 Criminal riddles of the Giant Mountains - scenario games
WHO IS THE KILLER ....? company party.
The Karkonosze Mountains have always been an unusual place full of secrets, but even the locals found the recent events strange. Nevertheless, the reasons for these mysterious events have not yet been solved, perhaps because an appropriate detective has not investigated the matter ...
If you like solving puzzles and breaking codes, you are skilled in logical thinking, and discovering secrets gives you a thrill, then solving criminal riddles at DKK is an offer that you cannot miss.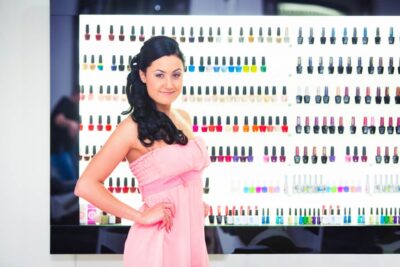 Make-up and natural cosmetics workshops
Isn't it true that each of the ladies wants to be beautiful? Thanks to the workshops at the Korona Karkonoszy Manor, you can combine business with pleasure! During this event, participants will learn under the supervision of professionals how to create natural cosmetics, or learn the secrets of make-up.
You can choose, for example, a course of day and evening makeup, creating natural creams, perfumes and many more. It's great fun and integration for female groups.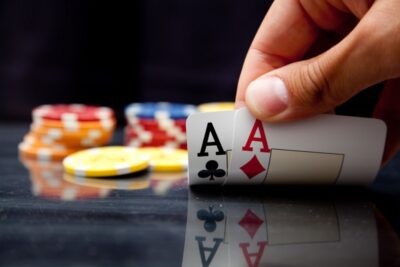 Viva Las Vegas!
Las Vegas, the city of gambling, lights and Elvis Presley in the middle of the Mojave Desert, is called the Entertainment Capital of the World for a reason. Especially for you, we have prepared an unforgettable evening referring to the best traditions of this American metropolis.
It is a great opportunity to feel like in the best casino and try your luck in poker or Blackjack, and the carefully selected music repertoire and drinks prepared for this occasion will allow you to relax in luxurious conditions.
One thing is certain - this evening will provide you with emotions that you will remember for a long time.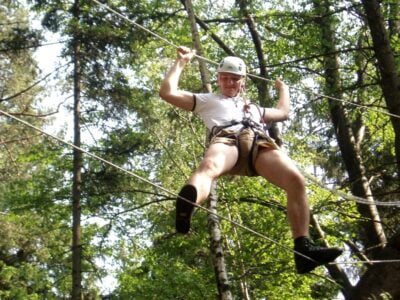 Team building - who in your company pulls ... strings?
Integrate your employees in the rope park!
Crossing the routes in the ropes course is a great idea for team integration. Each employee has the opportunity to face the chosen route: from the easiest to the most complicated - only for the brave.
Guests have at their disposal wooden platforms, climbing nets, rope ladders, bridges and the favorite attraction of most participants of the game - a zip-line, i.e. a harness descent on a rope. On each route, it is possible to avoid more difficult obstacles and choose an easier variant of the passage. The safety of the fun is ensured by the experienced park staff, and in addition, each person, before entering the route, is trained in the principles of belaying and equipped with appropriate equipment. Most parks are open all year round, which allows you to have fun even in the middle of winter.
more
Our
ADVANTAGES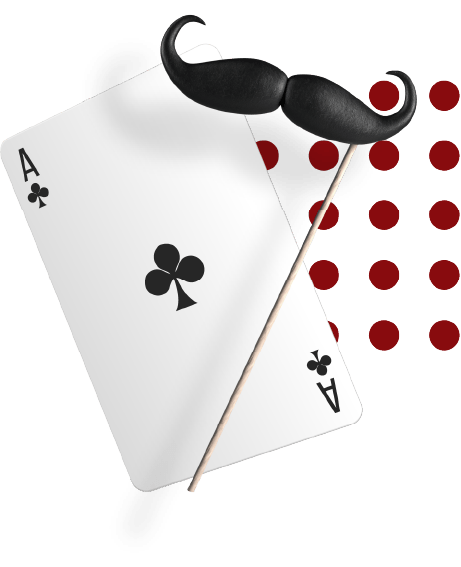 A unique place
Organization of events in the Giant Mountains.
Tailored events
Dozens of scenarios to choose from. Tailored events and a dedicated guardian.
Outstanding cuisine
Culinary is our passion! Over 200 dishes to choose from.
Kitchen inspired by SLOW FOOD
over 200 dishes to choose from
Over 50 scenarios
tailor-made events with an individually tailored scenario and comprehensive event service
Stylish Training Center
Court Ballroom, Refectory Room, Fireplace Room, Golden Room, a beautiful garden for training, workshops and integration activities
Restored boutique hotel
decorated in an eclectic style. Each room is decorated in an original style. Up to 100 people can stay overnight
They write about us
over 4,500 written references and 5,500 publications in the media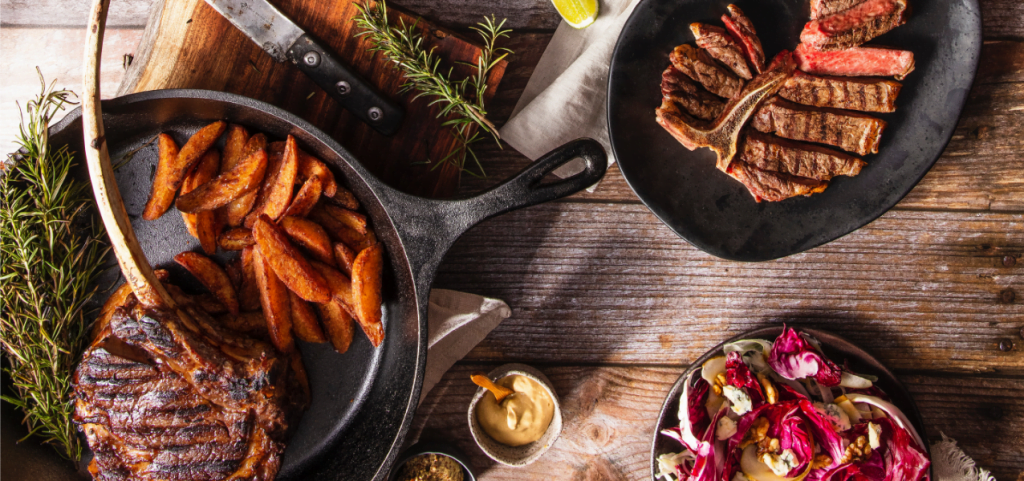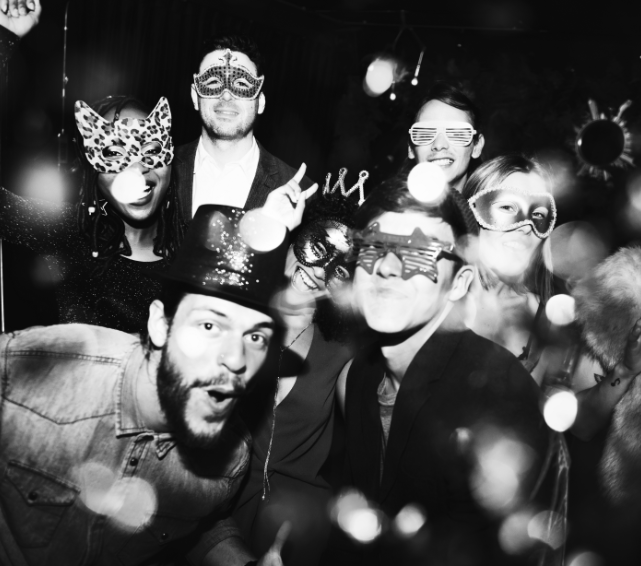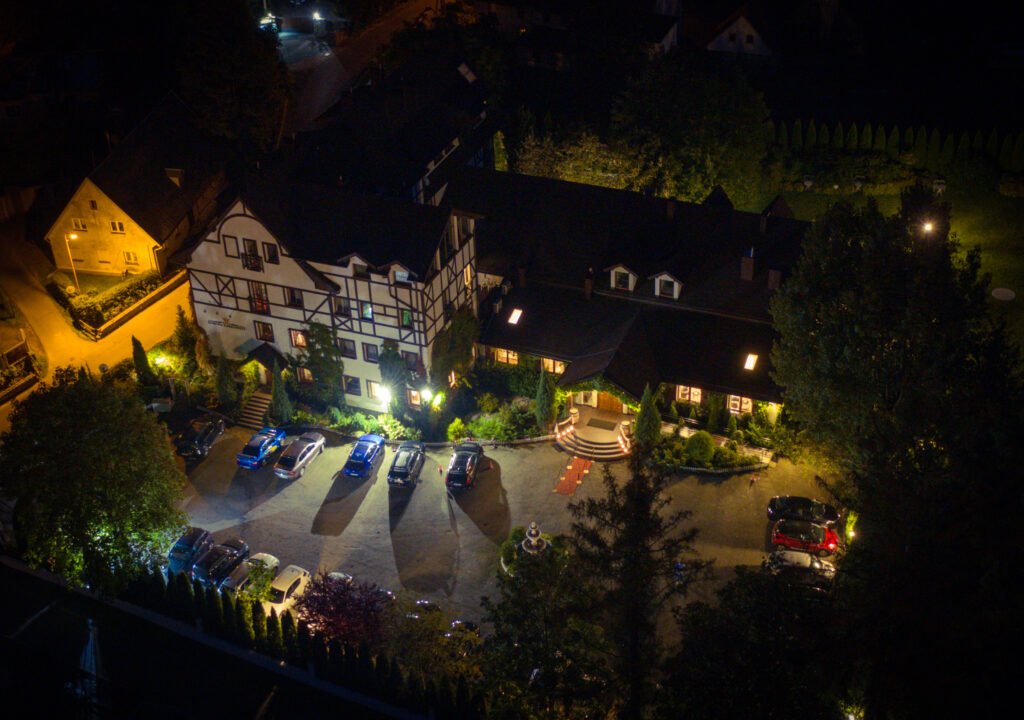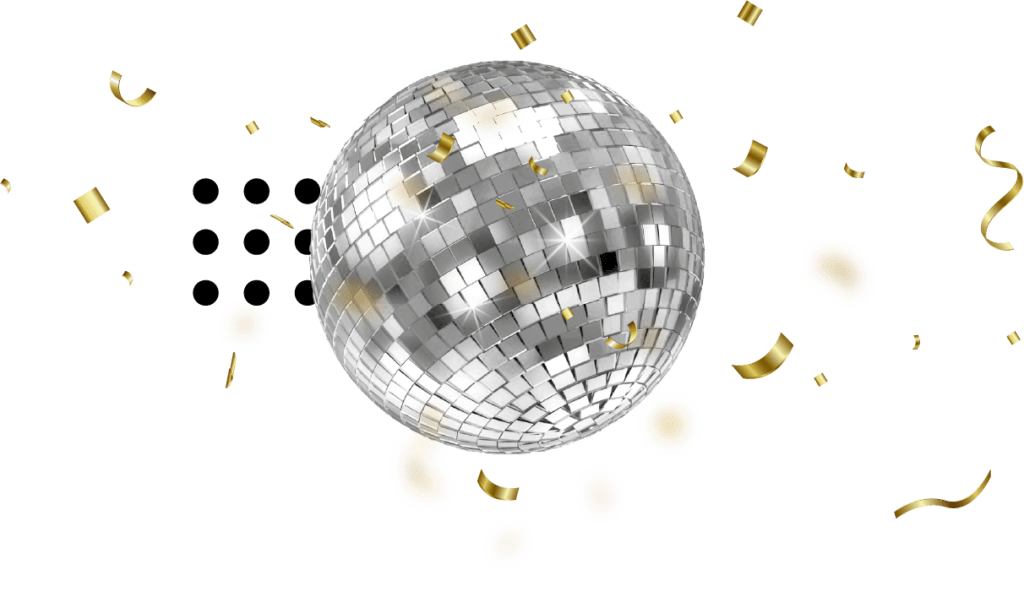 Organizer of corporate events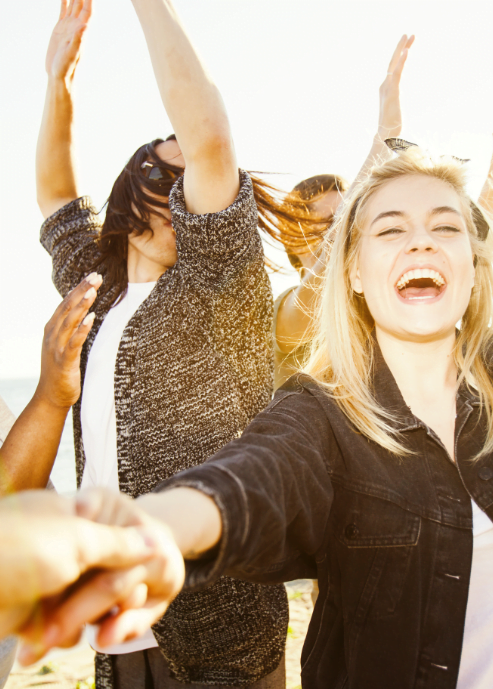 Surely you are bored with the banal puns in the company's training room. Us too! That is why in our Manor Korona Karkonoszy we offer dozens of ready-made scenarios of integration events for companies.
Employer branding is becoming more and more important. Without it, employees can start to avoid your business. Create an event that will boost the company's social-media and cement the team. Together, we can think about the goals that guide you, and then organize the events that support these goals. We are able to work on the hard competences of employees during training, but also propose the development of soft skills.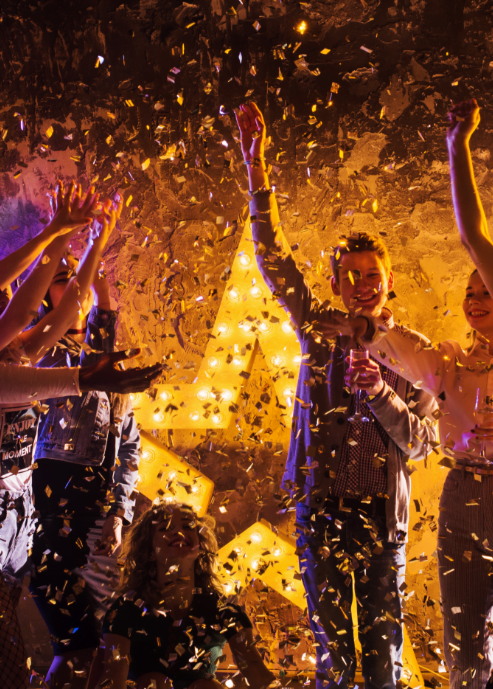 Depending on how much control over the project you need, you can engage us at any stage: from concept development and marketing, through PR of the event, its script and implementation. Organizing events has never been easier.
We have organized over 1000 events, offering a full spectrum of activities. Starting with indoor and outdoor events. From problem solving through intellectual games, culinary workshops to sports and adrenaline.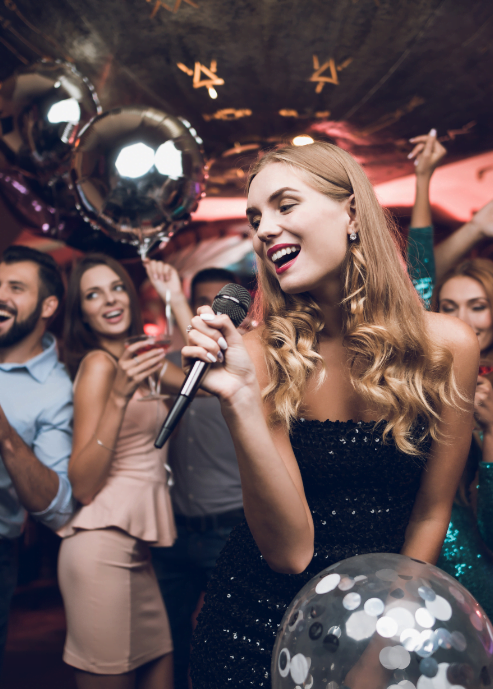 Entrusting someone with the organization of your corporate event is a big risk. Your reputation depends on the effect. How do you know if a given company is trustworthy? Do not believe the assurances on pages and leaflets. We give the floor to those who have already entrusted us with the organization of corporate events and other events.
Among more than 4,500 written testimonials you will find opinions from individual entrepreneurs and multinational corporations.
Our dishes
Culinary is our passion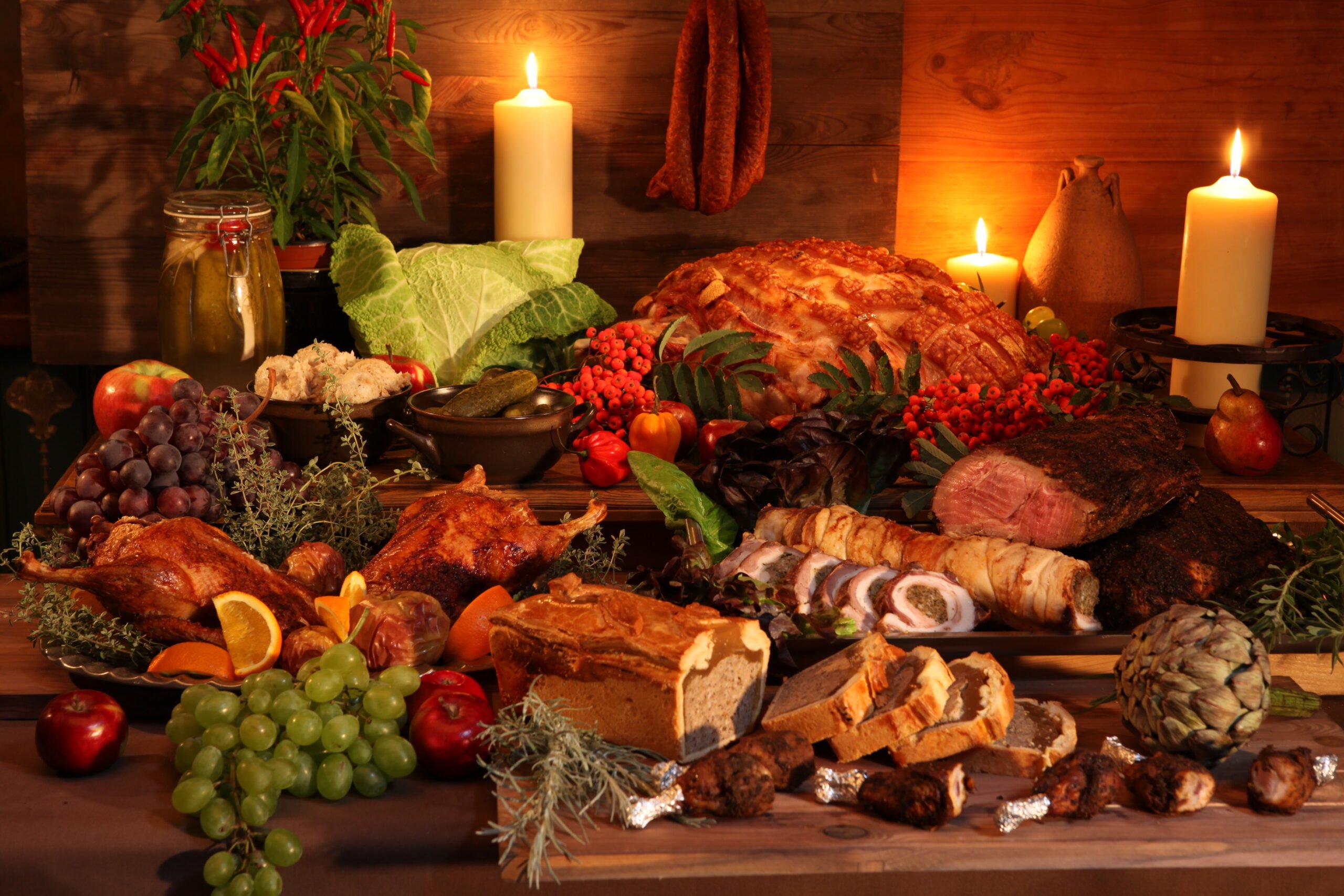 We offer 200 dishes
Menu tailored to the nature of the group and the form of the event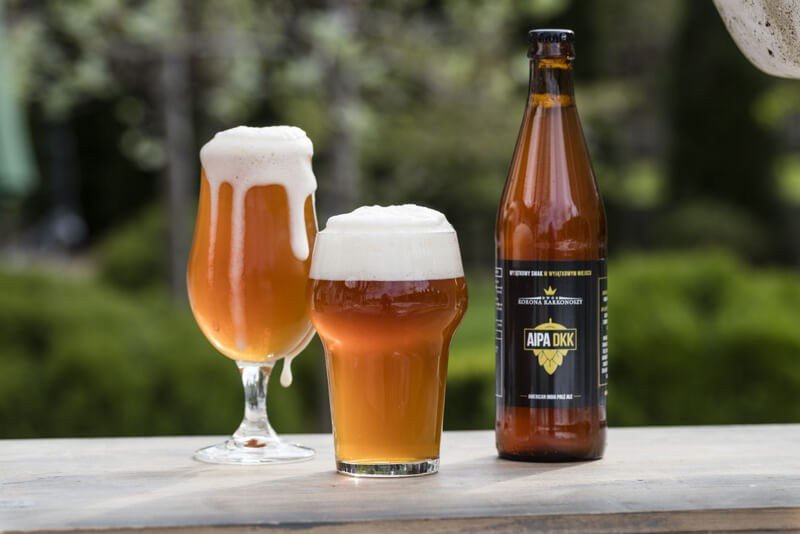 Own craft beers and liqueurs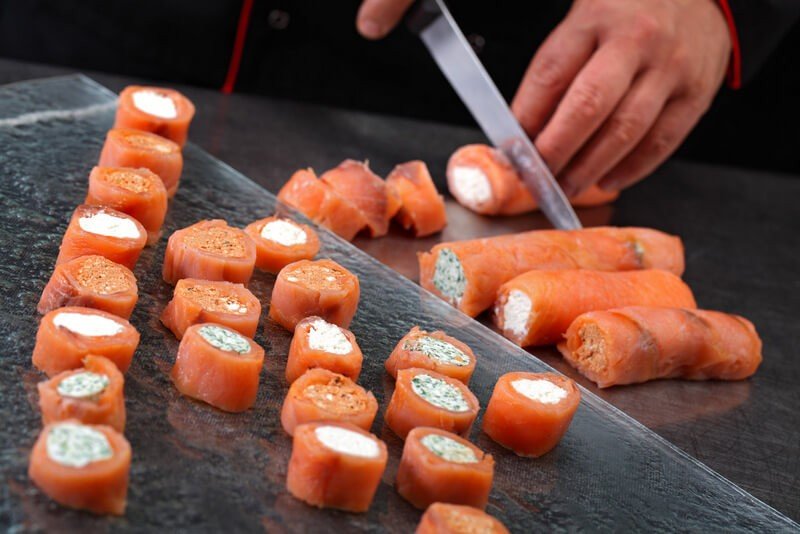 We only use natural ingredients, no artificial additives or flavor enhancers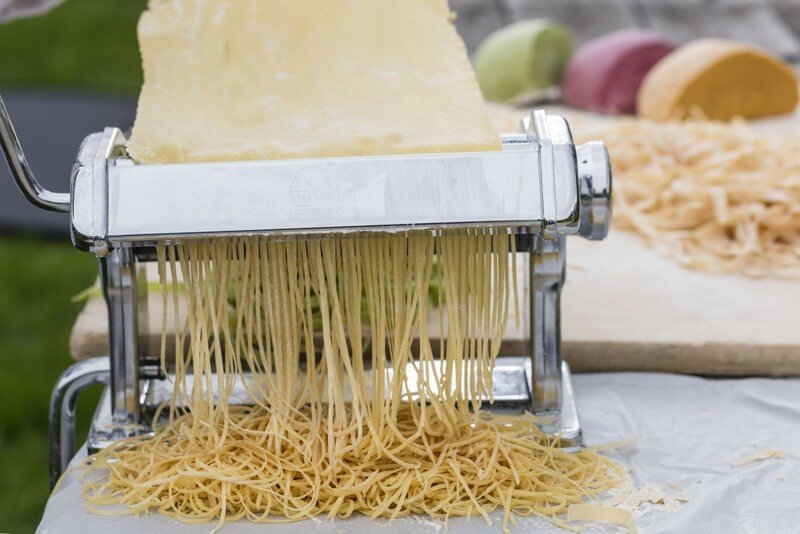 We combine traditional recipes with modern trends.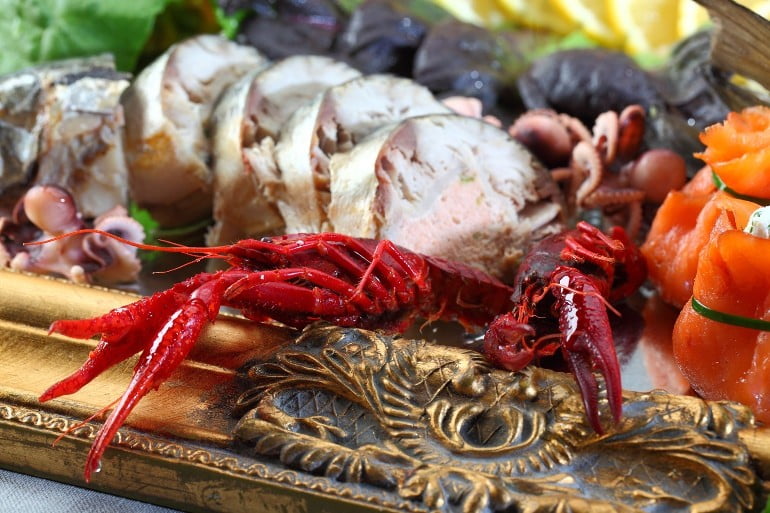 We travel around the world looking for interesting flavors and aromas - you will find them on our menu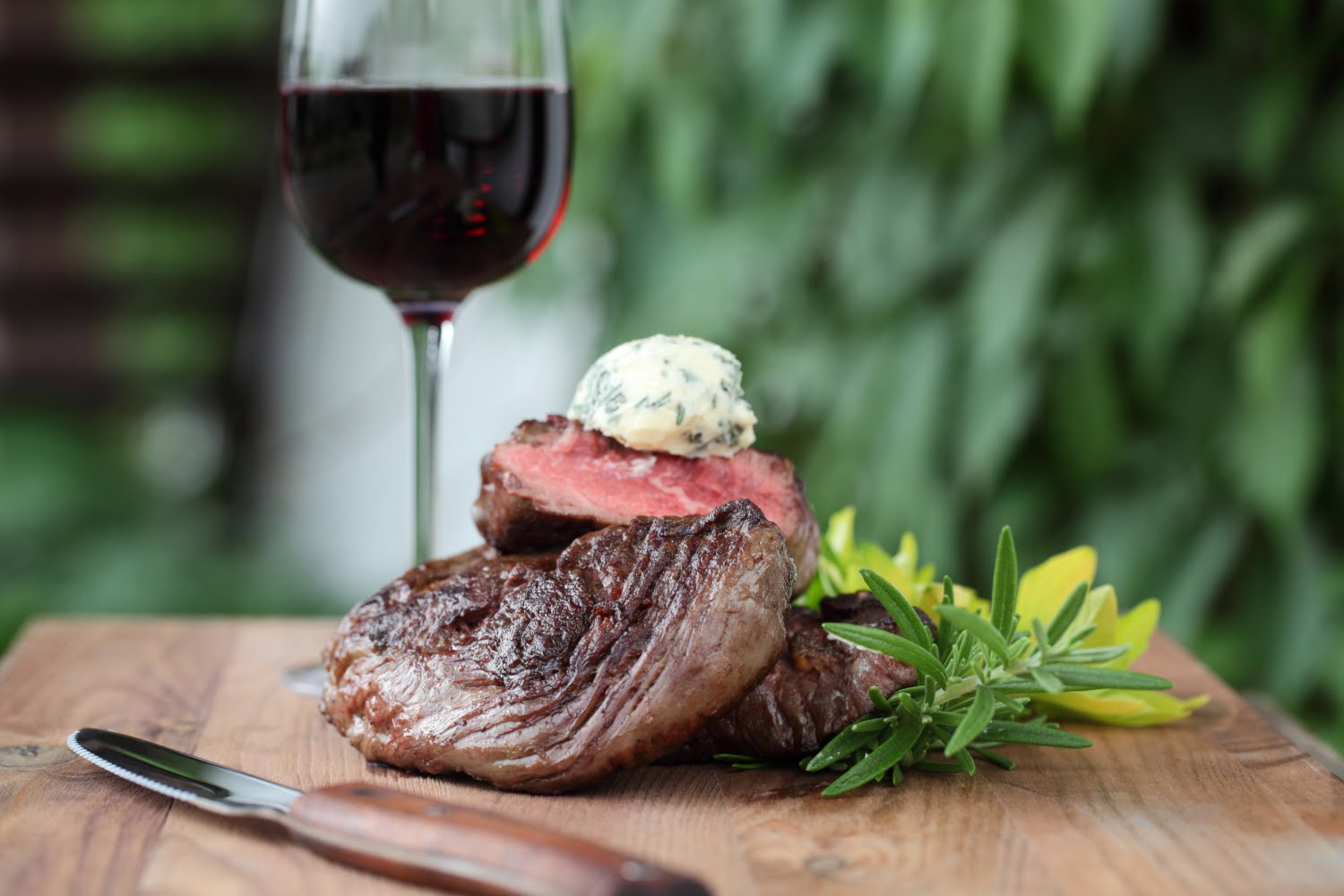 Adapted alcohols to the dishes.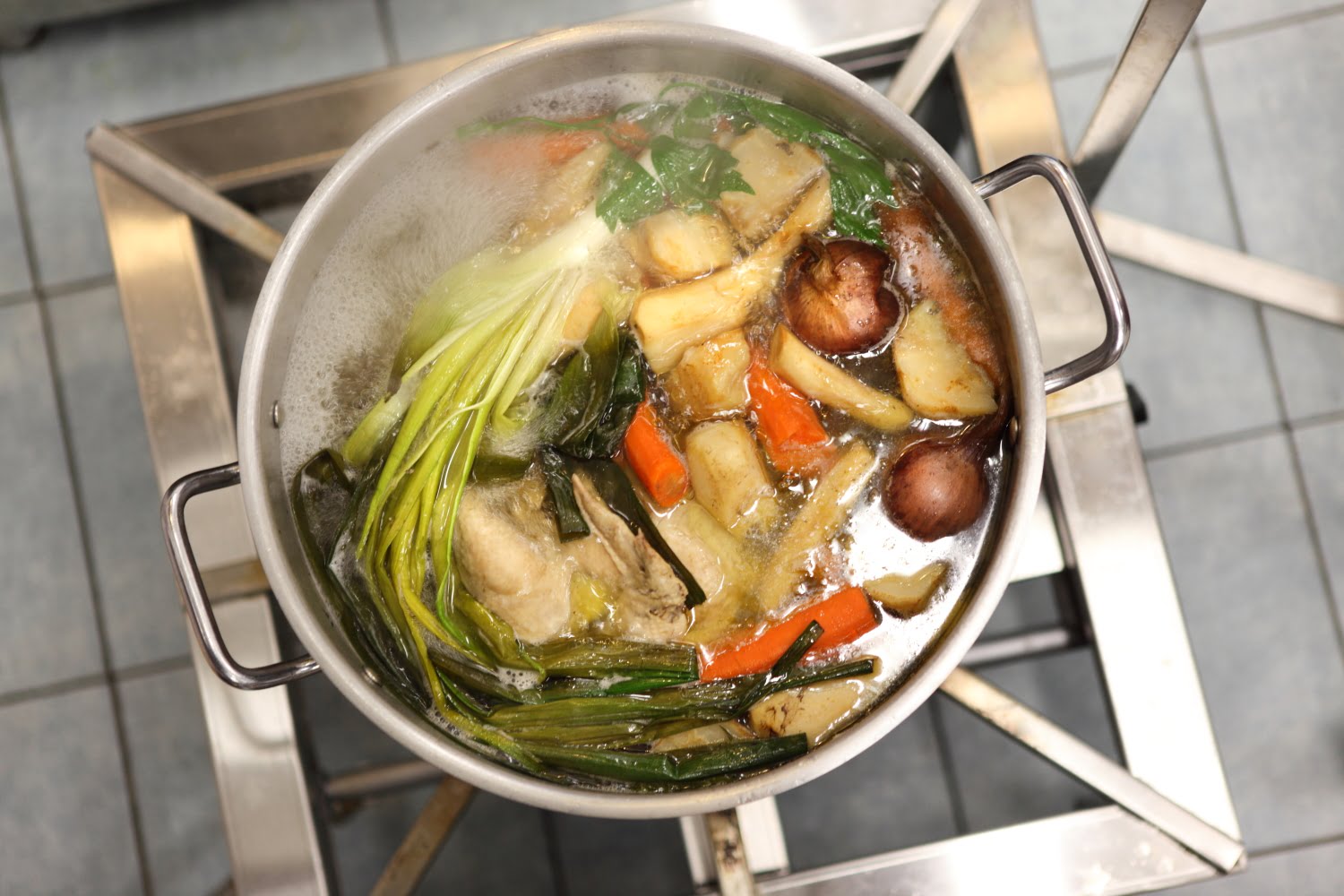 We pride ourselves in preparing original dishes.
COMMPLACE event agency

organization of corporate events
how to organize
GOOD EVENT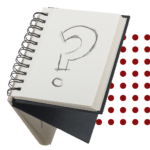 Identification of the company's needs
A thoughtful concept
Experienced producers
Engaging people with passion
Detailed brief
Creative scenario
Care and coordination
Satisfaction of event participants
Commplace is a company with

own event and training center
Two sister companies - Commplace and Dwór Korona Karkonoszy.
Not everyone can be proud of their own event and training center. As we know, it is extremely important to build business or partnership relations. DKK is an ideal place for meetings, negotiations, or a great place for integration trips, trainings or workshops. The organization of events with attention to detail and the implementation of your goals is the result of cooperation in our edition. Each event is tailor-made and tailored to the needs of the guests in every respect. We have the highest Ballroom in the region, an atmospheric Fireplace Room, a Refectory Room perfect for training, a boutique hotel for up to 100 guests and a charming, large garden.
We have one of the highest in the region - a Ballroom, an atmospheric Fireplace Room, a Refectory Room ideal for training, a boutique hotel for up to 100 guests and a charming, large garden.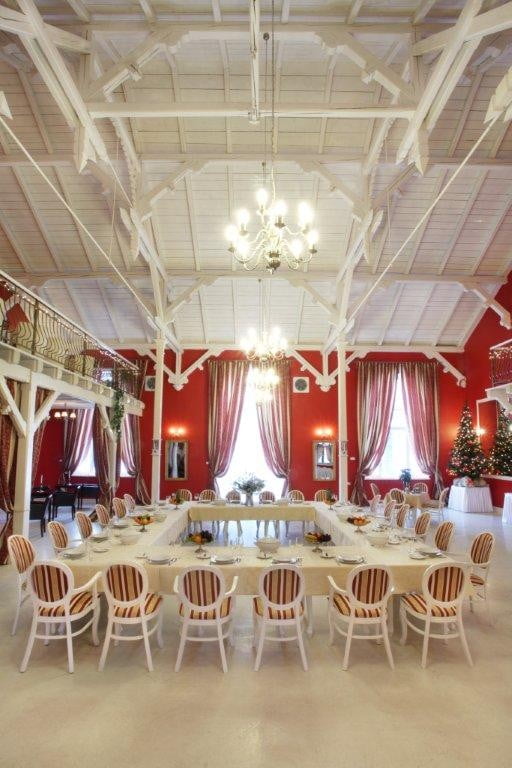 Dwór Korona Karkonoszy near Karpacz.

Stylish rooms, apartments and lounges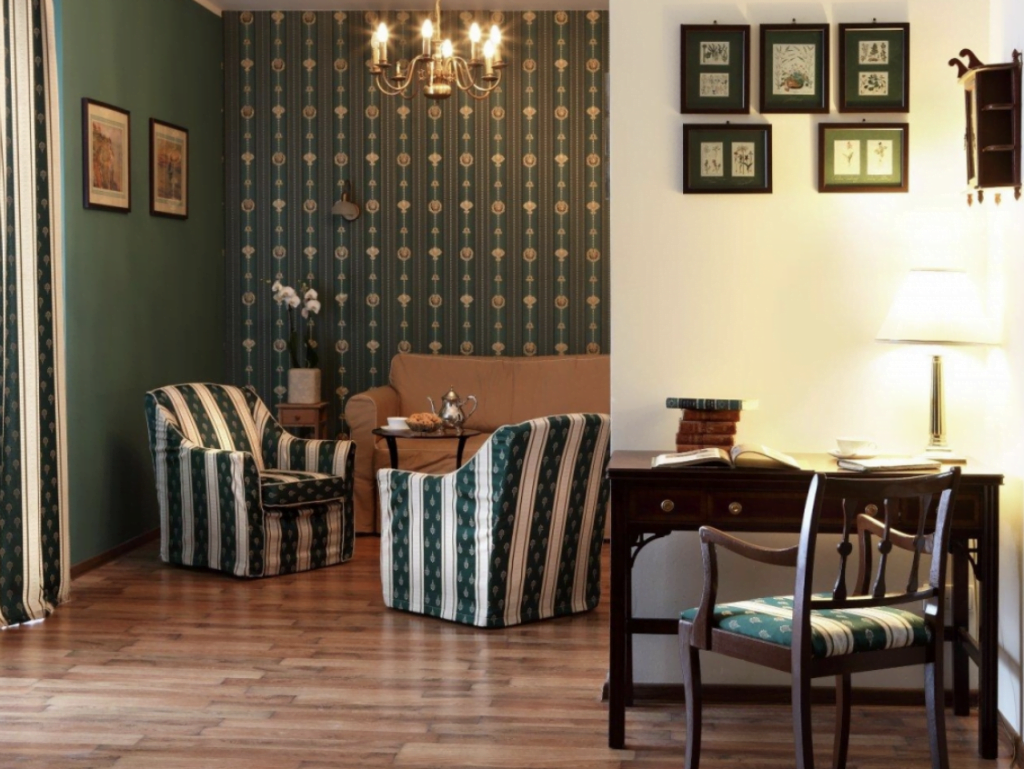 Dwór Korona Karkonoszy is a boutique hotel, decorated in an eclectic style. We have arranged all the interiors with great attention to detail. We have created an atmosphere that makes our guests feel like visiting good friends.
Events in the spirit of SLOW LIFE? Our interiors guarantee great integration and relaxation.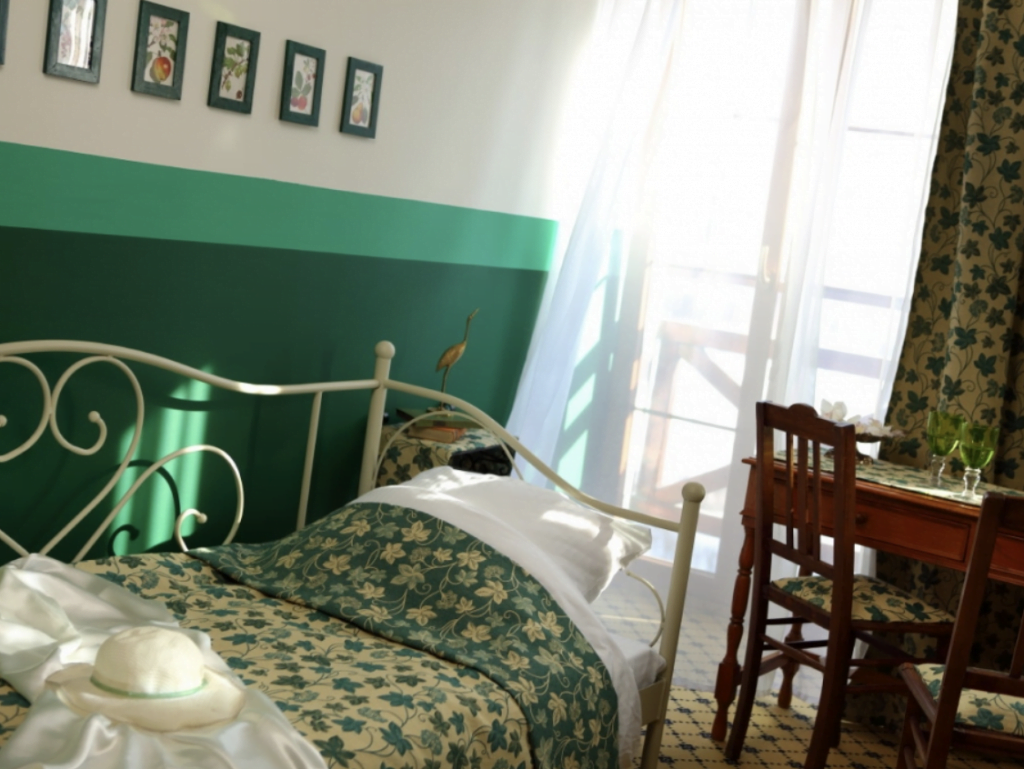 We even offer an overnight stay up to 100 people + we provide additional 60-80 places thanks to cooperation with other nearby facilities.
In the Korona Karkonoszy Manor, we offer single, double and multi-bed rooms with bathrooms with showers and useful amenities.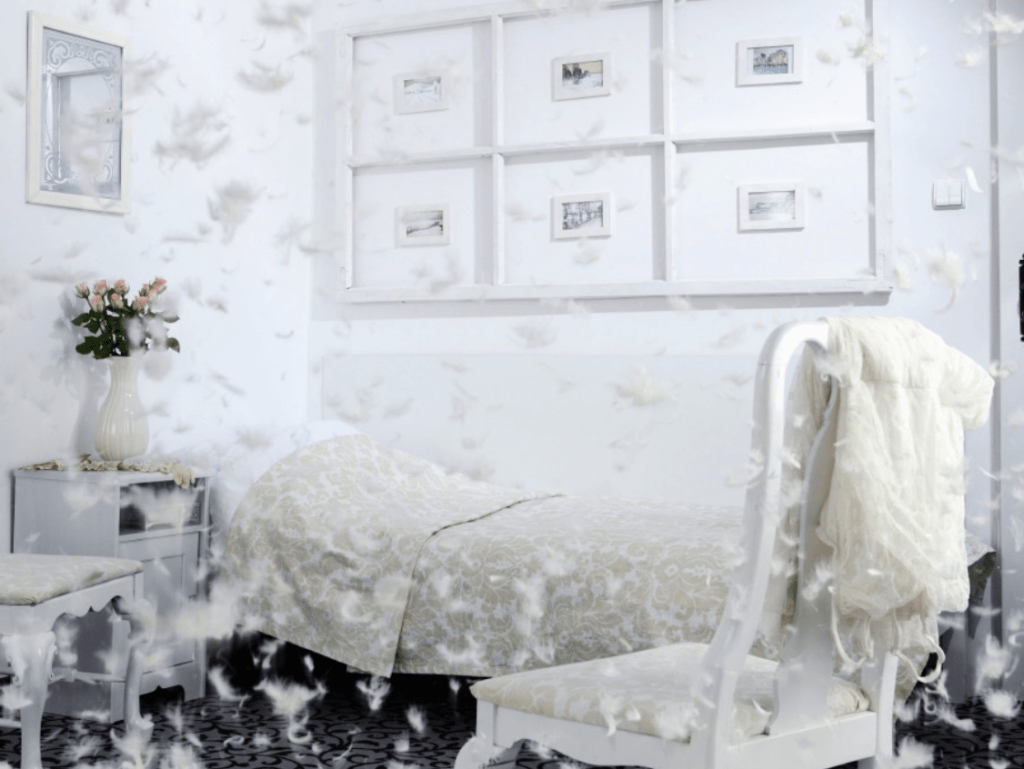 The Korona Karkonosze Manor House is something more than just an ordinary place to stay. A blissful rest in the snow queen's lounge? Apartment with an additional terrace? Each interior impresses with its individual character!
Cozy and thematically arranged rooms, each decorated in an original style - perfect for rest after an intense day.
Business meetings and events

Conference rooms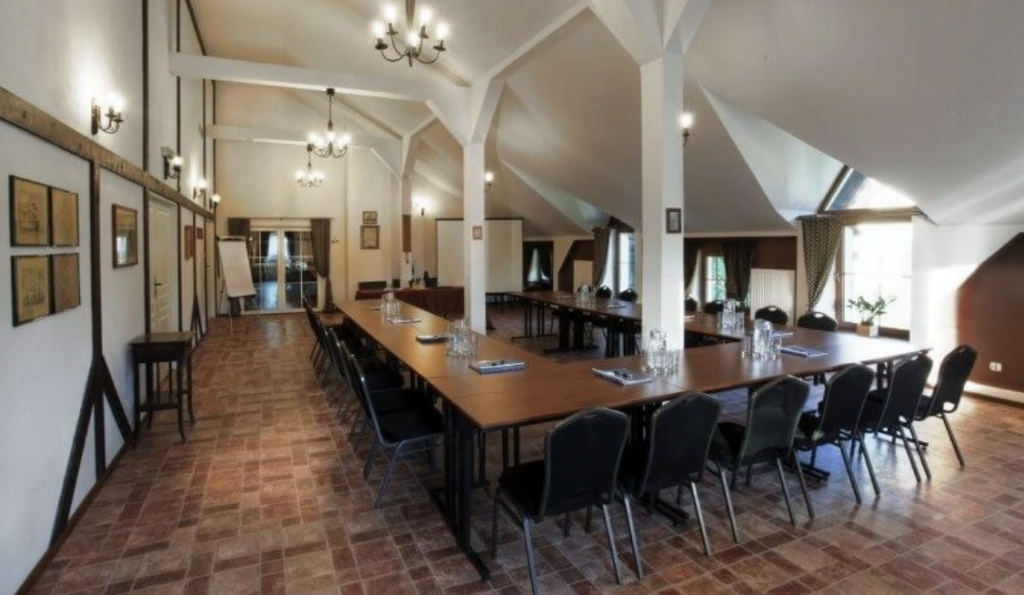 Korona Karkonoszy Manor is close 2000 m of space at your disposal. For groups from 50 people, we provide an exclusive facility.
By organizing an event with us, you gain:
1) Constant contact with the event organizer
2) Comprehensive organization of the stay
3) Reservation and coordination of attractions also outside the facility
4) Watching over the planned implementation of the event
5) Caring for the highest level of services provided
The mezzanine of the Court Ballroom can accommodate up to 40 people in a banquet arrangement and 30 in a theater arrangement. It is a perfect place for board meetings, small conferences and training sessions, or press conferences.
The Cafe Library or the intimate Scena Pub are perfect places to enjoy a coffee or a drink.
The Sommelier Club, an intriguing room decorated in the style of 19th-century English clubs with a Bavarian fireplace as its centerpiece, is conducive to fruitful discussions.
The room can accommodate up to 30 people in a theater arrangement, up to 25 people in a banquet arrangement and up to 20 people in a school arrangement, which makes it a perfect place for meetings, meetings and business meetings.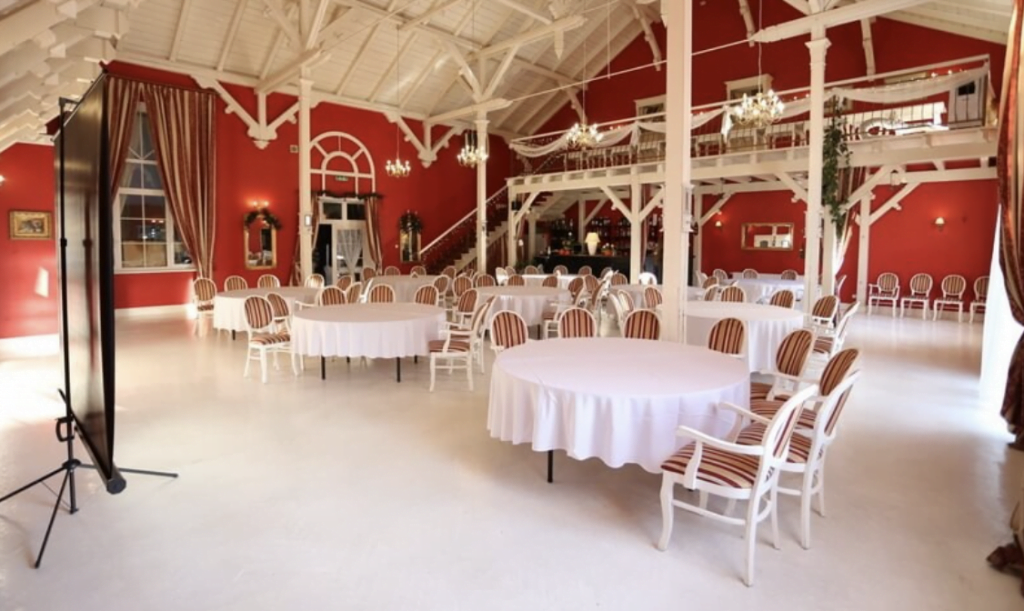 The restored wooden vault, suspended 9 meters above the ground, combined with the carmine color of the walls, create a unique atmosphere for all kinds of corporate events. At 190 m2 up to 170 people can easily fit.
All conference rooms at the Korona Karkonoszy Manor are equipped with conference equipment - i.e. a screen, projector and flipchart - and are located in the same building as the rooms.
Own products

Dwór Korona Karkonoszy
At Dwór Korona Karkonoszy, the rich offer fully reflects our culinary ideas of slow food cuisine. We believe that food, just like life, should be celebrated, which is why we have been traveling around the world for many years, looking for interesting flavors and aromas.
We want each of our visitors to have the opportunity to get infected with our passion for regional products and natural dishes.
We have our own brand of craft beer, our own brand of fine coffee, various, own types of craft oils and preserves. Olives and cheeses in original marinades can add splendor to any dinner.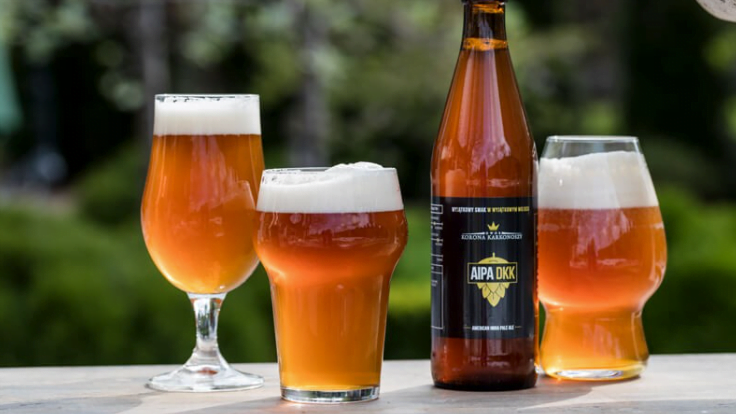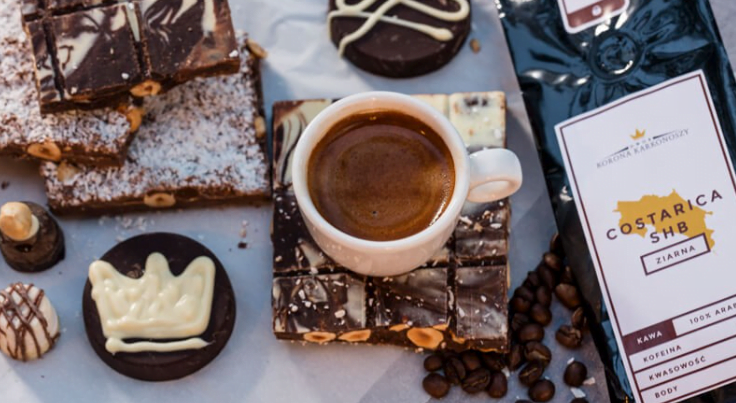 Organization of corporate events
We organize corporate events: in our facility, in our Outdoor Events Center, in the Karkonosze Mountains or in other facilities.
50 ready-made event scenarios or tailor-made events are waiting for you.
We invite.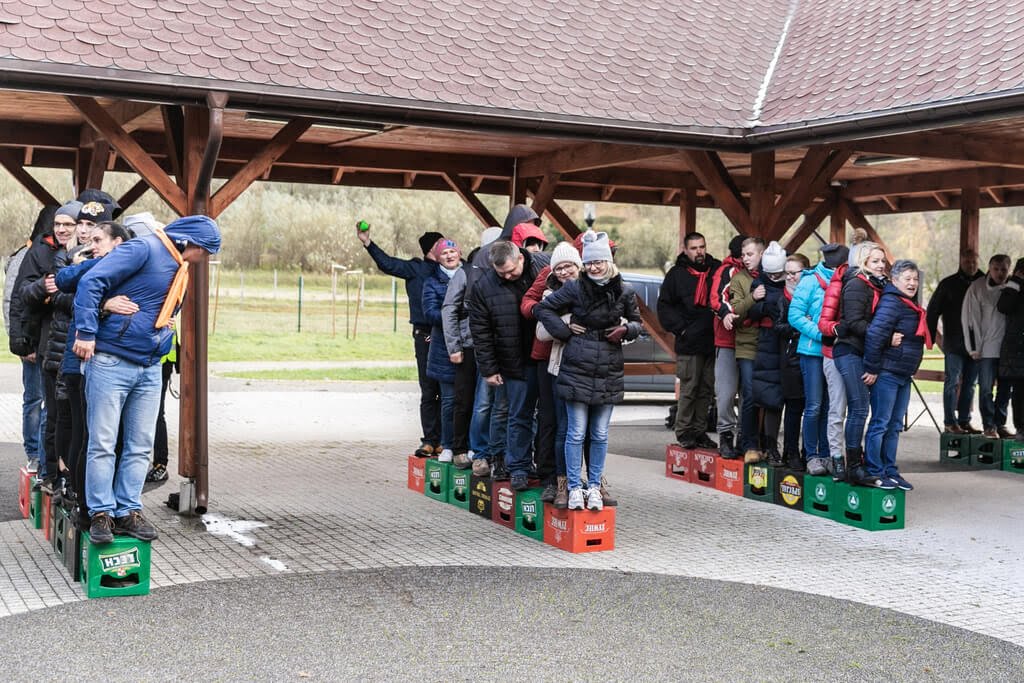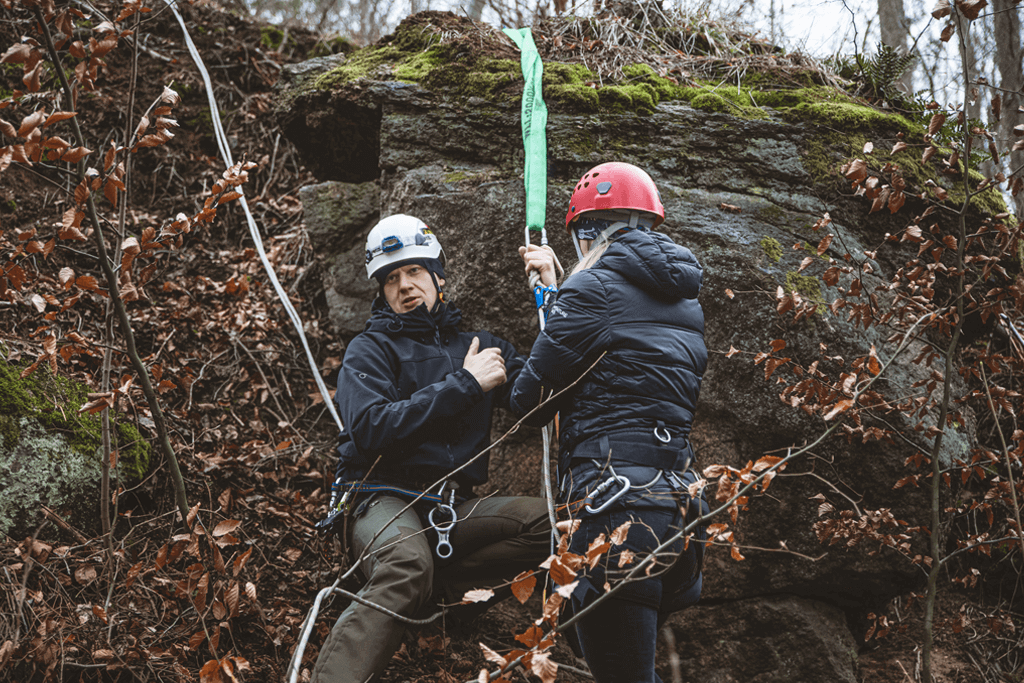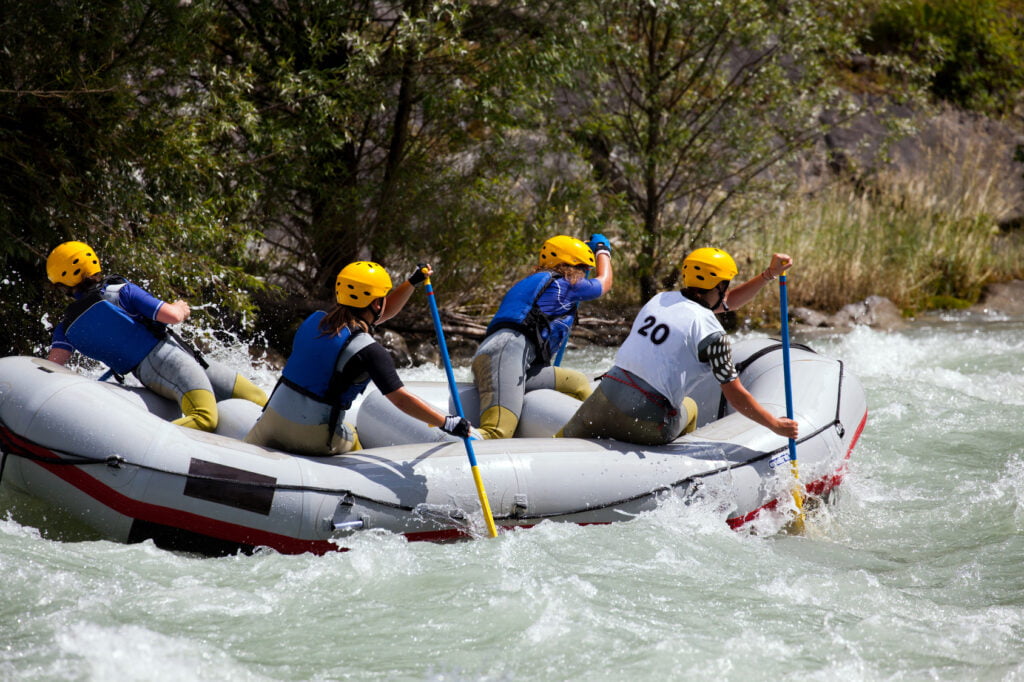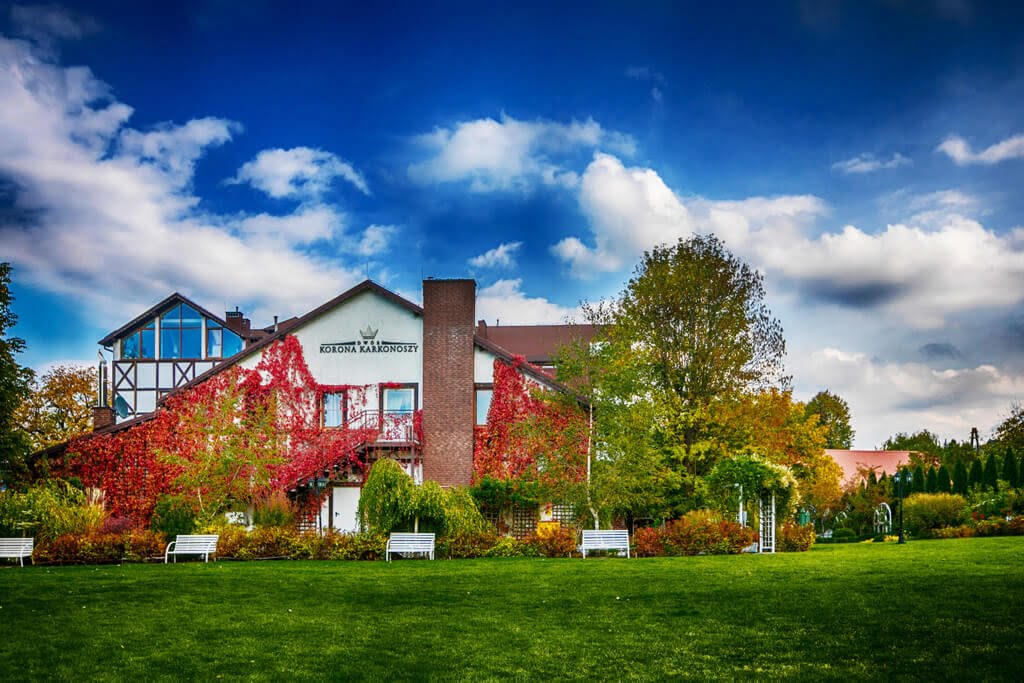 Event agency

Unforgettable experiences
From concept creation to organization, from activation to corporate events. We can handle all your event management needs. Event management begins with a clear understanding of the goals and expectations of our clients, and ends with a well-realized, unforgettable event. It's true - size doesn't matter. We coordinate events of all sizes. From small company meetings to large, multi-day conferences, we've done it all. Company events, attractions for events, integration trips for companies - nothing is secret for us.
The organization of events starts in the head. Unique events are the result of brilliant ideas. Unforgettable corporate events require detailed planning, and the best part makes everyone wonder - how did the organizers do it? Whether you're planning a small or large event, we have the experience and expertise to ensure everything goes smoothly. From a to Z.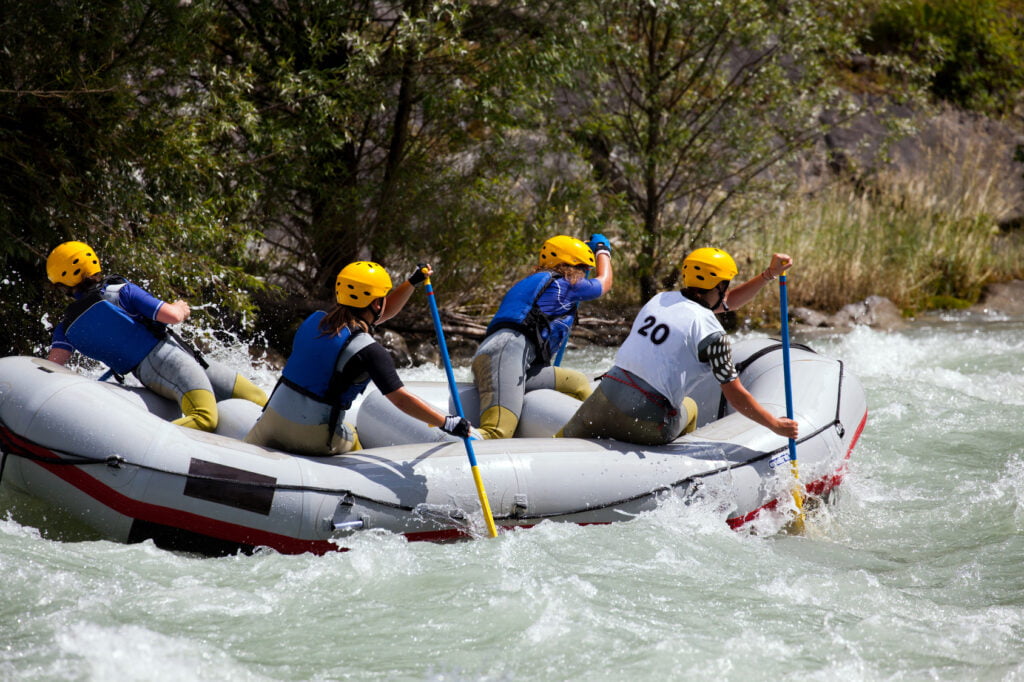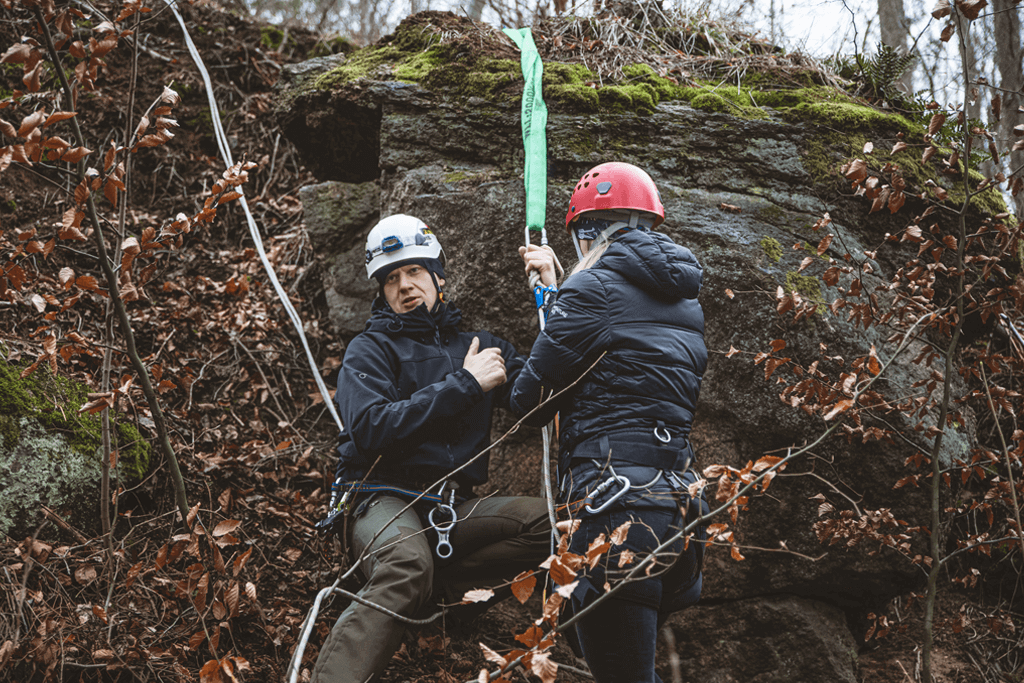 Attractions in the Giant Mountains
gallery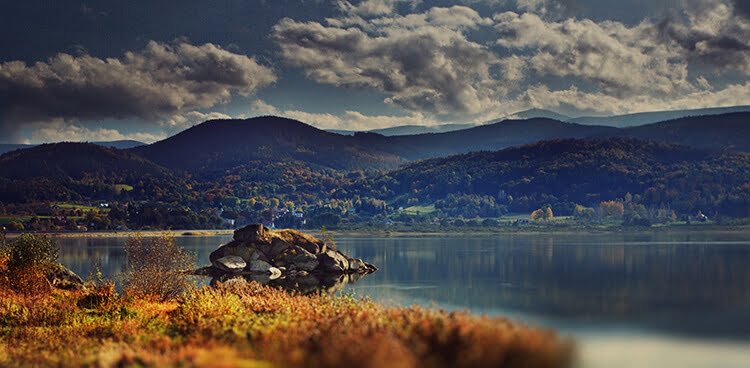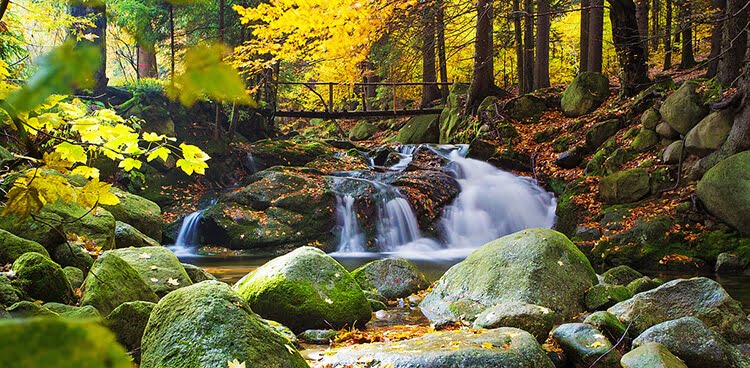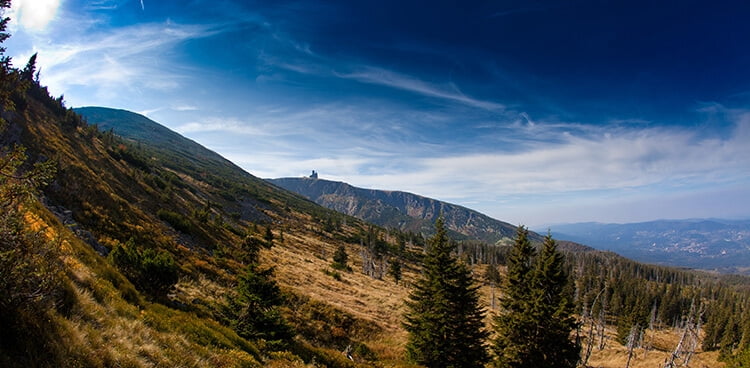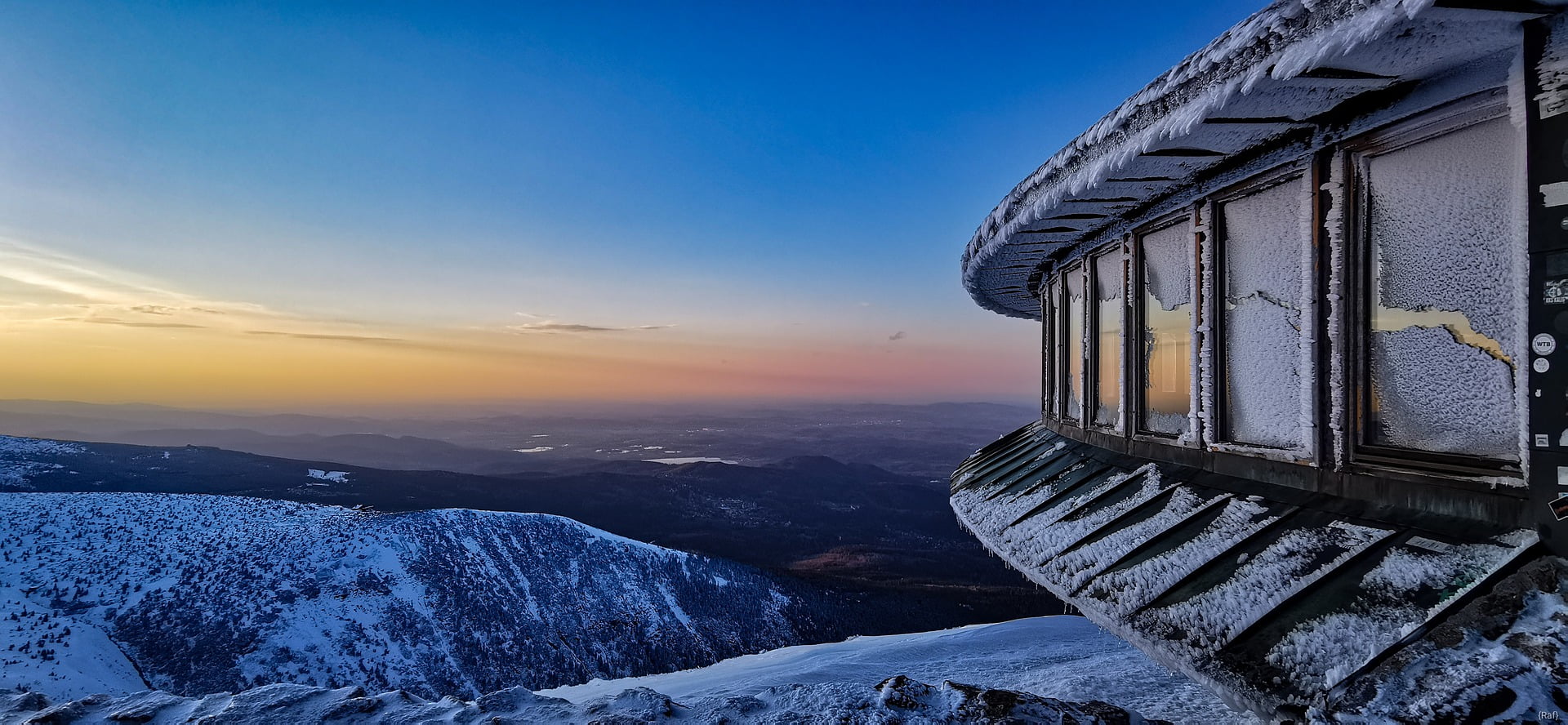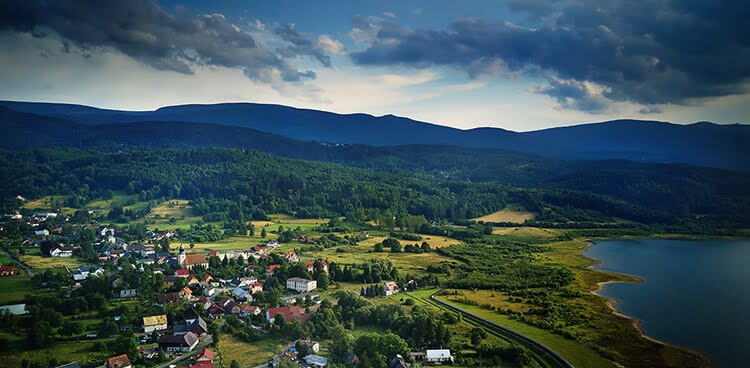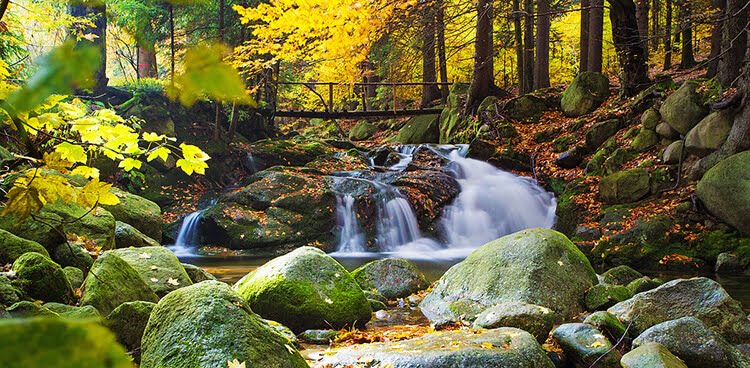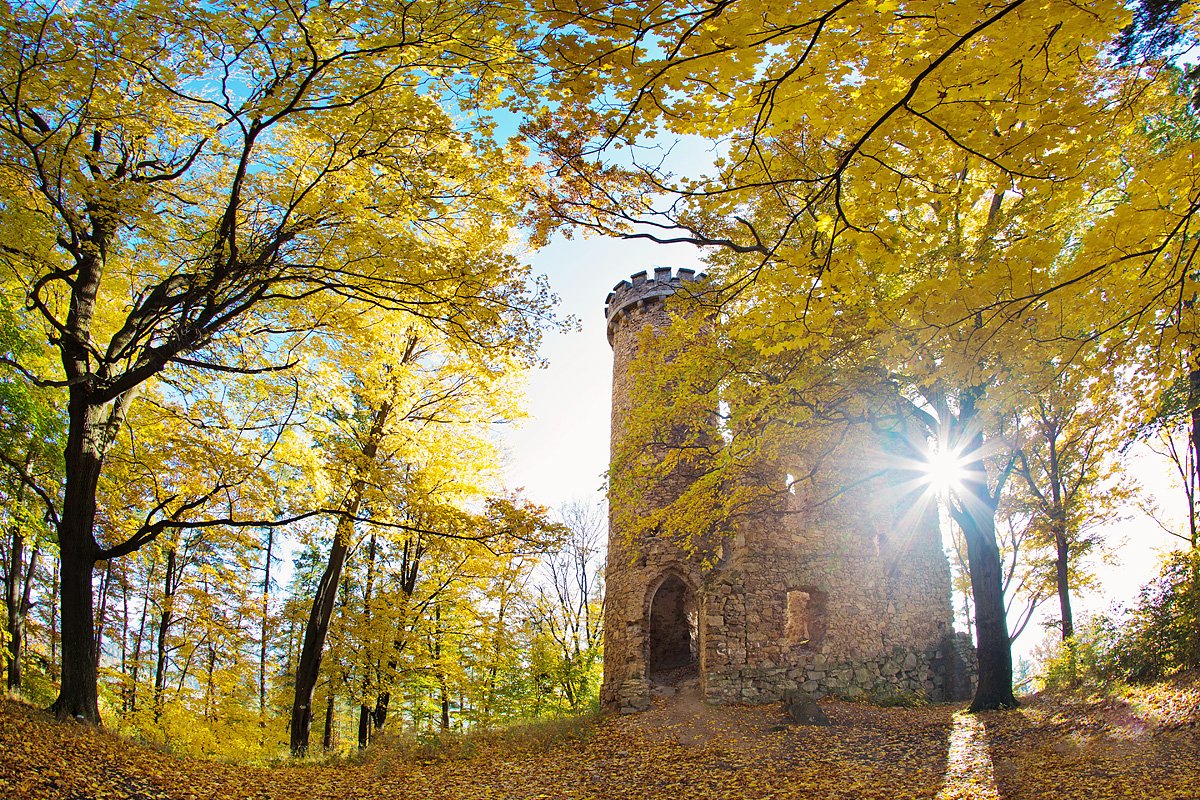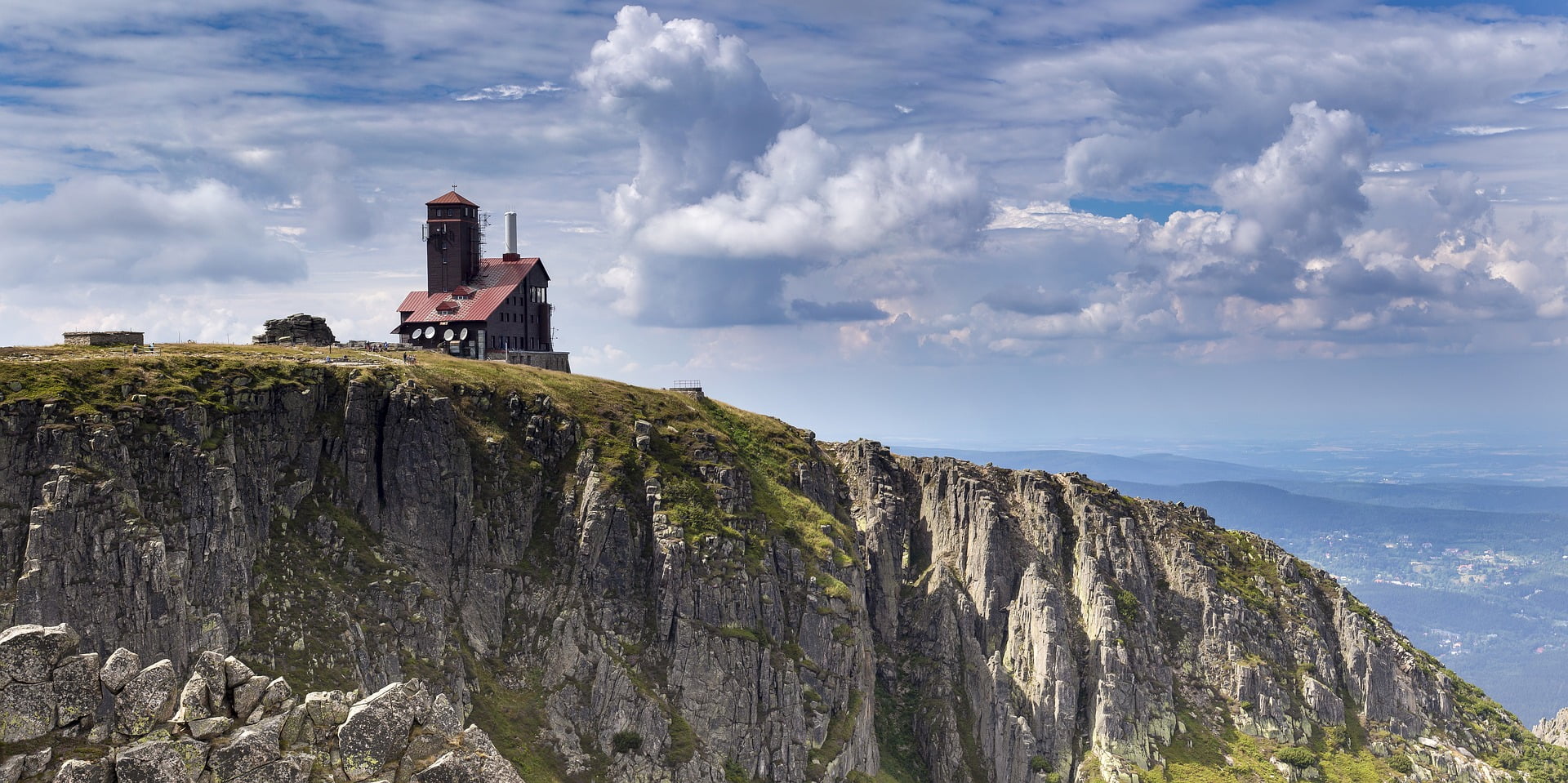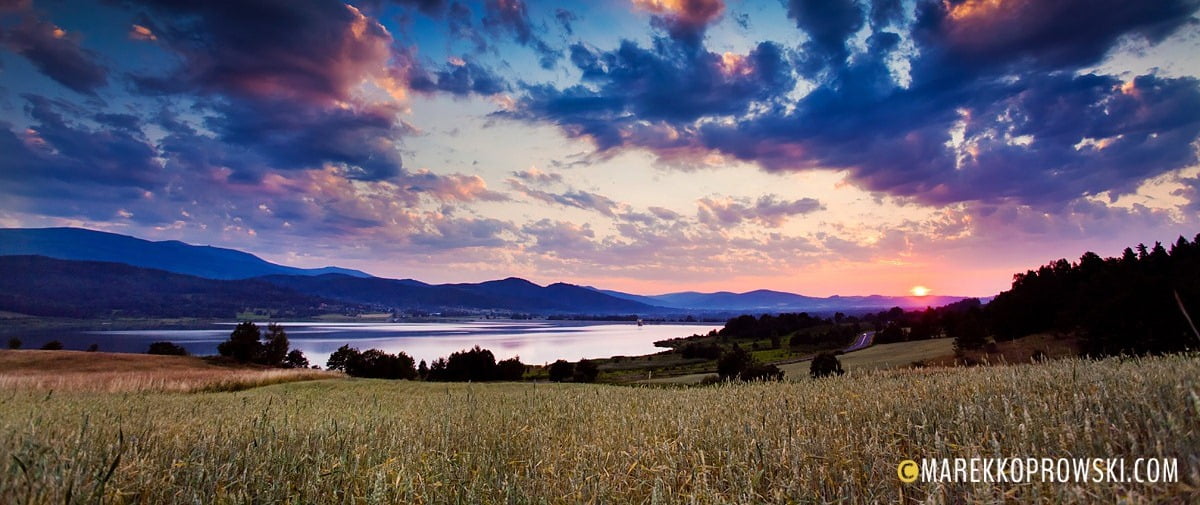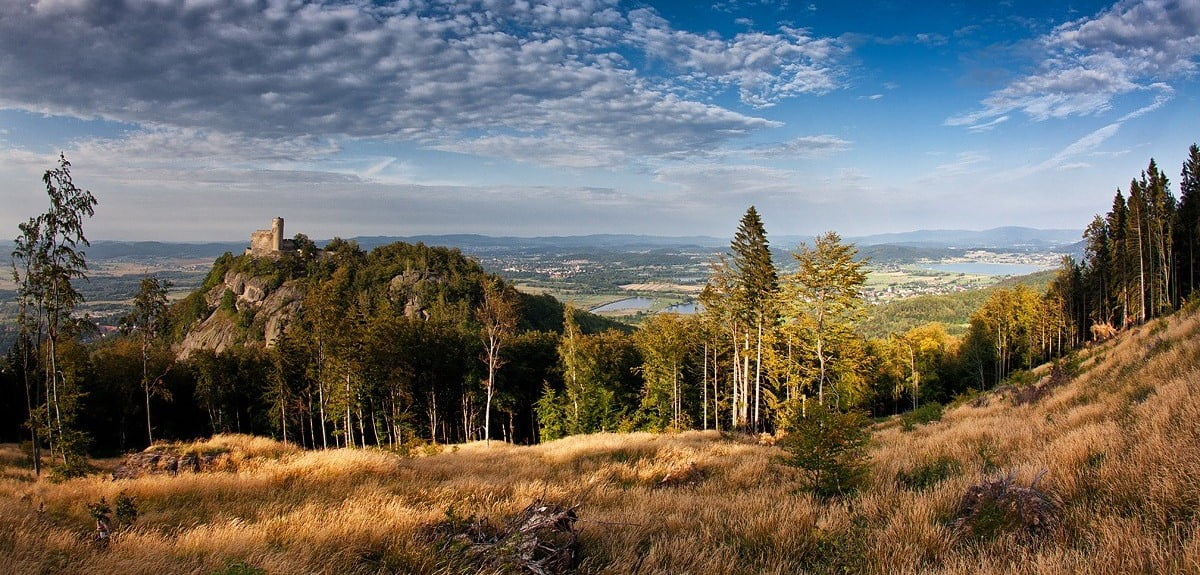 Nasze usługi
Dinner / party
Exceptional lunches, dinners and occasional parties throughout the year - from St. Andrew's Day, through company Christmas Eve, to prom. Celebrate any occasion the way you want - choose from over 200 delicious dishes.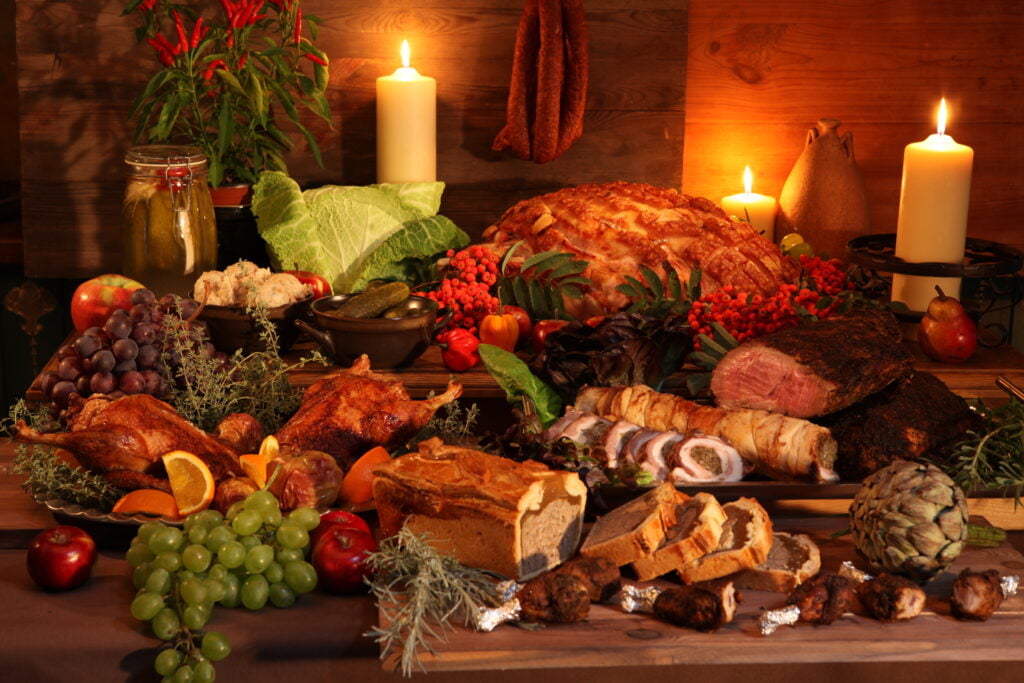 Nature tours
Located in the heart of the Karkonosze Mountains, Sosnówka is a perfect base for mountain hiking and biking tours, or survival games. You will be able to discover little-known nooks, magnificent views and beautiful nature of the Giant Mountains.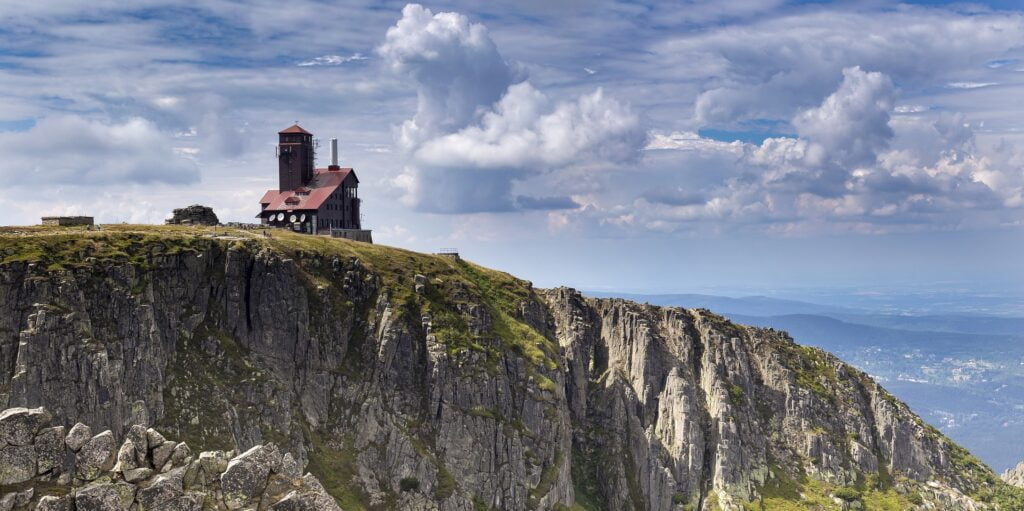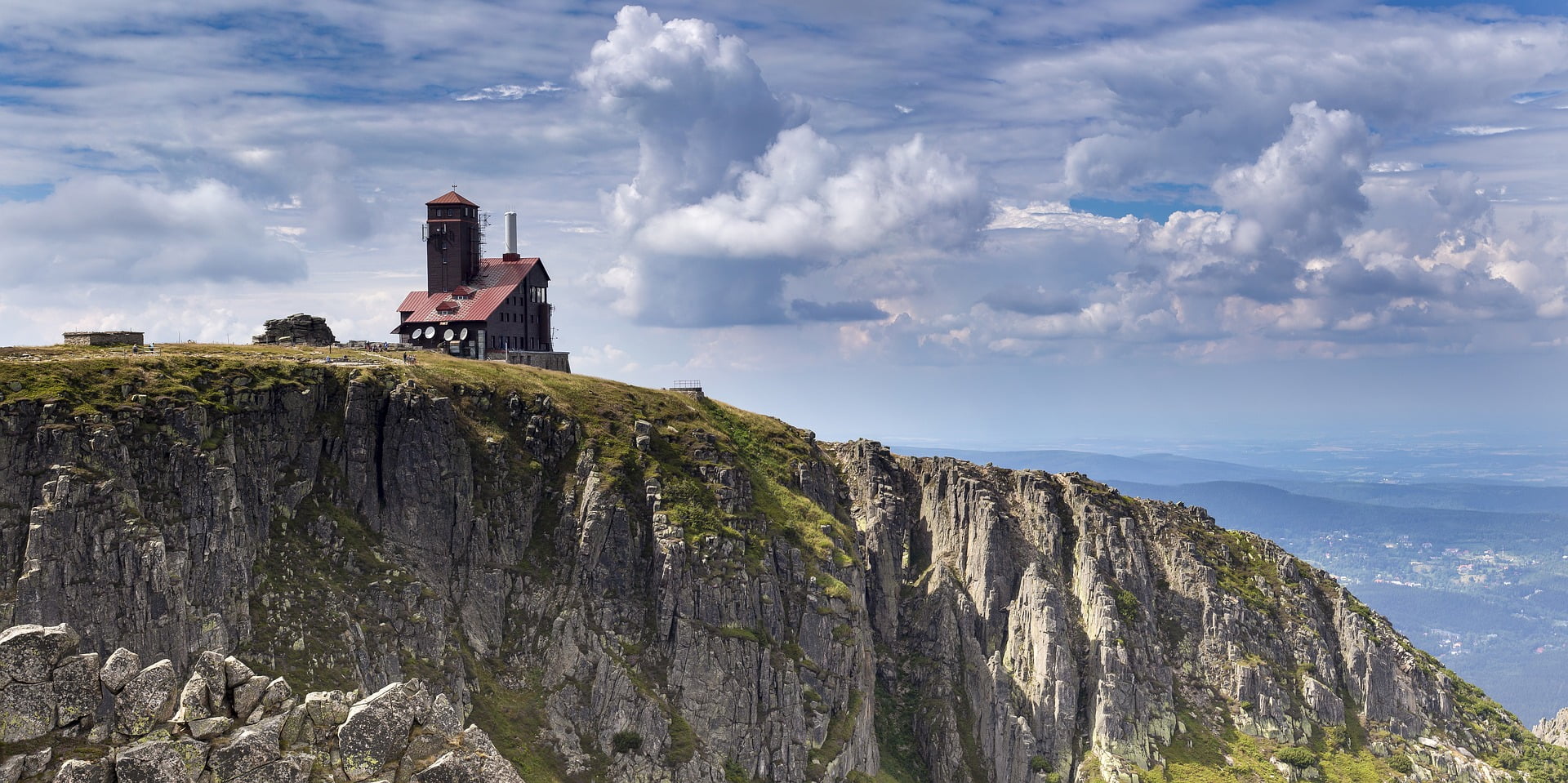 Workshops
Continuous acquisition of new knowledge and skills is one of the most important elements of personal development for each of us. Thanks to our workshops, you will learn not only the secrets of personal image and body language, but also regional craftsmanship and yoga.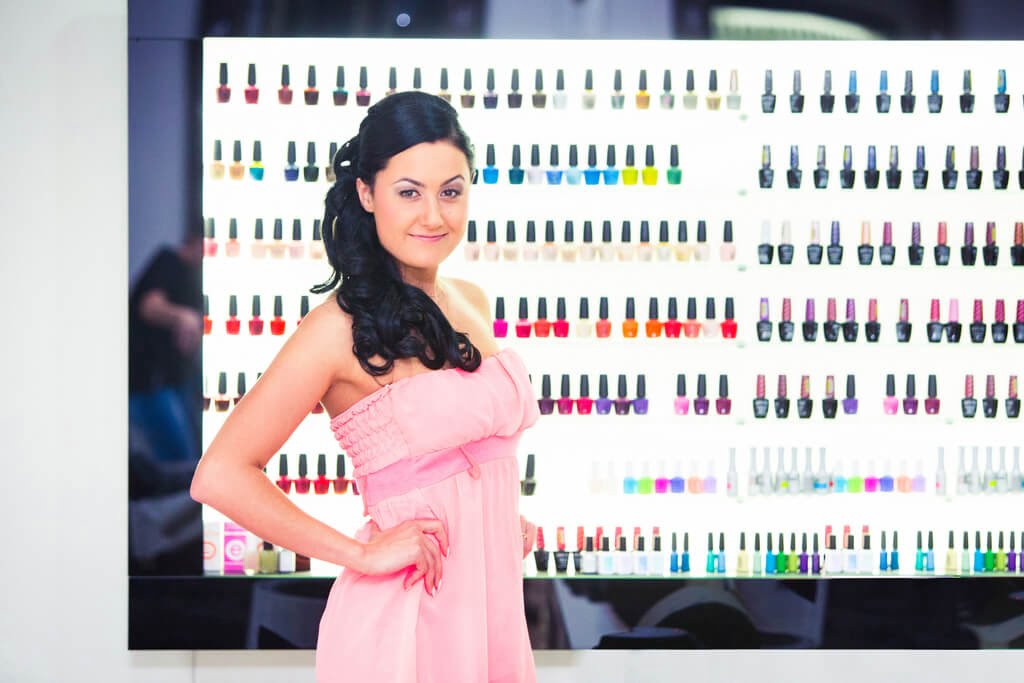 Your party
Plan your party at the Korona Karkonoszy Manor! We invite you to take advantage of our wide range of attractions and events. They include integration events, various types of training and courses, artistic performances and presentation of crafts, as well as trips to the most interesting parts of the region.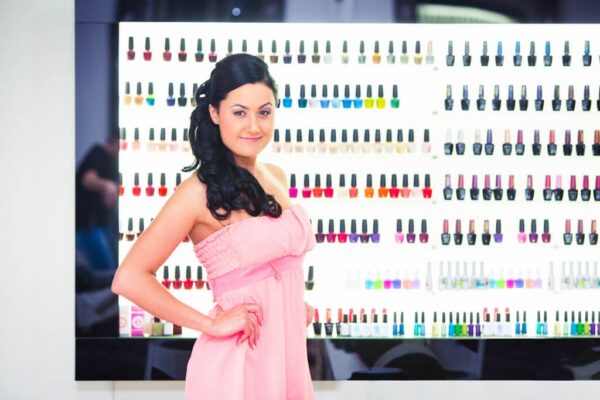 Personal image workshop
We are happy to help you build or strengthen your image. A team of specialists in the field of IMAGE and PR will tell you how to highlight your strengths, how to get rid of complexes or how to make your actions more effective through gentle, visual treatments.
Depending on the needs of the group, we can offer a professional make-up workshop, body language training or consultation with a stylist, and many other interesting workshops related to our image.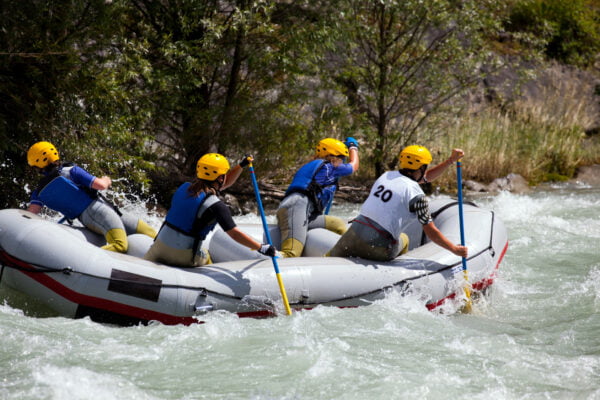 Survival workshops
An amazing adventure, the opportunity to test yourself against nature and a team-building exercise in one. Survival workshops in the Karkonosze Mountains combine great fun with gaining new knowledge and skills.
Under the supervision of specialists, participants will be able to learn how to cope with ourselves - without the possibility of communicating with the outside world and without the help of modern technologies. These practical skills may be useful in the future and help us get out of a dangerous situation.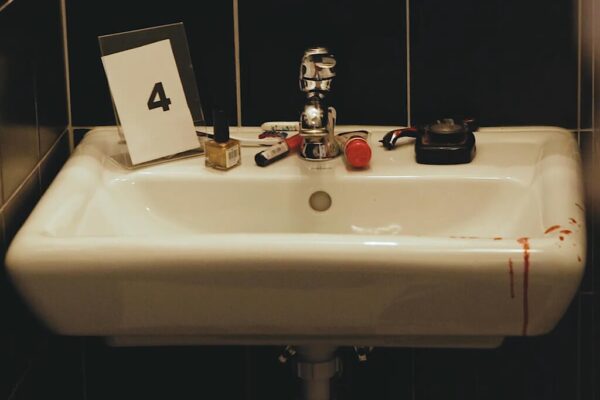 Scenario games
Gry scenariuszowe organizowane w terenie to świetny sposób na zintegrowanie pracowników firmy podczas doskonałej zabawy. Kształcą one przy tym wiele kompetencji niezbędnych w pracy, takich jak m.in. umiejętność pracy w grupie, ustalanie priorytetów i efektywne zarządzanie czasem. Dodatkowo, gra uczy aktywnego słuchania i pracy pod presją czasu.
Kilkadziesiąt scenariuszy do wyboru, np. Morderstwo w Dworze czy Ostatni Bastion.
Note - the price is indicative. Ask for a detailed quote for your group size.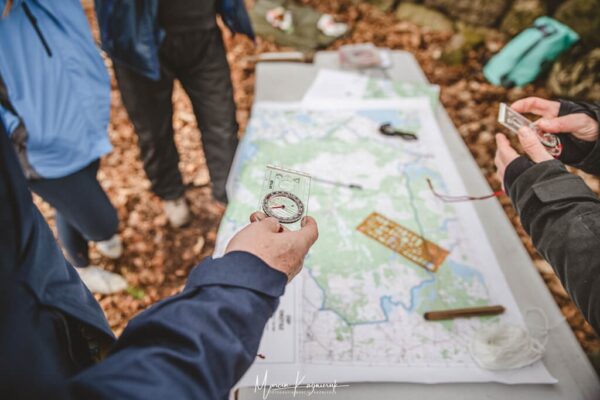 Scenario games
The role-playing games played in the field transfer the atmosphere of crime films "with a key". The participants solve the riddle on their own, and the properly arranged atmosphere allows them to feel the extraordinary atmosphere of the story with a thrill.
An event company - how to be sure it's the right one?
Organisation of events it's not always easy. Especially if you want to provide its participants with great fun and unforgettable impressions. Let's be clear - event planning can be a huge challenge, and the level of complexity increases if you have no experience in event management. Fortunately, you have the choice between planning the event yourself (oh my!) or hiring an event agency.
There are those who are skeptical about the idea of hiring an external agency to help organize a corporate event. Do you have objections related to the fact that an external event company will never know your company better than you and your team? How can people from another company successfully organize your event if they don't know anything about your brand?
No worries - a simple briefing at the kick-off meeting can solve this problem.
Organizing events with professionals - it pays off
Event agency has an objective view of your business and is therefore better able to capitalize on your strengths and minimize your weaknesses. Your staff is more likely to overlook the latter. In addition, the agency is an ideal sparring partner and resonance platform for the exchange and development of new ideas.
Hiring an event agency that will do the hard work for you - including offering unique attractions for events, may turn out to be the best decision you can make. However, finding someone you trust to perfectly plan and organize your event can be difficult. If you can't count on proven recommendations, you have no choice but to choose a random agency and hope that everything will work out. But are you sure? Even without a recommendation, there are still a few ways to find a really good event agency. Here's how you can do it.
How to assess the potential of an event agency?
What to do to assess the level of knowledge of an event agency? A good solution is to analyze how it promotes itself on the Internet. Sure, the agency could just use Google AdWords or banner ads, but is that really enough?
Professional brands use marketing to give even more value to their potential customers. What does it mean? That they will not only try to "stuff" their services, but instead actually share their knowledge on the Internet. Check different agency websites and social media channels for original content. Do they use their resources to create interesting blog posts? Do they try to be useful and add real value? As for ours - that's exactly how we work! We want to share our knowledge and that's exactly what we do. Proof? Visit one of our three blogs and see for yourself:
If you find an event agency that puts time and sense into your content marketing strategy, you've likely found a truly professional team that knows how to keep up with changing market demands.
The organization of events is about cooperation - the first impression matters
Sometimes red light may appear right away. Agency representatives may not be too responsive, have an unfriendly attitude, do not understand your needs or be too slow to reply to your emails, which can be frustrating, especially if time is of the essence.
If this happens, do not delete the agency right away - ask yourself first if you have provided all the necessary information about your event and have clearly defined your needs. If you feel so, continue searching. You certainly don't want to work with an organization that is toxic or unprofessional.
Pay attention to how the event agency works
Before signing a contract with an event agency, make sure you understand the agency's work process. How does it approach the planning process? What is expected of you? What services and activities does the event agency offer? What is its approach to logistics? The answers to these questions will give you a clear idea if the event agency is compatible with your company and if you share the same work values. Integration trips for companies they cannot always be made according to one scheme, without taking into account the individual preferences of the client. Event attendees will feel it right away. Unless you want your event to be remembered as the most boring in your career. Then this approach makes sense.
Pay attention to how the event company responds to your needs
In the world of event agencies, the most important thing is reaction speed. Of course, you shouldn't expect a reply to your emails five minutes after they are sent. However, you will be able to judge an event agency depending on the reactivity of its members. Scheduling an event is unpredictable so you never know when you'll need to change something. A good event agency will always quickly track changes and update everything.
Start with a smaller and less costly project
It's not always easy to tell if an event company is really good at what it does or not. When in doubt, try to involve her in a smaller-scale project.
For example, if you are anticipating a major conference next year, this year you might try hiring an agency for a less demanding and risk-free project such as hosting an executive breakfast or a small corporate meeting. Thanks to this you will see how the agency team works. You will also evaluate its ability to deliver high-quality results.
Departures integration for companies - check us out!
Want to check us out? Organized by us integration events gained a wide circle of enthusiasts. We are also working to keep it growing. We invite you to unforgettable office party in beautiful natural surroundings. Our own place - Dwór Korona Karkonoszy - is the best option for those who expect something more from an integration event than before. You think nothing can surprise you anymore? Would we like to take a bet?
Organization of corporate events