Treść główna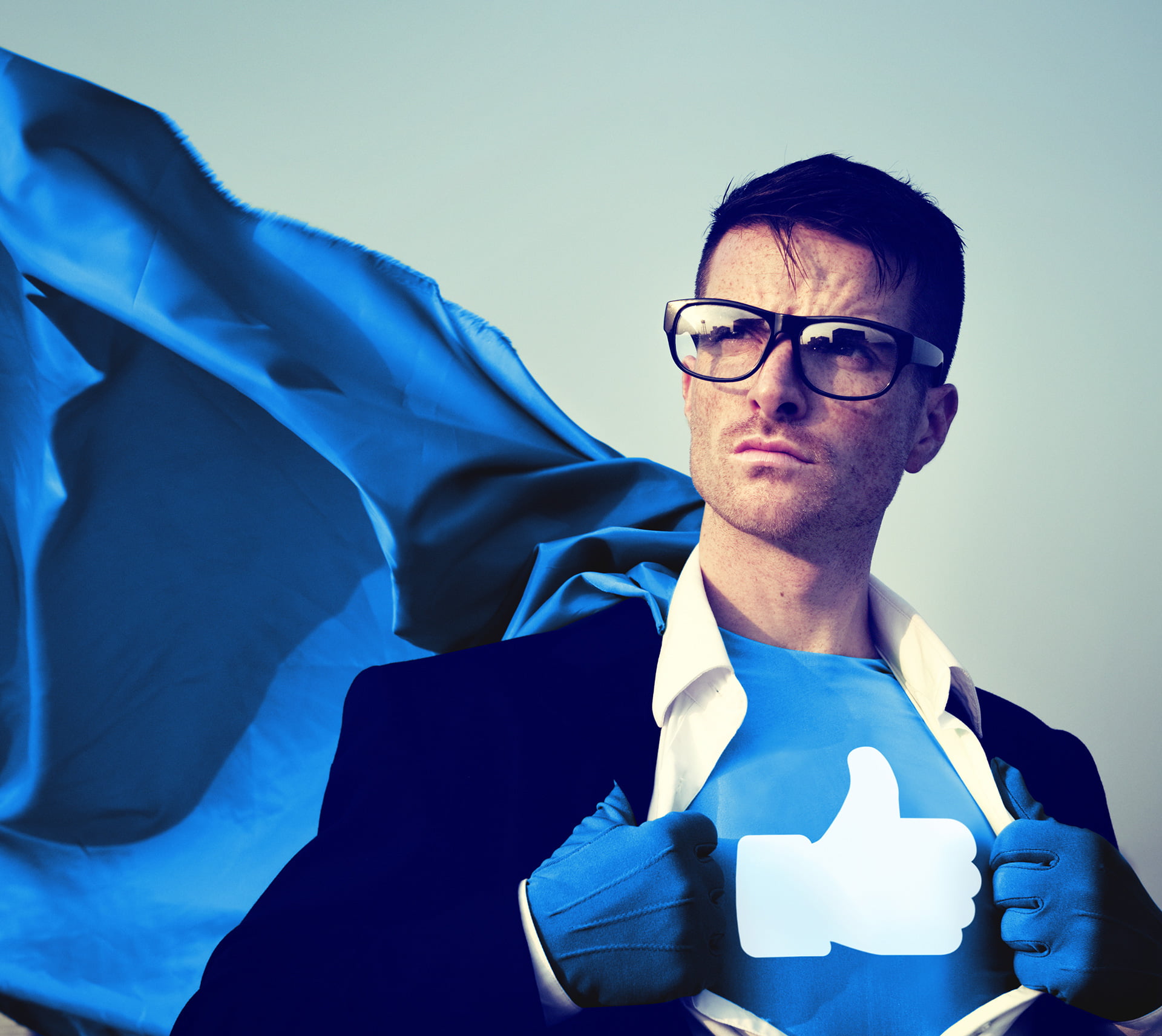 Your brand profile in the best hands
We will take care of your customers' involvement in SoMe!
We effectively manage brand profiles from every industry
We know how to increase the effectiveness of your social media campaigns!
What impact do you think it can have on your business? strong presence on social media? Huge!
Are you dissatisfied with the results generated by your current campaigns? It's time to change that.
They trusted U.S:
Offer
Services within the Social Media offer
We assure comprehensive Social Media service for companies from various industries. We will take care of everyday communication in social media, providing reliable content and evidence of the quality of your brand.
Reference
What do our clients say about us?
Entrusting Commplace experts with areas so important from the point of view of the functioning of our company was a very good solution. Tasks are carried out efficiently, and the high standards of the Commplace agency meet our expectations.
The PR agency provided us with comprehensive support for our profiles on various social media platforms, including Facebook, Instagram and LinkedIn. Experts from Commplace helped us develop a communication strategy, and now they create engaging content and ensure regularity of publication. Thanks to these activities, we have noticed an increase in our presence in social media, greater user engagement and increased awareness of our brand.
Because Commplace's team of experts understands our industry and the specifics of the heat pump market, the communication strategy developed at SoMe is perfectly suited to our business goals. High-quality content engages our target audience. We also appreciate professionalism and commitment - the Commplace team is always available, communicative and flexible. Ready to take on new challenges.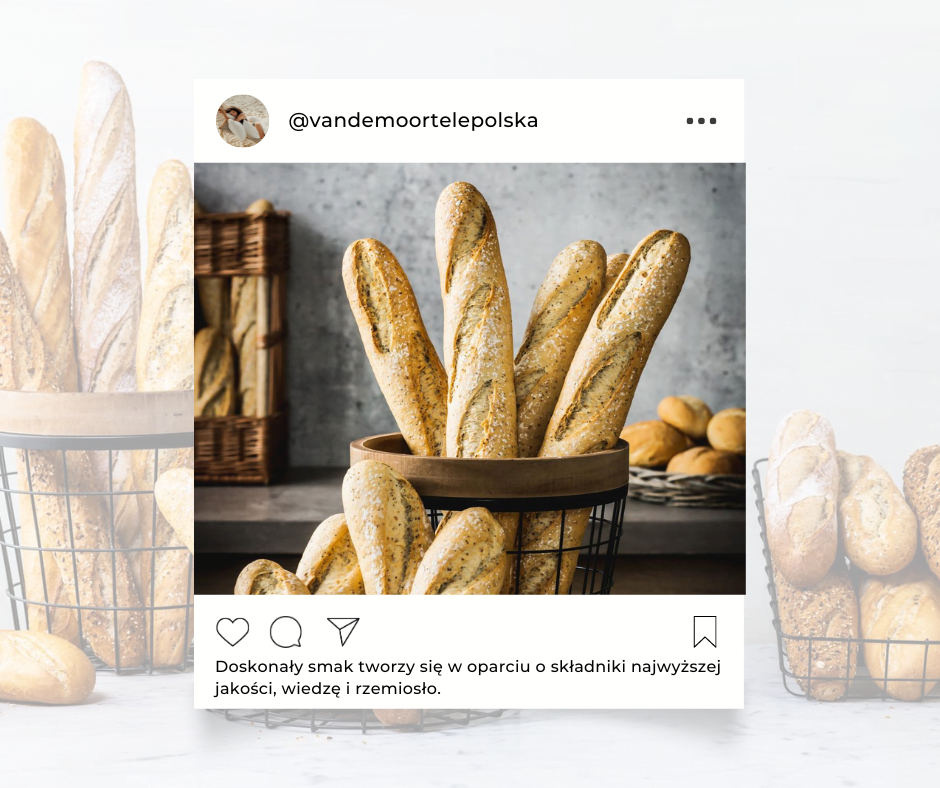 Industry: FMCG
Combination of B2B and B2C communication
Strategy for the promotion of an international food brand in social media - B2B and B2C communication using the Facebook, Instagram and LinkedIn platforms.
Read case studies
Community team
Meet our experts
Strategists, PR specialists, copywriters, analysts, graphic designers, programmers... We have different competences and experience. And their combination makes us a strong team. We will translate our knowledge into an effective marketing strategy, memorable content, a campaign that attracts customers, or a website that the competition will envy.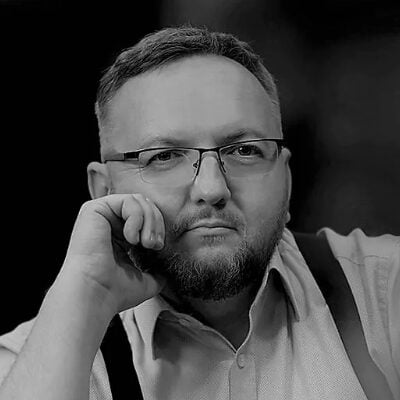 Sebastian Kopiej
CEO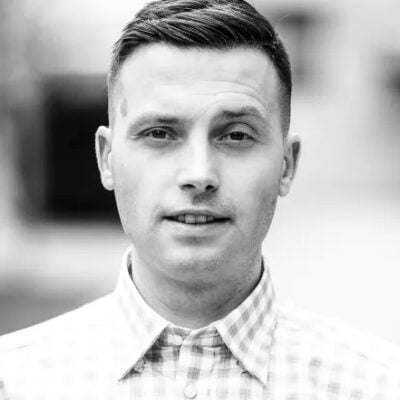 Bartosz Zieliński
Managing director
Anna Goławska
Project coordinator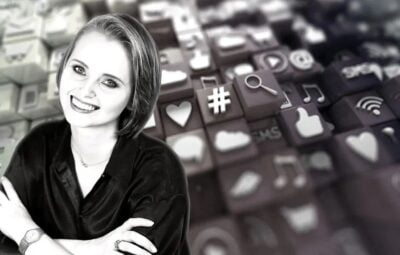 Olga Malinowska-Jaźwicka
PR Manager
Why Community?
Be where your customers are!
Your presence on social media gives you an opportunity
reaching a wide group of potential customers.
We know how to act to:
- increase the visibility of your brand on the web,
- build engagement and loyalty of your customers,
- promote your company's products and services,
- monitor opinions about your brand,
- build expertise and authority of your brand,
- drive traffic to your website,
- observe your competition,
- achieve better ROI results.
17
continuously supported brands per month in terms of SoMe
45
total number of SoMe profiles run per month
2 million
average monthly reach across all accounts
Comprehensive account management
Get more visibility and engagement on social media!
Do you need support in managing your company profile? Want to increase your presence on your private LinkedIn profile? Social Media has no secrets for us. You can trust us.
90%
of the world's largest companies use at least one social media platform to promote their brand
71%
of consumers rely on social recommendations before making purchasing decisions
Our team of specialists will take care of everything from creating a profile concept, to setting up a publishing schedule, to moderation, responding to comments and handling the inbox.
Our offer includes:
concept and strategy: We help in developing a coherent brand image, define communication goals and create an action strategy.
Content creation: Our team of creative copywriters and graphic designers will develop unique, engaging content that will attract the attention of your target group.
Publication schedule: We will develop a publishing plan, taking into account the optimal days and times to reach your audience at the most appropriate times.
Moderation and responding to comments: Our experienced team will take care of profile moderation, responding to comments, leading discussions and building a positive relationship with users.
Inbox service: We will provide effective and timely inbox service by answering questions, solving problems and providing professional customer service.
Thanks to our comprehensive account management in Social Media you can focus on running your business with the confidence that your online presence is in good hands. Contact us today to discuss the details and adjust our offer to your individual needs.
Advertising campaigns
Comprehensive support for your campaigns, ensuring you the maximum return on investment!
At Commplace, we know how important it is to effectively use social media to promote your business. That is why we offer flexible advertising campaigns, tailored to your specific needs and business goals.
49%
for so many consumers, social messaging is one of the main factors influencing purchasing decisions
2.5 hours
users spend on average per day using social media
What we offer?
Reach campaigns: increase your visibility, reach more potential customers and build brand recognition. Thanks to our strategies and tools, we reach a wide audience, increasing your brand awareness and reaching new customers.
Image campaigns: shape a positive image of your brand, build customer trust and loyalty. We provide attractive content that engages users and strengthens positive associations with your brand.
Sales campaigns: Increase sales of your products or services with effective Social Media advertising campaigns. We offer precise targeting, compelling offers and relevant CTAs to convert your audience into customers.
Lead campaigns: capture valuable contact details of potential customers and generate new leads. We create landing pages that focus on obtaining contact information from interested users, enabling you to further communicate and convert.
We create effective advertising strategies based on the analysis of the market, competition and your target group. Our goal is to achieve the greatest possible results for the growth of your business.
Relations
We prepare unique and creative content that will make you stand out from the competition!
Don't waste any more time developing content for Instagram. Take advantage of our offer and start building strong relationships with your community today!
58 million
so many companies in the world have profiles on LinkedIn
1500
on average, as many Poles set up a LinkedIn account every day
At Commplace, we know that Instagram Stories are one of the key elements of communicating with your followers. That's why we prepared special solutions that will help you engage your audience and build strong bonds with them .
Our offer includes the creation and publication of additional materials in stories (IG Stories), such as quizzes, polls and other interactive content. They will give your followers the opportunity to actively participate in your community, which will contribute to greater commitment and loyalty.
Quizzes are a great tool to test your followers' knowledge of your brand, products or services. They can be both entertaining and educational, capturing attention and engaging your audience.
Polls let you know the opinions and preferences of your community. You can ask about new products, services, organize surveys or simply ask for feedback. It's a great way to collect valuable feedback from your followers.
In addition, we also prepare other interactive content such as questions and answers (Q&A), tips, behind-the-scenes previews, mini-lectures, etc. All this to build authentic relationships with your community.
Get an edge over your competition. Reach your customers where they spend the most time.
Start cooperation with Commplace - ensure professional and effective management of your SoMe accounts.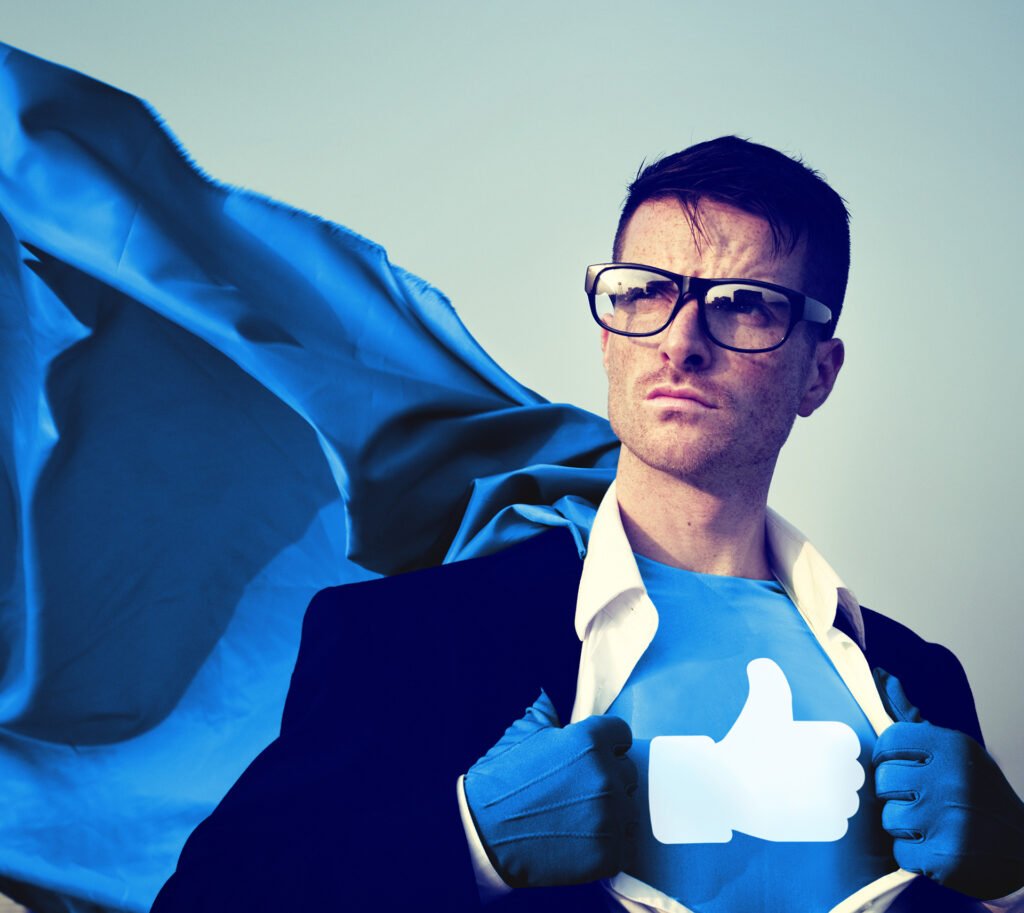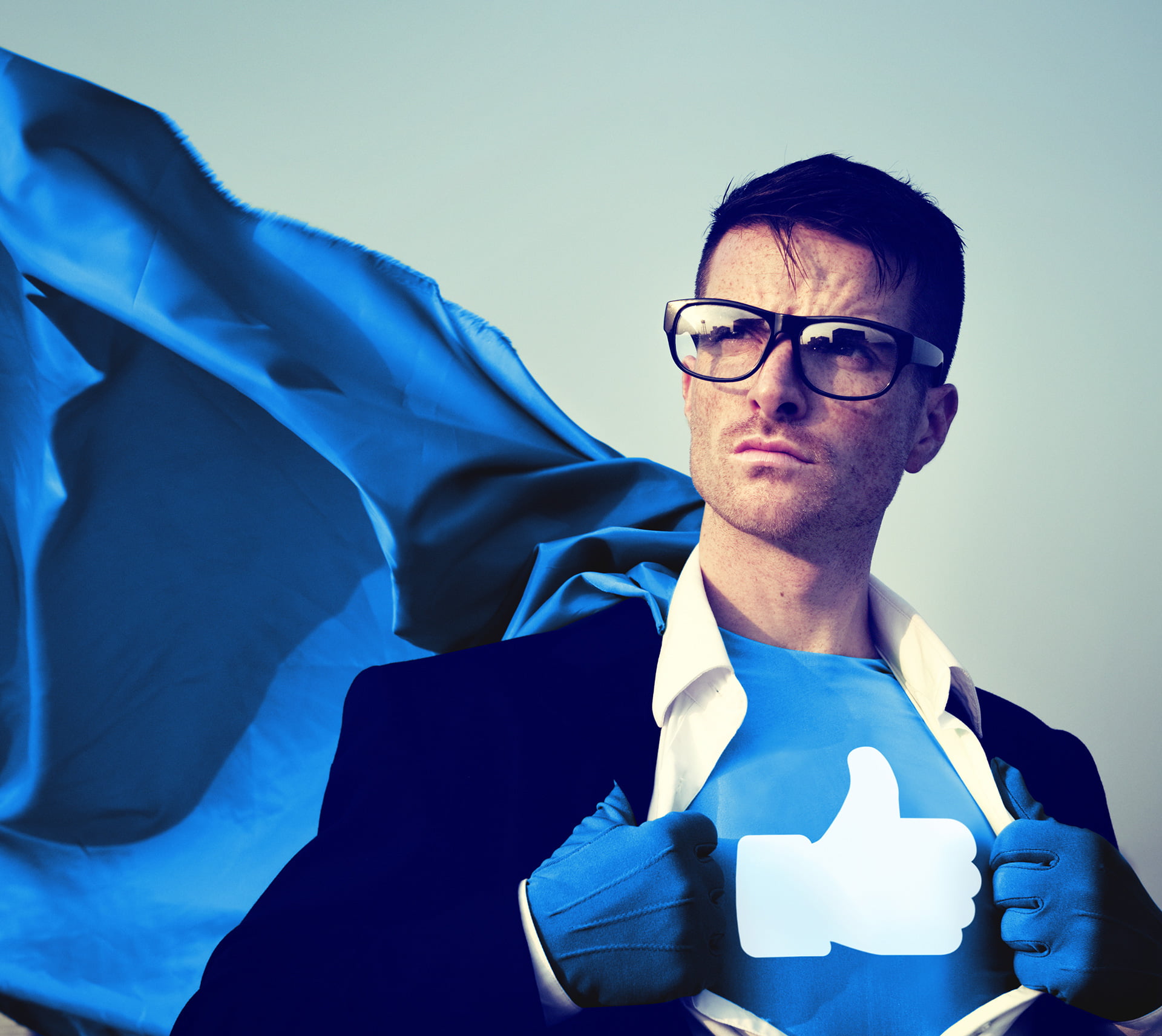 Report
The summary of our activities and effects is not only a presentation of statistics.
We go one step further.
At Commplace, we understand the importance of monitoring and analyzing your social media performance. That's why we offer reports at the end of each month that will provide you with valuable information and guidance on how to proceed.
Our report includes a comprehensive summary, figures and analysis of the results achieved on social media platformsh. We provide you with data on reach, engagement, interactions and other relevant metrics to help you understand how effectively you are communicating with your community.
In the report, we do not limit ourselves to the presentation of statistics only. We go a step further providing recommendations and suggestions for further action. We will look at what we can do more, what to change or what to improve to achieve even better results in your social media strategy.
Is your company ready to strengthen its social media presence and achieve greater online success?
See how we can help you achieve your goals!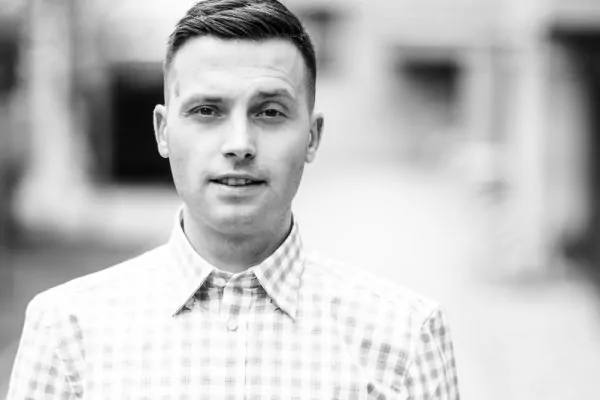 Schedule
Strategic planning and organization of activities on social platforms is essential!
That is why we offer professional scheduling that will enable you to effectively manage your presence in SoMe.
We plan activities for the whole month ahead. The schedule is flexible and takes into account your preferences and business goals. We can make changes and customize content there, giving you full control over your social media strategy.
Thanks to the schedule, you avoid the situation of "ad hoc" operation and chaotic content publishing. You have full insight into what will be happening on your profiles throughout the month. You can plan campaigns, promotions, events or publications in advance, and implement your ideas and suggestions into the schedule.
What gives action in accordance with the schedule developed by us:
Effective time management: thanks to the scheduler, you can properly plan your activities on social media, saving valuable time and energy.
Content consistency: by creating a schedule, we take care of the consistency of your content on different platforms. We ensure that your posts and messages will be consistent with the values of your brand.
Increased efficiency: planning activities for the whole month allows you to increase the effectiveness of your social media strategy, as well as focus on other areas of your business.
Proper use of the opportunity: Scheduling allows you to consciously take advantage of opportunities such as major industry events, holidays or trends that may affect your presence on social media.
don't wait! Take advantage of our professional scheduling and ensure strategic and well-organized activities on social platforms.
Influencer marketing
Use the potential of influencers to increase the reach and recognition of your brand!
We offer comprehensive coordination of cooperation with influencers so that you can take advantage of their influence on your target group.
Working with us, you don't have to worry about looking for and negotiating with influencers - Commplace has it own database of influencers from various fields and industries, which allows us to precisely match the right people to your business goals.
Our process is simple and effective. After defining the goals of the campaign, we prepare a brief that precisely describes the expectations and requirements for cooperation. Then we identify the influencers from our database who best match your brand and provide them with a brief. We supervise the implementation of cooperation from start to finish, ensuring professional execution and monitoring of effects.
Benefits of our influencer marketing:
Increasing ranges: cooperation with influencers allows you to reach a new, wide audience, increasing the reach of your brand and content.
Credibility and trust: influencers have their loyal communities that recognize them as authorities. Using their recommendations, you build credibility and trust in your brand.
Content creation: Influencers are creative content creators. Cooperation with them allows you to create unique and engaging materials that will make your brand stand out.
Brand awareness: thanks to influencer marketing, your brand becomes more visible and recognizable among its target group, which translates into long-term benefits.
Contact us now and see how influencer marketing can contribute to the success of your brand!
Social media - you can't miss it!
Does the company's presence on social media matter?
Nowadays, there is no doubt about the role of social media in the field of marketing. Companies that quickly adapted to the new reality and began to actively operate online gain a huge competitive advantage. The presence of the brand in social media provides the opportunity to directly contact customers, build the brand and strengthen engagement. Thanks to this, entrepreneurs can communicate with users, learn about their needs and gain loyalty. It is therefore worth using the potential of social media to increase your online presence and achieve business success.

Which social media portals are the best to promote the company?
Nowadays, more and more companies start their online presence with social media. There is nothing strange about it - it is there that the largest number of people to whom companies want to reach with their offer reside. Some will choose Instagram, where they can post spectacular photos, while others will choose Twitter, where it is easier to start a conversation with customers. The choice depends on the profile of the company and the goal it wants to achieve. One thing is certain - social media is a mine of business opportunities, if only you know how to use them.
Why is it worth using the help of professionals when running SoMe?
In the age of the Internet, it is practically impossible to conduct marketing activities without being present in social media. However, presence in social media requires knowledge, skills and experience to effectively reach customers and build a strong brand. That is why it is worth using professional support in the area of social media, the aim of which is to increase consumer involvement, improve sales results and build brand reputation on the market. Thanks to the knowledge and experience of experts, it is possible to create a strategy tailored to the individual needs of the brand and its customers, which results in greater effectiveness of online activities.
Potrzebujesz pomocy w rozwoju biznesu?