How to plan an unforgettable and fully professional event that will bring the expected results? An experienced event agency will help you prepare a unique event! What is the scope of her duties? Why is it worth establishing cooperation with such a company? And how to choose the best one? We advise!
Company events it is an inseparable element of the functioning of many enterprises. Some consider them an effective promotional and image tool. Others organize them on the occasion of anniversaries or other important events in the life of the company. Office party help in establishing new business contacts, engage and integrate employees. They also allow the company to appear in the minds of recipients and thus build a positive image.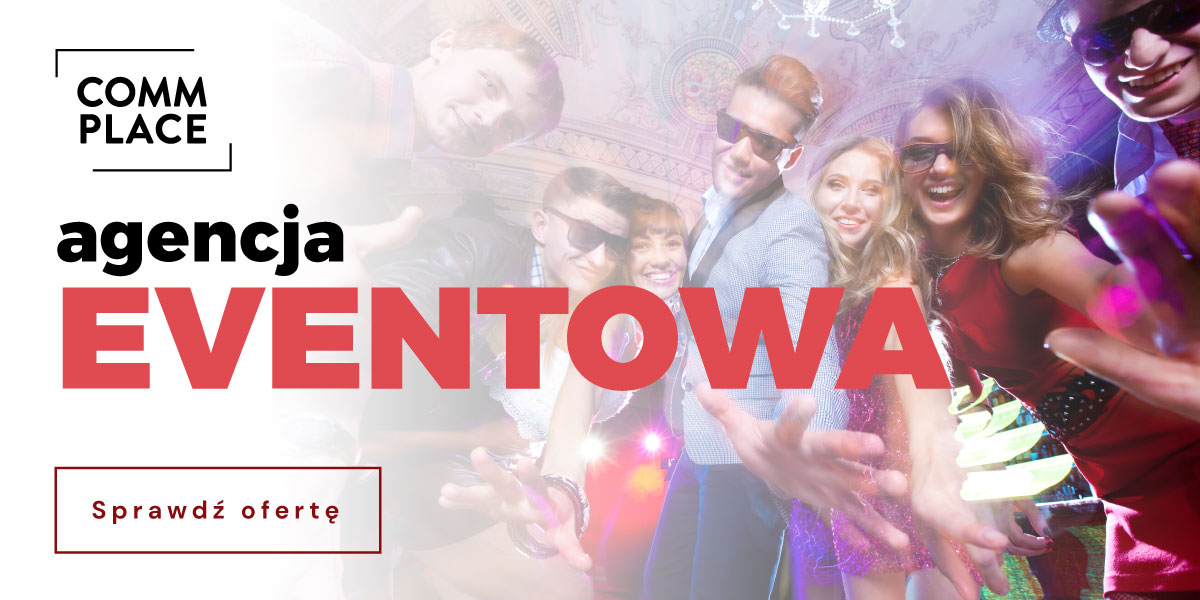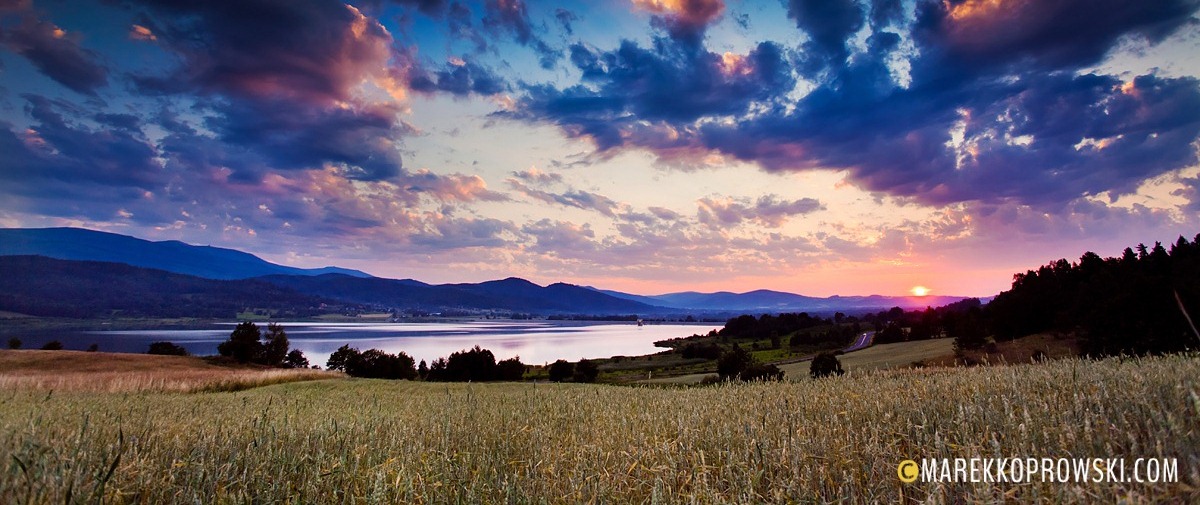 A person running a business does not always have knowledge and experience in the field of event organization corporate. Therefore, the preparation of such an event should be entrusted to specialists. A professional event company organized hundreds corporate events. He cooperates with dozens of outstanding subcontractors, he is able to reach people who are difficult to access. In short - organizing agencies events know how to plan an event meeting the expectations of the most demanding people. FROM event organizer each event is a source of success and satisfaction!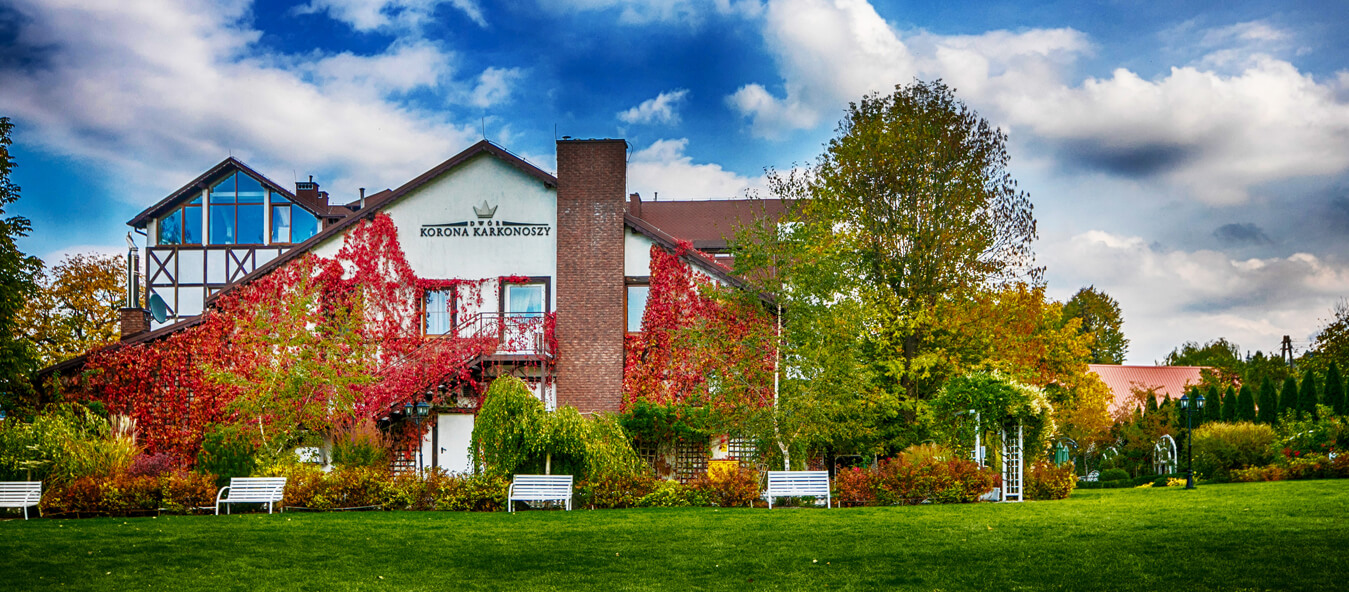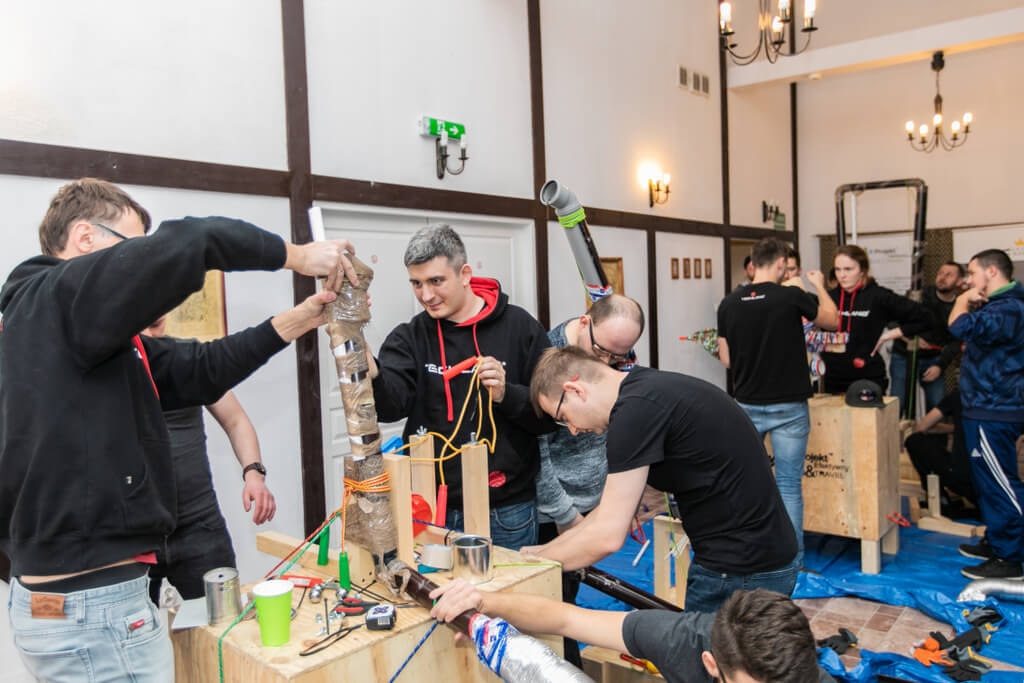 Organizer of company events
Over 1000 organized events!
What is an event agency?
Event agency is a professional, specialized company that deals with the comprehensive organization of various types of events and events. Both from the technical side (providing audiovisual equipment, etc.) and substantive (defining the topic or writing out a plan tailored to the purpose of the event and what event organizers they want to pass on to the participants). It is part of a very important one in Poland and in the world the event industry. What is this exactly event industry? It is a collection of all kinds of enterprises in the mass events sector that organize events of various kinds. Before the pandemic about the industry event it was said to generate as much as 1.5% of Polish GDP on average.
What does an event agency do?
The scope of an event agency's activities may vary depending on the type of client, project, circumstances and many other factors. Regardless of any eventuality, however event companies first of all, they set up a plan for organizing the event, taking into account all the requirements and expectations of the client, which he presented in the brief. Planning office party, you can rarely afford to improvise. The event plan is a kind of base necessary for the organization of the event, the absolute basis, the key to a successful corporate event. Organizers events know exactly how to prepare such a plan in order to prepare themselves for various, unplanned complications that may occur during the event.
How it works event company? At the beginning of cooperation event organizer with the client, the entire event is defined (its goals, scenario, budget and design), and a suitable date is selected (by corporate event it did not interfere with other events that could compete with it). Especially if we organize events for companies. In such a situation, it should be taken into account whether at a given time competitive companies or other enterprises from the industry are not organizing another event. Next event agency helps the client find a facility that fits the entire concept of the event.
On the side event agency it is necessary to plan attractions tailored to the nature of the event, audiovisual production, as well as contact and negotiations with all contractors, including:
decorators,
photographers,
event space managers,
production agencies,
speakers,
security companies,
catering companies,
printing houses,
animators,
marketing consultants,
and so on.
The event team also deals with the entire logistics of the event, including the arrangement of attractions, the organization of possible transport of guests to a company celebration and providing accommodation for all or a specific group of participants. Organized in such a comprehensive way event events must be successful!
event agency
The work of an event agency does not end with planning the event. Its task is also to coordinate the event. The company watches over the proper course and safety of the event, reacts to any irregularities that arise during the course and cares about the quality of the entire event. What's more, the agency deals with the marketing issue - it creates a marketing and communication strategy, prepares branding, notifies the media and takes care of the promotion of the event.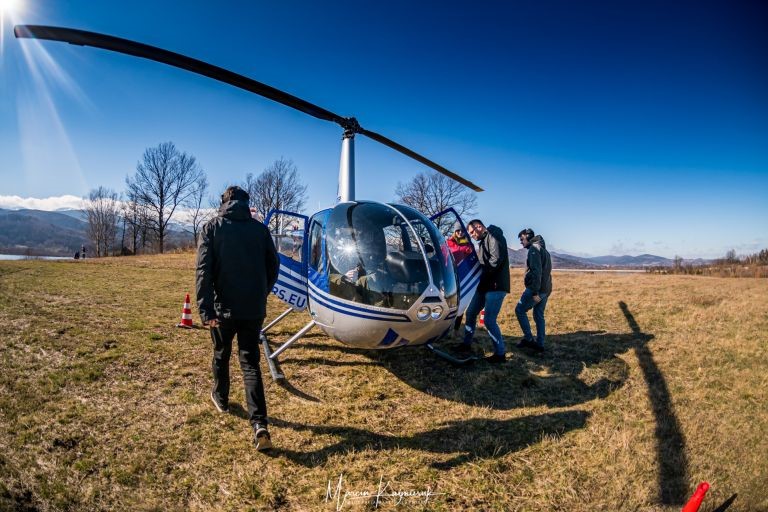 According to Julie Rutherford Silvers, a certified event organization expert and co-founder of the Events Management Body of Knowledge, the final stage of work event agency is reporting. Its scope includes: post-event communication, documenting the event, quantitative and qualitative summary, as well as a budget summary. As can be seen, the scope of the work of aevent gens it is extremely wide, which is why the right choice is so important. First of all, attention should be paid to her experience, but also to the opinions posted about her on the Internet.
event agency
call: 607 144 511 or 607 144 480
What events does the event agency organize?
Experts from event companies are assumed to have a wide range of activities and a fairly extensive offer. Depending on the specialization of these companies, the range of services may vary slightly. A good event organizer should be able to plan an event of any size - from an intimate party for employees to a grand gala for several thousand people. FROM organization of the event - regardless of its type - an experienced agency should not have any problem.
The work of event companies is based on organizing events. However, the definition of this concept should be emphasized first. So what are events? Event in English, it is an "event" planned for a specific purpose, which determines the type of event, place, time or number of participants. Julia Rutherford Silvers, mentioned earlier, classified several types of events organized by event agencies. According to her, these entities specialize in the preparation of:
business and corporate events - events supporting business goals, including management functions, corporate communication, employee relations and customer relations,
exhibitions and fairs - events gathering buyers, sellers and other interested people; the purpose of such events is to sell products or other resources to a specific industry or the general public,
marketing events - oriented to trade and meeting the needs of recipients; a kind of facilitation of the meeting of the seller and the buyer; a form of increasing awareness of the products / services offered by a given company,
conferences - gathering people to exchange information, debate, discuss, educate or build relationships.
Some agencies eventowe also take care of the organization integration trips for employees, concerts and company trainings. Others - such as Live event agency - they specialize in, among others in organizing music events.
Event agency and advertising agency
Some equate activity event agencies with the activities of advertising agencies. Unfortunately, this is a mistake. To the tasks event company should be understood broadly organization of events. An advertising agency specializes in creating advertising campaigns and individual advertisements for products or brands in various communication channels - e.g. in the press, television or the Internet. Advertising agencies are divided into companies offering activities in the BTL or ATL areas. Entities that combine both levels of competence are called 360 ° agencies.
According to the definition, the scope of activities of an event agency differs significantly from what an advertising agency does. So why do some people equate them? What does an event agency have in common with an advertising agency? Company events are often an important element of the company's promotion. Properly organized they help build brand recognition on the market, shape the company's imageand may also be part of an advertising campaign for a new product or service. However, when organizing an event, we must remember about the significant differences that exist between event and advertising agencies.
event agencies
The activity of an event agency may be intertwined with the activity of an advertising agency. It should also not be forgotten that one of the tasks of an event agency is to promote the event (e.g. in the media), which may be somewhat of an advertising agency's scope of responsibilities. However, in a general sense, an advertising and event agency is not the same - and let's stick to that.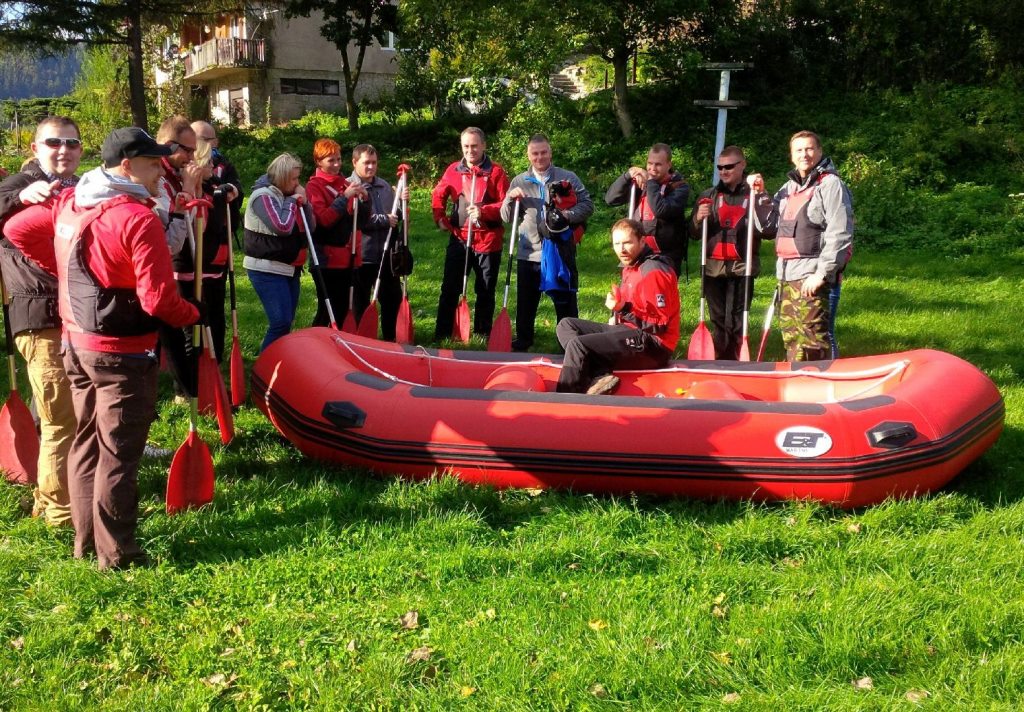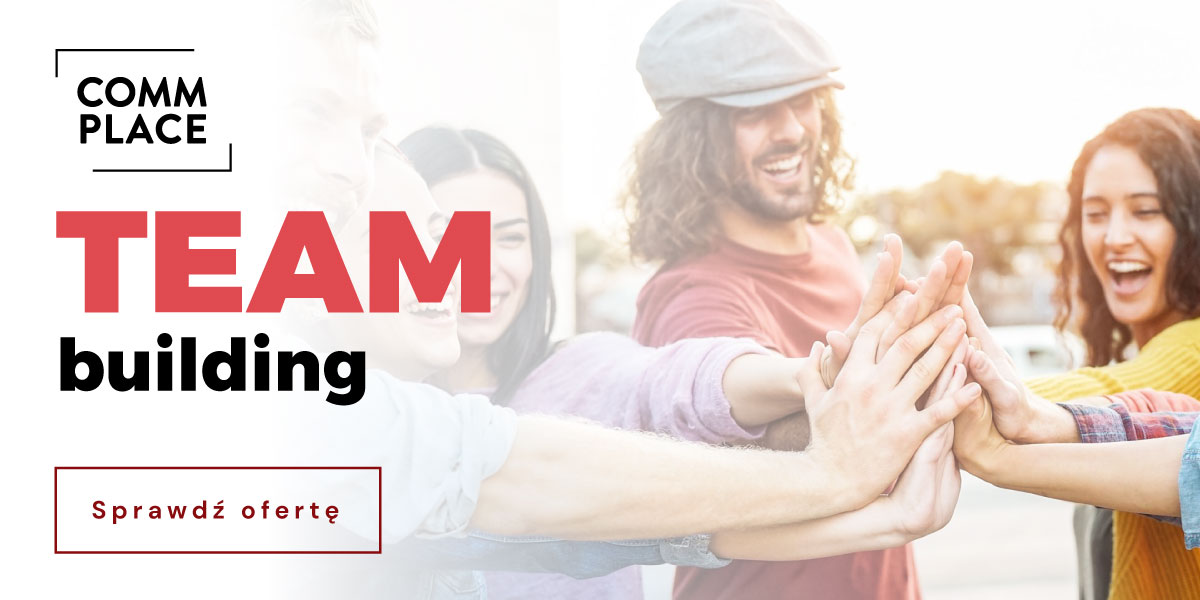 Is it worth working with an event agency?
Planning a company event is a demanding, time-consuming task that cannot be met by every entrepreneur. The help of an experienced event company may prove invaluable. About the difficulties of organizing integration events, know especially large companies that organize regular events. That is why they are so eager to use the support of event organizers. They are then sure that corporate party turns out to be a spectacular success.
Event agencies employ professionals who know the industry very well and thus know how to organize successful events - they will allow the company to achieve the set goal. The best event agencies attract the greatest talents. A team of highly qualified specialists can create a unique corporate event from scratch, tailored to the client's expectations. Employees, using their creativity and vast knowledge, propose unconventional solutions that can distinguish the organized event from other, competitive ones. They can bring almost any idea to life, turning it into an amazing party! Event office is a place where nothing is impossible.
Event agencyand supports the event in a comprehensive manner - it takes the last button of all technical and substantive issues, deals with promotion, and provides professional advice at every stage. Hiring an agency saves a lot of time, which the client would have to spend on organizing the event on their own. Collaboration with agency event is a guarantee of success! The largest event agencies they usually have a rich portfolio. This does not mean, however, that only such people are worth cooperating with. The smaller ones, for example, have the advantage that they know the local market very well. Organized by them corporate integration events they draw on the richness of the region - and every corner of Poland has something interesting to offer.
21st century event - what technologies are used by event agencies?
Today's recipient is very demanding. Therefore, the organizers corporate events they should make sure that each element is refined down to the smallest detail, and that the event itself is attractive - that it evokes emotions, influences the imagination, provides amazing adventures and puts the company in a good light.
Currently, an inseparable element corporate events there are new technologies that are useful at every stage of work on the event - from the organization to the event itself eventuntil after service event. What technologies event agencies do they use the most? ? Which modern technologies event worth your interest?
Modern multimedia
A perfect example of the use of new technologies in the industry event there are LED screens that are perfect for, among others at conferences or fairs. The screens are able to display an image of excellent quality that can be viewed from many angles.
Live streaming
Innovation in the event industry it is also live streaming, i.e. broadcasting the event in real time in any channel. Today, online tools are used more and more often - including social media and YouTube. Live streaming is a great way to increase your organized reach eventand thus to promote the company. Live transmission allows people staying in the farthest corners of the world to "participate" in the event. Live streaming has grown in popularity during the pandemic.
Apps
For new technologies in industry event various applications facilitating the organization of the entire event can also be considered. Event agencies they willingly use applications that improve guest registration, ticket sales, communication with recipients or keeping statistics. In addition, they use planning systems (e.g., Gantt and PERT charts), as well as software to create visualizations of the scene, space, market stands, etc.
With progressive event companies the introduction of modern technologies should not be a problem. So always seek event agenciesthat are open to them.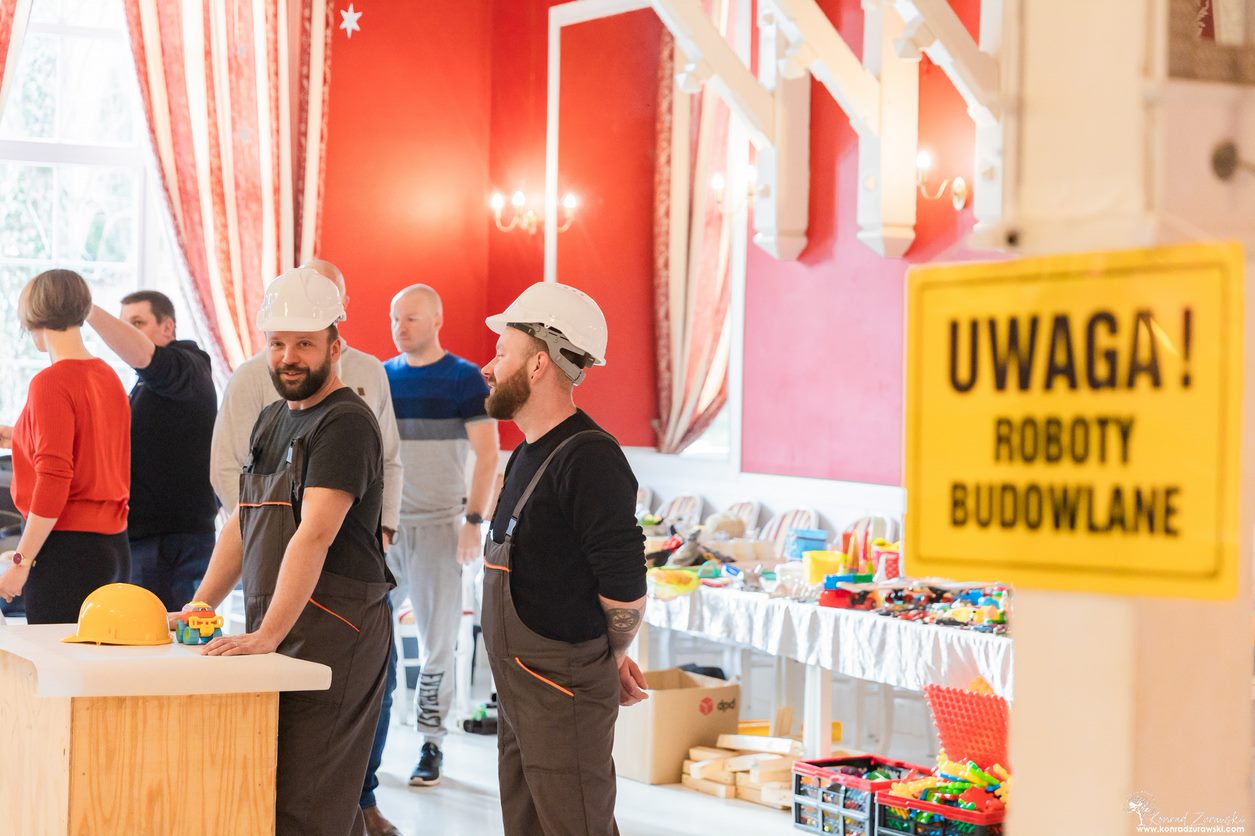 Organization of corporate events
call: 607 144 511 or 607 144 480
How to choose an event agency?
Company party it can bring you many benefits. Depending on the nature and form event it can be:
warming the company's image,
promoting a new product or a whole range of products,
gaining new industry contacts,
increasing the sale of specific goods or services.
However, for an event to be effective, it must be planned down to the last detail. It's only natural that you want every element of your corporate event it was distinguished by excellent quality and professionalism. Therefore, take care of it at the very beginning of preparations for a corporate event and do your research an appropriate event agency. Do a meticulous research, carefully analyze the offers and the scope of services of several companies. In a word - collect all the necessary information. Remember that z organization of the event a whole team of professionals can help you, who will not only ensure the success of your event, but also relieve you of the entire mass of work and responsibility that is associated with organizing events for companies.
company party
To effectively plan a corporate event, you need a number of specialist competences and a lot of knowledge about the event industry. When looking for the perfect event agency, first of all pay attention to its experience. Check the company's previous projects, ask for references, read opinions about it on the Internet, on thematic forums, in social media. Look for an agency that works with passion and puts its heart into what it does. A professional company will be fully involved in the organization of your event!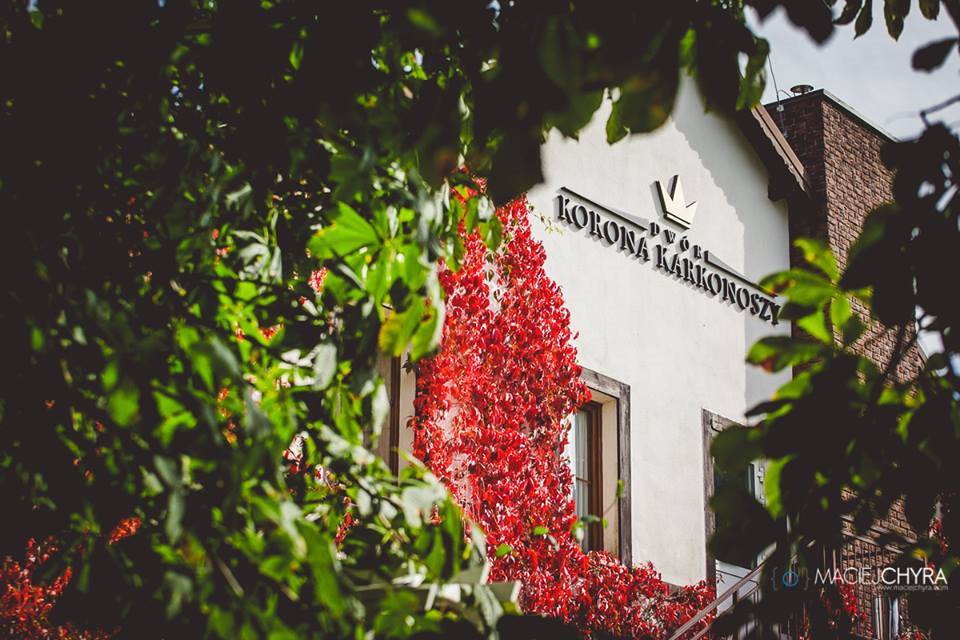 Make sure that event organizer understands your expectations. Carefully listen to the ideas she proposes to you, and pay attention to her way of communicating. You will get the best results if you and event agency you will work in one team. That is why it is important that you get along, understand without problems, and do not enter into unnecessary conflicts. The frequency and form of communication with the event company is also particularly important. Pay attention to whether you have to ask for contact yourself, whether you have a designated person - a specialist who watches over your project, and whether you have received specific data for permanent contact from the event organizer, e.g. e-mail or mobile phone.
The last, but no less important, point in choosing event agency there is a budget that you can spend nand organization of the event - the budget should include both the remuneration for the agency organizing the event and the costs of all matters related to the preparation of the event. Without taking into account the budget, you will only waste valuable time - yours and your event company's time. If you do not want to organize a corporate event yourself, remember that you must have the right budget. It is not worth choosing the cheapest one event agencyif you care about success. The best events are created in cooperation with event organizers with a reputable opinion. With such a partner you can be sure that company integration event will be buttoned up to the last button.
How much does cooperation cost?
The cost of work of event companies may significantly vary depending on the scale of the organized event. The basis for the valuation is the data that the client will provide to the company in the brief. On the client's side, therefore, it is necessary to formulate an appropriate inquiry, containing all the necessary information about the planned event - from the number of participants, through the general characteristics of the target group, to the type of event, budget and goal that the client wants to achieve by organizing the event. The answer to the brief is the offer, taking into account the full cost estimate, all points of the event, and the initial schedule of activities related to the organization event, script, description of the set, propositions of the announcer, artist and gadgets, etc. The more precise, more precise the brief, the more likely the offer will fully meet the needs and expectations of the client.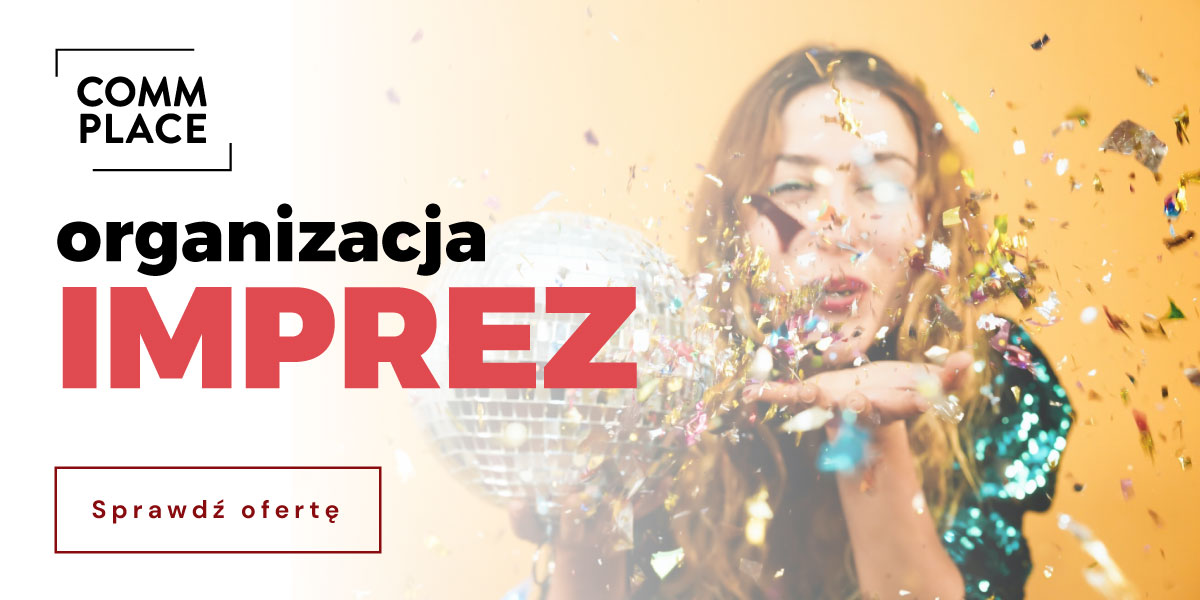 An event agency only for companies?
Event agenciese they mainly deal with organization of corporate eventsch - including integration events, anniversaries, conferences and fairs. B2B cooperation with companies is a specific foundation of each business event company. This does not mean, however, that the agencies are not implementing other projects.
Local authorities are a large group of clients of event companies. Local government officials realize that today it is extremely difficult to interest the inhabitants of an event. They have a lot of different forms of entertainment to choose from, so a public event must be unique in order to attract their attention. Help event agency in this regard, it may prove invaluable. In fact, nothing is impossible for good event organizers. Any type of event, not just organizing events for companies, should be prepared by agencies.
event companies
Event companyUsing his knowledge and experience, he can organize an event tailored to the expectations of the residents - one that will be remembered for a long time. Agencies deal with the implementation of various types of public events on a smaller and larger scale - including city days, family festivals, jubilee celebrations, etc. organisation of events social focus is both large and local event companies. From services event agencies ecclesiastical authorities benefit. The help of a professional agency is especially useful for events that are of interest to young people.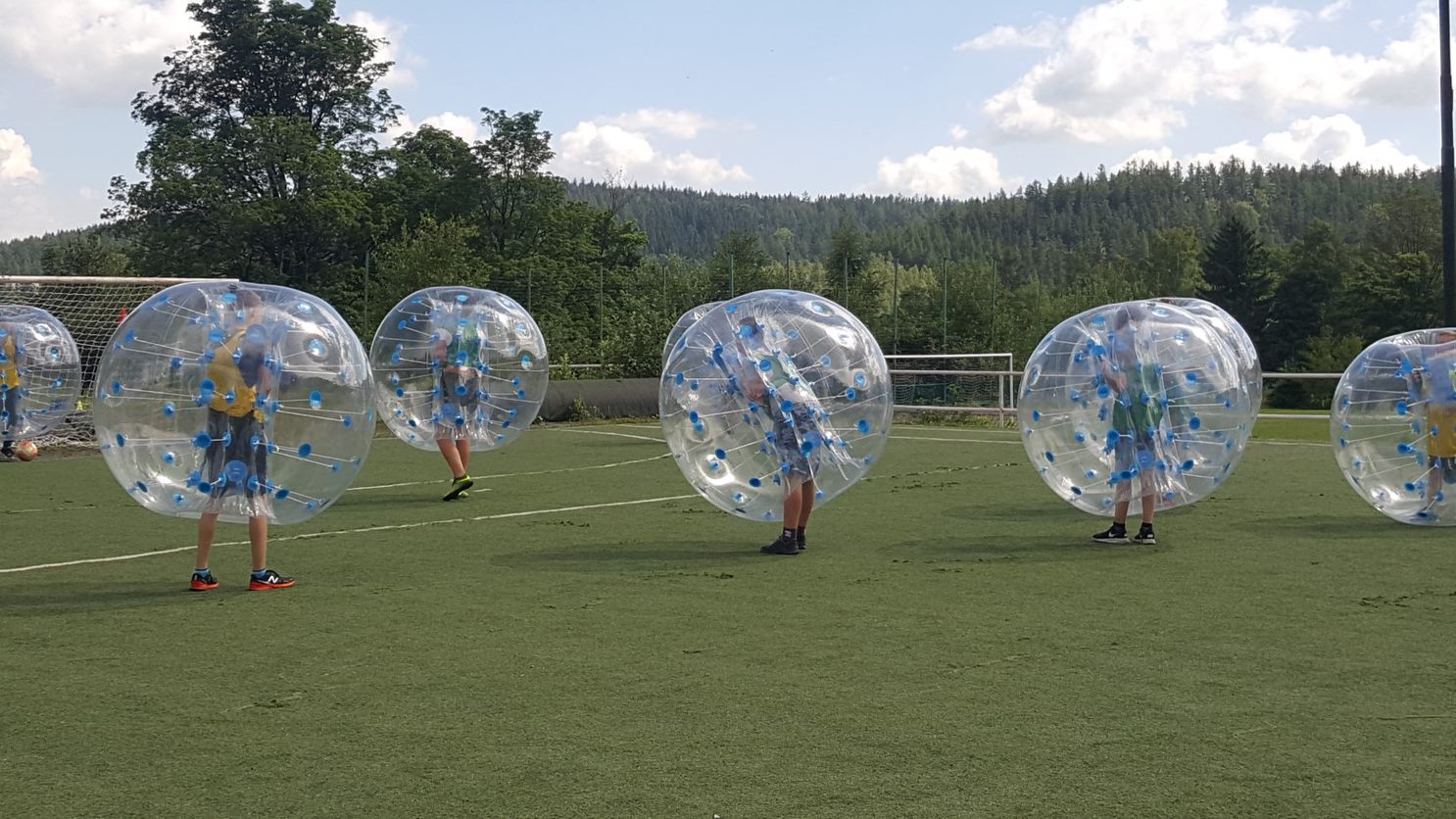 The media are also eagerly rented by event companies. The organization of media events is not the easiest task. Usually, these are national events that require long, very meticulous preparations. No wonder that event companies they are often involved in working on television galas, charity events or other special and large-scale actions. Interest you company events in Lower Silesia? Or maybe integration events in the mountains or outdoor integration events? Each of these options can be organized if we choose the right event agency.
Chociaż firmy i podmioty publiczne stanowią większość klientów agencji eventowych, to zdarza się również, że z ich usług korzystają osoby prywatne. Zwykle są to osoby dysponujące dużym budżetem, chcące zorganizować spektakularne wydarzenie okolicznościowe. Przykładem są narzeczeni, którzy marzą o hucznym weselu wzbogaconym o nietypowe atrakcje specjalne – takie jak koncert gwiazdy czy pokaz profesjonalnego tańca. Jeśli kogoś interesuje sala weselna Dolny Śląsk, agencja wyszuka taką, która spełni wszelkie oczekiwania. Klient chce zaplanować niezapomniane wesele w górach? Tutaj także może liczyć na wsparcie.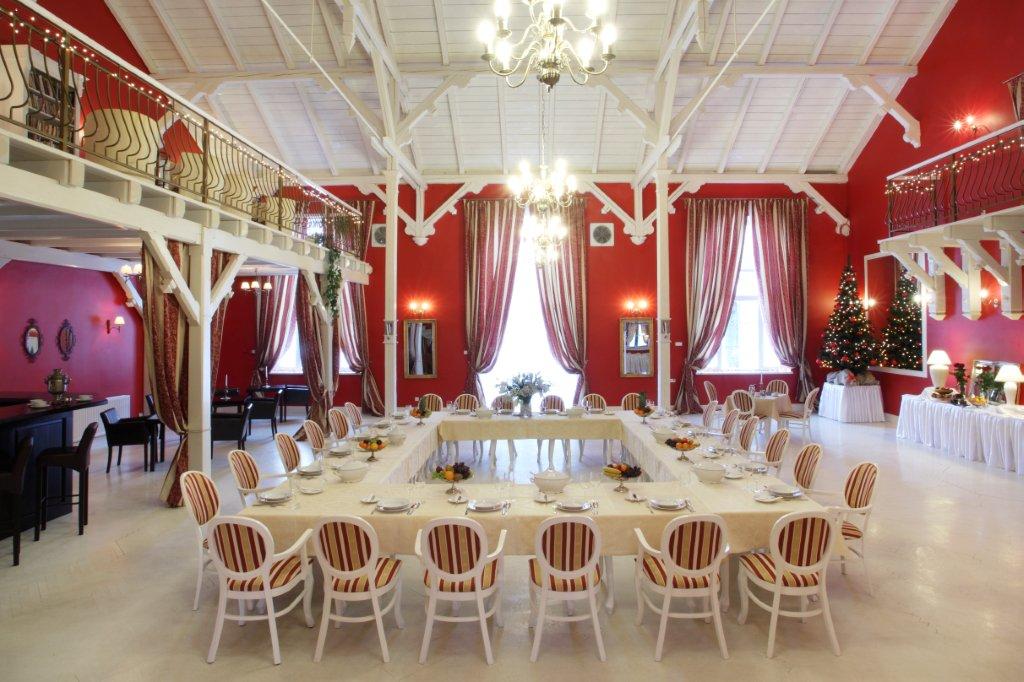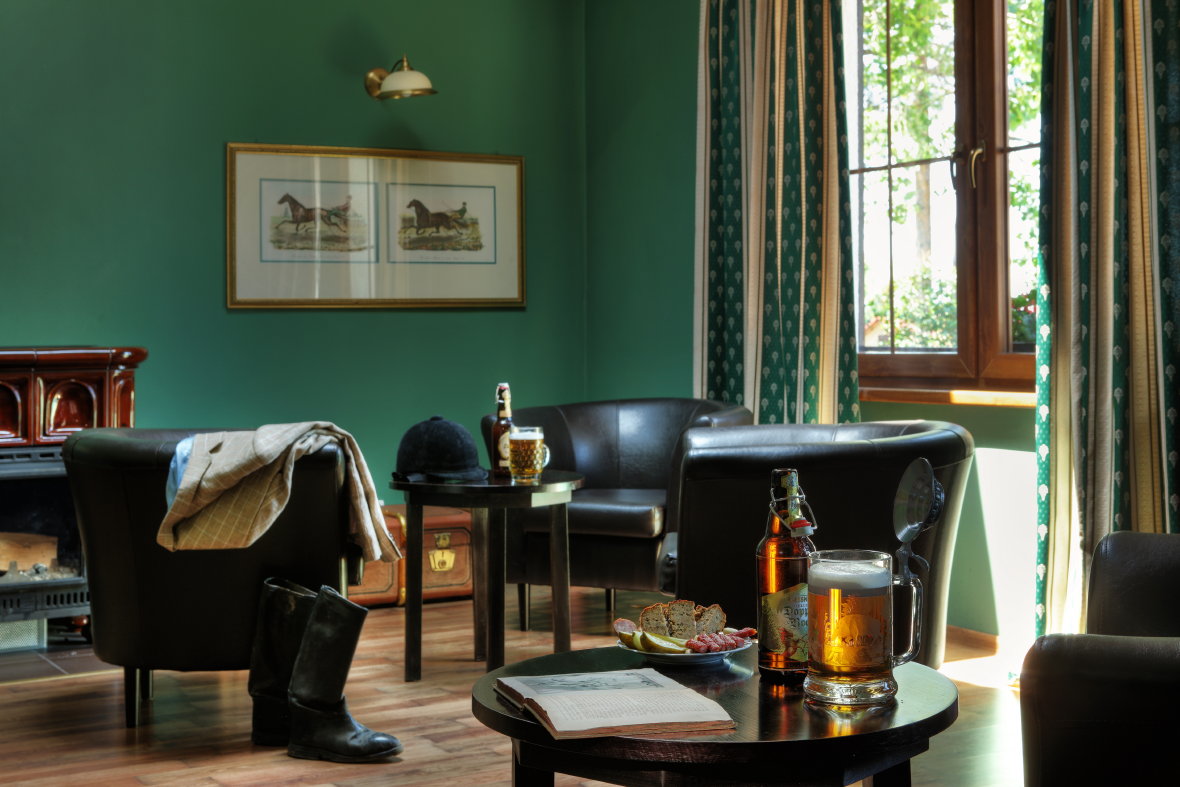 Organization of company events in the pandemic era
Integration company events until 2020 was basically a must-see on the calendar of many companies. The coronavirus pandemic has disrupted our daily lives. Things that used to be natural to us changed 180 °. Entrepreneurs had to face new challenges that redefined the approach to certain issues. The epidemiological crisis primarily affected the event industryand therefore in action event agencies. The first months of lockdown were a time of trial for the agency. This difficult period has verified many issues - it showed who can be counted on in crisis situations.
For a time, all congregations (incl integration events for companies) were suspended. Later, we had to comply with many restrictions that still did not allow us to fully use the potential event marketing, event PR, etc. Today we are slowly going straight, but some habits or changes have become a permanent part of the activity event agencies. Currently, we can talk about the industry event 2.0, which adapts to covid reality. Digital events have become a new trend. Among event The novelties can be seen, among others, by the use of modern on-line technology, which has developed tremendously over the last 2 years.
Event in digital it is more than just "Zoom meetings". Digital event requires creativity, the use of various carriers and tools. Only then does it have a chance of success. Organizing such an event on your own is a real challenge. Therefore, the help of an experienced, properly prepared agency is invaluable here. Event agency can provide customers with comprehensive solutions that will allow them to even better achieve their business goals.
event agencies
Although the pandemic had a clear impact on the event industry, "real" events are still and will be practiced - albeit in a slightly different form. The biggest change is increasing the importance of security during the event. Today, the organizers of corporate events primarily take care to fully adapt events to the current sanitary and epidemiological requirements. Agencies implement anti-covid safety procedures to minimize the risk of infection and ensure all participants of the game are completely safe.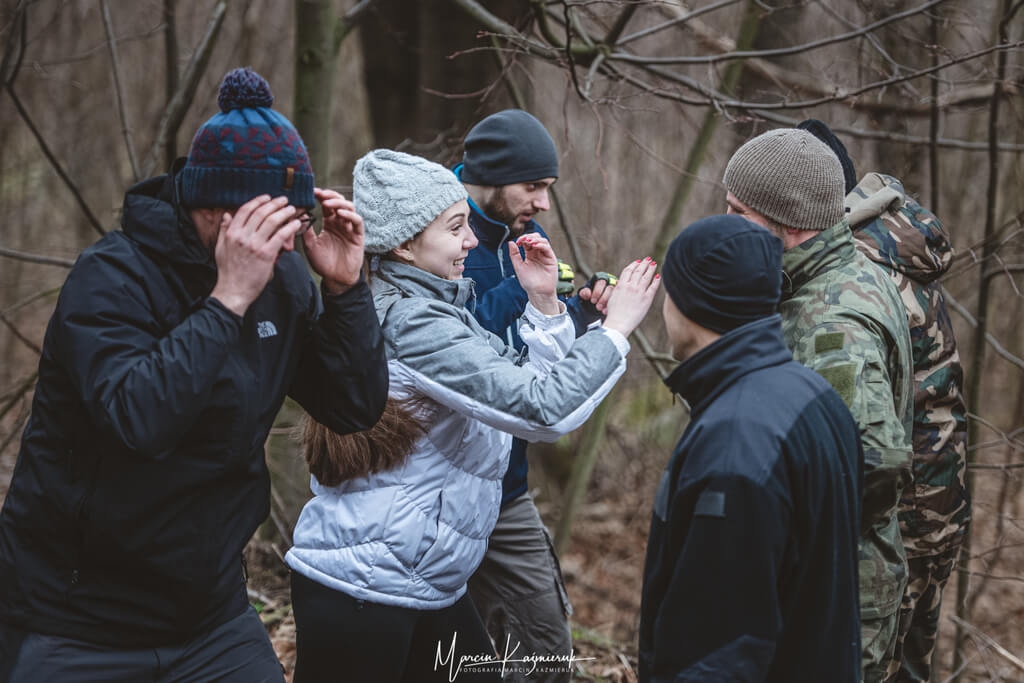 Help event agenciesj in organizing a corporate event, it may turn out to be invaluable. The specialists working in the agency have extensive knowledge, vast experience and incredible creativity, which allow them to plan one-of-a-kind events, tailored to the expectations of even the most demanding customers. The event organized by a professional agency will surely be a success!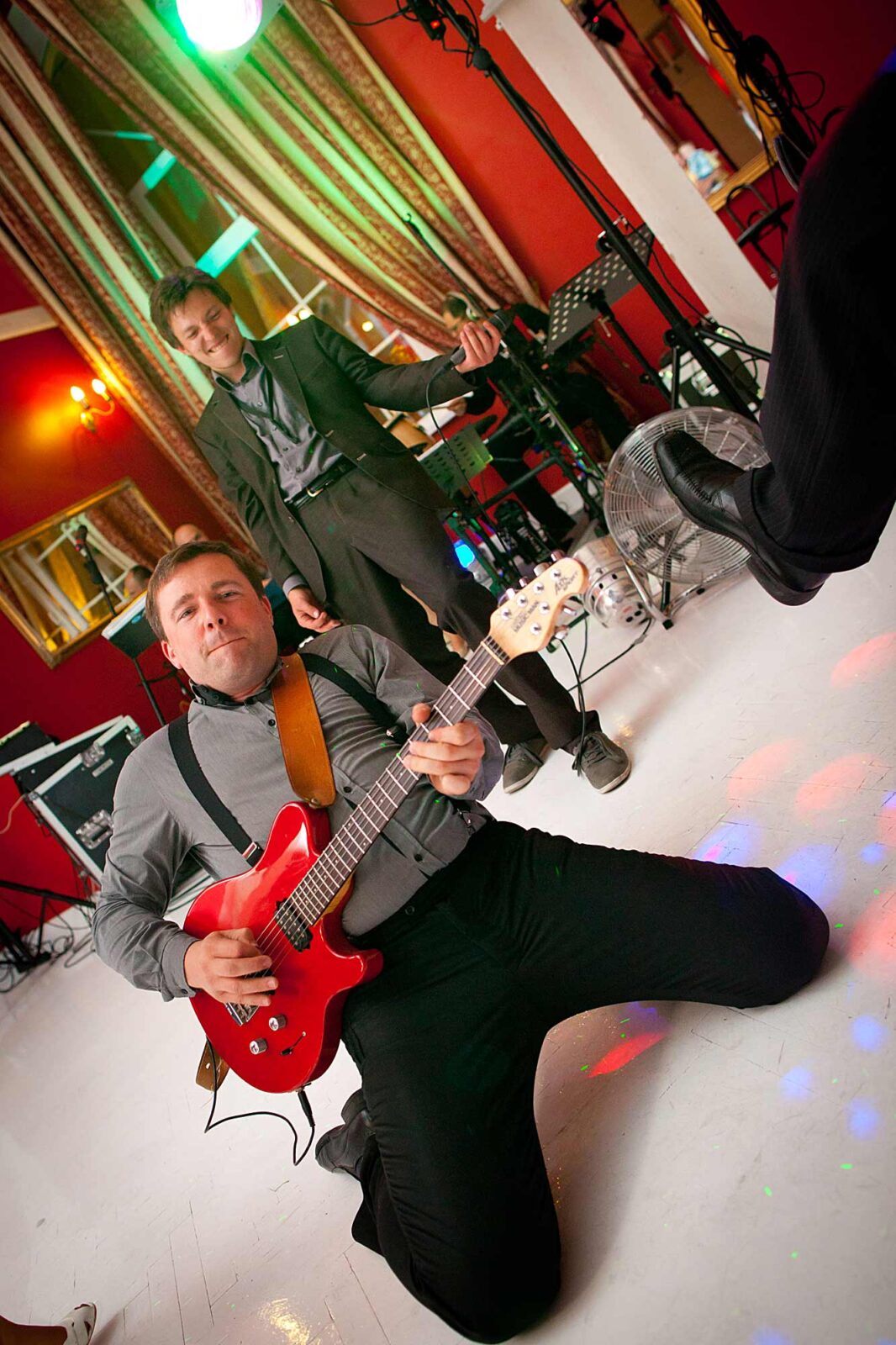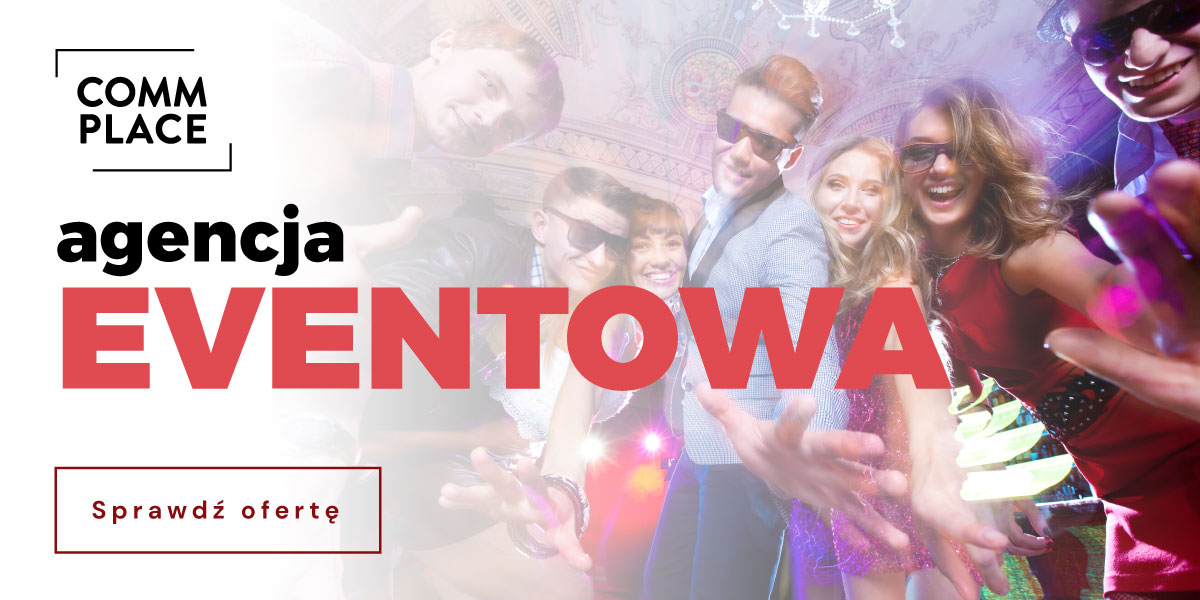 Who does the event agency employ?
We mentioned that event agency employs professionals who know the industry very well and know how to organize successful corporate events. What does this mean in practice? Who exactly works in such a company and what do the individual people do?
The most important group of agency workers are event managers. Event manager, or a specialist for event organization is a person dealing with the broadly understood organization of all kinds of events and events. The main tasks of an event manager include:
searching and booking places for a corporate event,
cooperation with suppliers and customers,
overseeing logistics issues,
organization of accreditation, permits and other documents,
managing the risk related to the organization of the event.
The event agency is a team of specialists!
Event specialists are distinguished by outstanding creativity. They easily come up with unusual solutions, tailored to customer expectations, quickly implement their ideas and quickly organize the necessary materials and elements. Event managers are able to effectively manage time, give orders efficiently and easily communicate with others.
The second important position in the event agency is New Business Manager. New Business Manager is responsible for expanding the customer base, i.e. acquiring new customers. His second task is to maintain a positive relationship with existing customers. What does this mean in practice? New Business Manager contacts potential clients, prepares presentations and conducts them during business meetings. In addition, it aims to sign a mutually beneficial contract, i.e. for the event agency and for the client.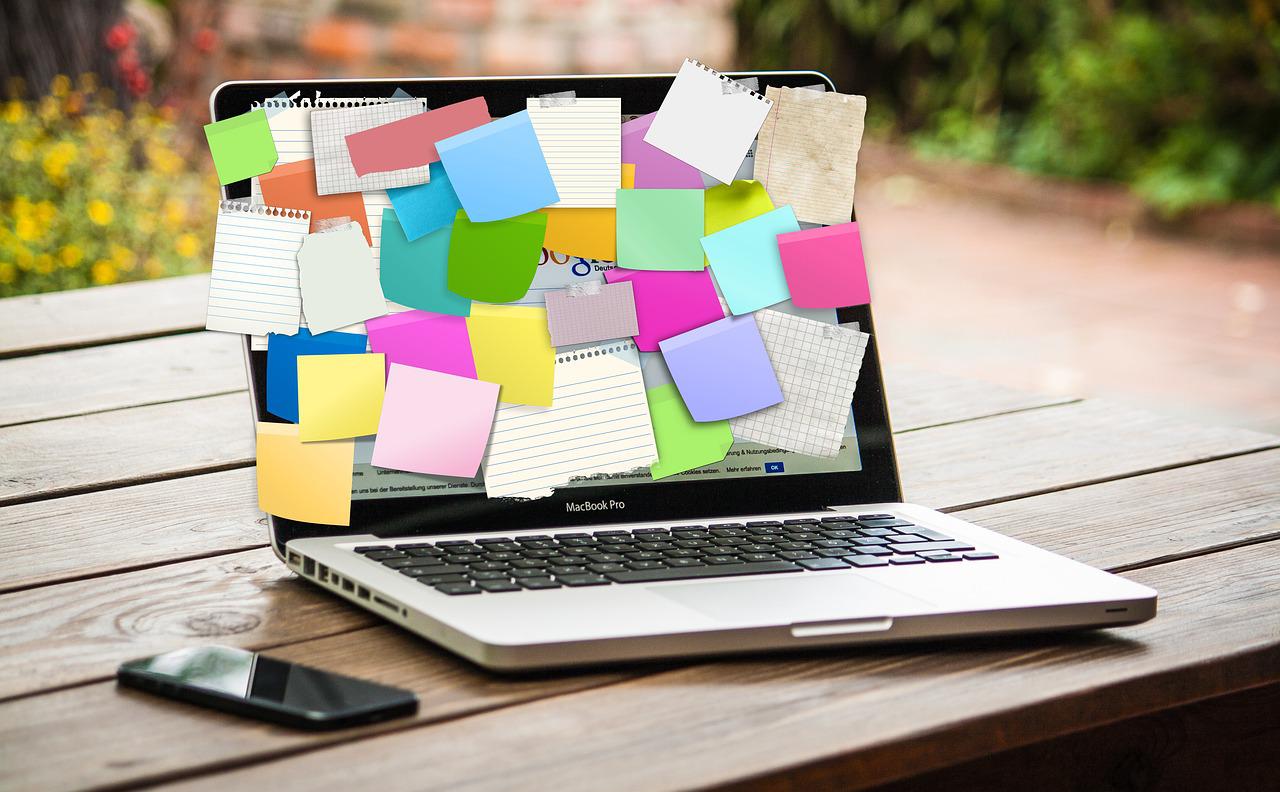 People responsible for the creative department also work in event agencies. Based on the brief, creative employees prepare concepts and offers. Their task is to adjust the project to the expectations of a given client as much as possible and to propose solutions that will interest them and encourage them to cooperate with the agency. It is the creative employees who stand behind the effectiveness and attractiveness of events! Thanks to their ideas and commitment, corporate events organized by professional event organizers they are unusual, one-of-a-kind, and therefore fully effective!
Event companyand may also employ:
marketing specialists who deal with the promotion of organized events,
public relations specialists whose task is to build a positive image of the event,
technical staff who are responsible for all technical issues.
Among event organizers each employee has specific tasks. If you are organizing a large event, it is worth contacting event agency employing a variety of specialists. Thanks to this, each employee will deal with a different part of yours eventand you will be able to count on the full success of the event!
The event agency will help you organize an integration event
Do you employ outstanding employees, provide them with excellent working conditions and ensure that the division of duties is logical and fair, but you do not see the expected results? The problem may be poor relations between individual members of the company's staff. It is not difficult to put a few excellent employees next to each other. The real challenge is to ensure that these employees make the most of their potential as a group and work to their fullest effectiveness. The key is team integration! Therefore, it is worth considering organization of events for companies. It is good to change the environment. Corporate event in the mountains it may turn out to be a bull's eye. Integration event for the company apart from activities that improve relations in the team, it can also be an opportunity to get to know interesting parts of Poland.
Employee integration should be an integral part of your business. Periodic integration meetings are the best way to create a harmonious team at work that will easily carry out all professional tasks, quickly overcome obstacles and solve problems, achieve set goals and be successful. By investing in group integration, you invest in the development of your company! An idea for an integration party it can come from the workers themselves. You can ask about where they would like to go and what attractions they expect, e.g. in the form of an anonymous questionnaire. Then integration event for employees it will become, in a way, a joint venture of the entire company.
The most popular form of integration are events. Organizing such an event is a big undertaking. It requires commitment, time, appropriate knowledge and a certain amount of creativity. If you want every element of the event to be buttoned up, entrust the project to professionals. A comprehensive event agency will organize an event tailored to the expectations of your employees.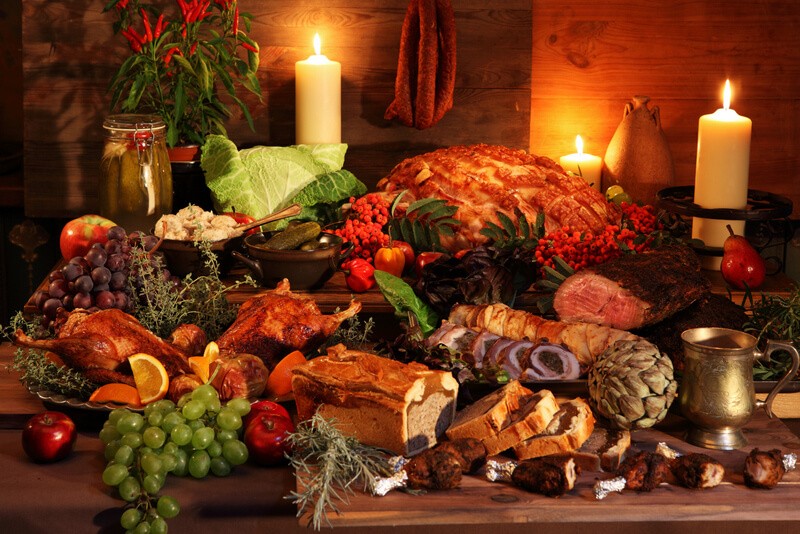 Organization of an integration event - how does an event agency do it?
As in the case of other types of events, a brief is prepared first. The brief defines the client's expectations and budget - it is a kind of guide that facilitates the management of the entire project. At the beginning, the creative department enters the action, which, based on the client's requirements, creates the concept of the event, i.e. comes up with a leitmotif, prepares a script and determines implementation guidelines for event managers.
Then it's time to implement the project. An important element is the choice of the place where the event will take place. Place for an integration event should correspond to the concept and form of the event. In addition, it should be attractive, tailored to the needs of invited guests and in its own way unique. When choosing a location event agency also draws attention to local attractions or attractions offered by a given facility that could spice up the event. Choosing a unique place is half the battle!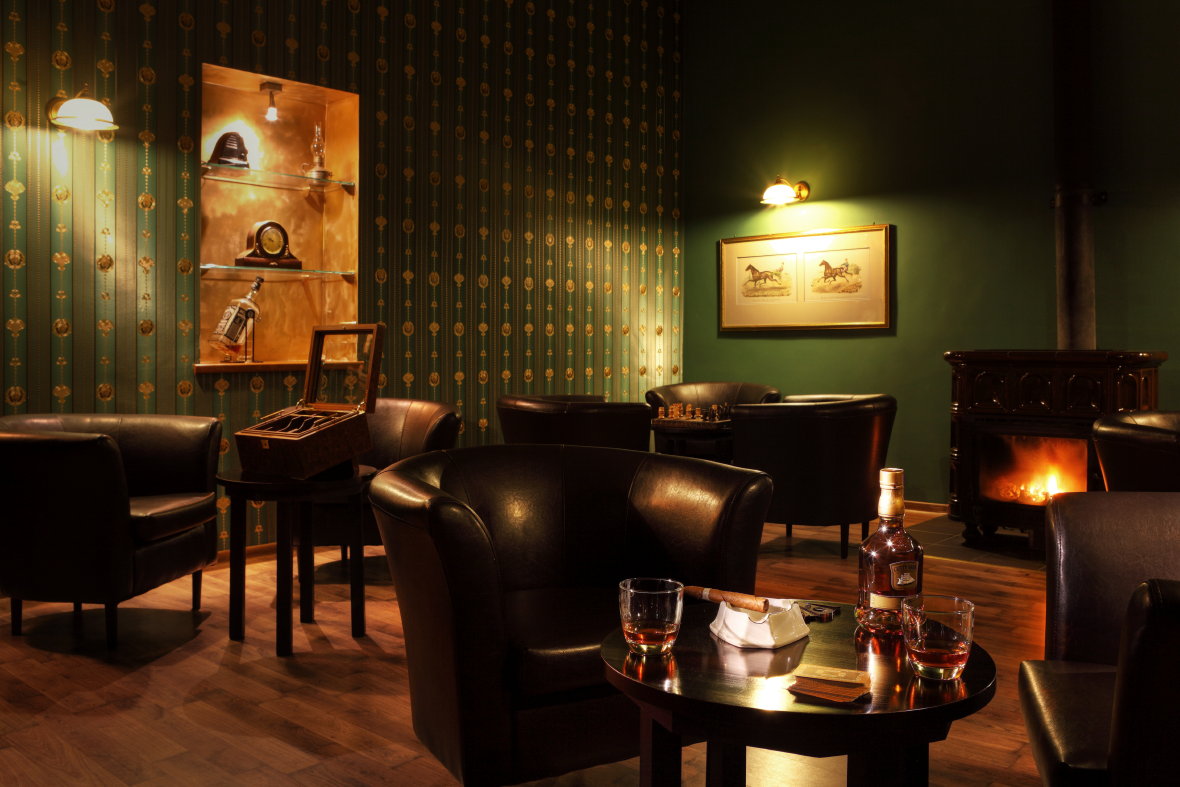 Like a party, it's attractions!
Event agency plans all event attractions. Depending on the nature of the event, client's budget and the place where the event will take place, these may be:
performances by musicians or cabaret artists,
artistic shows, e.g. dancing,
live cooking, bartending and other shows,
sports attractions, e.g. a mini-golf tournament, a football match, paintball, field games (stalking, etc.),
scenario games, e.g. crime puzzles,
integration games, e.g. dancing around chairs, limbo dancing, word games, competitions and tournaments, etc.
What's more, event company orders catering, arranges all subcontractors and - if the event is to take place outside the city - organizes accommodation for all participants of the game.
How do we do it at Commplace? We are experienced event organizer and at the same time the only agency in Poland with its own Event Center. Dwór Korona Karkonoszy is an elegant boutique property located at the foot of the picturesque Karkonosze Mountains. We organize events for companies in the facility, including unforgettable team building events and themed events. We offer a choice of 100 event scenarios, and we also plan interesting integration games that will diversify each employee meeting. The integration event at the Korona Karkonoszy Manor is a guarantee of great fun and unforgettable adventures!
Where to organize an integration event?
In the case of an integration event for companies, it is worth choosing a place that the team will like. Much depends on how its members prefer to spend their time. We will plan an event full of attractions related to various activities differently than an event focused on relaxation. An atmospheric hotel in the mountains, a guesthouse by the sea or a lake? All options are worth considering.
Is a team-building event in the mountains a good idea?
Crispy mountain air, beautiful natural scenery, spectacular views and local specialties. An integration trip to the mountains creates ideal conditions for strengthening relationships in the team. The majestic calm of the mountains is conducive to exceptional productivity on the one hand, and on the other hand it allows you to distance yourself from the office everyday life.
What does the integration event offer for companies look like?
Experienced event agencies offer a range of corporate event scenarios. These vary depending on the client's expectations, including the planned number of participants, the purpose for which the event is organized, the budget held. Each integration event is tailor-made.