Every company would like to be spectacularly successful on the market. However, not everyone succeeds in this difficult art. In many cases, the cause of failure is the lack of teamwork. The problem usually lies in poor integration. What is integration? And how to organize an integration trip for employees that will bring the expected results?
Even the most qualified employees sometimes experience difficulties in teamwork. It is easy to bring together a group of people with high qualifications and extensive experience, but it is more difficult to make this group get along, work efficiently and be successful. Often the reason lies in poor relations between employees.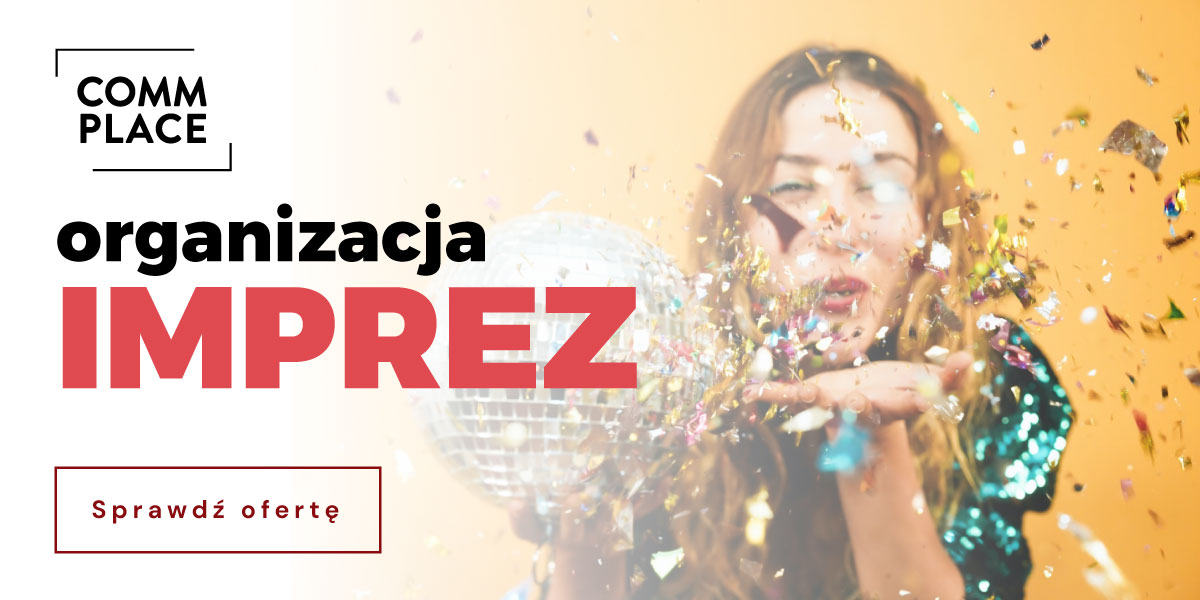 Conflicts sometimes arise in a team of employees. And while a strong group can deal with them quickly, a poorly integrated one can have a big problem with it. Poor relations in the team, and thus an unpleasant atmosphere in the workplace, make employees less motivated to act, they do not give 100% of themselves, and as a consequence, the company does not achieve maximum profits and does not achieve spectacular successes. The solution is integration. The pace and effectiveness of the team's work largely depends on it. How to ensure integration? And why is an integration trip a good solution?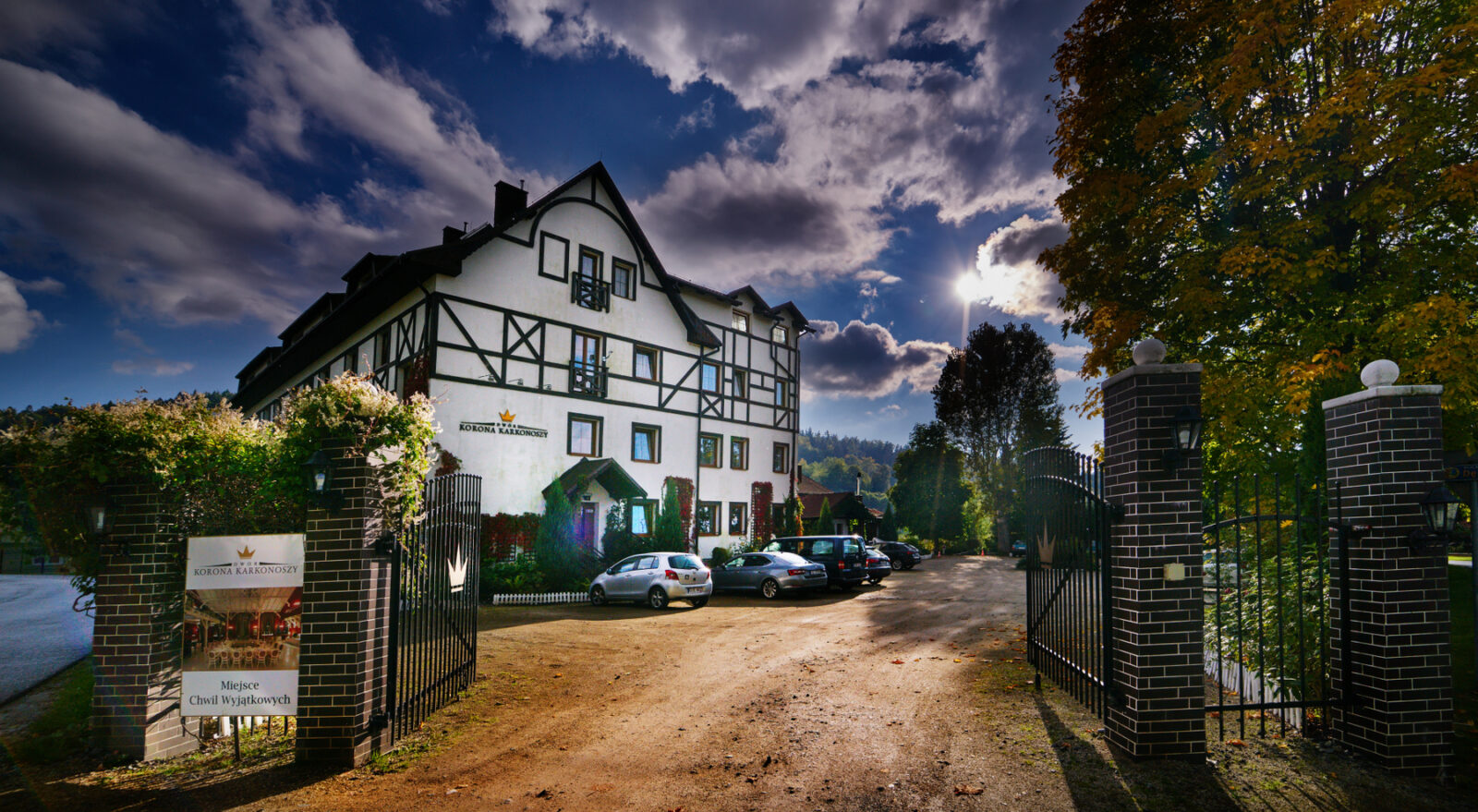 Integration is the key to success
It is worth investing in integration! Integration strengthens ties, relaxes the atmosphere, and also builds trust between employees. This, in turn, translates into the quality of their work on a daily basis. Integration is an important stage in creating a strong, well-functioning team. A good team can do more.
Thanks to cooperation, he can achieve what is difficult to do alone. He quickly solves problems and easily overcomes all obstacles. It can use the potential, knowledge and experience of all its members who freely exchange ideas and proposals. A well-coordinated team efficiently implements the set goals and is successful. Conflicts rarely arise in a well-integrated group, and when they do arise, they are quickly resolved. Thanks to this, the atmosphere at work is friendly and relaxed, which is conducive to creativity and motivating.
Advantages of integration
Integration should be an element employer branding. A good atmosphere in a team and comfortable working conditions may increase the employer's attractiveness on the labor market, which increases the chances of acquiring outstanding employees.
Integration can take many forms. One of the most popular are integration trips. Let's see why?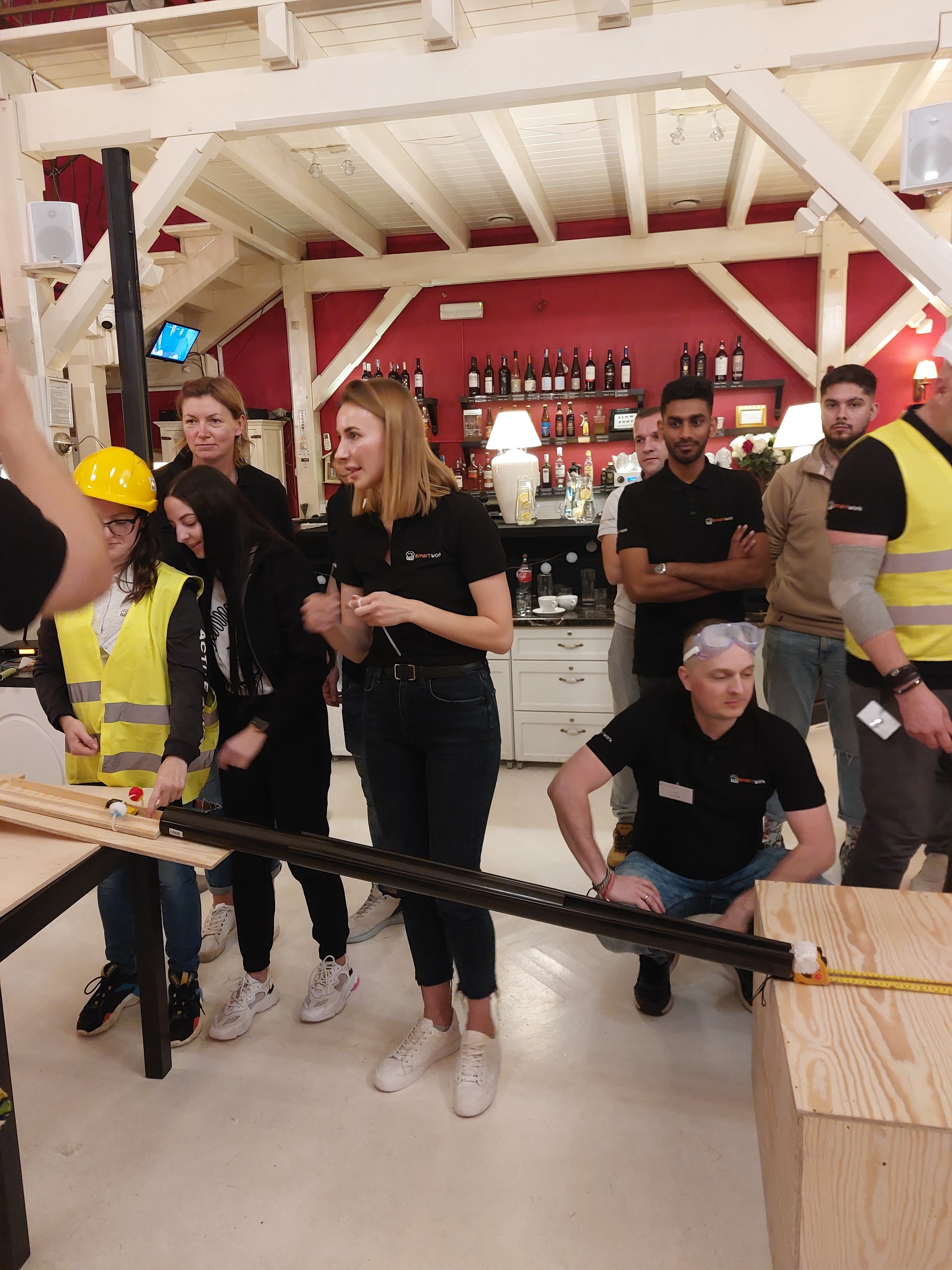 Integration trips - how to choose the best offer?
In a large company, the organization of an integration trip or a company meeting can be entrusted to an employee of the HR department or an assistant. However, not everyone has such opportunities. In addition, many bosses like to know exactly what they are delegating and to whom. Therefore, below we present some tips on what to follow when choosing the best offer for an integration trip.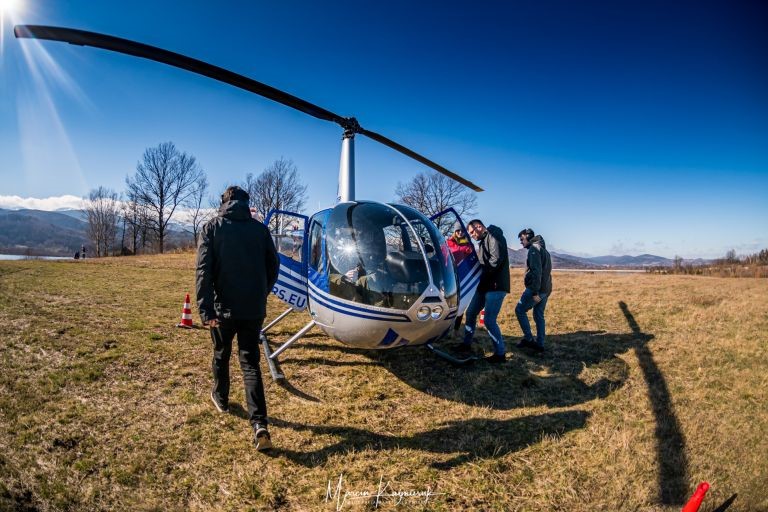 Firstly, the credibility and experience of the organizer. This is the key to success. If we really care about the quality of our company event, let's not risk working with amateurs. Perhaps they will actually be able to organize and conduct a company event in an interesting way. However, in the case of mistakes, it is not the image of the organizer, but the image of the company and the boss who allowed it that can be damaged.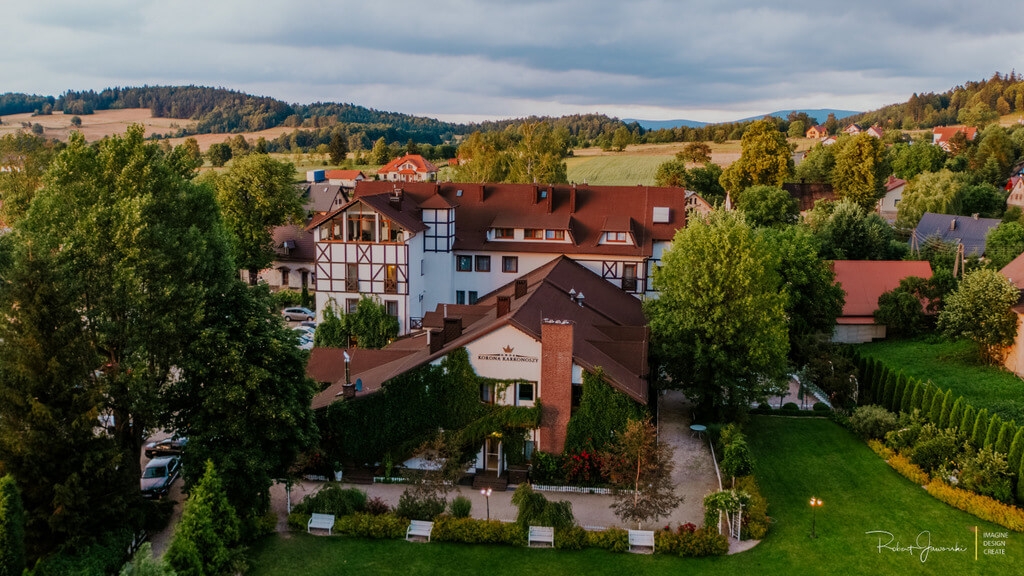 Secondly, let's choose these event agencieswhich have their own facilities and event center. Then we shorten the access path and the number of possible subcontractors. It will be easier for us to talk to one person, i.e. a specific event manager, than to many people responsible for individual elements. Let's also pay attention to whether we will have the organizer at our disposal throughout the duration of our event. Such an experienced employee should know the facility well and help us in various situations.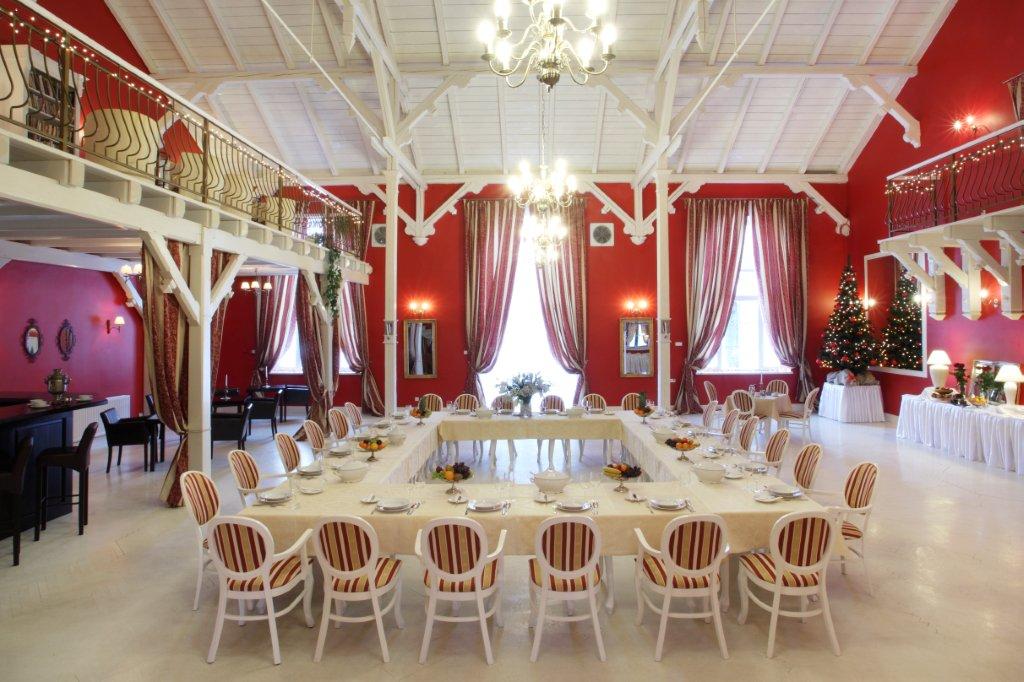 Thirdly, integration trips should provide participants with additional attractions. Let's pay attention to what individual company trip organizers offer us. Is the offer interesting enough for employees to be actually satisfied? Or have we only been offered clichéd "attractions" that have been redone hundreds of times and are unlikely to meet the expectations of our group?
And one more of the most important elements, i.e. the choice of a place for integration trips. How to choose a place for an integration event? This question is asked by every event organizer. It is obvious that a trip to the mountains or to the seaside will itself look like a mini holiday and everyone will be happy with it. An attractive place for a company event is half the battle!
Integration in the mountains
Integration is a time to establish friendly relations and strengthen bonds. To bring the best results, it should take place in a relaxed, casual atmosphere. It is worth organizing an integration meeting on neutral ground. Why? Because company walls are associated with work and everyday professional duties. It can be difficult for employees to step out of their corporate roles and switch to a slightly more private "mode". The team will not fully relax and therefore the integration will not be as effective as it could be. An integration trip to a quiet place is definitely a better solution.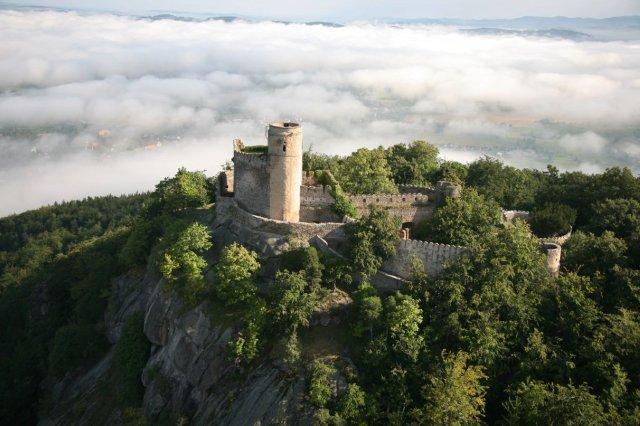 Integration trip - why is it profitable?
Why is it worth organizing integration trips?
Employees have a chance to get to know each other better, exchange experiences, share their passions and talk on free topics not related to work. They can get to know each other from a private side and thus build mutual trust and improve internal communication. Integration away from home is a way to improve the functioning of the team on a daily basis.
Integration trips these are not only benefits for the employer (a well-functioning team = better results, greater profits and success on the market), but also for the employees themselves. A trip to a unique place will generate lots of great memories. Interesting attractions will provide great fun and relax the atmosphere. This will make everyday work in the company more enjoyable.
An integration trip is a way to de-stress. Man does not live by work alone! Intensive work without breaks for regeneration does not bring maximum results. The employer should provide employees with a moment of rest, respite from everyday professional duties. Cyclical integration trips are motivating.
Integration in the form of trips is a chance to integrate the newly formed team. New employees may have a problem with adjusting to the company. An integration trip is a way to break the ice, get to know colleagues better and relieve stress that accompanies employees when changing jobs.
Integration trips as an element of employer branding, they can improve the employer's image. A company that cares about its employees is perceived as desirable on the labor market. Cyclical integration trips are also a great way to improve employer-employee relations. Friendly ties with the boss and a good atmosphere in the company usually translate into increased and decreased employee involvement in the development of the company employee rotation.
An integration trip can bring many benefits. The key is to organize it properly. How to plan such an event?
Are you looking for the perfect place for an integration trip?
We have carried out 1,100 events. Call us!
Where for an integration trip?
Integration trips are not obligatory. The employer should make the event attractive to encourage the team to participate. Well-thought-out organization and good logistics are key.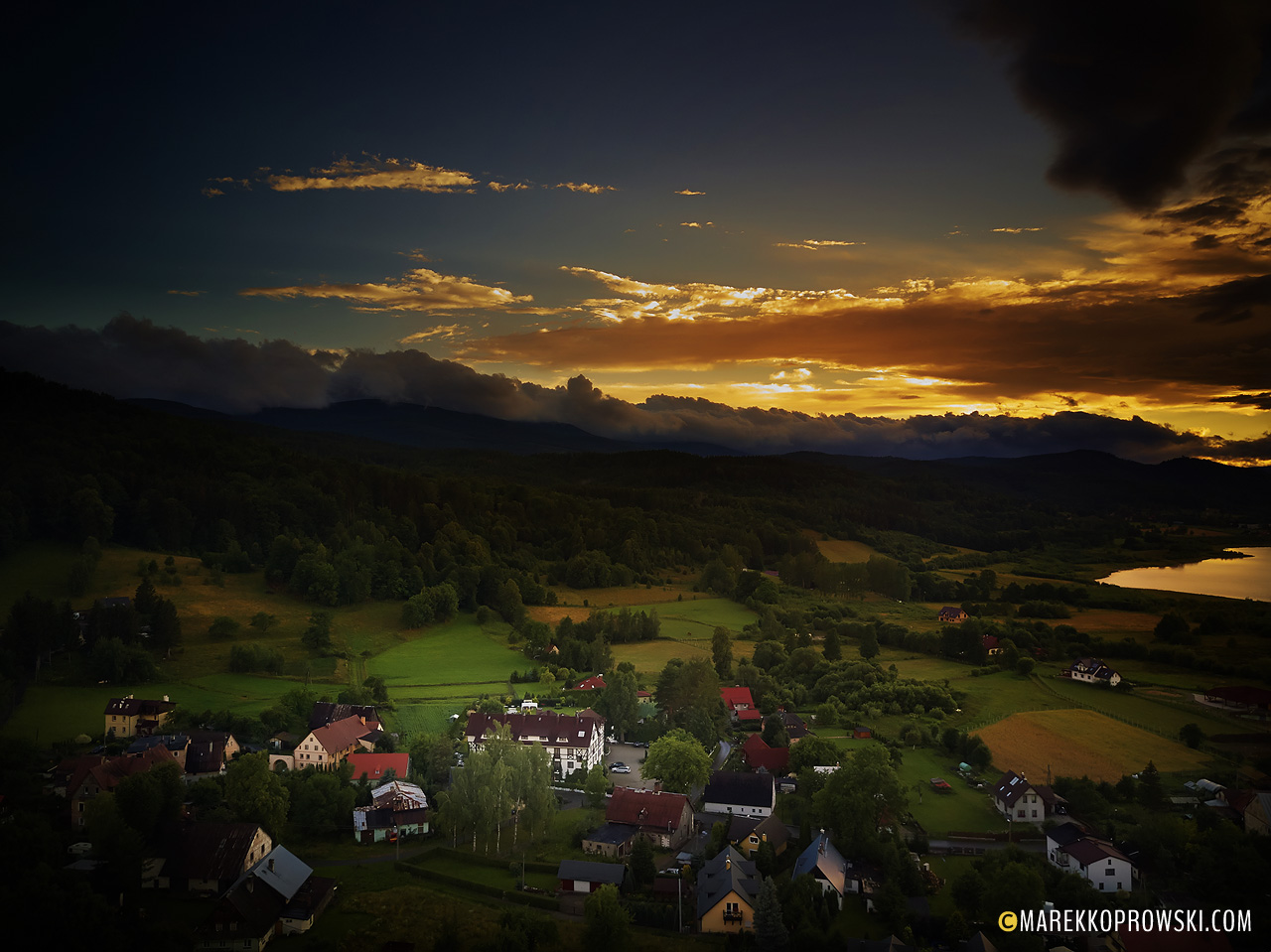 Planning a trip should begin with the definition of the overall goal of integration. The goal may be to strengthen the team, relax the atmosphere, introduce new employees (departure as an element employee onboarding), or motivating the team to work more efficiently. It is also worth considering the budget at this point. Setting a goal and budget will make it easier to choose a location, attractions, etc. So where is it worth going on an integration trip? It is best to bet on an interesting place, an attractive location and an interesting object. Hotel for a business trip should stand out with something so that employees do not merge into one different integration events. The best will be a boutique hotel, arranged in an intriguing, individual style.
After defining the goal and budget, you can proceed to planning the details of the trip. For starters, the place. Where for an integration trip? Preferably somewhere away from the hustle and bustle of the city, in the bosom of nature, in a beautiful, picturesque area. In such a place it is easier to build friendly relations. The proximity of nature is conducive to relaxation and calms down. A good idea is to rent cottages or the entire guest house. What to pay attention to when choosing a resort for an integration trip?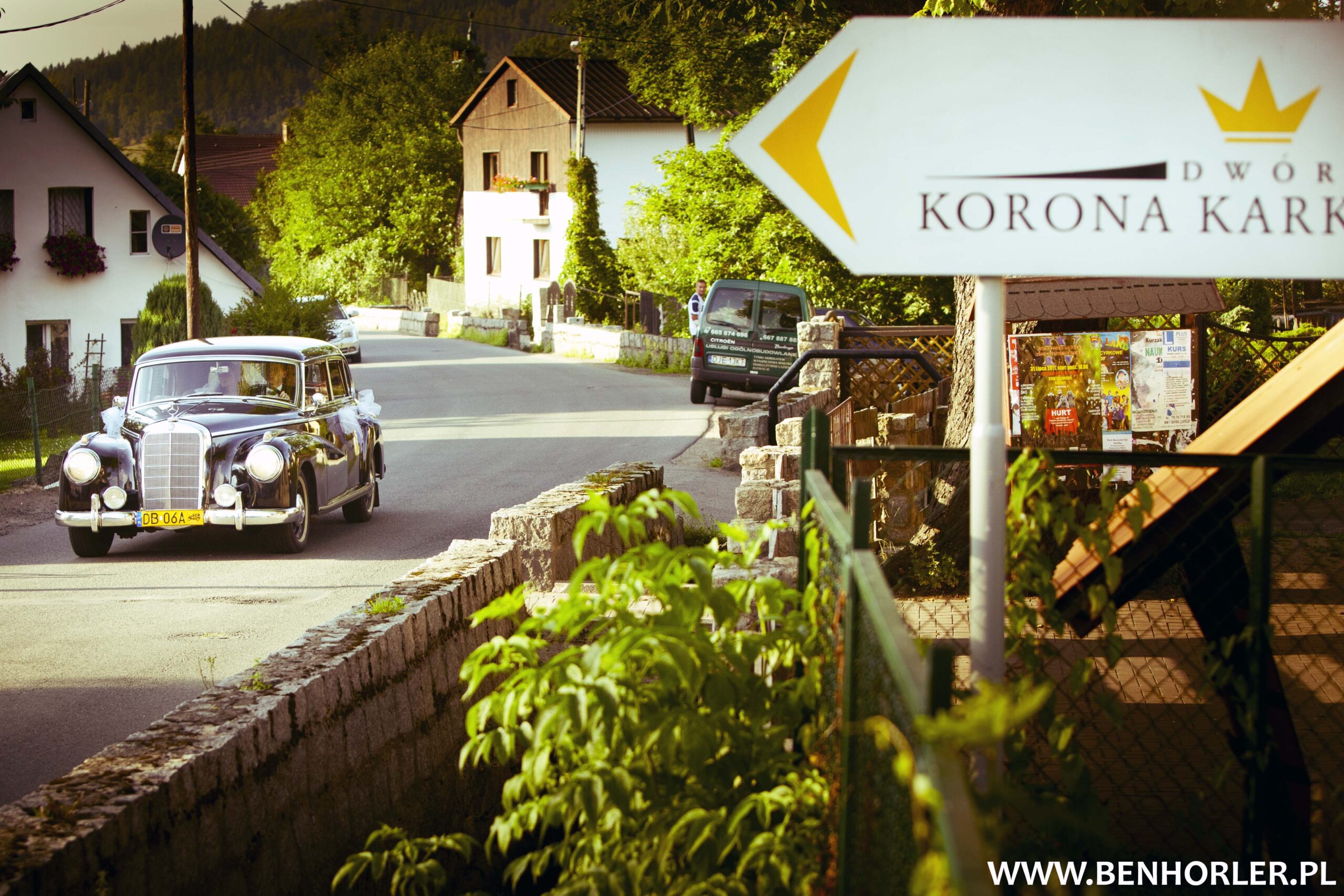 Integration trip - which hotel to choose?
Quiet neighborhood is one of the most important determinants of a good place for an integration trip. However, that's not all. First of all, the hotel should have an appropriate number of comfortable, well-equipped rooms where employees can rest after days full of impressions.
The second important issue is the availability of catering facilities. Workers must be provided with full board. The employer should also arrange transport to the hotel. It is a good idea to hire a coach that will take the whole team to the place. If employees are responsible for getting to the holiday accommodation, they should be provided with access to a car park where they can leave their private cars.
Of great importance in the matter of which hotel to choose for an integration trip are attractions - both local and those in the hotel. What games and integration games will diversify the integration trip?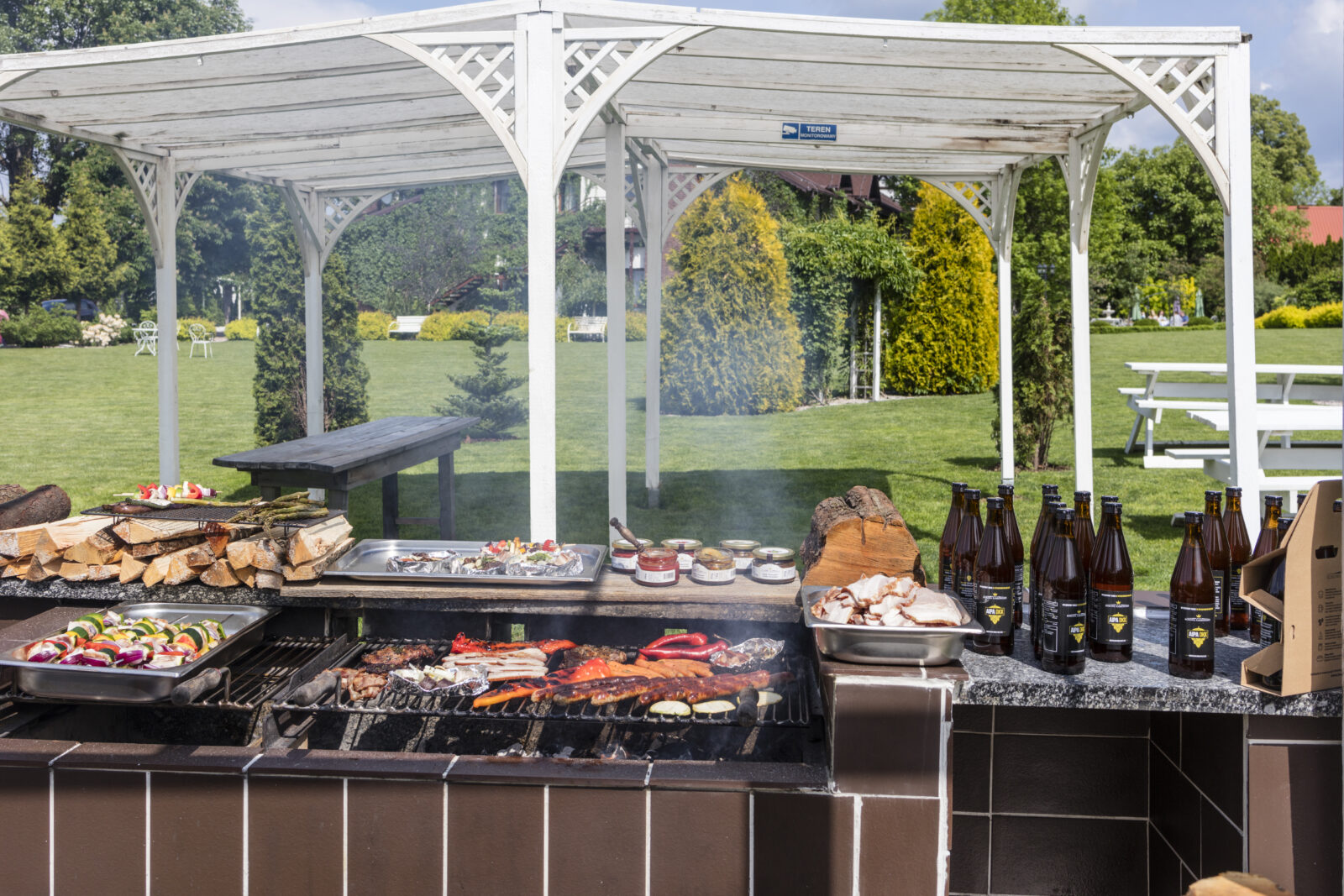 Hotel for an integration trip - attractions
Good fun should rule on an integration trip. Properly selected attractions are an inseparable element of such an event. Integration games will make it easier for employees to build friendly relations, equip them with valuable skills (for example, the ability to cooperate or communicate effectively), as well as provide them with great fun and good memories.
The popular games include:
scenario games - for example very popular crime puzzles,
movement games - for example, company Olympic Games consisting of sports team competitions, a football tournament,
simple word games – such as puns or truth or dare.
A place of integration
In the hotel for an integration trip, you can organize inspiring workshops (e.g. cooking), a dance course or a show of illusionists or another, equally interesting show. It is also worth taking advantage of local attractions - go on a guided walking tour through the picturesque surroundings, visit the most popular monuments in the region, organize a canoeing trip or an unforgettable helicopter flight.
It should be the culmination of an eventful day integration Party. Traditional party, barbecue, bonfire or picnic - there are many possibilities. An interesting option is to organize a themed party.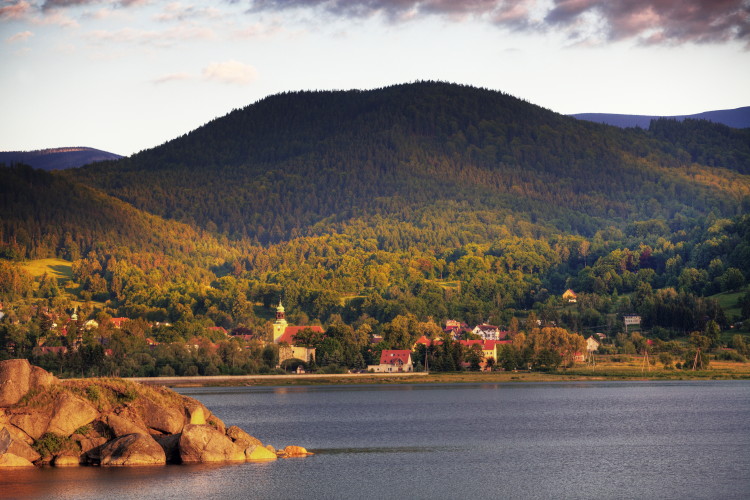 Integration events for companies - types and forms
Companies that want to grow take the importance of job continuity and employee integration seriously. In order to retain the best professionals and strengthen their loyalty to the company, it is necessary to build a good atmosphere at work and strengthen interpersonal ties. One of the most effective methods is organization integration events for companies.
Employee integration can take many different forms. Starting from developing daily rituals and creating a specific organizational culture, through the organization of integration trips, galas and company anniversaries, to very official industry events.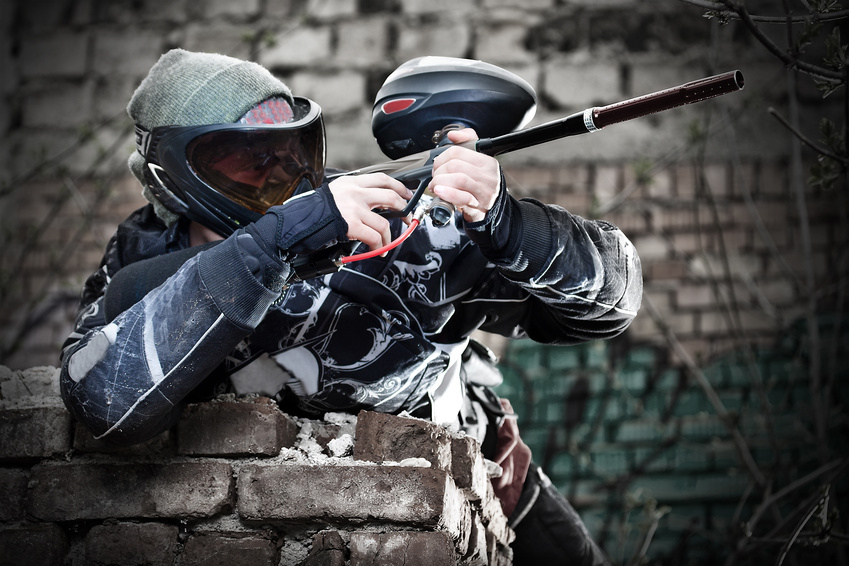 Integration events for companies most liked by employees are various types of integration meetings, company campfires and joint trips. Dance parties and team games are also very popular. Including various types of competition, for example company Olympics. They have the common advantage that they take place in a relaxed atmosphere and give a lot of space for getting to know each other better, relaxing and having fun. Integration events for companies are also an opportunity to show the better, human side of the employer and boss. For employees, in turn, it is a great way to express their own expression and show their interesting talents, skills and passion.
Theme party is a recipe for great fun! A party with a theme will take employees to a unique world, and thanks to this, it will perfectly de-stress them, relax the atmosphere and facilitate the creation of friendly relations. Integration events with a theme these are unique events, one of a kind. Employees will undoubtedly remember such a party for a long time.
The perfect motives for a party on an integration trip are:
Hawaii - an exotic style party with a wealth of colorful tropical flowers and traditional hula dance,
Wild West - an event with cowboy hats and Indian headdresses,
1980s - colorful madness in the disco rhythm,
Hollywood - a sumptuous event with a red carpet, flashes and elegant creations,
Las Vegas – casino party.
Each element of the integration event should match the main theme - starting with decorations, costumes and menu, ending with music and integration games and activities.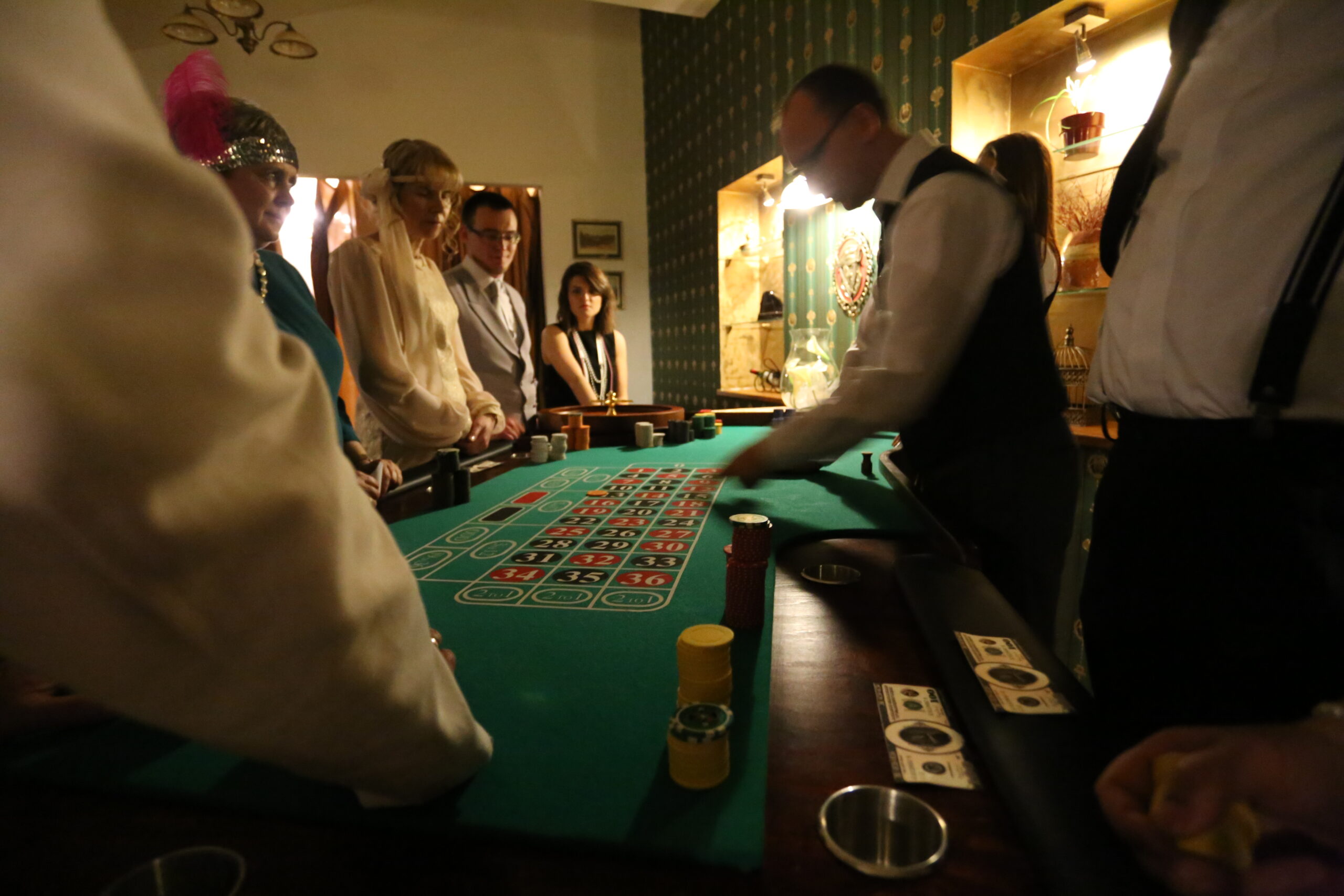 Camping as an interesting way to organize an integration trip
Hotels dominate the place of accommodation during integration trips. They are very convenient centers. There is a possibility of a comfortable rest after an eventful day and renting the entire center for an integration group.
However, in the case of a young team, it is worth betting on unusual solutions. In this way, it is possible to integrate the group even more closely. Thanks to the original places to stay, new ideas for spending time together with friends from work may also appear.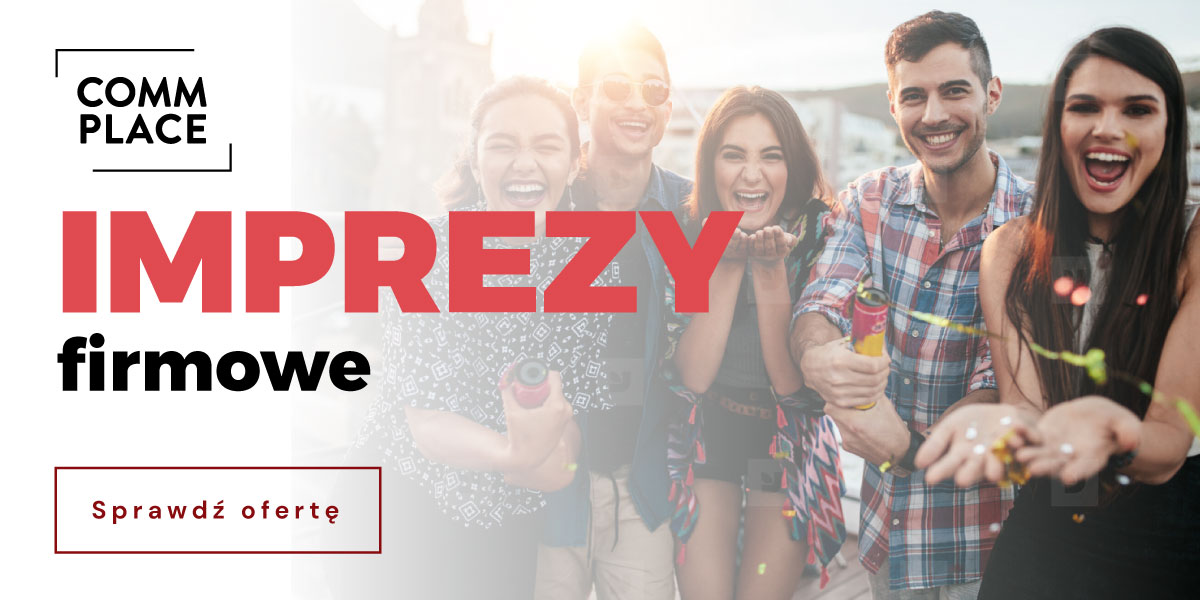 One of the ideas we propose is camping. This form of integration trip will be perfect for those groups where mainly young people work. In this way, you can actively organize the time of the whole group. But what attractions can appear on a similar trip?
Attractions of an integration trip – survival!
Survival courses are becoming more and more popular. They are usually organized by people who have dealt with the military. In this way, the guide or course instructor is able to convey some really interesting knowledge.
Does anyone on the team know how to start a fire if no one has a lighter? Or maybe they are eager to learn how to climb trees or determine their location in unfamiliar terrain?
Such skills can be useful if someone gets lost in the forest or goes on a mountain hike. Then it is easy to lose your way or stay after dark in a place that is not friendly. Certainly the whole team will appreciate a similar attraction.
Such a course is a great way to actively spend time together and learn new skills. However, it is worth booking a place well in advance. In the case of good sites, the deadlines may be distant.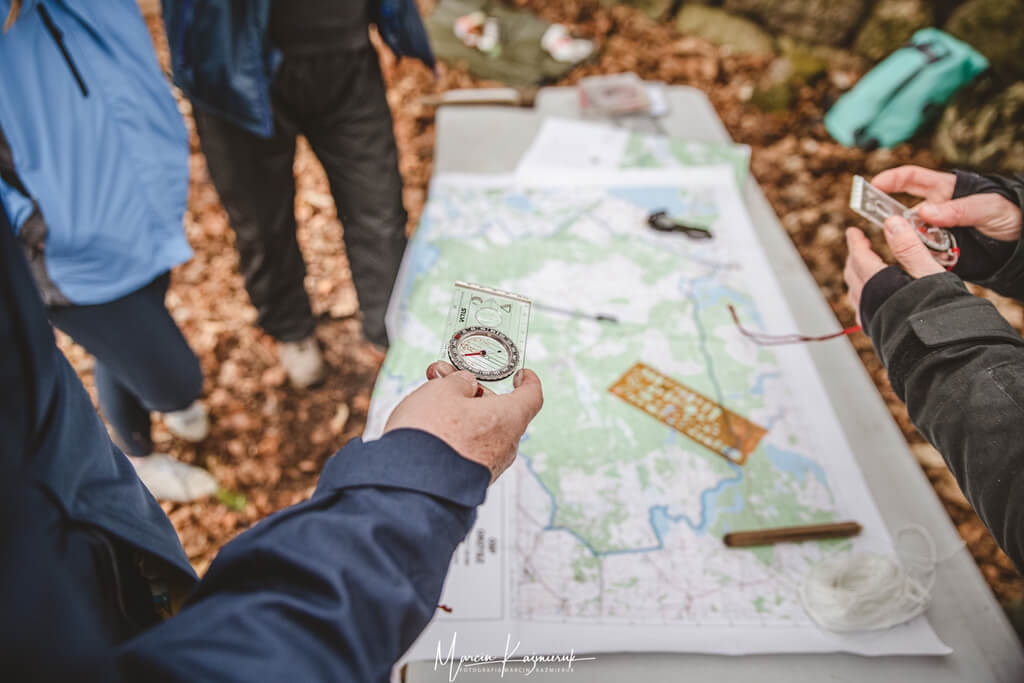 Evening campfire by the tents
Good food, wood and sticks for stuffing other dishes. Nothing more is needed to have a good time. If there are musically gifted people in the group, this can be taken advantage of. They will surely willingly sing and play songs that fit the situation.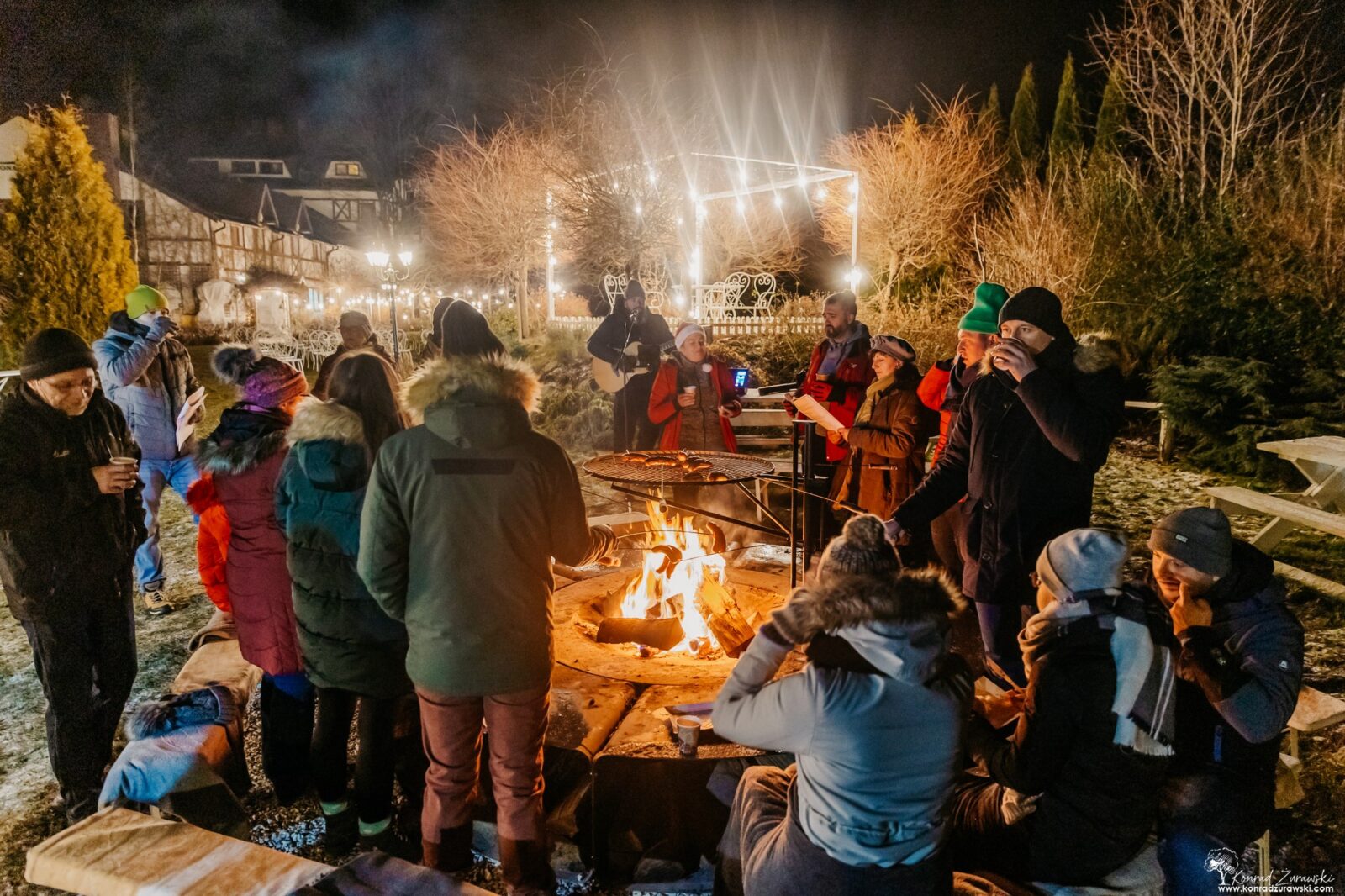 Just sleeping in tents can be a great experience for people who have so far only used the offers of hotels and guesthouses. However, in addition, you can take advantage of the best attraction that campgrounds have to offer. common integration bonfire.
A trip to the mountains
A campsite located in mountainous areas is an opportunity to spend time together actively. In the evenings you can enjoy meals from the fire, and during the day you can hike in the mountains and discover new trails and attractions.
Communing with nature and spending time actively is a great way to break away from everyday duties. It will work especially well for teams working on computers on a daily basis. Who knows? Maybe in some of them it will inspire enthusiasm for more frequent wanderings?
Mountain integration
When organizing a similar trip, it is worth taking into account the condition of the whole group. If among the participants there are people who have less strength, it is worth choosing an easier route. Those who are in better shape will also appreciate the opportunity to watch the views in peace. A gentle route, tailored to the capabilities of each participant also means the possibility of conducting conversations. If everyone is busy catching their breath and climbing, it's hard to talk about team integration.
Due to the desire to integrate the group, try to choose easier approaches. On the other hand, if you know that your team is in great shape, you can easily suggest a more difficult route for them. However, you should always have a contingency plan in place. In case a part of the group decides that it is not properly prepared for it.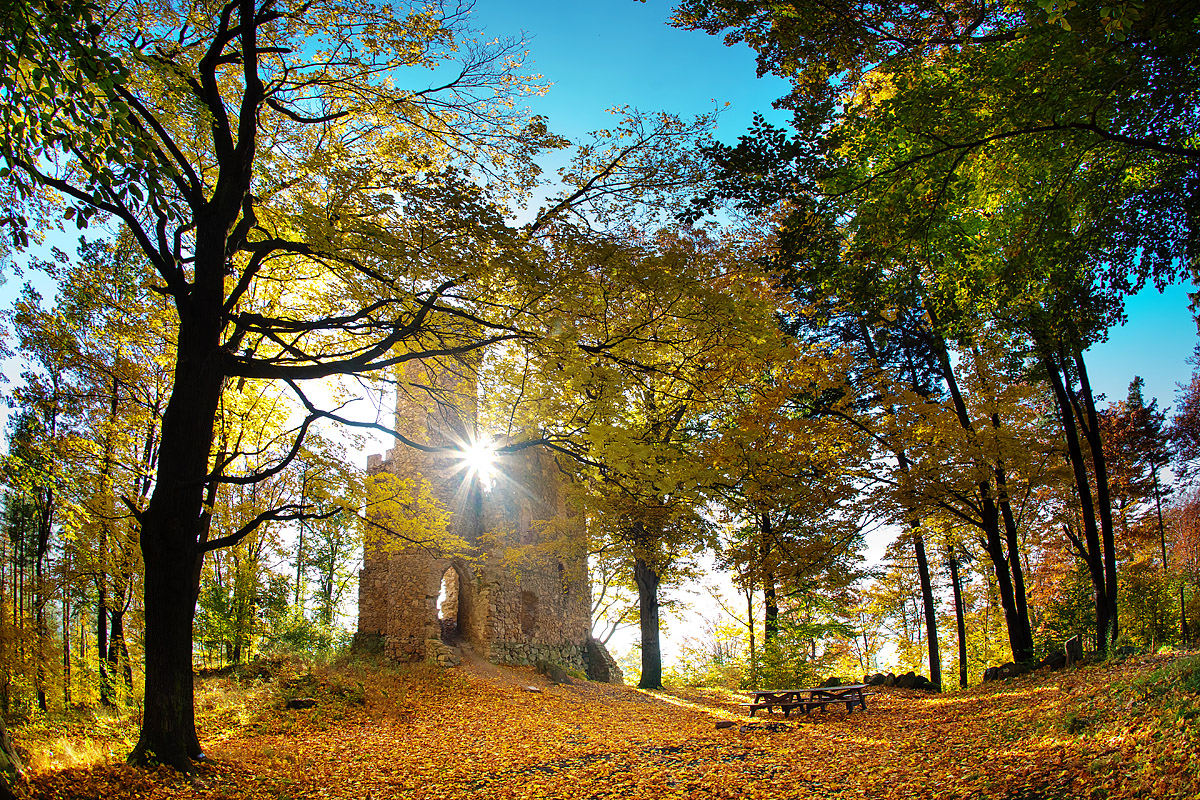 Is it easy to organize integration trips?
When we are faced with an unfamiliar task or something we do for the first time, we always ask ourselves one basic question. What is it all about? How to go about the given order? In our case - how to go about organizing a business trip?
To get started, ask yourself a few simple questions. Who exactly is this integration trip for? How many participants will there be and what will they expect? And also how long can we go for and of course where to organize an integration trip?

These and other similar questions after writing - and finding answers to them! – they will already give us clues as to how to go about it organization of corporate events step by step. This will be the starting point for setting a certain framework for our integration trip. Don't forget to set a budget as well. The amount at our disposal may turn out to be crucial. Simply, if the budget is too small, one by one you will have to give up attractions, perhaps also an interesting location or appropriate catering. But does organizing a company trip still make sense in this case? This is something to consider. An integration trip that is too modest and "poorly" tailored can put us in a bad light as an employer.
In the opposite situation, when the budget for a company event allows us to go a little crazy, we can use the services of an experienced event agency. Such an external organizer will basically prepare an integration trip for us in its entirety, along with original attractions and surprises for the participants.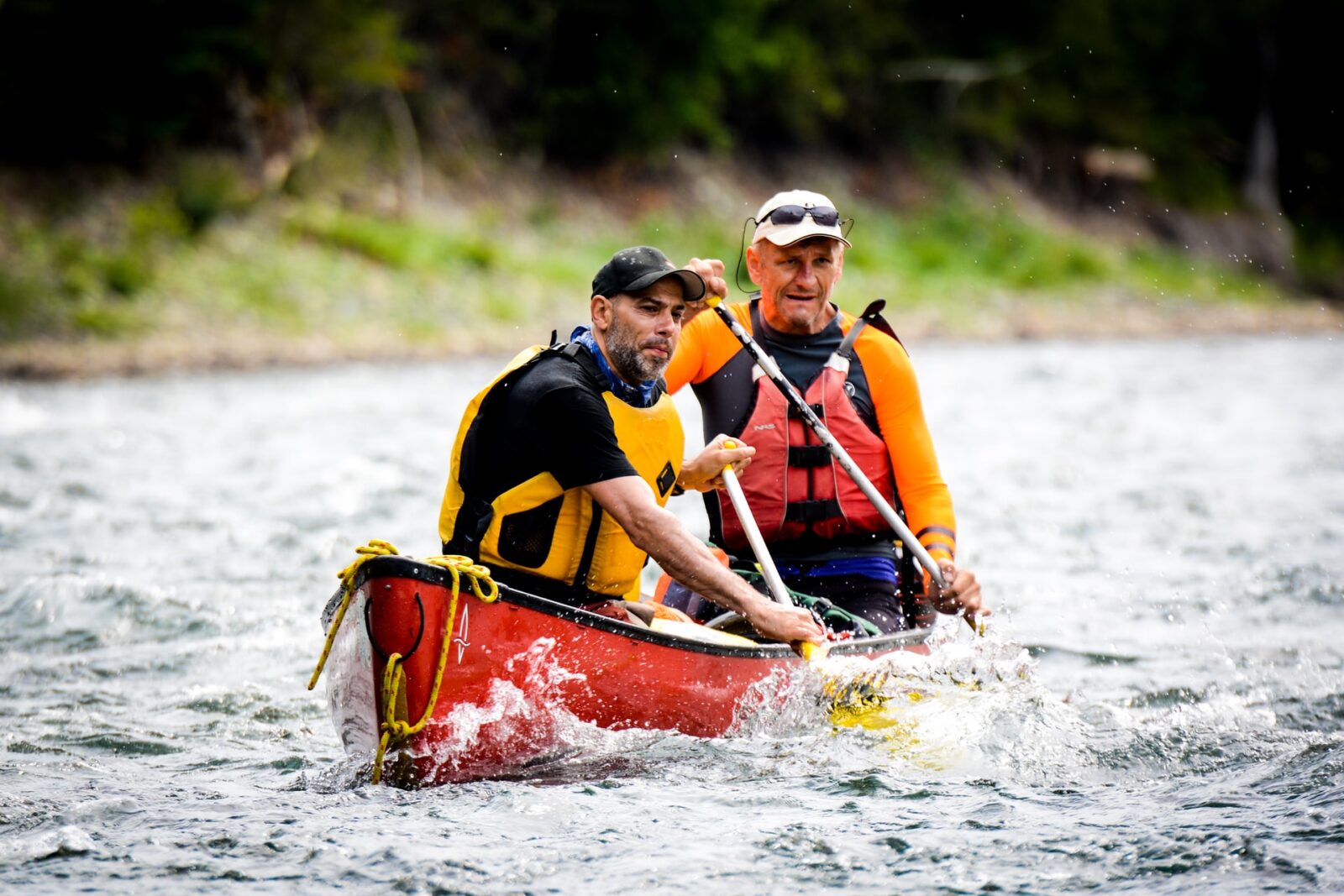 Specialists in the field of organizing integration trips
Organizing an integration trip requires a lot of patience. Not only the number of documents needed for signature is constantly growing. On the way of people who organize such a trip, new problems arise that need to be solved.
If you are already organizing another integration trip in your company, you certainly know about it. As well as how to solve most problems. But what to do in a situation where you haven't organized a trip yet?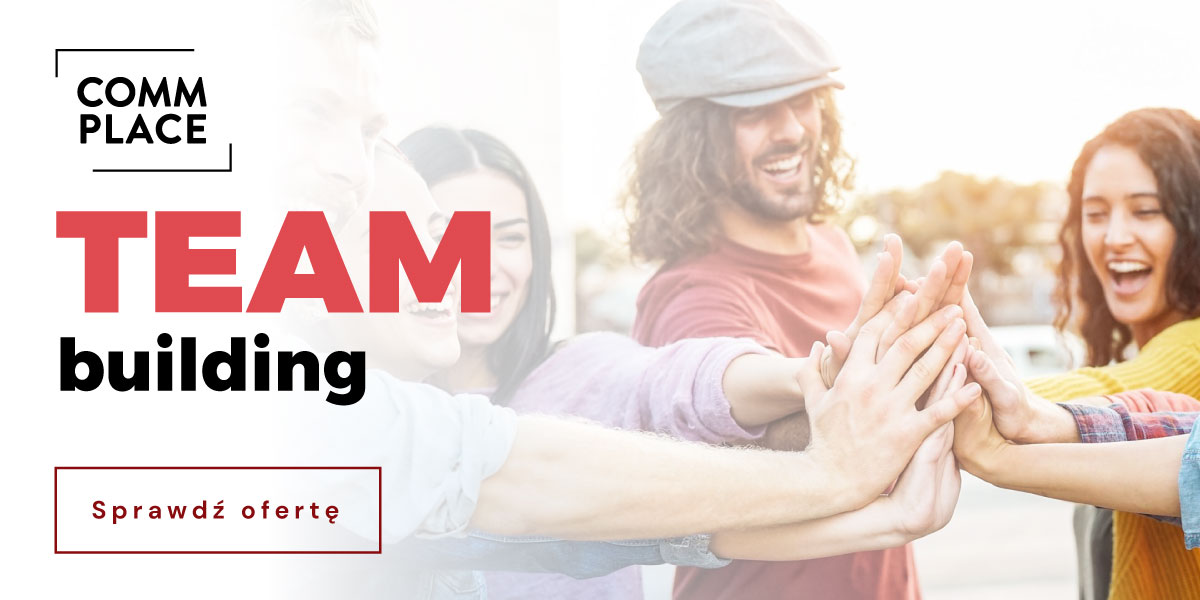 There are two options. The first one involves finding a person in your office who dealt with similar tasks in another job. Maybe someone from the HR team was a master of integration events? Maybe you don't know yet what talents are hidden in your employees?
If such a person exists and agrees to organize an integration trip, you are certainly one of the happiest employers. However, what happens if such a person is not in the company?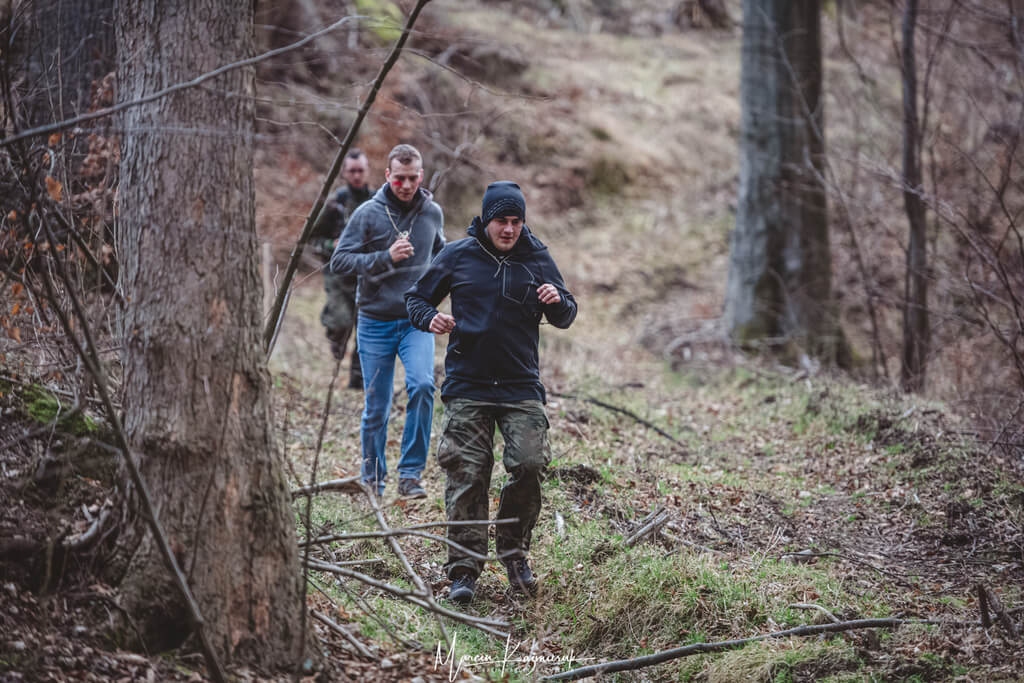 This is when specialists in organizing integration trips and other similar events appear. We have already organized many events and we know that even the best prepared organizer is not really prepared. Not for everything! That is why we offer help and full support at every stage of organizing an integration trip. Professional organizer of corporate eventsthat we are, will meet any event challenge.
Companies organizing integration trips - how to recognize the best?
It is said that advertising is the lever of commerce. The same is true in organizing events. Companies and event agencies are racing in advertising and who will be more visible on the Web. However, does it go hand in hand with the quality of the services offered? Each of us has his own shopping experience and can answer this question for himself.
So how do you recognize the best companies organizing company trips? We suggest a few simple tricks that can help us with this. First of all, let's pay attention to how long the agency has been present on the event services market. Weak companies fall out quite quickly, and brand new ones do not give any guarantee. There aren't even enough reviews for them to be reliable in any way.
Another important information that will tell us a lot about companies organizing integration trips is the number of events organized by them. Of course, a higher number shows experience, flexibility and the ability to follow the tastes and needs of customers. And perhaps even creating new trends and original solutions.
Of course, customer feedback should also be taken into account. If there are a lot of them and they are mainly positive, and the company responds appropriately to the suggestions contained in them, it means that we are dealing with professionals.
It is equally important to have your own facilities or even event centerwhere the event manager of our integration trip is also the host. He knows the facility and staff very well, as well as all local subcontractors. Such contacts are invaluable, especially in the event of a sudden change of plans or the desire to provide interesting and unobvious entertainment in the area.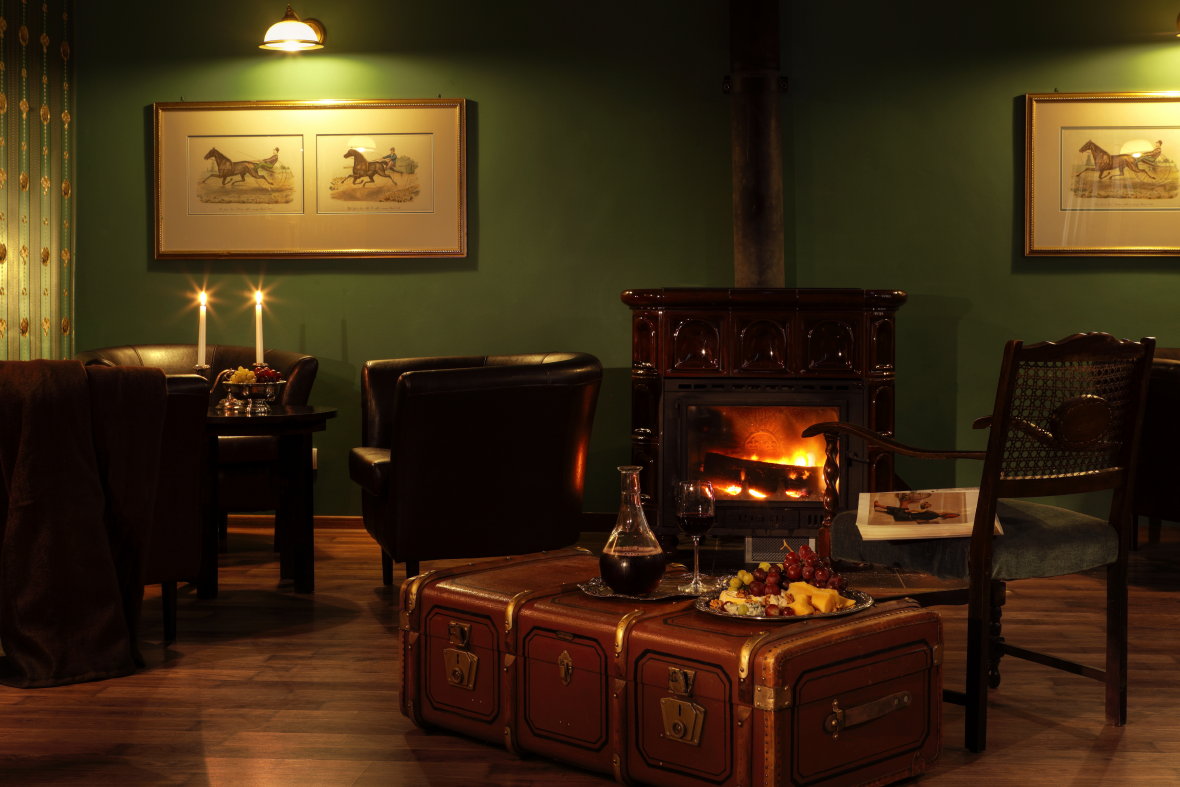 What are the benefits of employing event specialists?
The most important benefit is the ability to rest with employees. If other people who specialize in similar tasks are responsible for the integration trip, the owner of the company or the boss can focus on much more pleasant tasks. Then the integration between employees and the management goes much more smoothly and everyone feels very comfortable.
In addition, all organizational elements of the trip are buttoned up. Everything that can be scheduled is written in the calendar. There are also people who are directly responsible for contacting all subcontractors. Thanks to this, you can be sure that the hotel or other accommodation will be confirmed and paid for in advance. This way you can avoid many stressful situations.
Have you ever forgotten to take the necessary things on a trip? Imagine how stressful it can be when organizing a trip. The organizer is responsible not only for himself, but also for all participants. People who will be employed for this purpose will largely take over the most important duties. This relieves at least some of the responsibility from the supervisor's shoulders.
In short, renting event agency in order to organize an integration event, it is a very profitable investment. It enables efficient fastening of all elements and integration of superiors with employees. It also provides much more interesting attractions, because their selection is done by experienced people. By entrusting them with the organization, we can be sure that our integration trips for employees will be a good investment in the development of the entire company.
Short or long integration trips for companies?
Integration trips for companies must be planned in such a way that they are attractive to employees and allow them to relax and have fun. But at the same time, they would not interfere with the normal work of the company and would not take too much free time from employees. Most Polish companies choose the variant of a trip for two days with one overnight stay. Many organizers believe that this is the optimal solution for employees and company managers. These two days give you the opportunity to achieve the goals set by the organizer. They also allow for a short but intense rest.
company ball
These two-day team-building trips for companies usually have a similar course. The first day is arrival, intensive training, team building games and activitiesand in the evening integration of employees at a gala dinner, prom or corporate banquet. Some companies also choose a company bonfire or barbecue. Integration themed games, such as a 1920s or steam punk party, are also very popular. For the next day, attractions such as sightseeing or a joint trip to the mountains are usually planned. Although it is not a rule when it comes to integration trips, usually the attractions of the second day are less intense. They allow you to spend time in an interesting way and at the same time, as the participants say, recharge the batteries before returning to the daily routine ...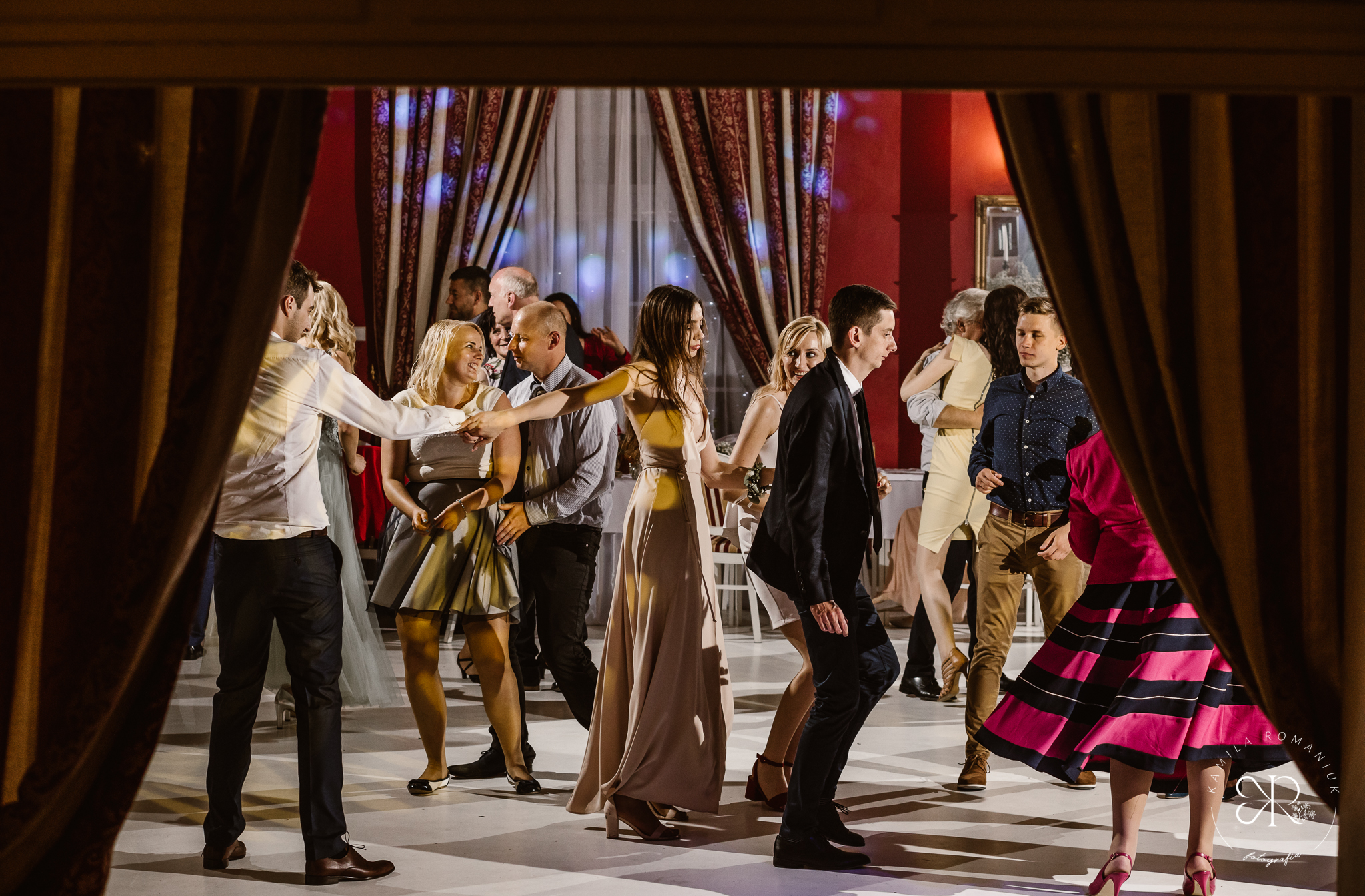 Organization of an integration trip for company employees - or only?
One of the frequent dilemmas of company heads is whether to invite people from outside to corporate integration events? If we work with someone on a daily basis or use someone's knowledge or other help, it is worth inviting such a person. This will allow for even better communication. At the same time, we will show such a co-worker that he is important to the company and to us. We will also show that we value his knowledge, experience and want to continue working with him.
Does your team need integration?
Leave it to us!
What about employees' families? A survey among the employee group may provide the answer here. However, if it is to be a company integration trip with elements of team building, then we should narrow down the group of invited participants only to members of a given team or employees of one company. The situation is quite different if we decide to organize an open family picnic under the aegis of our company. Then, of course, the more participants and their family members, the better.
On the other hand, for company banquets, jubilee galas or other company events, combined with the promotion of a product, try to invite as many famous personalities as possible, authorities in a given field and, of course, representatives of the media world.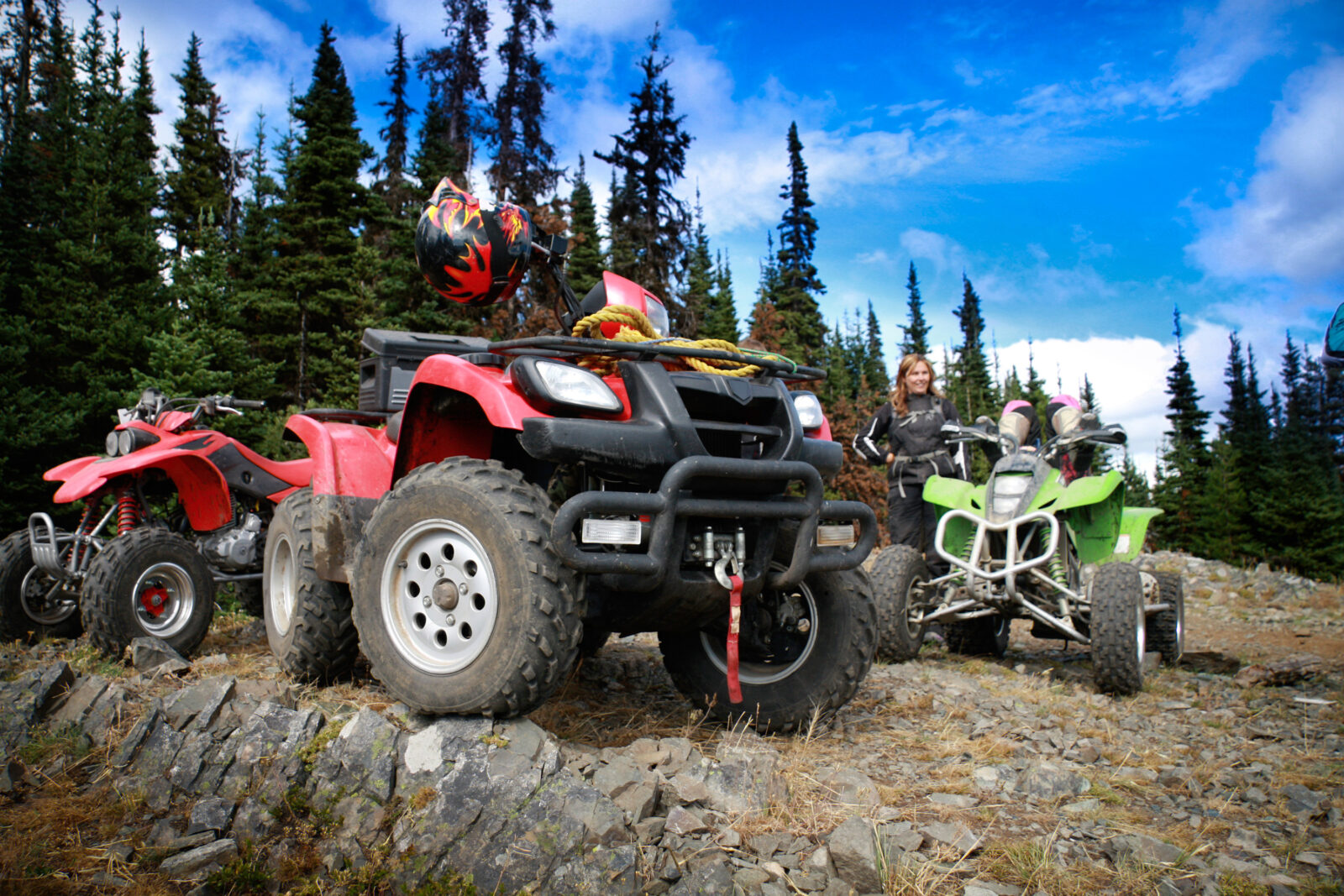 What to take for an integration trip?
Each integration trip for companies can have a different character. In addition to basic things such as personal items or a change of clothes, it is worth packing things suited to the nature of the trip in the suitcase. In the mountains, it is worth taking comfortable trekking shoes with a high upper and a non-slip sole. Appropriate footwear will provide us with comfort during hiking on mountain trails. In winter, items such as thermal clothing, warm jacket, thick fleece, hat, scarf and gloves will come in handy. In summer, it is worth taking a raincoat or a thin jacket, a baseball cap or other headgear, sunglasses, sunscreen with UV filter and mosquito spray. For a trip to the sea or lake, it is necessary to take a swimsuit. It is also worth packing comfortable sports clothes that will be useful during active attractions, as well as a party outfit suited to the nature of the party. For example, an elegant outfit for an evening gala or an appropriate costume for a theme party.
The organizer should notify employees of the nature of the event well in advance and provide them with the program of the trip. This way they will know what to bring. Especially when it comes to company trips - mountains it's not just about hiking. For the evening banquet different clothes will be needed.
A must-have for an integration trip organizer
Each organizer of an integration trip should have a certain toolkit. These are items that can be useful during integration games, trips to the mountains or organized attractions.
Please note that no medications are included in this kit. These can only be applied by people who know how to dose them. Therefore, all people who are going on an integration trip should be informed about it in advance and have all the necessary medicines with them.
What the organizer should have are, first of all, SPF creams. Especially in the case of trips organized in the summer or spring season. Then the risk of sunburn is high. To avoid this, it is worth having the right cream. In this way, you can save the skin of many a trip participant.
It's also worth having a few slices with dressings. Especially when organizing active recreation. If there are abrasions from the shoes, they should be treated immediately. Then there is less risk of spoiled humor during integration.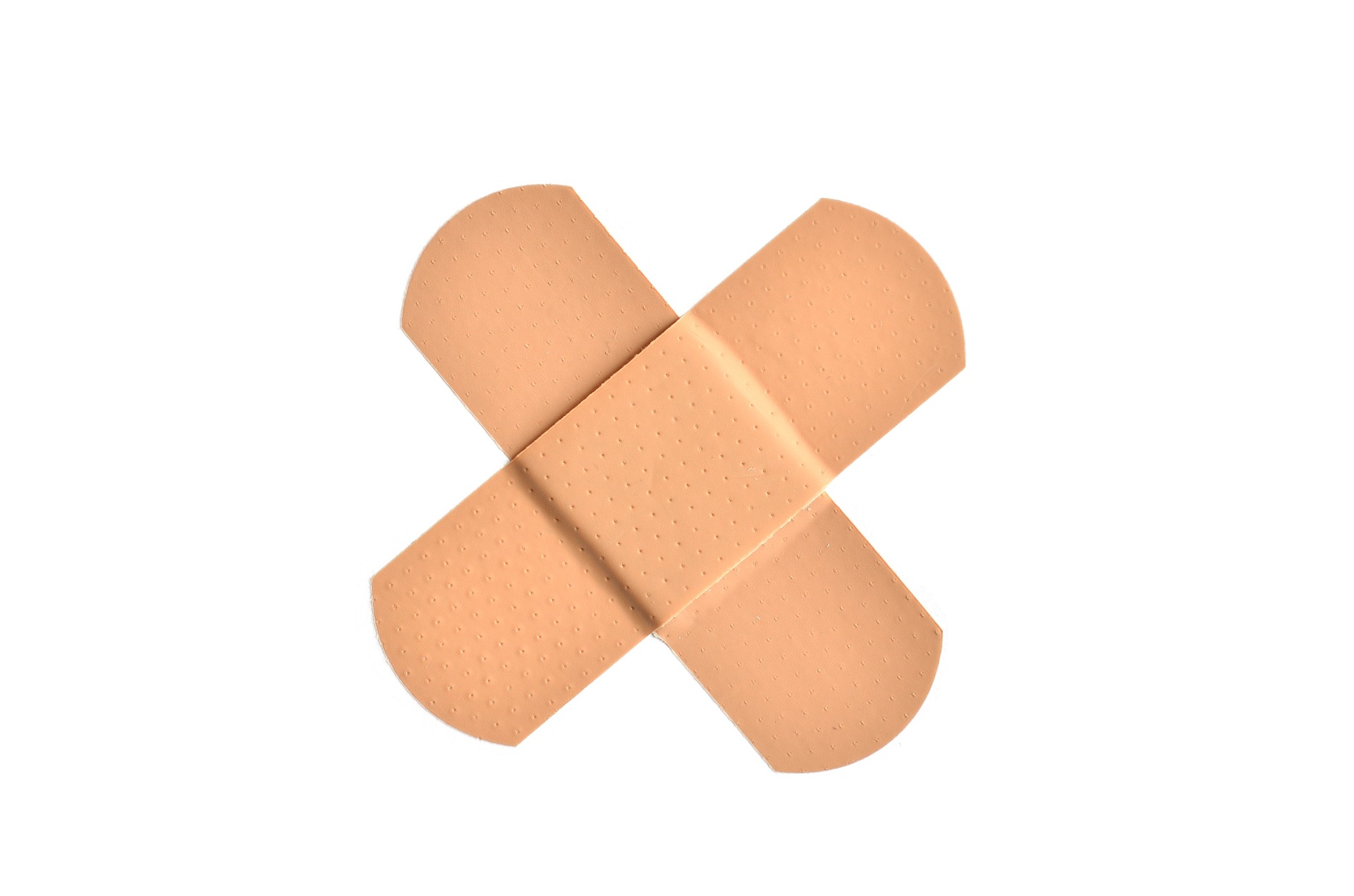 Integration trips as a form of reward
We all need to rest and rejuvenate from time to time. Such a break from work or daily duties allows us to maintain life balance. It also allows you to catch distance. It also often helps to come up with new ideas and simple solutions to even difficult issues. So if we were to organize an integration trip to a very attractive place, and have interesting attractions provided and all this as part of work, it seems like an ideal situation! Probably every employee will perceive it as a kind of bonus or even treat it as a form of reward.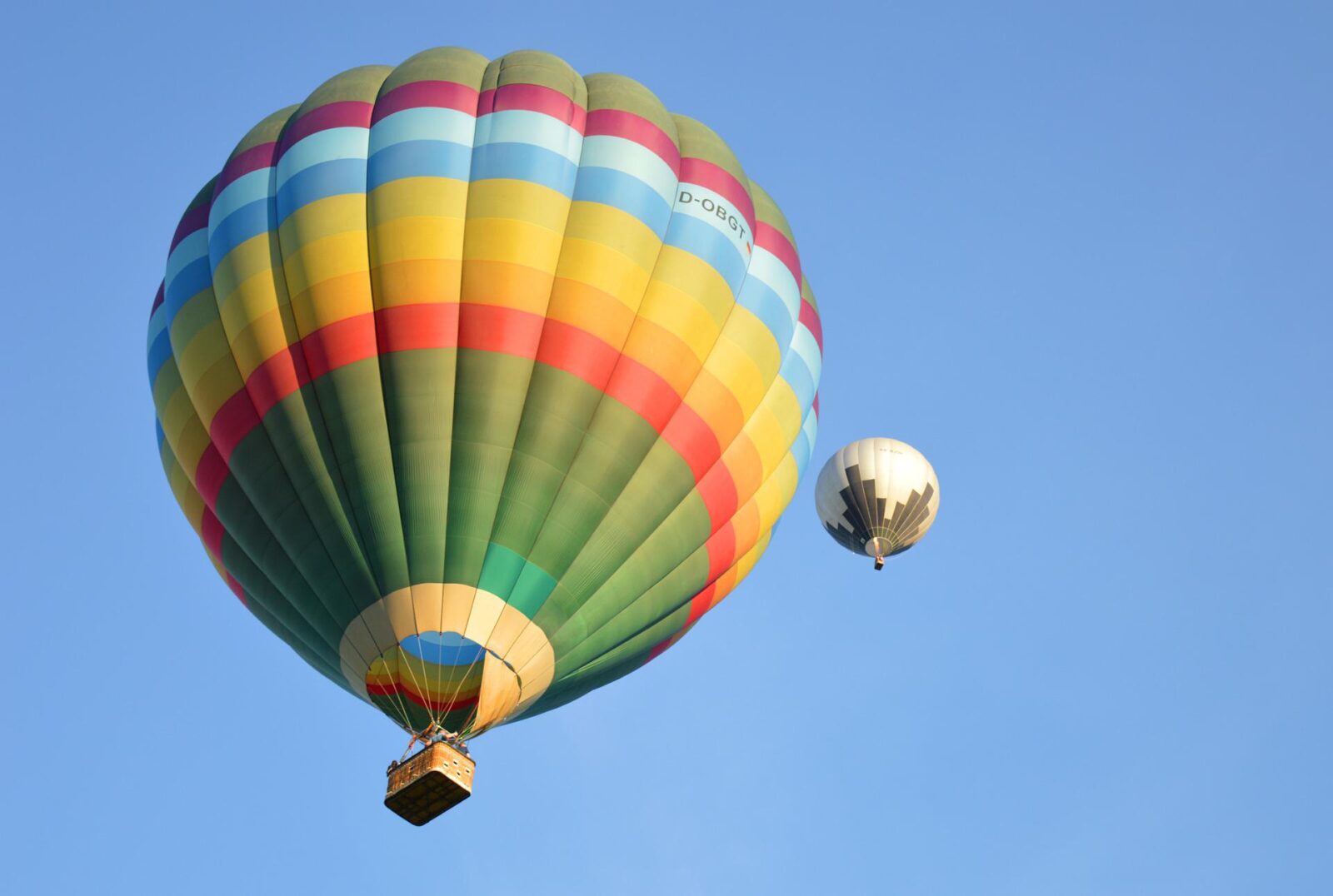 Well organized and thought out integration trips for many employees, it is also a unique opportunity to see things or places that, for various reasons, they would not visit on their own. It may sound trivial, but many of our employees sometimes need an impulse to act. Let's show them that the employer cares about them. And also that he is also ready to invest in their recreation, development or hobbies. Integration trips can also be a form of reward for outstanding employees or even the entire team after achieving the assumed goal. It will also be an incentive to take on new challenges and stay in a company that cares about its people.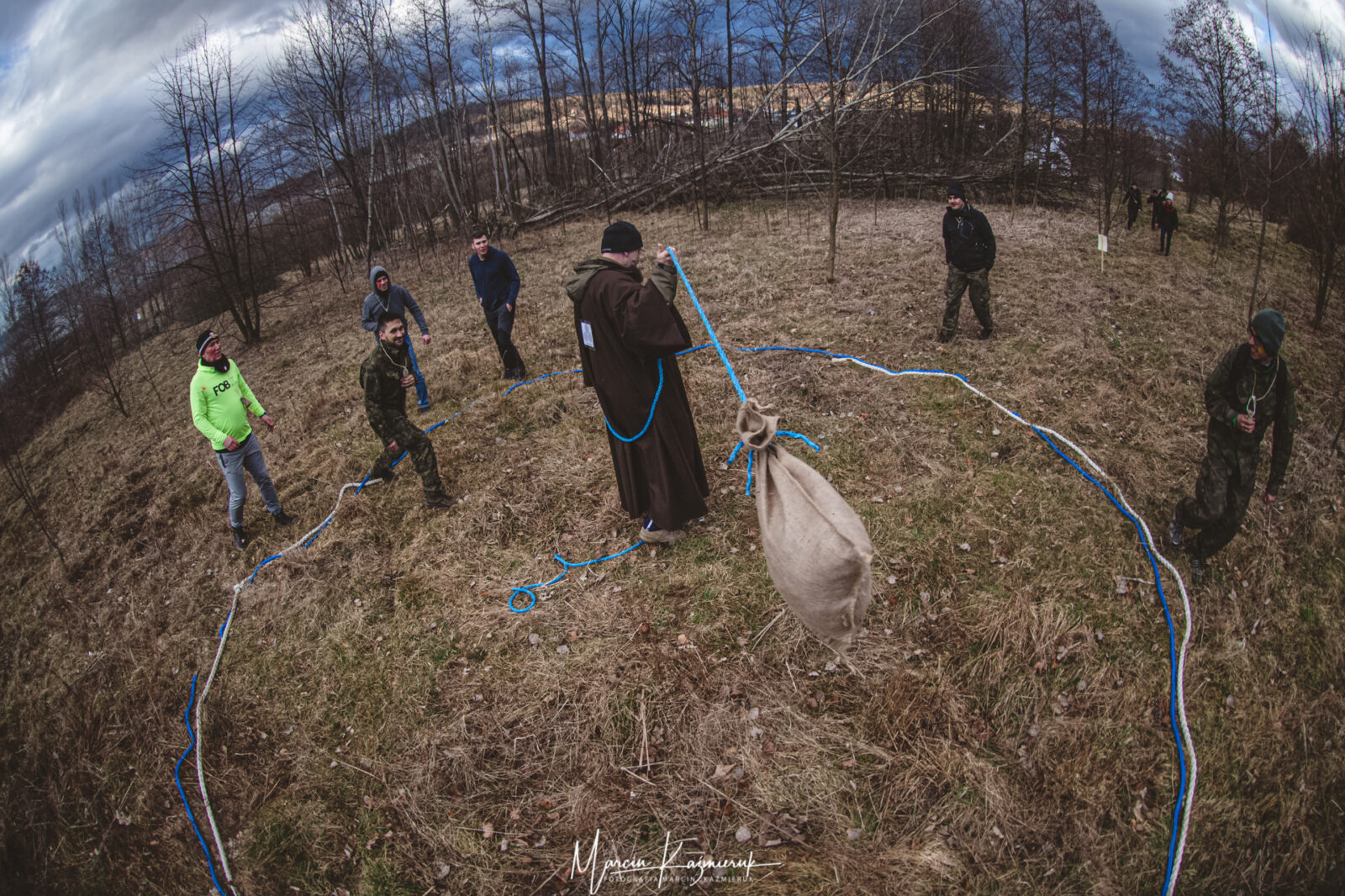 Integration trips for companies - summary
Let's briefly summarize all the information. Integration trips are a great way to build a strong team. Such events strengthen friendly ties between employees, enable better getting to know new team members, and build mutual support and trust. Thanks to them, everyday work is more pleasant and effective. The advantage is also a chance to improve employee-employer relations.
Integration trips for companies can be considered effective motivation tools. A properly organized event will effectively de-stress employees and provide them with a lot of positive energy, which will translate into an increase in motivation to act. The team will be more willing to engage in the development of the company, and thanks to this, it will have a better chance of being successful in the industry.
What's more, integration trips can be a great form of reward for employees for outstanding achievements, a lecture put in company development or productive work.
Organizing an integration trip is a real challenge. How to get it right?
First you have to determine the superior destination and budgetthat we can spend on it. This will facilitate further planning of the event.
Then we choose place of departure. The best location is the one away from the city noise, in a picturesque area. The advantage will be the availability of local attractions.
The next step is hotel selection. A recreation facility should be adapted to integration trips. The availability of catering facilities and the standard of accommodation are also of great importance.
The trip should be interesting attractions integration - local and hotel.
Finally, complete it formalities – organize transport, arrange meals and details of attractions, prepare a trip program.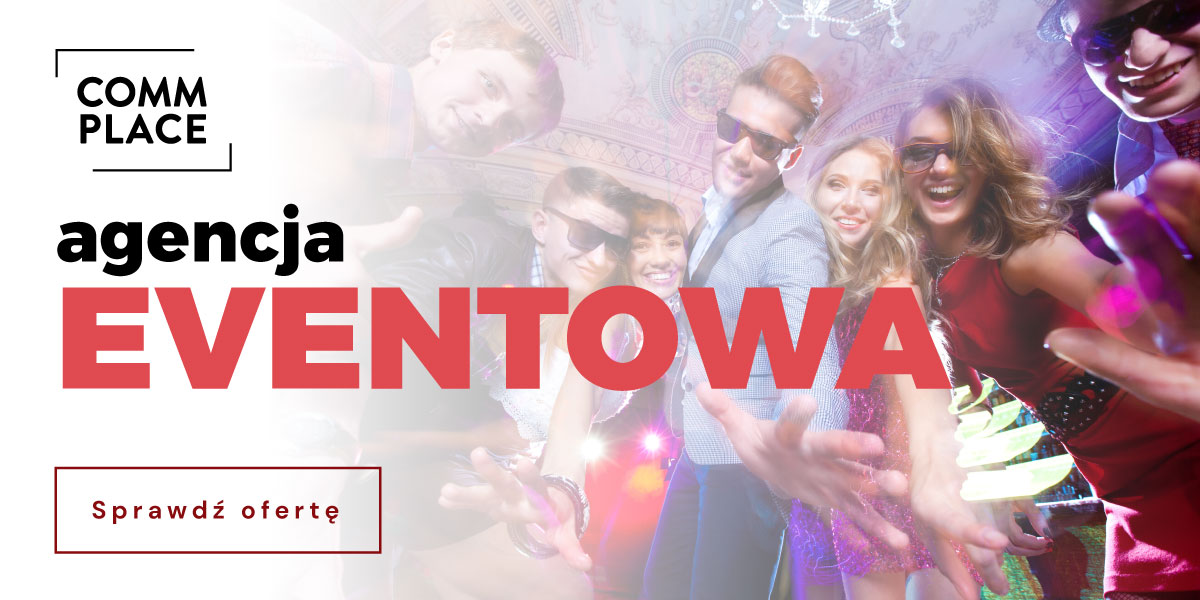 A well-organized trip will bring many benefits. Not sure if you'll do it right? Take advantage of the help of specialists who will take care of every, even the smallest element of the event.
Better organization of working time and more - the advantages of a company trip can be multiplied
Corporate trips are a perfect solution for any organization that wants to improve its efficiency and quality of work in a group. During such a trip, employees have a chance to integrate, which translates into a better atmosphere at work, as well as getting to know the strengths and weaknesses of their colleagues.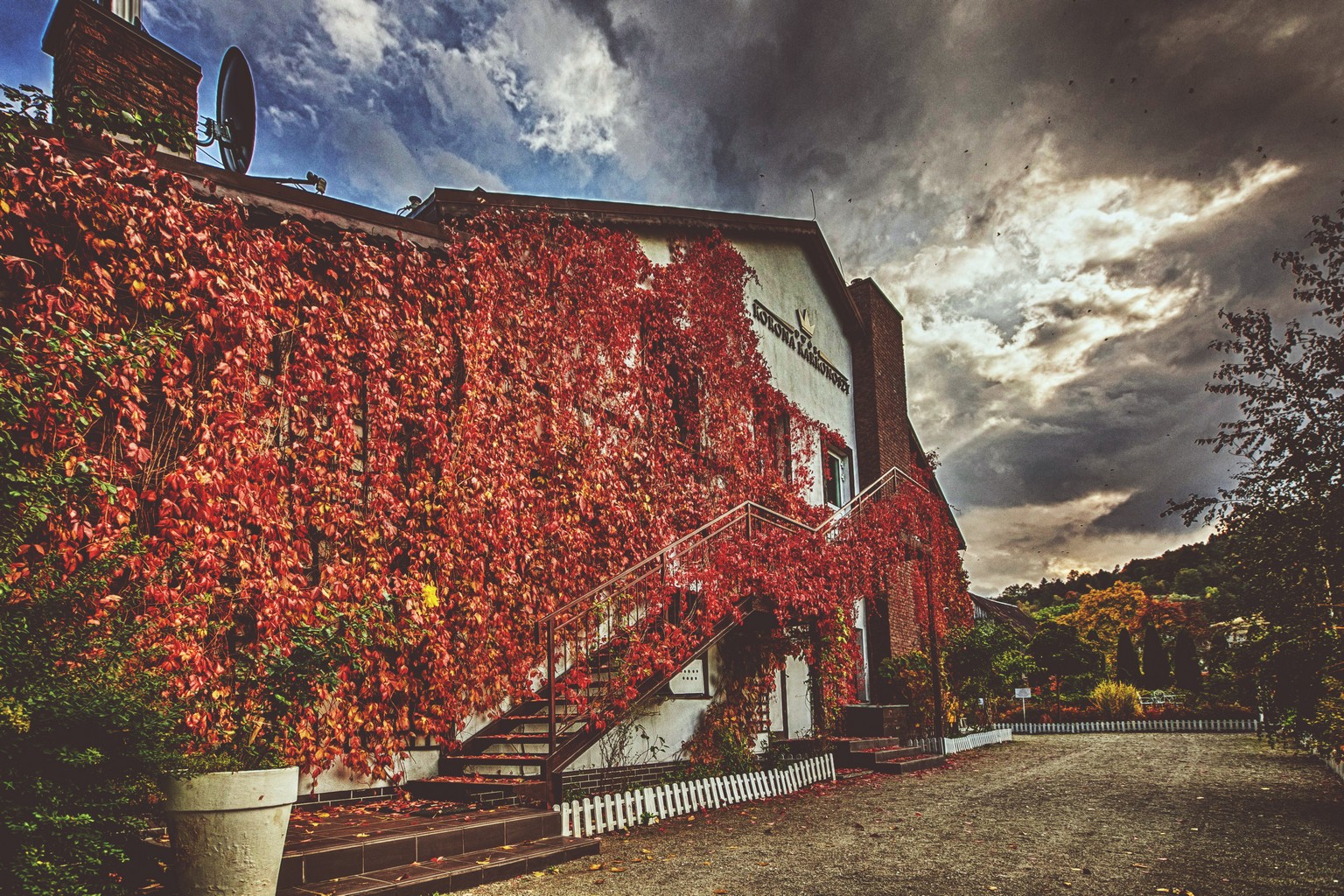 In addition, thanks to integration trips, you enable clients and employees to build better relationships, which in turn contributes to the development of the company. A well-organized company trip will allow for tightening bonds in the team, exchange of knowledge and experience, as well as time for rest and regeneration. All this can contribute to better organization of working time not only during the trip itself, but also in the future.
Worth knowing:
What is an integration trip?
An integration trip is a special form of team building activity, which aims to strengthen relations between employees of a given organization. During such a trip, a group of employees spends time together, participating in various tasks and exercises that aim to improve communication between them and build trust. An integration trip can take place both at work and outside it, e.g. during a holiday in the mountains, by the sea or in a sports centre. With employees joining forces and working together, it is important to strengthen their sense of belonging to a team. An integration trip helps to encourage teamwork, which in turn contributes to the achievement of common goals of the organization.
Where to take employees on an integration trip?
Organizing an integration trip for employees can be a difficult task. However, the key to success is proper planning and choosing the right location. If you want your employees to have an unforgettable experience, it is worth choosing a place that offers a variety of activities and allows you to integrate in an interesting way. Holiday resorts located in picturesque surroundings, with access to water sports, rock climbing and numerous attractions are the perfect places where you can spread your wings and forget about everyday life. Remember that an integration trip is not only a distraction from work, but also an opportunity to strengthen bonds between employees and build a positive atmosphere in the team.
What happens on integration trips?
Integration trips are an ideal opportunity to integrate the team and raise the morale of employees. During such a trip, numerous attractions are organized that enable the development of interpersonal skills, such as working in a group, establishing relationships with other employees and overcoming communication barriers. Spending time together in an informal atmosphere is conducive to building bonds between employees, which translates into greater efficiency at work. Therefore, it is worth betting on the organization of integration trips, because their benefits are invaluable.
What to take for an integration trip?
Integration trips are an ideal opportunity to relax and integrate with colleagues. However, packing for such a trip can be a challenge, especially for those doing it for the first time. It is worth taking with you not only appropriate clothing, but also hygiene products, a first aid kit, and even board games that will help in integration. It is enough to prepare properly to make the integration trip an unforgettable experience that will improve relations in the team and allow you to gain energy for further work.
What to wear on an integration trip?
If you are planning to participate in an integration trip, appropriate clothing is an essential element. It's important to choose something that allows you to feel comfortable and at ease while maintaining a certain level of elegance. Depending on the nature of the trip, you can bet on sports clothes or more formal outfits. Also, don't forget about footwear - choose shoes that will be comfortable during a long walk or other outdoor activities. Remember that an integration trip is a great opportunity to integrate with colleagues from work, so it is worth taking care of your appearance.