Is your team having communication problems? Excessive stress demotivates employees? Or maybe because of remote work, team members haven't seen each other for a long time? In each of these cases, team-building exercises will be great for strengthening cooperation in your team. Check out examples of as many as 22 tasks that will perfectly integrate your team.
An integration trip is a great opportunity to build a strong team, but also to improve communication between members. The new environment makes all conflicts magically disappear. The mountains are a great theme for a trip - charming views and walking together on the trail will bring the team closer together. What team building exercises will the team like during the trip?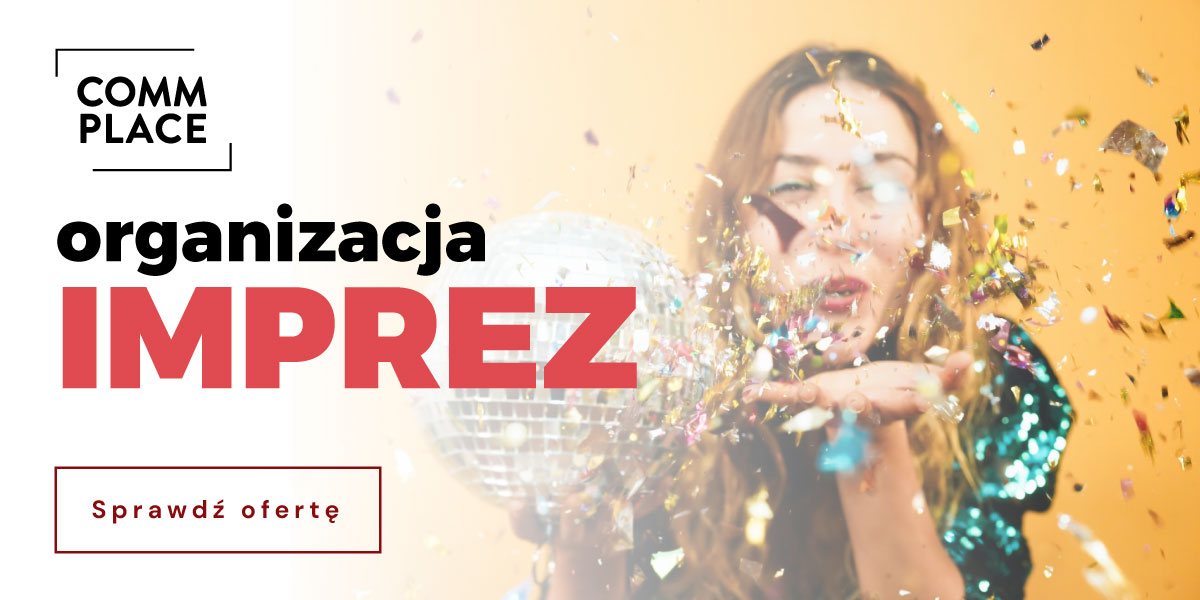 Guided hike in the mountains.
Survival or paintball.
Integration in the rope park.
Beer brewing, including joint tasting of craft beers or culinary workshops for companies.
Culinary tournament.
Integration exercises in the mountains?
We have lots of ideas and the right infrastructure!
Group integration exercises
Anyone who has ever worked in a team or tried to build a well-coordinated team or managed a project knows the importance of proper communication in the group. How important is the "harmony" of its members. Group integration exercises are designed to help build a strong and efficient team. They are an essential element of managing and managing human resources. Properly conducted group integration exercises are also an opportunity for the boss to get to know his colleagues better. Perhaps there are hidden talents among them? Or people with abilities that they did not have the opportunity to present on a daily basis. It may also turn out that an employee who does not have the so-called pressure on glass has very high analytical skills. Creativity is also not required in all positions to the same degree. And someone who is very inventive is a bit in the shadows, cannot promote himself, but would be great when carrying out independent creative tasks.
Team integration
Group integration exercises are not only an opportunity to have fun, but also to learn about each other's capabilities and competences. The way of communicating or expressing personal expression also varies from person to person. We can see, for example, that someone we have had to be too stiff and dry in our business dealings is actually funny and sympathetic. Either he has a hobby similar to us or he likes cats or dogs, which immediately makes him more "human" in our eyes. Such closer acquaintance will certainly improve the relationship with this person. It will also allow communication a bit more directly and it will be easier to solve some issues together, especially disputes.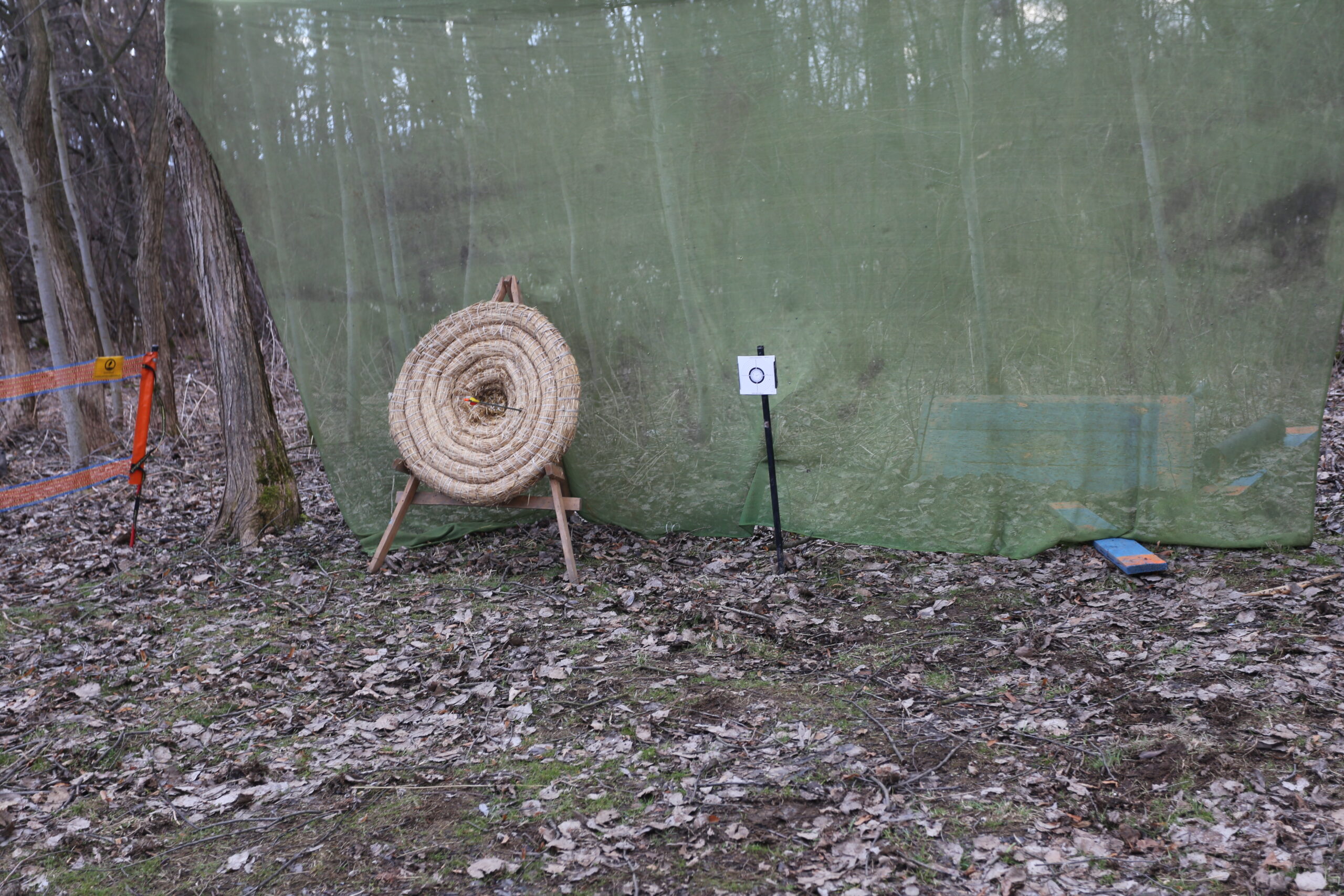 Forms of integration - artistic and sports
If your team is not afraid of sensations, loves physical activity or is artistically talented - it is worth organizing unusual integration exercises that will meet their needs. Artistic tasks greatly improve cooperation, and the spirit of competition and sports fighting strengthens the bonds in the group. Examples of such exercises are: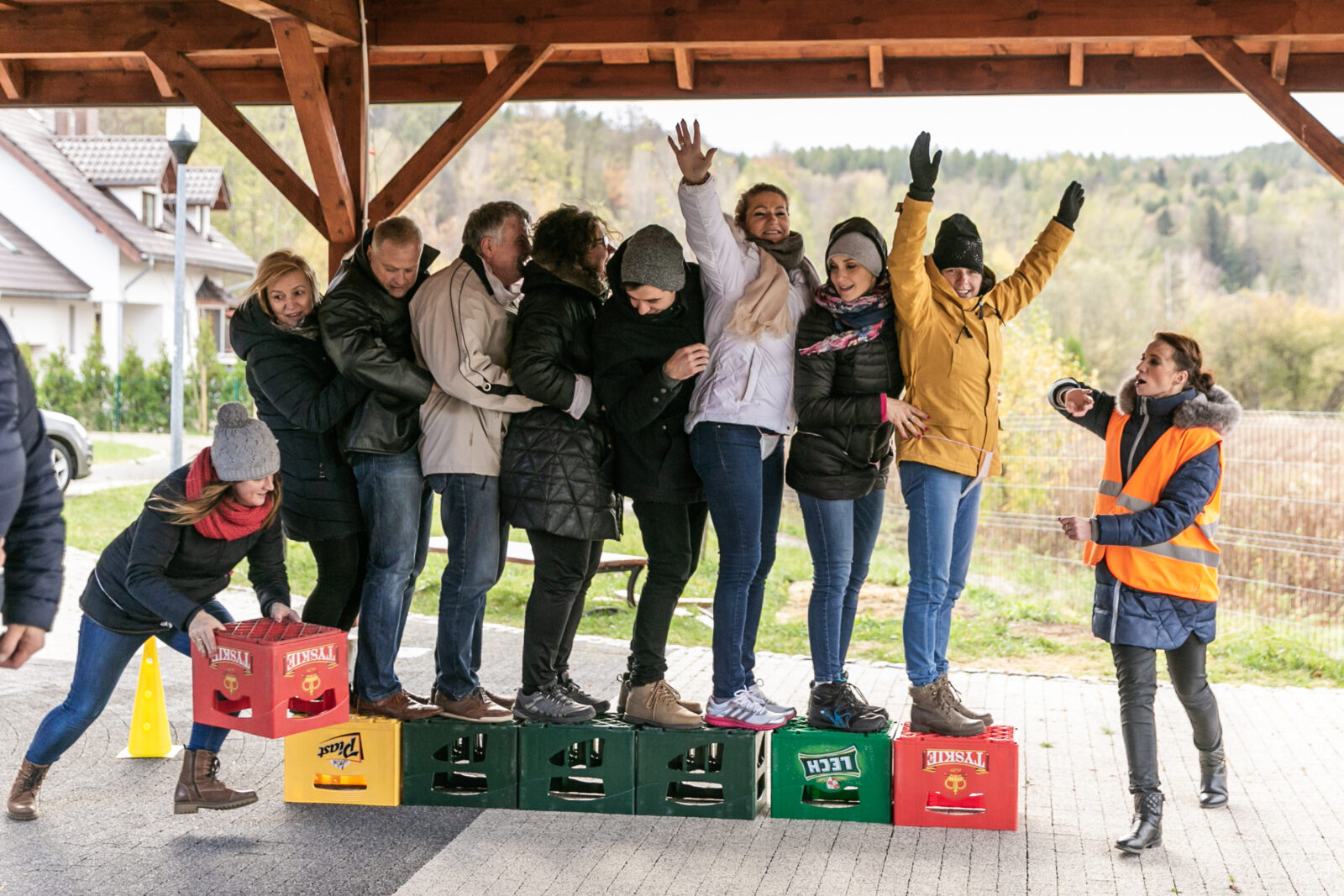 Corporate karaoke.
Prepare celebrity costumes from what's in the office, then party in Hollywood style.
Shooting a film together, e.g. a promotional video for a company in the atmosphere of the one from the series The Office.
Making Christmas decorations together.
Building with LEGO bricks. An example scenario of an integration exercise: the tutor erects a structure from blocks and places it in the center of the room. Groups of four must replicate this structure, but only one of each group may come in to see it closely.
Silent disco, i.e. a disco in which participants dance with headphones on. An interesting addition is the creation of a playlist by employees, so that team members can get to know each other better.
Talent competition - participants can perform solo or in groups.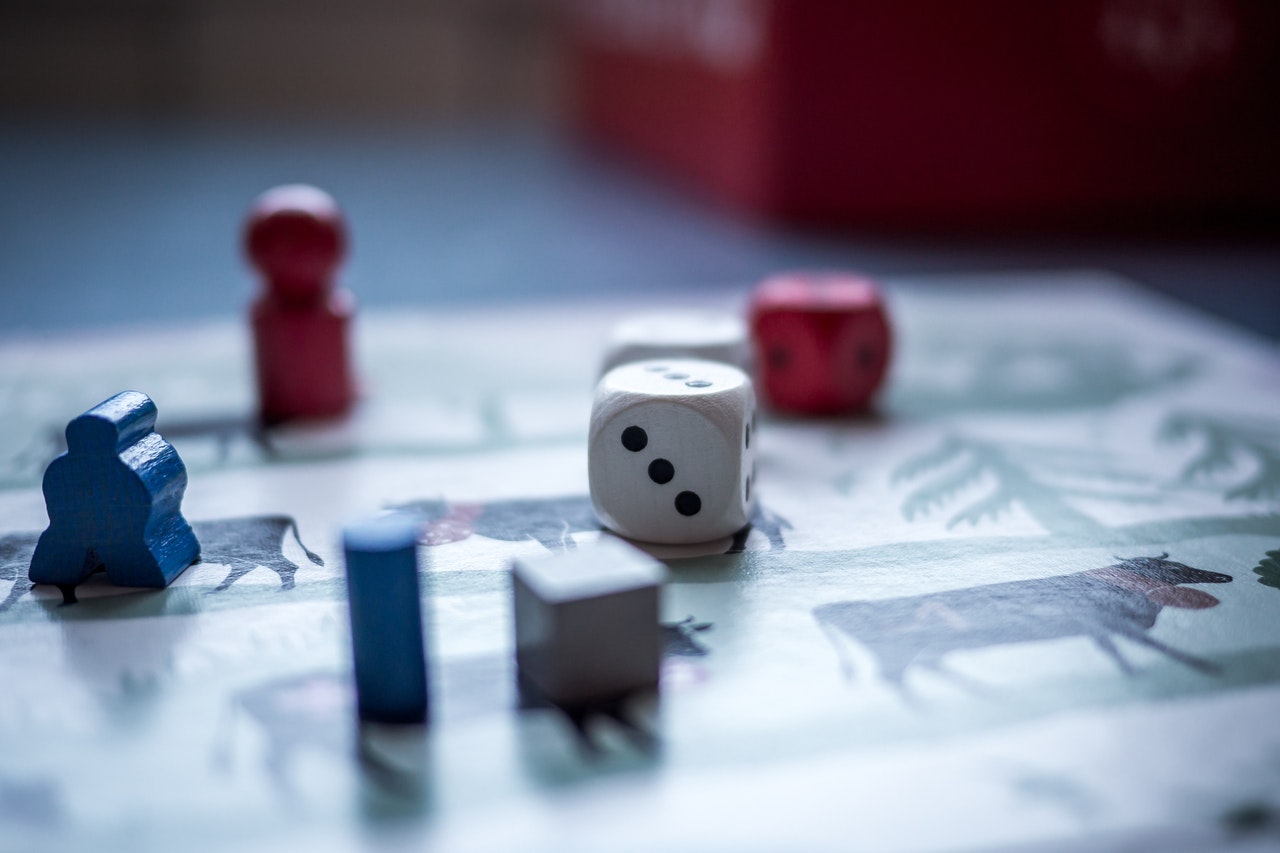 Exercises for team integration
Most of us enjoy the company of other people. There is a reason it is said that man is a social being. It's just fun having buddies or girlfriends. However, is it possible at work? How to make us see something positive and interesting in other employees that will make us willing to go to work? Or do tasks remotely and collaborate with people who are not anonymous? The key is to create opportunities to build positive relationships between people, and the best tool is precisely exercises for team integration. 
Integration - the key to success
An interesting exercise in team integration may be to work together to do something good. Just like that - something of value that will benefit other people or beings. The point is to, for example, protect something or help someone. It also integrates around certain values, shows our sensitivity - as a team and as individuals. For example, you can come up with a campaign for homeless animals or feeding birds or hedgehogs together. Or, arrange to move frogs closer to water bodies during the breeding season. Joint cleaning of the forest or meadow near the company. Such activities incredibly integrate the team. They show employees that they share common values and allow them to feel like better people.
You can also reduce the idea of help to the level of fun and, for example, make an agreement that we will "save" the egg from breaking after a fall. The fun is that we divide the team into groups and give each one an egg. We agree on the time for such a packaging of the egg by all available means so that it does not break after being dropped from a certain height. The group whose egg survives the test wins.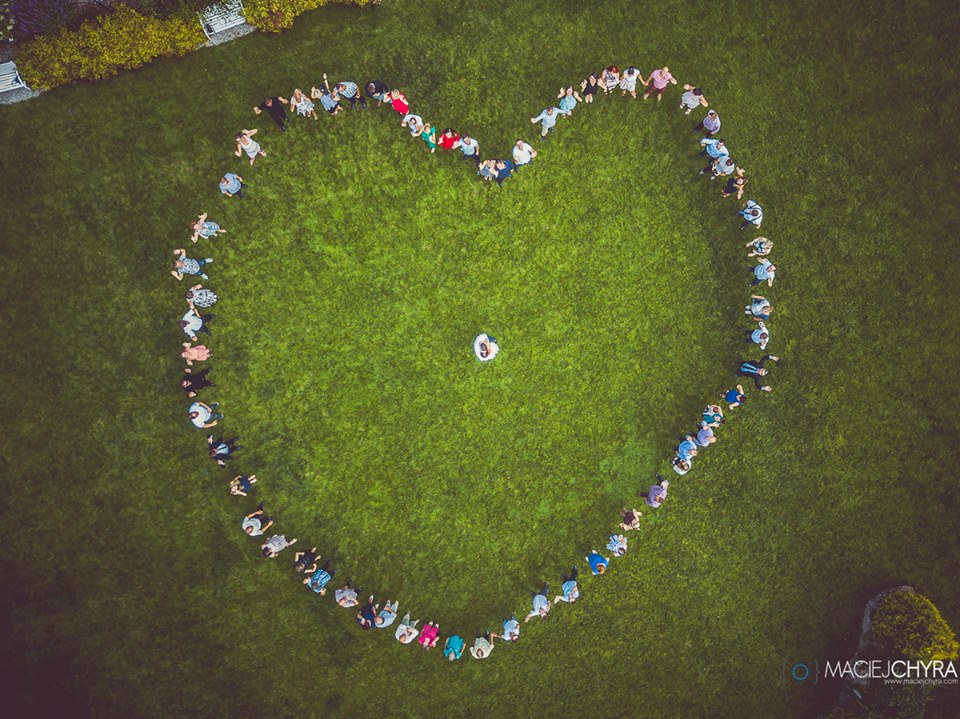 Such an exercise for team integration is very easy to prepare. It teaches cooperation and creativity, and at the same time guarantees a lot of laughter and fun.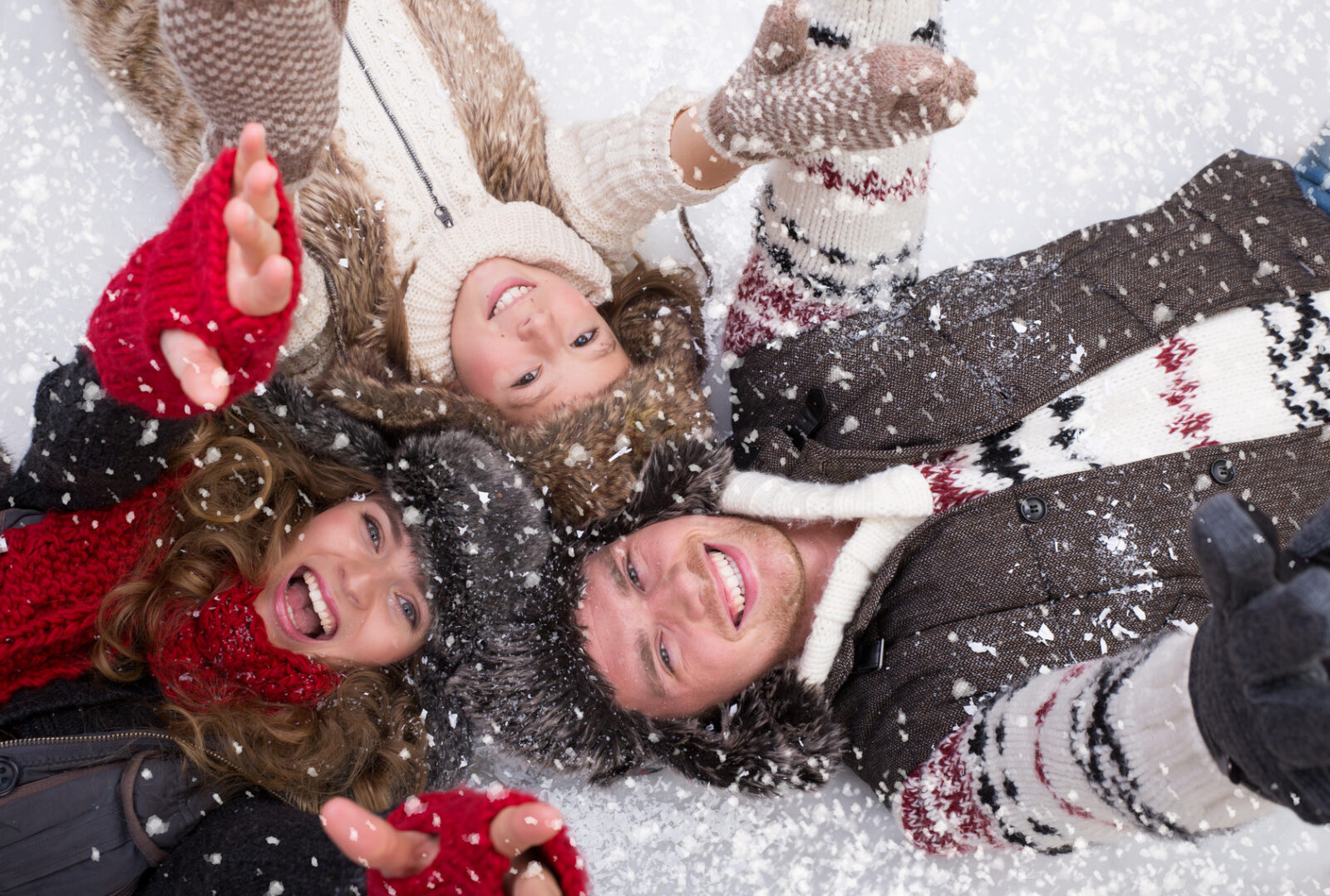 Integration exercises that will improve team collaboration
Good cooperation is the key to the success of your team, so it is worth implementing integration exercises that will improve it. Examples of tasks include:
Competition in the field your team chooses. The Quake game, riding a unicycle, blowing bubbles, making origami. Competitions for integration events is one of the best examples of an effective team building exercise.
One group prepares a map and tasks, and hides the treasure. The second group has to find him.
Cocktail preparation workshop. At the end, the tutor divides the participants into groups - each group has to come up with and serve an original, corporate cocktail.
If your employees have dogs, organize a day in the park with activities such as competitions and pet photo shoots.
Participants must come up with a way to raise money (for example, selling old things from a warehouse, lemonade stand, etc.), collect the money, and donate it to a selected charity.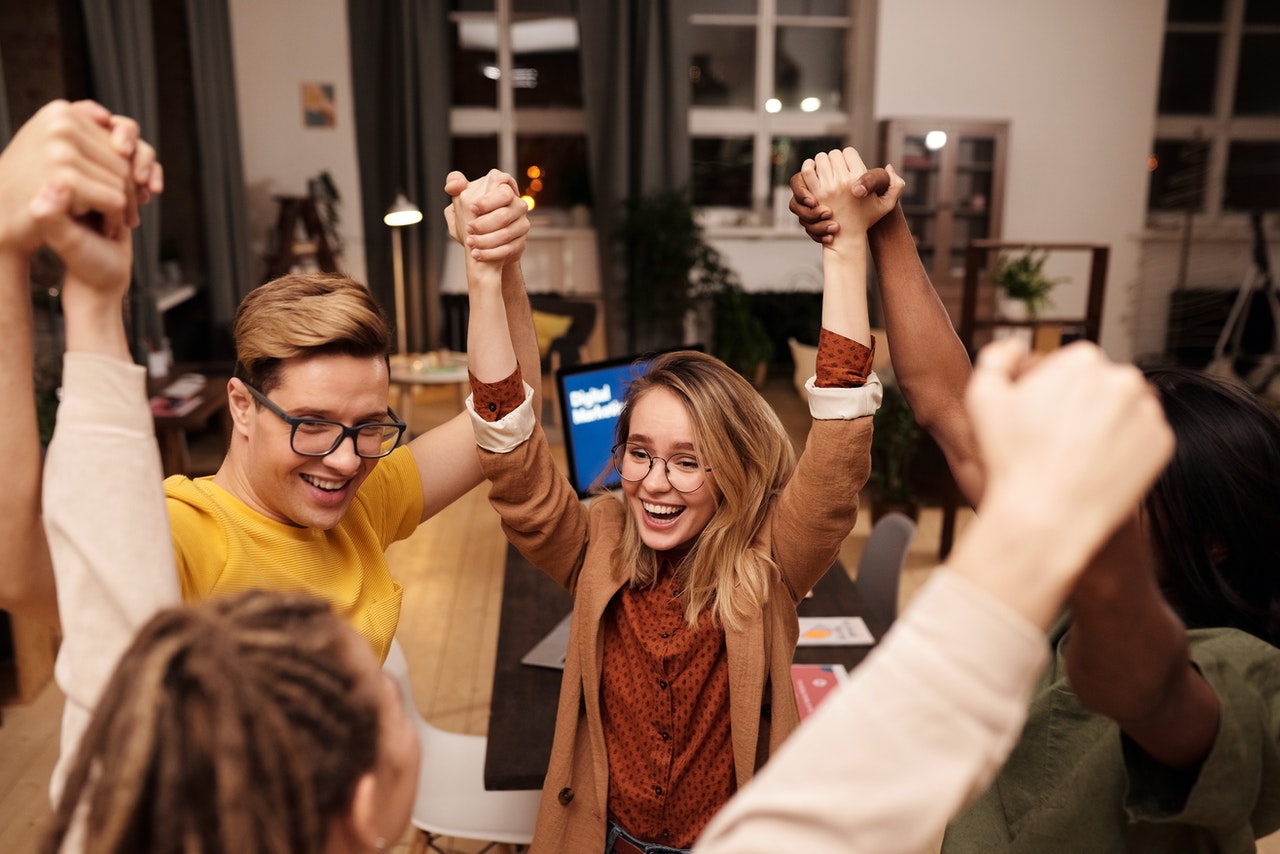 Group integrating exercises - a way to increase commitment
Research shows that the approach to work is changing more and more. Especially the younger generations of people entering the labor market have slightly different goals than their parents or grandparents.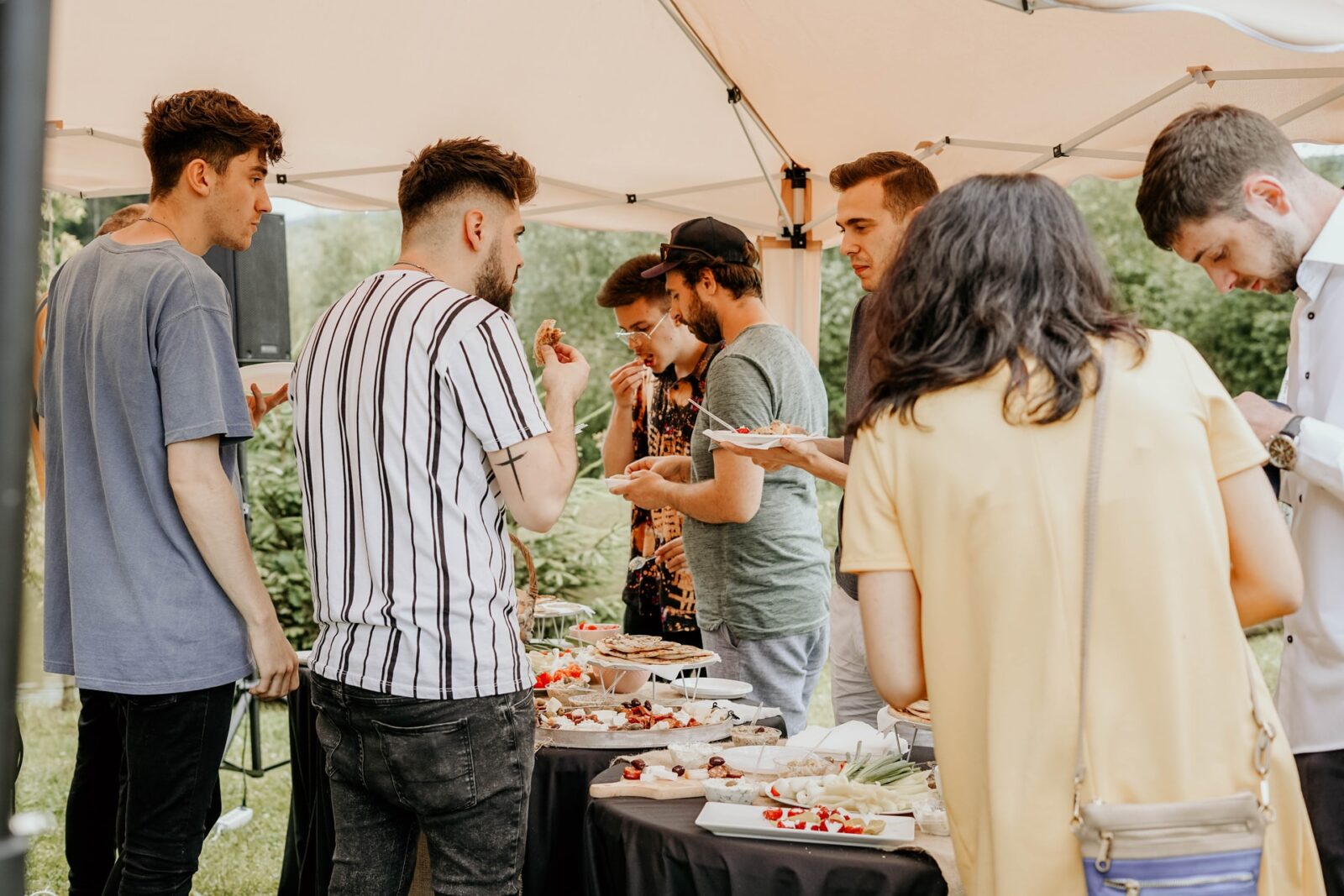 Their most important goal is no longer simply earning extra money at any cost and the work itself as the highest value in life. These young people, millennials and people from the Z generation, much more appreciate flexibility and an atmosphere conducive to their self-development and the realization of their passion. And if these goals cannot be achieved at work, they treat it only as a necessary evil and a means of living in harmony with the values they profess. That is why it is so important to build an environment in which they will find themselves and a team in which they want to fulfill themselves and give their best.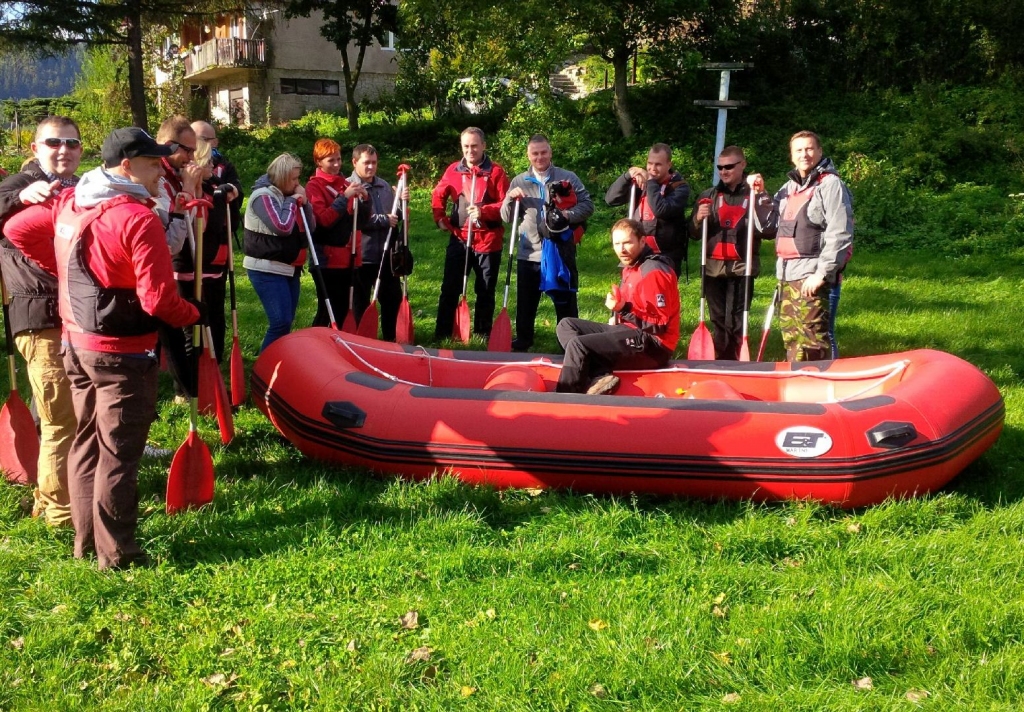 Group integrating exercises they generally require at least minimal involvement of the participants. It is thanks to the integration exercises that we will be able to stimulate and reveal the dormant potential of our employees. Well-chosen group integrating exercises will certainly strengthen motivation and may contribute to increasing the sense of loyalty. If our employees understand that they themselves create their own work environment, they will start to engage in improving relations in the company or improvements that will allow them to work more comfortably and achieve goals - both for themselves and for the company.
Simple integration exercises
There is not always time to organize unusual and unconventional tasks for your team. Sometimes simplicity lies in success. The following integration exercises can be used not only during the trip, but even during a break at work:
On-line puns
Ask participants to use what they have in their pockets or on the desk and create a personal logo. In small groups, everyone can create their own, in larger groups, divide people into teams or let them arrange the logo of a department, department, etc.
Do you remember the TV show where millionaires judge ideas for business? Divide the participants into groups and let each group present their idea to the rest. You can introduce variety, for example it must be a business idea aimed at the employees of the company. Then you can put it into practice and see who earns the most. Or an idea that only uses what's in the office.
A memory game, but first the participants prepare cards to play on a cardboard. Among the pairs of pictures there can be, for example, a company logo, symbols known to everyone, dishes from the company's canteen, etc.
The lecturer states that there is no idea for an integration exercise. It divides employees into groups of several people. Each group has an hour to come up with and present their idea for an integration exercise. The ideas are tested for the next hour.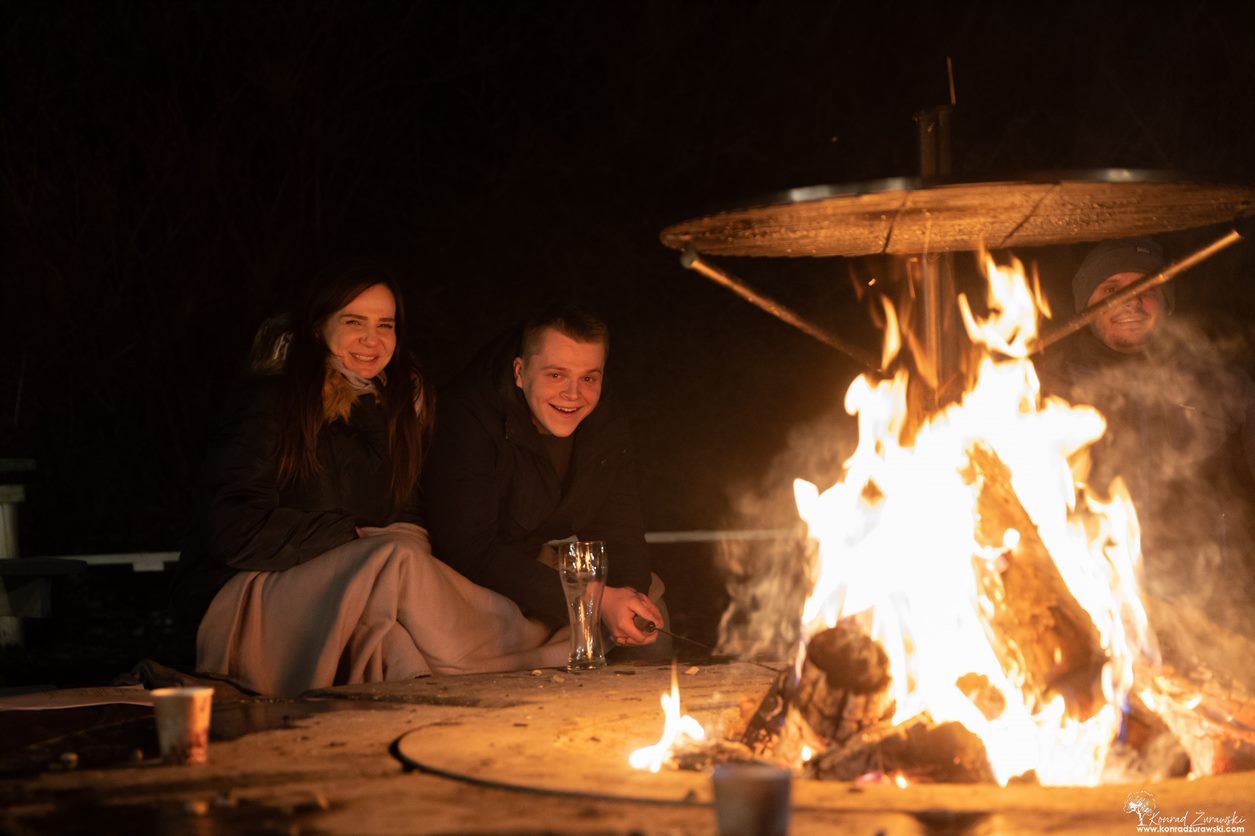 Group integration. Integration exercises to help resolve conflict situations in the group
The main goal of any integration activities is to improve and deepen relationships in the group. In the case of groups of employees who do not know each other yet, it is mainly about establishing basic personnel interactions. However, in teams and groups of employees who work together sometimes for even years, conflicts and misunderstandings can sometimes arise. Then group integration, exercises and all activities should be aimed at identifying the causes of the conflict and resolving it.
Conflicts in the group and integration exercises
So how do you solve conflicts in a group? The basic thing is to create a field for dialogue and the possibility of relieving tension. All kinds work best office party. Especially on trips integration training or company fires, you can clarify certain things on a neutral basis and clear the atmosphere. In more difficult situations, you can always ask for help from people experienced in this field - psychologists or coaches. For more complicated situations exercise group integration can involve showing team members what negotiation, mediation and arbitration are all about.
However, first of all, it is necessary to find out the causes of the conflict and examine how much it affects the functioning of the company. You also need to show a possible compromise and look for a solution to the conflict situation.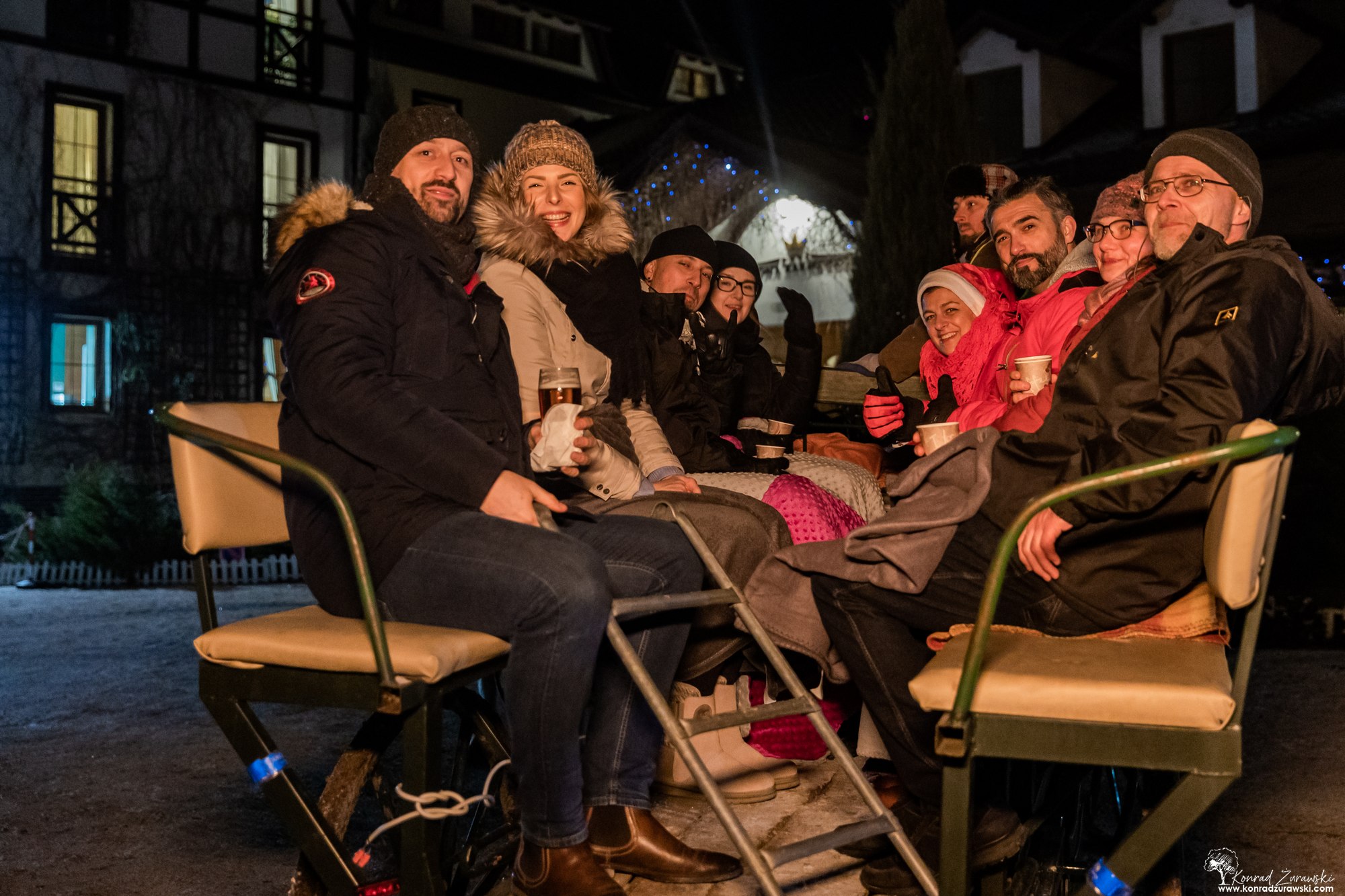 Remember that conflicts and misunderstandings are a natural part of life, including professional life. Don't run away from them and pretend they're not there. Hiding your head in the sand will do nothing. Let's just take care of a good and friendly atmosphere at work. The organization of team building events, company events and various forms of integration will certainly allow us to strengthen the team and allow it to build such relationships that problems, even if they arise, can be quickly resolved.
Forms and methods of integration
We all know team integration is very important. So how do you go about it effectively? What forms and methods of integration to choose employees to achieve the desired interpersonal effects? How to choose the best exercises for group integration?
First of all, we should define the main features of our team. For example, is it a new team or we want to refresh and motivate a team with many years of experience. It is also important what tasks the team performs on a daily basis and what business goals we set for it. Its number and structure are also important when selecting exercises for group integration. Once we define the most important features of our team, the next step is to choose the appropriate forms and methods of integration.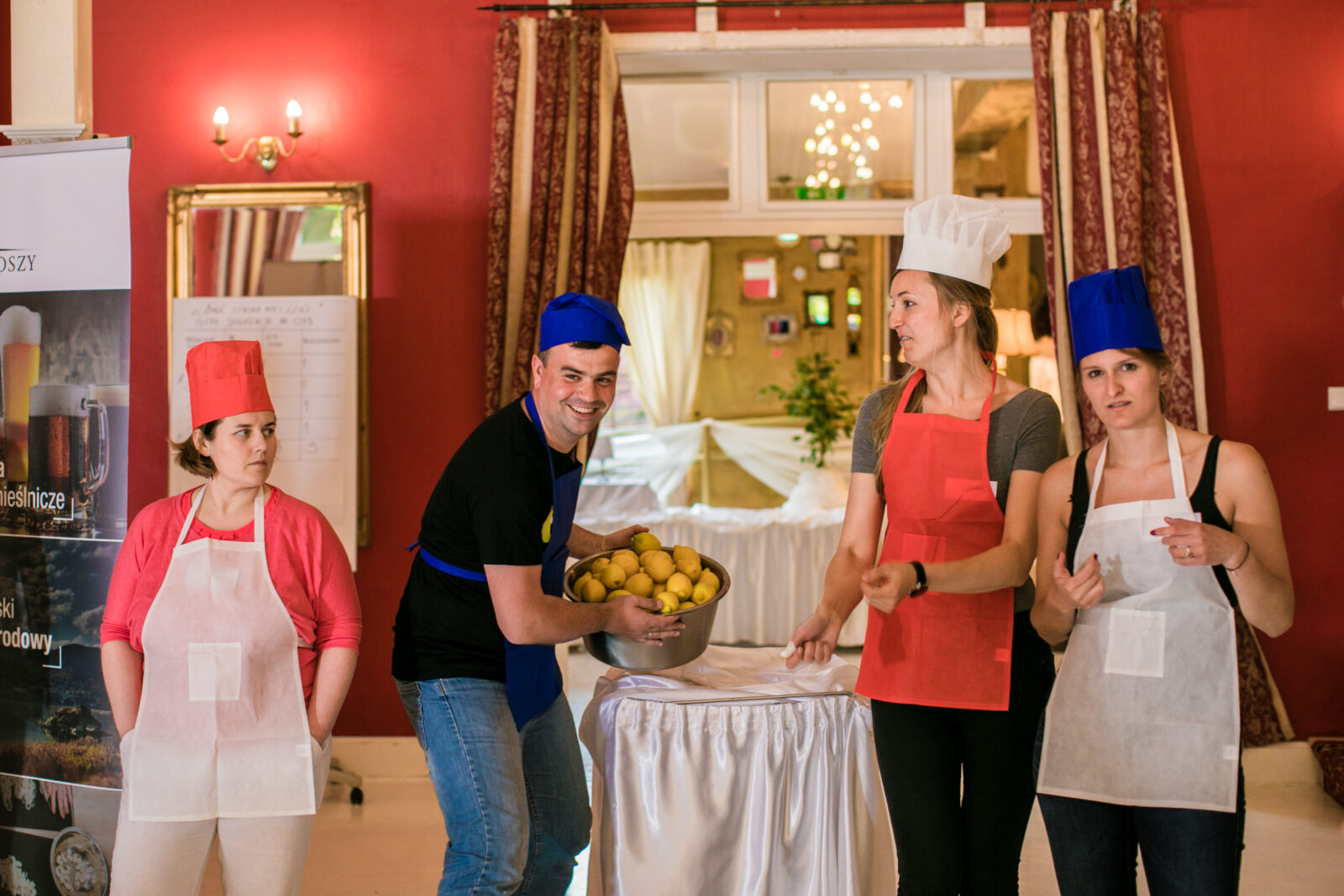 One of the most effective methods is organizing integration meetings and trips in such a form as to ensure the greatest possible freedom of expression. These can be, for example, away training courses, conferences or other company events. The idea is to make employees feel that they have the opportunity to exchange views and share ideas for improving cooperation in a non-binding form. And also that they can work together to develop a more effective model of action and communication.
Integration exercises for your team?
We know a lot of them!
Examples of forms and methods of employee integration can be found in many management textbooks. Depending on its model, you can choose, for example, the method of autonomous groups or the MAPS technique or product workshops, or another. It is important that employees feel themselves that their work also affects the results of work of other team members. And also that they understand how much effort and work their colleagues put into achieving the company's goals.
Integration stages
As with all planned activities, team integration can also be divided into stages. Of course, any group of people who start working together is not a team yet. For them to become not only a group of people accidentally employed in one department, but a real team, it takes time and a bit of effort, both on the part of the employer and employees.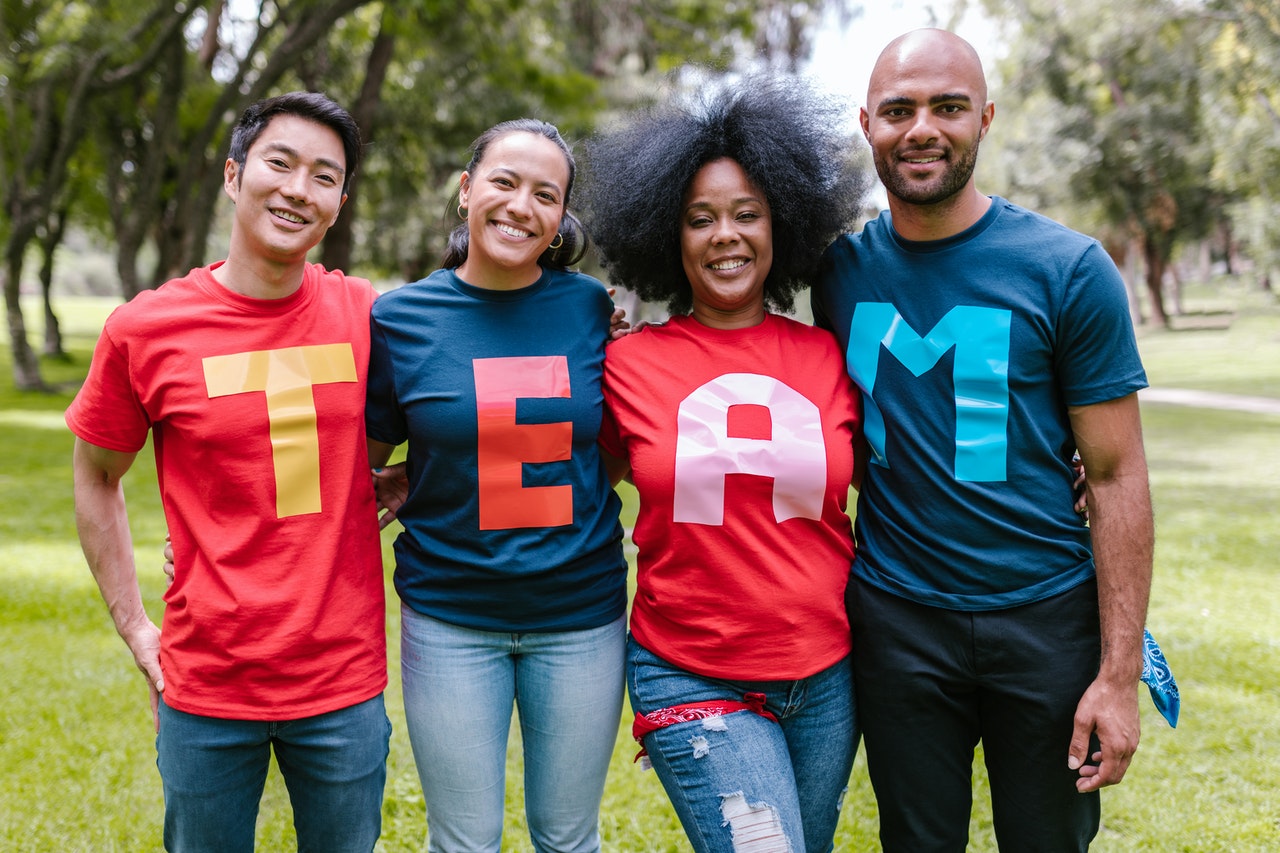 The beginnings of the integration process
The first stage of integrating such employees consists mainly in enabling them to get to know each other better, remembering names, assigned tasks and general understanding of who is who in the enterprise or company. This stage of integration is mainly to enable face-to-face meetings and joint training with elements team buildingu. Integration exercises should be selected so that participants can learn as much as possible about themselves. Associate each other as much as possible, and also create some channels of direct communication. It is also the moment when we shape appropriate habits that are well perceived by the company. At this stage, employees should learn and understand the company's mission and goals. It is also about promoting the desired behaviors and the first steps in building a strong team. Therefore, regularity is important at this stage.
The middle stage of integration
The next stage of integration is the deepening of relations between employees. The best methods for building a strong team are shared integration workshops and exercises for group integration. Company trips, integration camps and company events also work very well. At this stage of integration, all and games will be good team building games, especially those requiring joint creative work and improving communication. For example, building a Goldberg machine together or solving a crime mystery. Team spirit will certainly also be strengthened by any team games or company Olympics.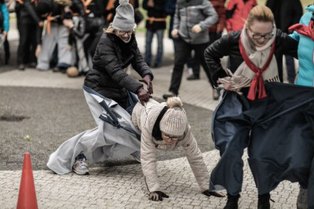 The third stage of integration
The third stage of integration is work on strengthening ties and avoiding conflicts between employees that are harmful to the company. Corporate team building events where employees can express their personality are best suited for this. A good example would be theme parties, such as a 1920s style party or a steampunk party. Also theater or other workshops attractions for corporate events allowing you to express your "I" and show your non-professional interests.
Team building - integration exercises
Under the term team building we understand all well-thought-out and purposeful activities allowing to integrate and strengthen the team of employees. Integration exercises, games and are best suited for this integration games team, as well as all kinds of meetings and company events.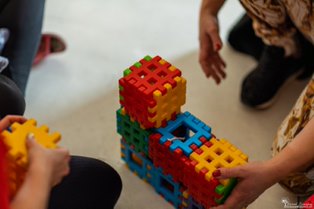 Building a strong team based on promoting shared values
Corporate integration it can take many different forms and faces. Working together in the name of certain values is also a great exercise for group integration. For example, organizing a corporate event to raise funds for people in need. Or having fun together by building and placing houses for birds or wild cats in a forest or park. Even such actions as the famous cleaning up of the world or team participation in a charity event will surely unite the team. Such exercises for group integration may still not be the most typical, but they certainly strengthen the sense of community of values. And it is the people with whom we share them that, according to the research, we want to work the most.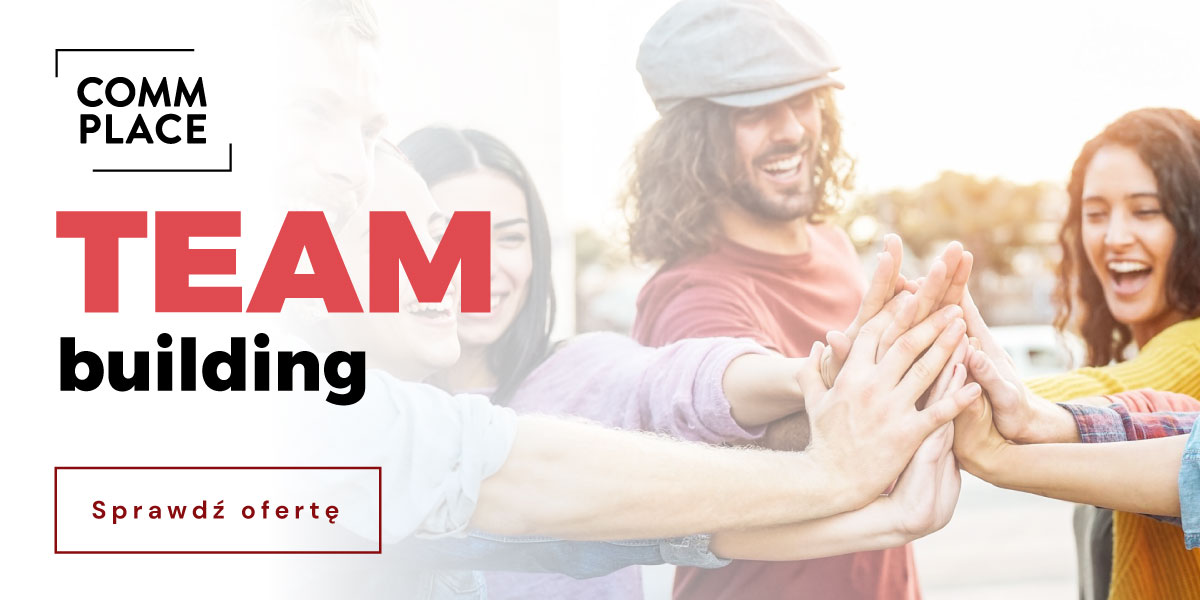 Moreover, such actions fit into a wider context, i.e. management in line with the corporate social responsibility strategy - CSR. Taking care of social interests or environmental aspects is especially important for new generations, much more sensitive to the fate of weaker creatures, the fate of the planet or ecology.