In September 2022, almost 36% of energy generated in Poland came from renewable sources. More than half of this was covered by energy produced by photovoltaic panels. At the end of September, the power from photovoltaics amounted to 11,061.2 MW, which is 74.3% more than a year ago. There is huge potential in the RES sector. No wonder that new companies offering solutions in the field of renewable energy sources are constantly emerging on the market. How do you deal with so much competition? What to do to gain the trust of customers and generate sales?
Consumer awareness of renewable energy sources is increasing every year. More and more people decide to install ecological solutions in their households. There is a lot of competition in the market. Potential customers are attacked by an excess of offers and advertisements. Unfortunately, the overload of promotional messages has the opposite effect from the intended one. Sometimes more does not mean good and effective! The trick is to adjust yours accordingly marketing activities to the industry and specific expectations of customers. How to conduct good RES marketing?
You don't have time to conduct marketing activities?
Entrust it to us and enjoy the results!
Dedicated solutions are the most effective
The basis for effective marketing is a perfect understanding of the needs and expectations of potential customers. Promotional activities should be based on solutions dedicated to the industry. The campaign must highlight the greatest advantages and benefits of using renewable energy. It is worth emphasizing those advantages that are of the highest value from the point of view of recipients, i.e. economic values (guarantee of savings for years, low operating costs, the possibility of obtaining subsidies for the investment) or ecological values (environmental protection, no emission of harmful substances). It is also crucial to emphasize the efficiency and effectiveness of energy obtained from renewable sources.
The decision on solar or heat pump is not easy. The client must carefully consider the investment, determine all the "pros" and "cons", meticulously analyze the offers of competing companies. A company that wants to achieve its business goals and be successful in the industry must act professionally and comprehensively. Customers must see them as experts in renewables.
Promotion of renewable energy sources on the Internet
There is huge potential in digital marketing. Through the Internet, you can easily reach hundreds or even thousands of potential customers, build relationships with customers based on trust and loyalty, advertise your brand in an interesting, unconventional way and create a positive image of the company. Well-thought-out promotional activity on the web is a great support for the development of the company.
The basic digital marketing tool is a website. The website is the business card of the company and the main source of information for the recipients. To attract the interest of potential customers and pursue marketing goals, you need to take care of both the visual aspect and the functionality of the website. A clear layout, specific, engaging content and a minimalist design are an absolute must. It is worth using practical solutions that will make it easier for customers to navigate the website - e.g. a contact form or a return on investment calculator.
The comprehensiveness of the offer is worth emphasizing on the website. What encourages customers is full service (from design to execution), support in obtaining funding, complementary services (e.g. installation of a heat pump at a photovoltaic installation).
In order for potential customers to find your website, it must appear high in Google search results. Positioning is essential for this. on the selection of the most effective keywords (long-tail phrases, local phrases, etc.), proper website optimization and building external links. Although positioning is a complicated process, and you may have to wait even several months for its results, it is undoubtedly worth it! The effects can be spectacular.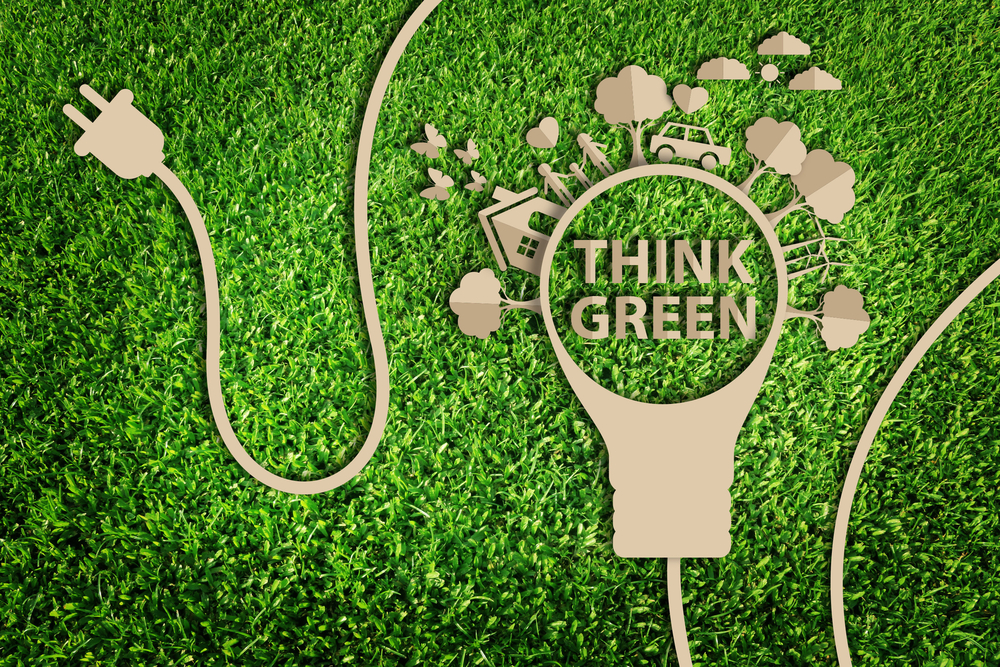 The huge potential of content marketing
Content plays an important role in the promotion of companies operating in the renewable energy sector. Content combined with graphic materials and short videos is a great way to arouse the interest of your audience. Substantive articles published on the company's blog allow you to present yourself as an expert in the industry. They can educate, dispel doubts of potential customers and encourage them to take advantage of the offer. Graphics and videos are a great way to present the advantages of RES.
Content marketing it is also a social media publication. Presence on the most important social platforms and regularly posting content encouraging interaction there is a great way to gain the trust of your audience and gain a strong position in the market. This, in turn, translates into easier achievement of sales goals.
How else can you win customers in the renewable energy industry?
A great – and by the way free – tool useful in brand promotion is the Google business card, i.e. a place where customers can share their impressions and experiences related to the company. In order for the Google business card to help in local business promotion, it is worth taking care of its proper configuration - add high-quality photos, a product catalog with descriptions and regularly publish entries linking to new blog articles or website subpages.
The marketing campaign of a company from the renewable energy industry is supported by paid Google Ads. Search engine campaigns are a great way to attract new customers and build brand recognition.
Cooperate with specialists - marketing of renewable energy sources
Promotion of a renewable energy company is not the easiest thing to do. It requires a well-thought-out marketing strategy. In order to acquire a certain number of leads per month, develop the company and enjoy success on the market, it is worth using the help of specialists.
marketing agency dedicated to the industry knows how to prepare a strategy that will allow you to reach customers and ensure profits for the company. The agency consists of leading specialists in copywriting, advertising, graphic design and other areas necessary for effective brand promotion in various marketing channels. Each cooperation is accompanied by an NDA agreement, which gives customers the certainty that the implemented innovations will remain secret. The help of an experienced agency is the key to great success on the market!
photo salesaboutltaiki - constantly growing interest
The sale of photovoltaic panels is constantly growing in interest. Customers themselves look for information both on the Internet and among friends. Information on the Internet should be, first of all, clear and legible, arouse curiosity and interest by reassuring the potential customer that investing in RES will be profitable. Already at the stage of interest in the topic, you have to be extremely careful and extremely careful not to scare the client away with too intrusive slogans. The competition on the web is huge, so communication with a potential future customer should be directed in the right way.
Photovoltaics - sales based on empty slogans without coverage will not be effective. The client should receive a ready-made scenario of action, which will first encourage him to buy the installation, and then make him choose a specific contractor for the implementation of the investment. Only a contractor who directly presents to the customer the benefits of installing his own installation is able to arouse his interest and make him win his trust and be chosen from many similar ones on the market.
The sale of photovoltaic installations is driven on the one hand by the growing popularity and greater awareness of benefits among users, and on the other - by successively increasing electricity prices. Consumers strive to achieve energy independence, and their own photovoltaic installation is able to guarantee it. Producing electricity for the needs of your own household or even a company is currently the best way to cut yourself off from the unstable situation on the energy market.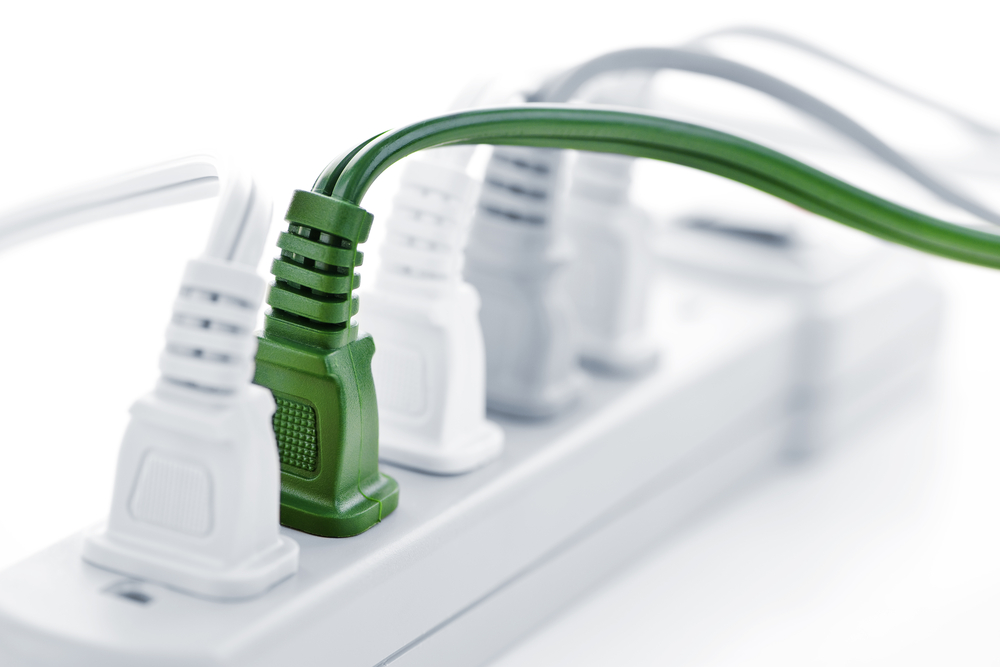 Photovoltaic advertising and education
An effective photovoltaic advertisement is one that teaches, especially customers who are still undecided, who need only a small stimulus to make a final decision. A good advertiser should, above all, meet the needs of his clients and give them what they expect - in this case knowledge. Of course, it is known that with such high competitiveness, financial aspects will also be important. However, today installation costs are relatively low and fairly even, which means that a client can get similar quotes from many companies.
Taking care of all the formalities, as well as assistance in obtaining additional funds for the implementation of the project, offered by the RES installation company, can be an important aspect in the game for the client. This is an additional benefit for him because it relieves him of usually time-consuming activities.
In order to gain the trust of a potential client, you need to prove to him that you are an expert in your field. Combining gentle encouragement with substantive advice will certainly help make decisions, but there is absolutely no question of rushing the client. Each customer needs time to think and compare the offer with others. This is what the free market offers. At this point, there is a field to implement an appropriate marketing strategy.
Photovoltaic electricity for sale - how to present the advantages of renewable energy sources?
Photovoltaic advertising containing important data for the future customer will be the most encouraging form of promotion. Theoretically, everyone knows how a photovoltaic installation works, but only a few know the exact details and most often they are those who already use it. For new users, the most important thing will be to provide specific data on the basis of which they will be able to accurately visualize future benefits.
How to get customers for photovoltaics?
Attracting new customers for photovoltaics can be difficult, especially for companies that are just entering the market. Such entities usually do not have their own customer base and therefore it may be more difficult for them to reach their recipients. The best and most effective rescue will be to hire a company or agency that specializes in activities aimed at acquiring sales leads potentially interested in installing renewable energy sources. A website that is well visible thanks to proper positioning, effective advertising and legible content will certainly help in attracting customers.
PV leads are crucial if we want to achieve success on a large scale. Gaining new contacts strengthens the entire sales process and creates a wide field for future activities and, of course, further development. Entrusting the task of acquiring leads to a professional company guarantees that it will be carried out in a legal, but also effective manner.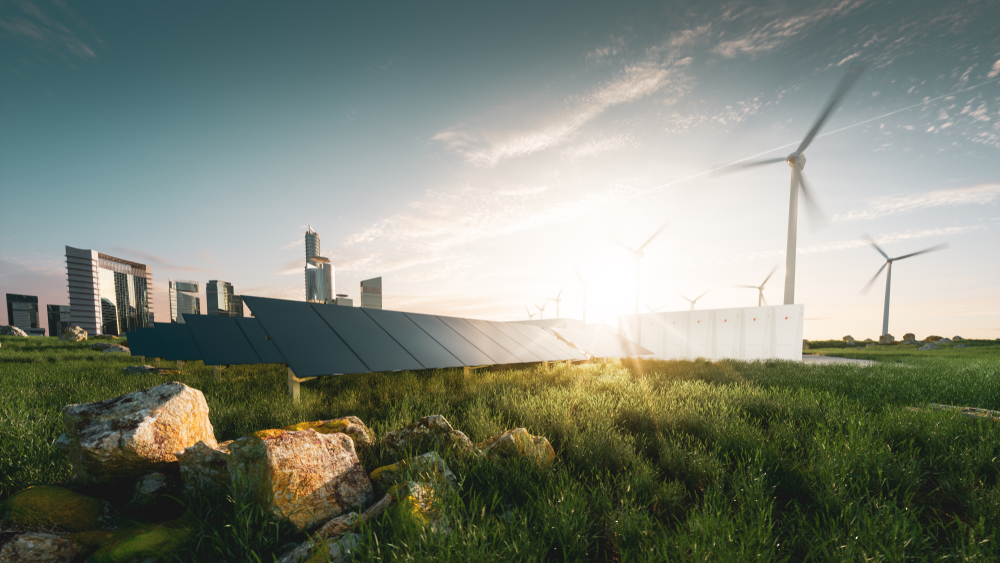 Photovoltaic sales leads
Gaining sales leads is just one thing. Problems arise when they need to be handled effectively. Companies, especially those recently operating on the market, may have a problem with this, so it will be best to recommend it to specialists. PR agency will help at every stage of the implementation of the assumptions and strategy of your company. An advertising campaign created from scratch will be effective and will support both the start-up and its long-term development.
Acquiring sales leads is not an easy task, but it is necessary to increase the customer base. Generating new leads is necessary for the development of the company, as well as keeping it on the market for a long time. Proper qualification of individual leads should take place at the initial stage. A thorough analysis of each detail will determine how much is given lead is valuable. Photovoltaic sales leads are focused on longer and more precise processes.
These activities can be targeted at the local market, but also plan a nationwide campaign. The effect we want to achieve should be defined at the very beginning of the work and the entire strategy should be built on its basis, including the target group to which we will adjust the tools used.
Photovoltaic how to start a business?
Before starting a photovoltaic company, a business plan should be created, which will include a thorough analysis of the company, both its strengths and weaknesses, and what is currently very important, i.e. an analysis of the competition. From the beginning of the business, it is also worth focusing on appropriate marketing activities, i.e. energy marketing. In photovoltaics, you should focus on specific areas of reaching the customer and choose the right tools for them.
The constantly growing interest in renewable energy products means that the competition in the industry is also constantly developing. With an ever-growing number of companies offering essentially the same services, consumers often struggle to choose the right one. Therefore, the decisive criterion is effective advertising that attracts attention and interest, and additionally builds trust in the company.
Targeted marketing activities customer acquisition you can do it yourself, but it may be too time-consuming and not bring the desired results. By entrusting them to a professional PR agency, we increase our chances of success in the industry. Thanks to a professionally conducted marketing campaign, we can only gain.
Marketing pv and photovoltaics bot - does it work?
A very common activity aimed at obtaining data are telephone calls encouraging to take part in a special program or take advantage of the chance for a very favorable installation of photovoltaic panels. Most often, they are supported by auto bots, i.e. robot consultants whose task is to collect as much data as possible. There is no denying that such action is in a sense very effective, but many people may find it too burdensome, especially if it is repeated too often.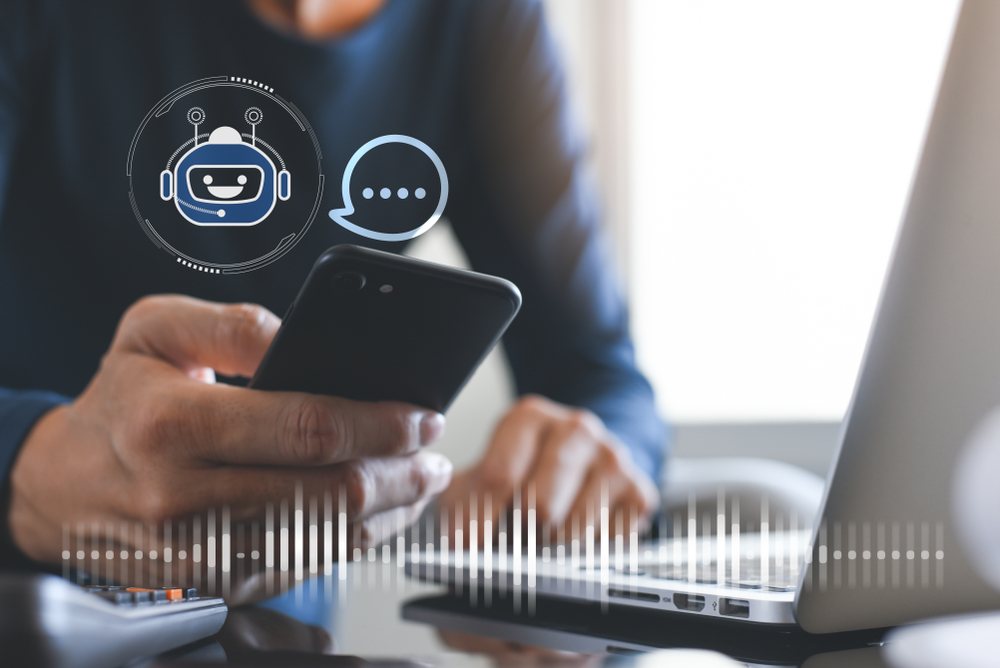 It happens that we come across ads such as solar leads for sale. Most often, these are the leads obtained by the bots during the aforementioned telephone conversations. These obtrusive and burdensome activities meet with increasing reluctance on the part of recipients, and are even reported to the relevant authorities. Therefore, they cannot be considered a good way to generate leads and encourage solar installations.
Marketing of green energy and renewable energy sources
Green energy, also called the energy of the future, is energy from renewable sources, i.e. from natural resources. The most popular sources of green energy are wind, sun, water, geothermal energy and biomass. They are also known as clean sources and are promoted as an alternative to traditional energy carriers.
Promoting an ecological attitude is currently a key activity of companies selling products based on RES. This type of marketing can affect the customer in two ways. Firstly, directly from the manufacturer focused on selling a given product, and secondly - as a form of creating specific behaviors focused on environmental protection.
Pro-ecological brand image is better perceived by consumers, therefore focusing on the use of RES is currently perceived as a trend aimed at indirectly gaining customers. This does not change the fact that an ecological attitude brings the same benefits both for the environment and for the whole society. After all, achieving climate neutrality is our goal and main task for the coming years. To achieve it, we need to increase the use of renewable sources in every area of life. Green energy marketing should encourage building a future based on solutions that interfere with the natural environment as little as possible.
Promoting renewable energy sources - what you should know:
What should the marketing strategy in the RES sector be based on?
The strategy of promotional activities of a company from the renewable energy industry should be based on the advantages and values that are valuable from the perspective of customers. It is worth communicating the ecological and economic values of the proposed solutions. Efficiency, reliability and safety of obtaining energy from renewable sources are also important.
What tools to use to promote photovoltaic companies?
Online tools are great. The basis is a website containing the most important information about the company and its services. The website must be clear, functional, visually attractive and optimized for SEO. The campaign can also use: content, i.e. a company blog, graphics, infographics, videos, social media, Google business card, Google Ads campaigns.
Why is it worth working with an agency?
A marketing team showing interest in renewable energy sources is the best support in the promotional activities of a company from the renewable energy sector. Specialists perfectly know the needs of customers, know which tools work best and are able to adjust the campaign to the individual needs of the company. This enables them to acquire valuable leads. Cooperation with the agency is a good investment in the development of the company.