Sales is a very important part of any business. Without it, no production would make sense. The key to effective sales is proper preparation. What should comprehensive step-by-step sales planning look like? And what elements of a sales strategy should be included in it?
Sales planning - why is it so important
Sales planning is a specific preparation for effective business operations. This process determines the steps that the company should take to achieve specific goals, facilitates making important decisions leading to the implementation of the assumed market, marketing and promotional strategy.
Comprehensive sales planning brings benefits on many levels. First of all, it leads to the optimal use of the company's resources and, consequently, reduces production costs. The company does not produce "on the other hand", rationally distributes its resources and does not expose itself to unnecessary losses. Sales planning allows you to reduce the level of accumulated inventory, which translates into lower storage costs. In addition, it increases the availability of goods at individual points of use, stores and other points.
Sales planning is the basis for effective activities. Thanks to it, the company knows what to expect from the market, reacts quickly to any changes and quickly implements appropriate solutions that ensure smooth sales. Sales planning should be an element strategic management in the enterprise. This process translates into the improvement of many processes, which maximizes the company's efficiency and ensures its stable position on the market.
Are you planning to increase your sales?
Check how our activities can help you!
Sales strategy elements that should be included in it
The first and at the same time the most important stage of sales planning is to define and analyze the target group. The better and more detailed we identify and define recipients, the more effective sales activities we will be able to conduct. At this stage, it is worth remembering about customer segmentation, i.e. dividing them into specific categories - preferences, needs, expectations regarding goods and products, and belonging to a specific social group.
Customer segmentation will facilitate effective management of the sales process. It will indicate what steps to take to reach a specific target group, as well as what tools and elements of the sales message to use to be successful.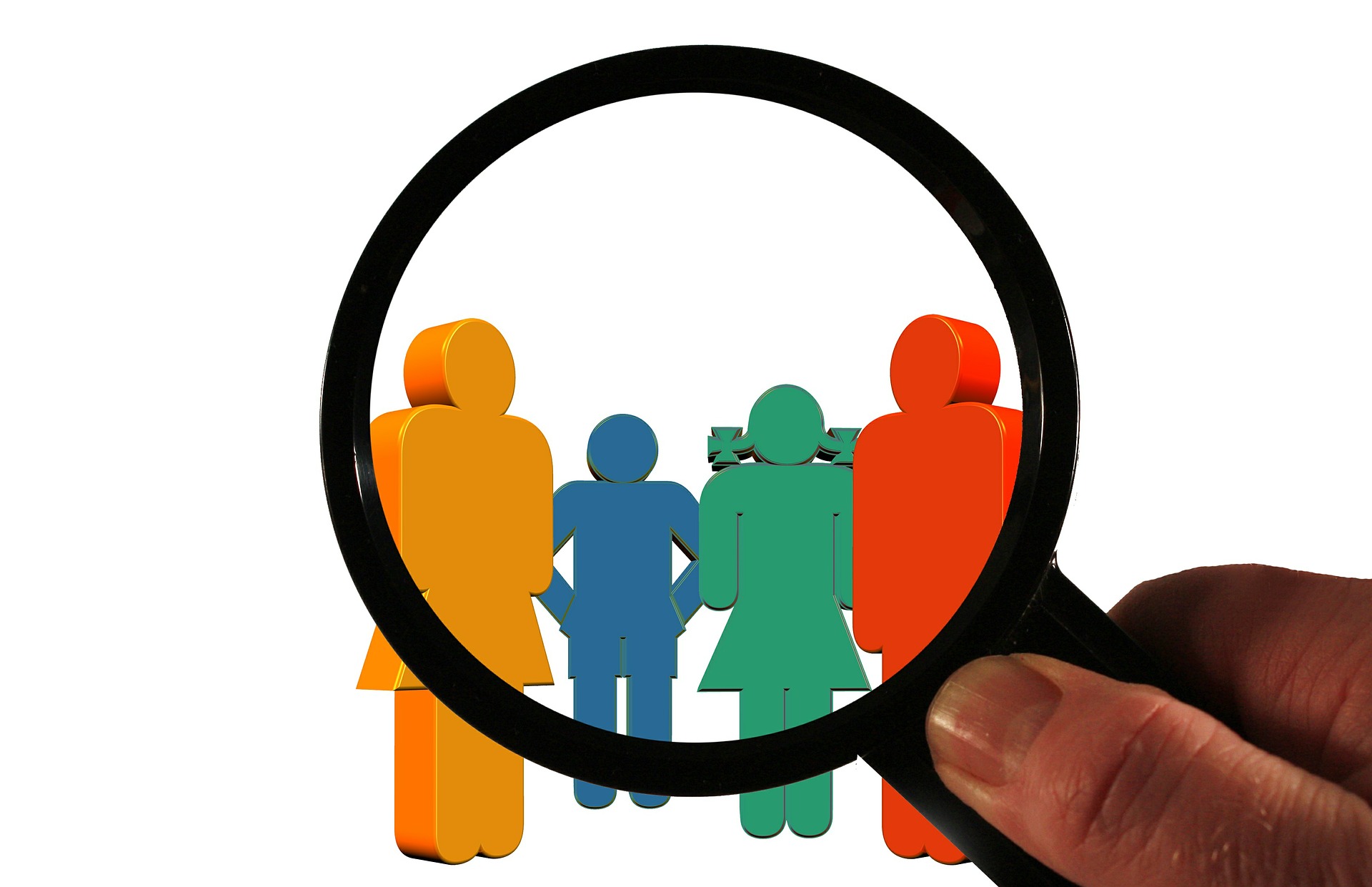 In the sales planning process, it is important to define the unique characteristics of the product, brand attributes and other elements that distinguish it from the competition. The values of the product or brand strengthen the language of sales, and thus facilitate the achievement of sales goals.
An important step in sales planning is choosing the right pricing strategy. Pricing strategy is the determination of the value of the products or services offered in order to maximize profits and generate high market share. In order to accurately define your pricing strategy, you should consider:
costs of manufacturing or purchasing the product,
current market situation,
price trends on the market, i.e. the prices of competitive products,
demand,
economic conditions,
actions and competitiveness of market rivals.
The most commonly used strategies include:
skimming, i.e. collecting cream - setting inflated prices to emphasize the exclusivity of the product,
market penetration - offering very low prices in order to maximize profits and gain a large market share,
imitation - offering prices similar to those of competing products.
The sales development strategy is also a detailed analysis of competition, including constant identification of the company's position in the industry in relation to market rivals. In the competition analysis, it is worth taking into account the marketing strategies used, market shares held, product distribution channels used and customer opinions. The data obtained in the study are the basis for determining the company's strengths and weaknesses, which helps in strategic sales planning.
What else to consider?
In the sales planning process, it is also worth considering:
macroeconomic and political trends - how the current economic / political situation may affect the functioning of the company,
seasonality of sales - changes in value and customer needs depending on specific factors, i.e. season, crises,
analysis of existing sales activities,
the size of the sales team,
evaluation of the sales team's potential,
specific sales goals.
How to estimate sales?
It is worth starting sales planning with determining the annual amount of sales. Then divide the value by 12 months and assess whether the plan is feasible with your current workforce, goodwill, resources, and marketing support. It is good practice to leave a margin of error of around 10%. It is better to set a slightly lower sales target and achieve it without problems than to expose the company to unnecessary financial losses and other problems.
The human factor is of key importance in sales planning. It is the employees who largely determine the efficiency and effectiveness of the enterprise. Each employer must provide employees with appropriate conditions for development and acquiring new competences. Moreover, it should offer them favorable employment conditions, foster a good atmosphere at work and motivate them to act. Such actions undoubtedly will increase employee productivity.
Planning and sales strategy also means determining KPIs, i.e. key performance indicators used to measure the results of the activities carried out. KPIs it is worth defining individually for each trader, depending on his seniority and capabilities. 
Sales strategy examples of effective actions
Sales strategy management is a key element of any company's success. Competition is increasing these days, so you have to be innovative and proactive. There are many effective actions that any business can take to increase its revenue. One way is to use analytics. Data analysis allows you to understand which products or services are the most popular, which allows you to tailor the offer to the needs of customers.
Another idea is to optimize the sales process. For example, order fulfillment times can be shortened, which increases customer satisfaction and speeds up business processes. The application of these and other sales strategies is crucial for the success of any company and should be the basis for planning activities for the coming years.
The company's development strategy requires an effective sales strategy
Nowadays, where the competition on the market is increasing, an effective sales strategy is crucial for the company's development. It is not only a matter of sales skills, but also the level of involvement in the process. Therefore, in order to effectively manage a company, it is necessary to develop a solid sales strategy that will attract new customers as well as maintain the loyalty of existing ones.
Building a sales strategy is a process. Requires a specific action plan. In order to achieve the assumed sales results, it is necessary to develop customer acquisition procedures, and thus improve the sales funnel. By implementing an appropriate strategy, the company contributes to business development and creates an opportunity to attract potential customers even more effectively.
Worth knowing:
What is a sales strategy?
A sales strategy is a comprehensive plan that aims to attract customers and increase sales. It requires companies to get acquainted with the preferences of their target group, analyze the market and competition, and develop marketing tools. It is important that the strategy is appropriately adapted to the nature and type of products or services offered by a given company. When you implement an effective sales strategy, you are able to reach more customers, encourage them to buy and improve your company's bottom line. Sales strategy is a key element in business that is worth getting to know and implementing.
Think like your client: sales development strategy in line with market expectations, or what?
For sales to be effective, it is necessary to consider the customer's perspective. It is not enough just to offer a product or service, it is important that the sales strategy takes into account the expectations of the market and is consistent with their needs. The key to success in trading is to stay on top of trends and understand what really drives clients to make decisions. Merchants who stay ahead of the competition through precise market analysis will have a much better chance of succeeding in the industry. It is important to remember that today the customer is more demanding than ever before, so it is worth paying special attention to adapting the sales strategy to their needs.
How to create and implement a winning sales strategy?
Nowadays, creating a winning sales strategy is crucial for business security. It is no longer enough just to offer quality products or services. To be successful, you need to stand out in the market and attract customers. For this reason, it is important to focus on coming up with a well-thought-out sales strategy. It must take into account the needs of recipients, the specificity of the industry and competition. After creating a strategy, it needs to be implemented. It is worth spending enough time and resources on it, because a properly designed and executed sales strategy will ensure the company's success and a stable source of income.
What are the elements of a sales strategy?
Knowing how to sell effectively, a sales strategy can bring significant benefits to your business. Elements of the sales strategy that are worth considering include, above all, precise definition of the target group, building trust among customers, developing a unique brand image and using various methods to reach potential buyers. In addition, it is important to monitor sales results and adjust the strategy on an ongoing basis. Thanks to this approach, your business can gain a competitive advantage and you can become a leader in your industry.
What tools are used in the sales strategy?
You need the right tools to be successful in sales. The sales strategy uses many different tools that help the customer in making a purchase decision and the seller in effectively persuading the product. The most important include: CRM, marketing automation systems, e-commerce platforms and mobile applications. Thanks to them, selling becomes easier and more effective. Knowing the needs of your client, you also know what tools will help you gain their trust and increase the number of products sold. One thing is for sure: these days, tools are crucial for anyone who wants to be successful in selling.