Online sales enjoy unflagging popularity. From the report "Omni-commerce. I buy conveniently", prepared by the Chamber of Electronic Economy, shows that almost 90% consumers buy online. Customers appreciate that they have access to many different products, and the purchase process itself is simple and convenient. Entrepreneurs are eager to use the potential of the network. The e-commerce industry is developing at an amazing pace. Unfortunately, this creates more and more competition. Only those companies that know how to conduct effective promotional activities have a chance to survive on the market and be successful. What should online store marketing look like? We present everything you need to know!
Attractive and functional online store
Even the best actions will not bring results if the appearance and functionality of the website leave much to be desired. The results of the Adyen Retail Report indicate that as many as 70% consumers will not shop in a stationary or online store that does not offer convenient solutions. Research by the Baymard Institute shows that potential customers abandon their shopping carts if the additional costs are too high to place an order, you need to set up an account, the purchase process is long and complicated, and the website often has errors.
An online store should be visually attractive, clear and easy to use. It is worth simplifying the purchase process as much as possible, taking care of the page loading speed and quickly fixing all errors. Only then can you move on to marketing planning.
Do you want to increase the visibility of your business?
We have effective ways to do it!
Promotion in e-commerce is in a way similar to advertising a classic website. Similar tools are used in both cases marketing channels – such as Google ads or a company blog. The difference is the purpose of the actions. The idea of marketing a business card website is to get as much traffic as possible, while in the case of an online store, sales are the most important thing. E-commerce marketing must be focused on generating maximum sales, which will translate into real profits.
In promotional activities for an online store, there is no time for ill-considered steps. The basis is a well-thought-out strategy! The following elements are helpful in building a marketing strategy:
persona, i.e. the profile of a potential customer,

customer purchase path,

realistic and measurable goals (e.g. increasing sales by 20% during the year),

KPI (Key Performance Indicators), i.e. key performance indicators (e.g. ROI, i.e. return on investment),

ways to verify the activities carried out.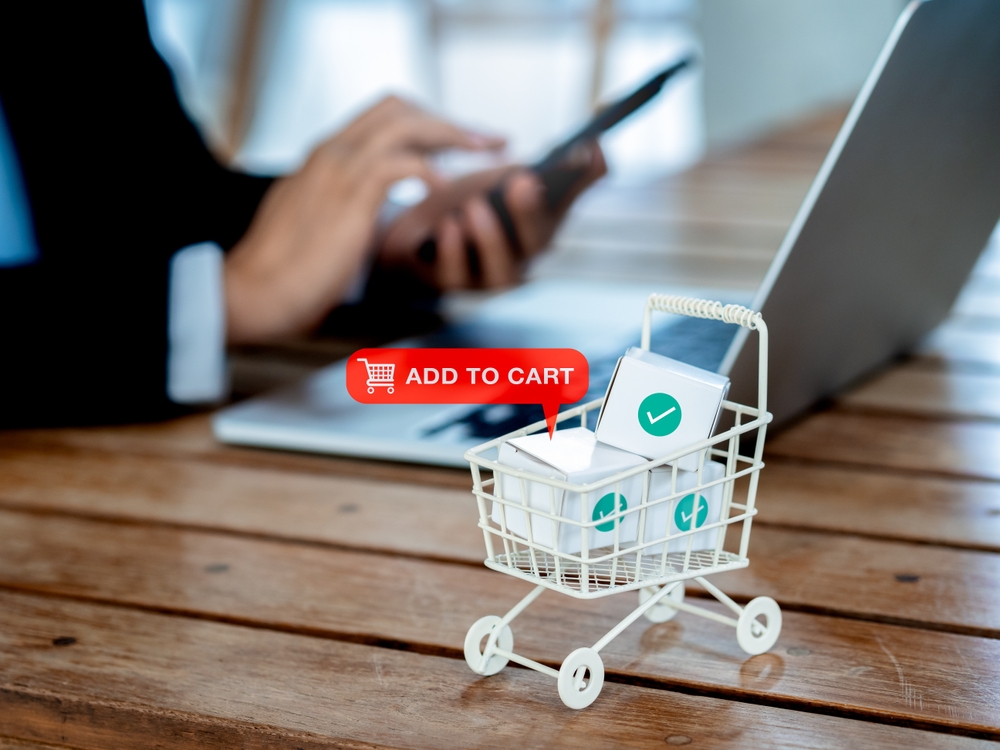 Promotional activities can be carried out in various marketing channels. Which of them are worth using?
Internet marketing potential
The promotion of an online store should take place primarily ... on the web! Internet marketing has great potential. It allows you to reach a wide audience, build brand recognition on the market and create its positive image. Advertisers can choose from a wide variety of tools to achieve their business goals.
One of the most important is SEO. Good positioning of the online store contributes to its popularity on the Internet. The higher your page is in the search results, the more users will find it. The advantage of positioning is valuable traffic - the website is visited by people who are really interested in the offer.
How to take care of SEO? Attractive and clear photos as well as unique descriptions of products and categories containing key phrases should appear on the website of the online store. The store must be legible and easy to use. Technical issues are also important, i.e. clear redirects, matched meta tags, page loading speed, responsiveness and SSL certificate.
Content marketing, i.e. skillfully promote your online store
Content marketing is of great importance in e-commerce. Valuable, substantive content arouses interest - it makes the advertising message less aggressive and more recipient-friendly. The publication of unique content contributes to building a positive one brand image and strengthens its relationships with customers. In your content marketing strategy, remember about the target group – the content must match their preferences. Only then will they be effective!
The best tool is a company blog. Carefully prepared blog entries that meet the expectations of recipients can encourage them to check the store's offer. A company on the blog can present itself as an expert in a given field. It can educate, inspire and entertain.
Effective content marketing strengthens the positive image of the company, and thus makes it easier to achieve sales goals. In addition, thanks to the content of keywords, it greatly supports website positioning.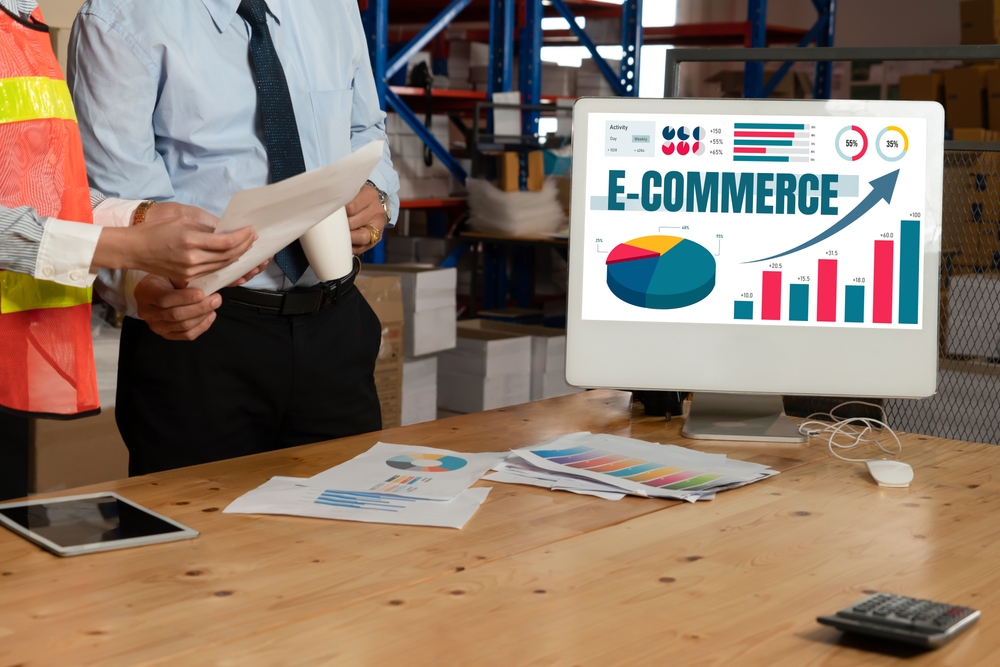 Social media in e-commerce marketing
Every conscious entrepreneur is aware of the power of social media in creating an image, gaining new customers and building relationships with existing ones. Activity in social media shows the brand from the other, human side. It allows it to be closer to the recipients - gain their trust, and thus increase its position on the market.
In social media, you can publish inspiring entries and recordings, memes, infographics, trivia, vlogs or contests. Paid advertisements are helpful in promotional activities, which allow you to reach a wider group of people. In social media, you can use the so-called. targeting. Thanks to it, advertising messages are displayed only to those people who belong to the target group. This has a huge impact on the efficiency of operations.
Social media marketing is also cooperation with influencers. Professional web developers are opinion leaders among their communities. As many as 7 out of 10 consumers admit that they trust influencer recommendations as much as they trust the opinions of their friends. Cooperation with influencers in e-commerce can bring phenomenal results.
Social media allows you to get to know your target group well. Thanks to marketing research, you can find out who the brand's audience is, what their interests are, what content they like to watch, etc. This is extremely valuable information for advertisers. Thanks to them, you can create effective advertising content tailored to the expectations and preferences of potential customers.
Do you lack time for marketing activities?
Entrust them to us and enjoy the results!
How does e-mail marketing support e-commerce?
Email marketing is perfect for the e-commerce industry. It can support building long-term relationships with customers, support sales and create a favorable brand image. The most popular e-mail marketing tool is the newsletter, i.e. cyclical messages containing information interesting for users. The newsletter reminds you about the brand, supports good relations with customers and builds awareness of the company on the market.
The mailbox is also a great place for referral marketing activities. The recommended method has a great effect on sales. According to a Kantar Media study from 2020, as many as 92% consumers trust customer recommendations (even if they do not know them) more than official brand advertising messages. The report "E-commerce in Poland 2021" shows that it is the opinions of others that are the main source of credibility of an online store. How to encourage customers to share their opinion? It is worth offering them a discount on their next purchase, free delivery or other benefit.
Marketing automation - promotional activities for the 21st century
Marketing automation consists in the use of special software, which is supposed to streamline and simplify repetitive marketing processes in various channels of communication with the client. The marketing automation system tracks the behavior of users on the website. Thanks to this, it allows for precise segmentation of recipients and maximum personalization of marketing messages. Implementing solutions marketing automation, we increase the effectiveness of promotional activities and save a lot of time that we would have to spend on duties related to marketing communication and customer service.
An example of marketing automation includes:
e-mails, text messages and PUSH notifications - messages with birthday wishes or thanks, product recommendations based on purchase history, reminders about abandoned carts,

chatbot,

displaying products that may be of interest to customers.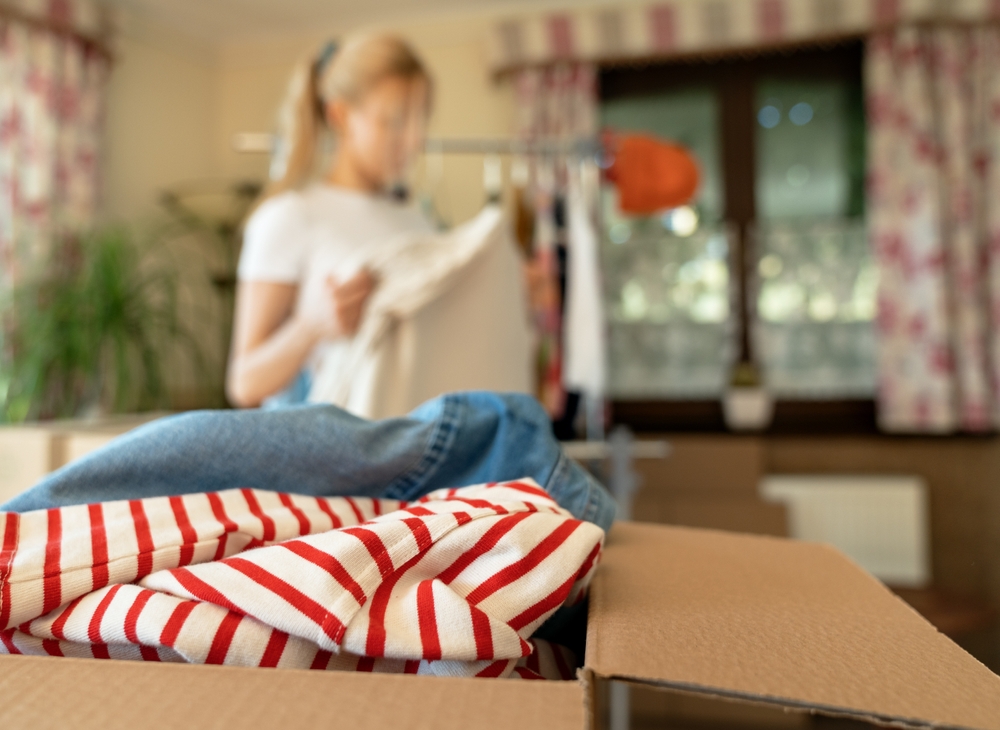 Other ways to advertise your online store
We will undoubtedly include other effective forms of marketing for e-commerce dynamic remarketing, i.e. promotional activities aimed at people who have already visited a given online store. The Google system analyzes the user's traffic in the store, and then creates and displays an advertisement for a specific product. The purpose of remarketing is to remind the potential customer about the brand and reduce the phenomenon of the so-called. abandoned cart.
When running an online store, it is worth taking care of your presence on price comparison websites, such as Ceneo or Nokaut. You can't forget about the Google Ads system, especially about product ads, displayed at the top of the search results and in the "Shopping" tab.
Store marketing activities should be well thought out, tailored to the target group and based on measurable goals. Use various Internet marketing tools, do not be afraid to go beyond the usual patterns and take care of the high quality of advertising messages. In this way, you will reach more customers, gain their trust and achieve market success!
Online store marketing - what you should know:
What determines the effectiveness of e-commerce marketing?
Promotional activities will be effective if: they are based on a well-thought-out strategy, the website is visually attractive, efficient, intuitive and functional, marketing communication takes place through appropriate channels (adjusted to the nature of the target group).
What marketing channels to use in e-commerce?
You can promote your website in various ways. The most important thing is proper positioning in the search engine. Thanks to it, more people who are really interested in the offer will come to the store. Content marketing activities, e.g. running a company blog, are of great importance in e-commerce. Content marketing helps to build a positive image of the company. Other tools useful in e-commerce are: social media, newsletter, recommendations, Google Ads, price comparison websites.
What is the importance of marketing automation strategies in e-commerce?
Thanks to marketing automation, running campaigns on the web is easier. It maximally simplifies and streamlines repetitive processes, allows you to save a lot of time, and also affects the effectiveness of advertising activities by analyzing customer behavior and segmenting recipients.