Do you run an excellent holiday property in a great location, provide the highest comfort of accommodation and offer great prices, but you still don't have as many guests as you would like? Hotel marketing is just as important as the outstanding quality of services. Here are a handful of proven ways to get guests and be popular in the industry.
In today's competitive hotel market, effective hotel marketing is a key element to achieving success. Developing and implementing an effective marketing strategy is an essential part of building a hotel's brand and attracting customers. Your hotel's priority is to understand and meet customer expectations by providing not only high-quality services, but also unforgettable experiences.
Hotel marketing – your guarantee of success
In August 2021 alone, almost 4 million tourists stayed in accommodation facilities in Poland, who were provided 12.7 million overnight stays. The result was respectively 20.1% and 18.8% higher compared to the same period a year earlier. These data clearly show the growing interest in hotel rest among Polish holidaymakers.
There is great potential in the hotel industry. Modern recreational facilities are constantly appearing on the market, attracting tourists from all over the country. This creates new challenges for existing hotels that have to compete for guests. It is also impossible to mention hotel giants, i.e. brands that have their facilities in many places in Poland and even abroad. Popular hotels also pose a significant threat to smaller, less-known brands.
Running a hotel it's art nowadays! An entrepreneur who wants to be successful in the incredibly competitive hospitality industry needs to invest in marketing. Marketing in a hotel should not be a coincidence. It must be based on deliberate actions carried out consistently throughout the entire period of operation.
How to do effective hotel marketing? 
In today's world, it is not enough to place a banner in a popular place in the city, create an advertising spot for television and place advertisements in the press. Today's hotel marketing is more than that. You need to use innovative solutions, unconventional forms of promotion and new channels to reach recipients. What to base on marketing activities? What forms of marketing will work best in the modern world?
Take advantage of Internet opportunities
The Internet is an inseparable element of today's marketing. Through the network, you can quickly reach hundreds or even thousands of people potentially interested in your offer. It is also a great place to build a positive image and create good, trust-based relationships with your recipients.
You are definitely running your hotel website. Remember that the website is your website business card. Therefore, make it attractive, readable and high-value. Check if there are any technical errors, it is easy to use, intuitive and fits well with the screens of various devices.
The website itself, however, is not enough to conduct effective marketing in a hotel. You need to make it visible on the web. The tool used to improve visibility is SEO, i.e. Search Engine Optimization. SEO is a complex process to get the best ranking on Google's organic (organic) searches. The positioning of the page consists in its appropriate optimization, including adapting the content to Google's guidelines and enriching the content with appropriate key phrases. SEO activities increase the likelihood that a guest, after entering a phrase that corresponds to your business, eg "hotel in the Karkonosze Mountains", will find your website and take advantage of your offer.
remember about Google Ads and Google My Business. The former is a special advertising system that allows you to display ads on Google and on search engine partner sites. The costs of running a campaign in Google Ads are low and can bring satisfactory results in a short time. Google My Business is an online showcase of the company. The potential client will find all the basic information about the company in it.
In order to conduct effective marketing in a hotel, you need to ensure that potential customers know the benefits they will receive by staying in your property. You can communicate the advantages of your hotel on social media. Facebook, Instagram and other social media are one of the fastest channels to reach your audience today. Through them, you can promote your brand in many ways - from traditional posts, through sponsored articles and paid advertising, to influencer marketing, viral ads and other unusual activities. By using social media, you will permanently subscribe in the minds of your recipients and thus build a stable position of your brand on the market.
As part of the internet marketing you can also:
cooperate with bloggers,
cooperate with the Booking.com portal.
Introduce beneficial solutions
People are more likely to take advantage of a given offer if they see specific profits in this action. To increase the popularity of your hotel, offer potential guests benefits that will encourage them to interact with your brand.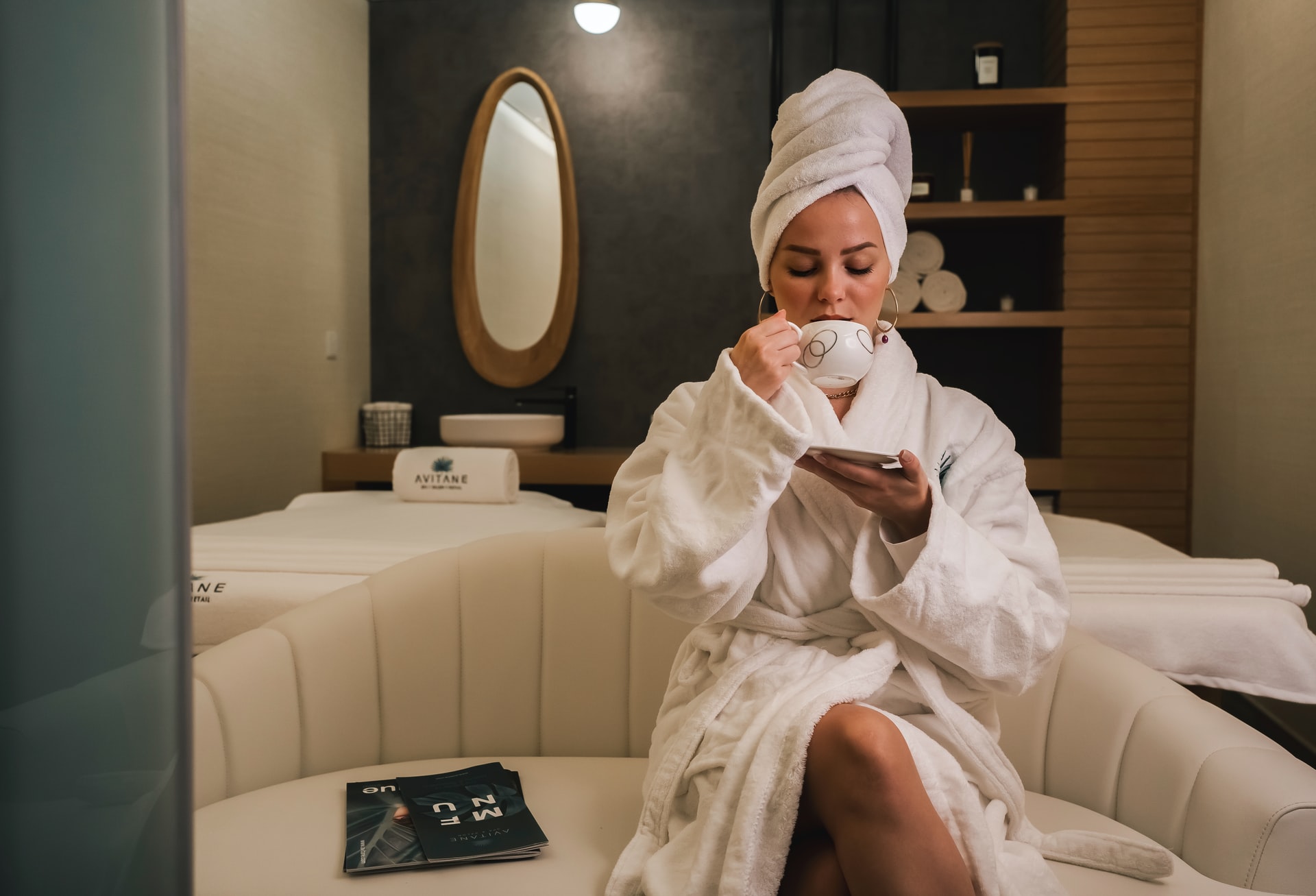 One of the most common marketing solutions in a hotel is a loyalty program. It is a special system in which guests can collect points for their stay at the hotel and convert them into attractive discounts, coupons or other rewards. Loyalty programs effectively encourage interaction with the brand. In addition, they are a great way to build long-term, positive relationships with your audience.
Another idea is to create packages of services and special offers for reservations up to a certain number of rooms. What is such a program? The more rooms guests book or choose a longer stay, they will receive a greater discount or will be able to use additional hotel services for free or at an attractive price. Service packages and discounts are a great, encouraging form of hotel promotion.
Hospitality management and marketing are key elements of success in this competitive service sector. It requires meticulous organization, supervision of staff, financial management and ensuring excellent guest service. It also means maintaining high standards of cleanliness and comfort, as well as adapting the offer to the changing needs of customers.
Hotel marketing is the art of attracting customers and building a brand. It includes identifying the target group, determining the unique features and benefits offered by the hotel and selecting appropriate promotion channels. Marketing activities in the hotel industry it is not only advertising, but also taking care of your reputation in social media, obtaining positive opinions and reviews, as well as establishing partnerships with industry companies.
Management and marketing in the hotel industry is a complex task that requires constant adaptation to changing trends and customer expectations. The key goal is to provide an excellent guest experience, build loyalty and achieve profits through effective management and effective promotion. It is a dynamic field where innovation and creativity play an important role in achieving success.
Hotel marketing on the Internet is not only about website positioning
In today's digital environment, online hotel marketing goes far beyond traditional website positioning. While SEO (search engine optimization) is still important, success in the hospitality industry requires much more diverse strategies. Effective online marketing is a comprehensive approach that includes activity on multiple online platforms. Including on booking portals, social media, review sites, and as part of email marketing campaigns. These activities include: internet advertising or hotel website positioning. Internet hotel marketing has many names. Effective online advertising may mean increasing hotel traffic, but e-marketing tools in the hotel industry offer a whole range of possibilities:
video marketing,
dynamic remarketing,
information for guests,
personalization marketing,
facebook ads,
hotel promotion on Facebook,
content marketing,
hotel ads,
hotel website (including hotel website positioning),
intuitive booking system etc.
The modern traveler uses a variety of information sources and shopping channels before making a hotel reservation. Therefore, it is important for a hotel to fully utilize the potential of online marketing to reach its target group on many fronts. Social media advertising campaigns, customer reviews and presence on booking portals are key elements of an effective hotel marketing strategy. Thanks to this, hotels can build their brand, acquire new customers and maintain the loyalty of those who have already had the opportunity to stay there. Hotel marketing on the Internet means understanding modern trends and adapting to the requirements of today's travelers, which translates into increased competitiveness and profitability in this dynamic industry.
How to maintain a positive hotel image?
Most people, before deciding to book accommodation in a given place, check hotel reviews about it on the Internet. Every hotel that wants to develop and constantly attract new guests must take care of good PR. Therefore, recommendations are an important element of hotel marketing. Encourage guests to leave comments about your property on popular opinion-forming websites (TripAdvisor) and booking websites (Booking). You can offer them attractive discounts on services as a thank you for leaving a review. 
Analyze opinions appearing on the web on an ongoing basis and react appropriately to unfavorable comments. Offer dissatisfied guests favorable solutions to their problems. Sorry for the inconvenience. Show that you care about the satisfaction and well-being of your customers.
You can also build a positive image of your hotel in other ways. Among the most popular we will mention:
participation in various events,
supporting important initiatives,
cooperation with sports teams,
promoting local events,
participation in social actions.
To do good marketing for a hotel, you need commitment, regularity and a certain amount of creativity. Don't be afraid to go beyond the usual patterns, be consistent in your actions and focus on long-term relationships with your guests. Thoughtful marketing activities are a recipe for success in the hotel industry.
Trends in the marketing of hotel services – why is it worth knowing them?
Knowledge of trends in the marketing of hotel services is extremely important for success in this competitive industry. The dynamic nature of the market and changing customer preferences require hotels to constantly adapt their marketing strategies. The value of monitoring and applying the latest trends comes from several key reasons.
Firstly, they allow hotels to better understand the expectations and needs of their target group, which allows them to deliver more personalized experiences. In addition, following trends allows you to more effectively use online tools such as social media, booking websites and e-mail marketing campaigns. Third, modern trends such as sustainability and technology integration can help hotels become more competitive and attract new customers. It is therefore worth investing in ongoing analysis and adjustment of marketing strategies to keep the hotel at the forefront of the industry and ensure constant growth of customers and profits.
Effective hotel marketing uses innovative sales tools, often including paid forms of promotion. It takes into account the hotel's opinions of both satisfied and dissatisfied guests. Customer experience marketing is based on building relationships. No hotel marketing campaign, even the best, will be effective in the long run if we do not actually focus on creating and delivering unique and positive customer experiences when interacting with our brand.
Worth knowing:
Why is a hotel website so important?
A hotel's website is a showcase of the place, which is always available to potential guests. In addition to presenting the offer and photos, the website can offer many other attractions, such as the ability to book rooms or tables in a restaurant. Therefore, how the website looks and works is of great importance for advertising a product such as a hotel. An inappropriately designed or not updated website may discourage potential customers who are looking for a suitable place for a vacation or business trip. On the other hand, a well-made website can attract attention and encourage people to make a reservation. Therefore, investing in a professional hotel website is an investment in the future of your business.
What marketing campaigns for the hotel are effective?
To attract new customers and encourage them to choose our hotel, it is important to use various advertising strategies. Using advertising on social media, including Facebook, Instagram and Twitter, may be an effective tactic. It is also a great idea to cooperate with influencers who have a large group of followers and can positively influence the brand's image. Another way to attract the attention of potential customers is to organize competitions with prizes, which will certainly arouse interest among social media users. Let us remember that effective product advertising is the key to success, and the implementation of the above-mentioned activities may contribute to increasing the number of reservations and customer satisfaction.
Does influencer marketing work for a hotel?
Influencer marketing is an increasingly popular method of advertising products in the era of social media. In the case of a hotel, a well-conducted campaign using influencers can bring spectacular results. Why? Well, nowadays, when many people decide to choose a hotel based on the opinions of others, influencers with a large, active community can contribute to increasing the hotel's recognition and interest of potential customers. Check which influencers have gained recognition in the hotel industry and consider a campaign with their participation that will give your hotel greater visibility and increase the number of bookings.