The quarterly report of PZPM and KPMG (Q1/2022 edition) shows that almost 450,000 were registered in Poland last year. new passenger cars, i.e. over 4% more than a year earlier. There were also almost 24% more vans and over 58% more trucks on the roads. The automotive industry maintains a dynamic pace of development. Marketing in the automotive industry has changed a lot over the years. New forms of advertising inform, inspire, entertain and educate. At the same time, they are incredibly effective! What does car brand marketing look like today? What elements should not be missing in an effective promotional strategy?
The first advertisements of the automotive market
The first car advertisement appeared at the beginning of the 20th century, in 1908 to be precise. It took up a whole page of the Post and featured a Ford Model T - along with a price tag and a brief tech note. In the 1920s, advertising graphics were kept in the art deco style. In the photos next to the cars there were elegant gentlemen accompanied by ladies in impressive hats and fur coats.
After World War II, the world of advertising in the automotive industry underwent a major revolution. Futuristic illustrations appeared, often bordering on the absurd. In later years, the image of a happy family began to be used, and celebrities were engaged in the campaign. In the 1980s, advertisements began to appear on TV screens. They were loud and bright. At the end of the 20th century, spending on promotional campaigns increased. The emphasis was on creativity and storytelling.
Do you need support in the area of marketing?
We know how to effectively achieve goals!
Contemporary marketing of the automotive sector
Modern advertisers have much more options. Appeared new forms of advertising – cinema spots, Internet campaigns, virals and many others. Marketing specialists willingly go beyond the usual patterns and focus on creativity. They consciously combine various channels to reach potential customers - both traditional, such as billboards or radio spots, and digital, including newsletters, inspiring videos published in social media or Google ads. Unusual forms of advertising appear in the public space more and more often - dummy cars, touch screens with interesting messages or fancy posters on bus shelters, blocks of flats or tenement houses. Marketers working for the automotive industry have a wide scope to show off.
Communication of the automotive industry based on the unique features of the brand
Almost half of Poles admit that a car is an indicator of social status for them. A car is an addition to life, it complements the owner's personality. With its help, we can present ourselves as lovers of comfort, modernity or fast driving. Car manufacturers like to use this in their promotional campaigns. They like to talk about ultimate comfort, exceptional luxury, 100% safety and incredible driving pleasure.
How to get the message?
Promotional messages often refer to development and other important life issues. They talk about the future, key choices. An example is the advertisement of the Skoda Scala car model, which emphasizes that every step forward matters.
A similar message is conveyed by the spot for the fully electric Audi O4 e-tron car - we are constantly moving forward, developing, discovering new technologies, redefining how we want to live, choosing our future.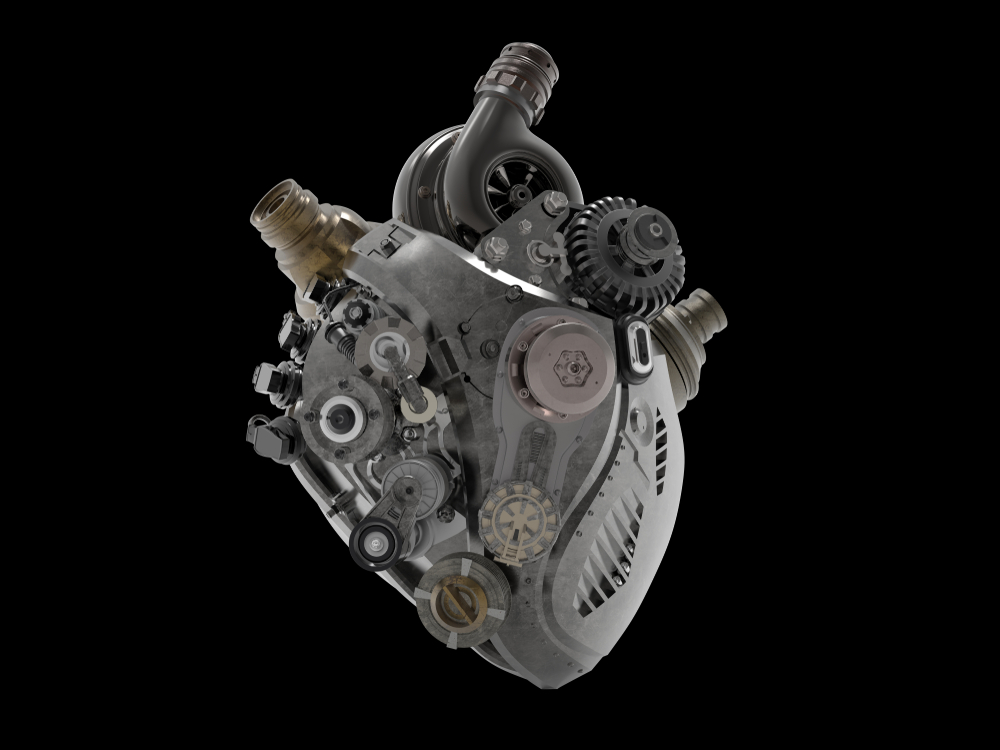 Internet marketing in the automotive sector
Digital marketing is of great importance today in the promotional activities of various brands - including car brands. The biggest advantage of the Internet is its huge reach. Carefully prepared, relevant advertising can reach thousands of new target customers in the automotive industry. An example was the Volvo campaign where Van Damme does the splits between two cars. The video went viral – people eagerly shared it, thus creating a natural buzz around the company.
Various methods can be used in marketing activities communication channels and forms of online advertising. In addition to your own website, positioning and advertising on the Google network, social media are great. Through social media, you can promote your products in an interesting way, build lasting relationships with recipients and create a positive brand image.
The potential of sociali can also be used in other ways. It is a great place to research the brand image and marketing environment, including competition and the target group. By monitoring users' conversations about the brand, competing companies, specific car models as well as customer expectations and shopping experiences, you can gain a lot of information that will be useful in further marketing activities.
Content marketing - the key to success
In the Whitepress report, more than half of the surveyed companies admitted that they intend to increase their content marketing budget in the near future. Nothing unusual. Good, carefully prepared content supports the development of the brand on many levels - it helps to build a positive image and helps in gaining new customers. The effectiveness of a content marketing campaign depends on the strategy. The strategy must take into account the goal, brand strengths, characteristics of recipients and competitors, channels, methods and language of communication, and methods of measuring the effects of conducted activities. The aim of the campaign may be to build recognition among the target group of the industry, acquire a certain number of customers or better positioning of the website.
Content should be created according to the AIDA principle:
attention - draw the reader's attention,

interest - arouse interest in him,

desire - convince him that the product meets his needs,

action – encourage a specific action.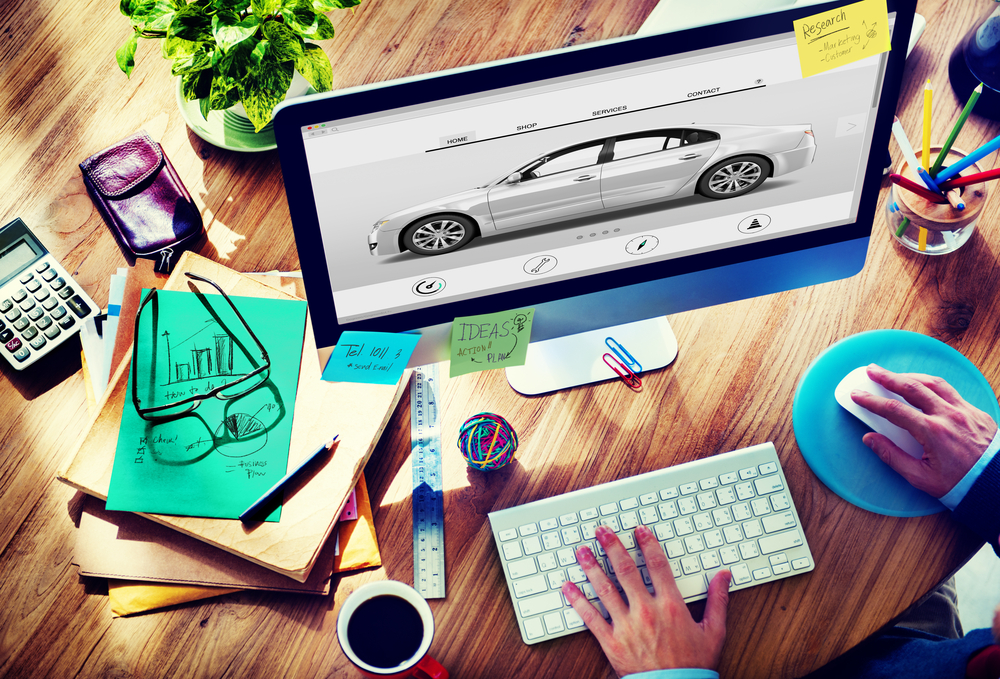 In the case of the automotive industry, professional and substantive car descriptions, reviews, tests, comparisons and guides published on the company's blog, inspiring entries on partners' websites and thematic websites are perfect.
Emails and text messages in a promotional campaign for the automotive industry
The results of research conducted by SARE indicate that as many as 80% companies use mail marketing. They mainly use it to communicate about promotions and news, run loyalty programs and transactional communication. Email has huge advertising potential. The key is to create an appropriate strategy that takes into account the individual needs of the automotive industry customer and the purpose of promotional activities (sales, cross-selling, education, relationship building, etc.).
The biggest challenge of modern brands is to obtain personal data of potential customers. How to do it effectively? Over 70% surveyed in the SARE study admit that they willingly leave their contact information on the website if they receive some benefits in return (e.g. discount, gift or special offer). In the automotive sector, invitations to a test drive or additional services (e.g. comprehensive car cleaning) work well.
It is also worth using SMS in promotional activities. It is the most popular form of mobile communication in Poland - it is used by almost 98% Poles. In SMS communication there is no so-called banner blindness, and the characteristic sound arouses curiosity and encourages you to read the message. SMS campaigns allow you to quickly and effectively reach your target group. With mobile messaging you can:
invite for test drives,
inform about open days in car showrooms,
remind you about visits or dates for replacing tires or oil in the car,
conduct satisfaction surveys.
Potrzebujesz więcej inspiracji? Sprawdź propozycje jakie ma dla Ciebie PR agency Commplace.
Marketing in the automotive industry - what you should know:
What forms of advertising work well in the automotive sector?
Both traditional and online forms of advertising can be used to promote car brands. The most popular are undoubtedly banners and billboards, TV and Internet spots, mail marketing, social media ads as well as blog, expert and sponsored entries. Unusual methods of promotion, i.e. virals, memes, advertisements in unusual places or on interesting transmitters, located in public space, work great.
How to use content marketing in the automotive industry?
Recipients of automotive content like tests, car reviews, comparisons of brands and different models, and guides (e.g. how to change the oil, what winter tires to buy) - in the form of text, graphics or videos. Content can be shared on your own social channels, company blog and industry pages. A great idea is to cooperate with experts and influencers operating in the automotive sector.
How to use e-mails and text messages in promotional activities of an automotive brand?
SMS and mail marketing are used to inform about promotions and the latest offers and to conduct customer satisfaction surveys. These tools can remind you of important dates and invite you to open days or test drives.