As a conscious entrepreneur, you are certainly aware that good PR is the key to great success on the market. Positive company image translates into effective sales, a stable position in the industry and the ease of building a competitive advantage. Image management however, this is not the easiest task. If you want to be sure that the actions taken will bring the expected results, entrust the entire process to a specialist. The person responsible for the company's image is the PR Manager. What are his duties? And what should a competent PR Manager stand out?
Who cares about your company's PR?
It's time to entrust this task to experts!
Who is a PR Manager?
PR Manager (pronounce piar manager) is a specialist dealing with broadly understood image management. PR Manager takes care of the company's relations with the environment. Its main tasks include:
communication with the media, institutions, customers and other entities important for a given business,
informing about important events in the life of the company, such as new projects, changes at high levels of the organization, etc.,
maintaining constant contact with the media, responding to media inquiries and giving interviews on behalf of the company,
supporting the company in crisis situations, including creating an accident strategy image crisis brands,
organizing various corporate events, business meetings and press conferences.
PR Manager coordinates activities related to shaping the public opinion of a given company. This person is fully responsible for the final shape public relations specific company.
Features of a good PR Manager
Competent PR Manager has no problem in making new contacts. He is open, charismatic, communicative and maintains business relationships with ease. He presents his visions clearly and logically and knows how to actively listen to others. Thanks to this, it easily achieves the company's communication goals.
Good PR Manager thinks outside the box and creatively, shows a lot of innovation, uses his imagination and does not follow the beaten paths. This allows him to create interesting PR campaigns that create the company as a valued specialist in the industry.
Steering public relations requires some flexibility and speed in operation. Senior PR Manager usually has no problem with this. He makes decisions and delegates tasks quickly and fully responsibly. He easily adapts to changing conditions, and thanks to this, he efficiently manages the company's image, quickly masters crisis situations and effectively mitigates their negative effects.
A good PR Manager willingly develops his knowledge and acquires new competences to later use it in his work. This allows him to act in accordance with trends, in an innovative and reality-adjusted way.
Cooperation with a professional PR Manager - and every self-respecting one employs such people public relations agency – this is your ticket to great success on the market!
What do you need to know when taking a manager position?
If you're considering becoming a PR manager, it's important to be aware of a few key things. First of all, you need to know the industry you work in and the importance PR plays in its development. You must also have excellent communication skills to effectively communicate what is important to your organization. One of the most important tasks of a PR manager is reputation management brand, therefore it is important that you are able to build and maintain good relations with the media (media relations), business partners and clients. Knowledge of English in this position gives you the opportunity to work in an international environment.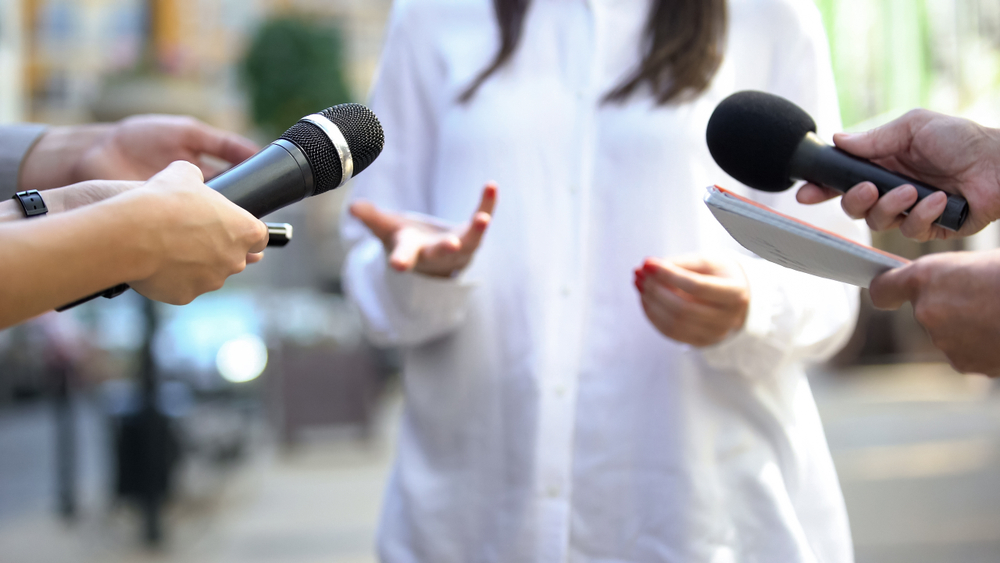 What skills should a PR manager have?
The position of PR manager is one of the most important positions in many companies. He usually does not so much a full-time job as his working hours are irregular. Must take into account the need to work occasionally on weekends. In order to effectively promote the brand image, it must be equipped with the right skills. First, he should have excellent communication skills to be able to convey messages clearly and convincingly.
Then, he should be able to act in crisis situations, react quickly and make the right decisions. The ability to work under time pressure is also important. At the same time, it should be open to exchange of views and dialogue with clients or journalists. A PR manager is a person who represents the company outside, therefore he must be professional and have knowledge of the industry in which the company operates.
The ideal PR manager is an expert in communication in the nationwide media. He has competencies in the field of content marketing. He is also familiar with internal communication tools and is able to coordinate public relations activities. These skills are crucial for the effective management of social relations and brand image. In short, a PR manager is a person who must be self-confident, brilliantly persuade to their goal, but at the same time remain professional and respect the expectations of others.
Social Media Manager - will take care of online marketing
A social media manager is a pillar of an organization's online presence. With the growing importance of social media in today's digital landscape, a skilled professional can create and execute strategies that can help businesses connect with their target audience, build brand recognition, and ultimately, increase sales.
From creating engaging content to monitoring social media metrics, the role of a social media manager is dynamic and multifaceted. In a world where social media is quickly becoming one of the best forms of communication, an experienced and competent manager is an invaluable asset to any organization.
Worth knowing:
PR manager who is this?
A PR manager is a public relations specialist. Its task is to build the company's image in society by creating positive opinions about the product or service that the company provides. The PR manager is responsible for creating communication strategies and contact with the media. Thanks to the fact that the PR manager skilfully manages image communication, he can attract new customers to the company and increase the audience's interest in a given brand.
How much does a PR manager earn?
One of the key professions in today's business world is the PR manager. The amount of earnings in this profession depends on many factors, such as experience, size of the company and the industry in which you work. According to research, the average salary of a PR manager in Poland is about PLN 8,000 per month. However, they can reach up to PLN 20,000. Are you characterized by the ability to build relationships and the ability to convince others? Are you determined and passionate about managing your company's reputation? Working as a PR manager may be the perfect choice for you.
PR manager what does it mean?
In short, it is a person responsible for building a positive image of a company, institution or public figure. However, the tasks of a PR Manager go far beyond simple advertising and marketing. It also means conducting crisis activities, building and maintaining relations with the media, but above all, building trust in the brand.
Does your company need a PR manager?
A PR Manager is a person who cares not only about the image, but above all about the company's values and ethos, which is of key importance nowadays, when more and more consumers choose products in line with their values. Need help developing your brand? PR Manager is a person you can count on in this matter.
What are the duties of a PR manager?
A PR Manager is a person responsible for preparing communication strategies and marketing activities on behalf of the company. His main task is to build a positive brand image, manage media relations and take care of the company's good image in the eyes of customers. PR Manager is a person with vast experience and knowledge of the market, thanks to which he can effectively use various types of tools, such as social media or events, to increase brand visibility. Thanks to the work of the PR Manager, the company's image on the market becomes even stronger. Undoubtedly, this is a demanding position, but at the same time very interesting and gives many opportunities for professional development.