Communication audit is the safest way to find a clear answer to two strategic questions. The first one is: is communication with and between employees effective in your company? The second concerns the effectiveness of communication with customers. Check and develop its strengths. Discover possible weaknesses. How? Thanks to an effective review and analysis of the actual communication situation in your company. 
Communication audit - definition
If we could go back in time to the 1970s, we could live again in a world where the average consumer was exposed to between 500 and 1,600 advertising messages per day. Seems like a lot? Not compared to the value of 6,000-10,000 ads. These are the statistics for the average consumer in 2020.
Since the advancement of communication technology and the explosion of internet advertising, with the 86,400 seconds we live each day, we see an advertisement every 0.06-0.11 seconds. So even if your business does manage to stand out, the challenge is how to capture the attention of potential customers.

Can you remember the last 3 commercials you heard or saw and what company they belong to? I bet your answer is most likely no. Meanwhile, using the power of communication today plays a key role in reaching customers. You have to make sure your communication strategy is perfectly tailored to your audience. What does it mean and how can you be sure target group was well defined? How to check if the company builds really valuable relationships with customers that translate into sales support? Have you ever wondered if someone is picking up your message and are you really being listened to? It is virtually impossible to measure the effectiveness of communication and monitor opportunities for improvement without feedback.
Is the communication audit effective?
As your business grows, so does the number of its internal and external customers. Determining which communication tools are working effectively can help you determine where your business can go. Otherwise, you will not be aware of the opportunities that lie ahead.
Communication audit is a valuable thing in the process of strategic communication. It will present a clear picture of the impact of the company's communication on the recipients - both from an internal and external perspective. It will determine whether your communication supports your company's needs or needs adjustment. Identifies information gaps, unclear messages and communication channelsthat do not deliver values as intended. In addition, a communication audit will help establish a benchmark for all ongoing communication so that you can measure its performance and allocate your resources wisely. 
What will the audit reveal?
The conclusions obtained from the communication audit will help you focus your efforts on the right aspects of your business. As a result, you will gain increased revenues and better results. A communication audit is not intended to "expose" imperfections. This process is to help identify them so that what needs to be improved can be improved.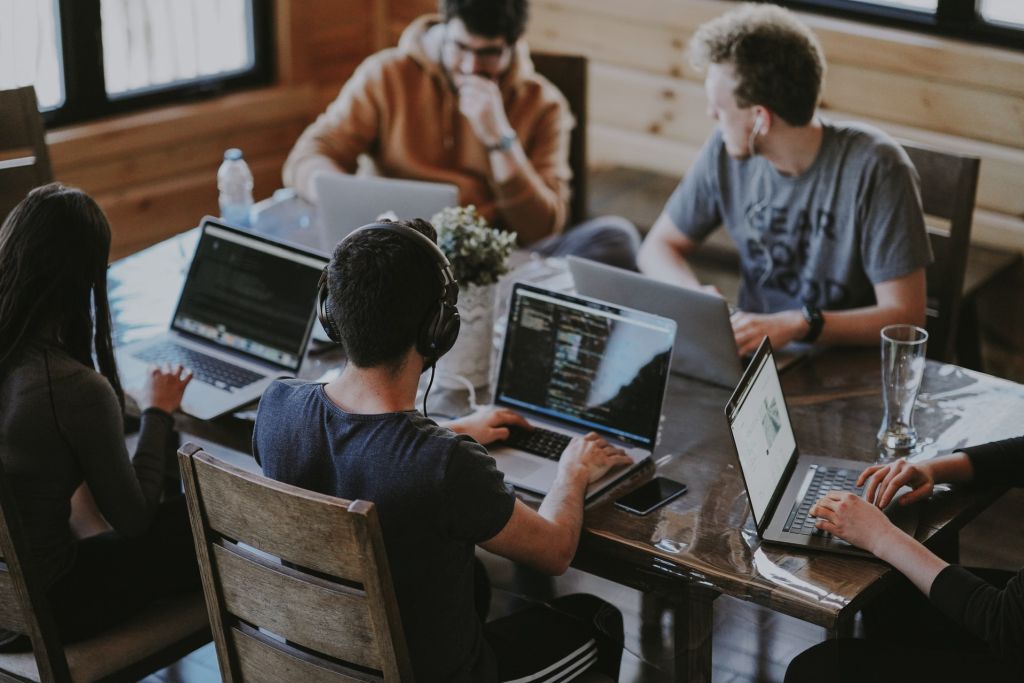 These are the questions that, among other things, the communication audit will answer.
What are the employees' current communication goals?
Do employees receive information and messages addressed to them and do they take appropriate action?
Which communication strategies and tactics used in the company were the most effective?
What do employees think about internal content directed to them by the company?
Does the generated content support the company's business strategies and goals?
Your key recipients - what do they currently know about your company, what opinions do they have to share about it, what should they know and what channels do they prefer? 
Efficient communication means real benefits. A 2017 study found that overall satisfaction with internal communication, as well as the individual dimensions of communication, were positively related to employee engagement. A study by Verčič and Vokić showed that communication with employees is a key driver of engagement, especially in three dimensions:
1) satisfaction with feedback,
2) informal communication,
3) communication during meetings.
Moreover, companies that are highly effective when it comes to communication had 47% higher total shareholder returns over a 5-year period compared to companies that used less effective communication practices.
Internal communication audit
A communication audit among employees can improve company culture and overall performance. In addition, it provides valuable insights into employee engagement and work ethic. People who express themselves clearly and feel heard are more committed to their work.
Team members who have difficulty communicating with colleagues will not be able to reach their full potential. As a result - they will not be able to meet the expectations set for them and act for the benefit of the company to the extent you expect.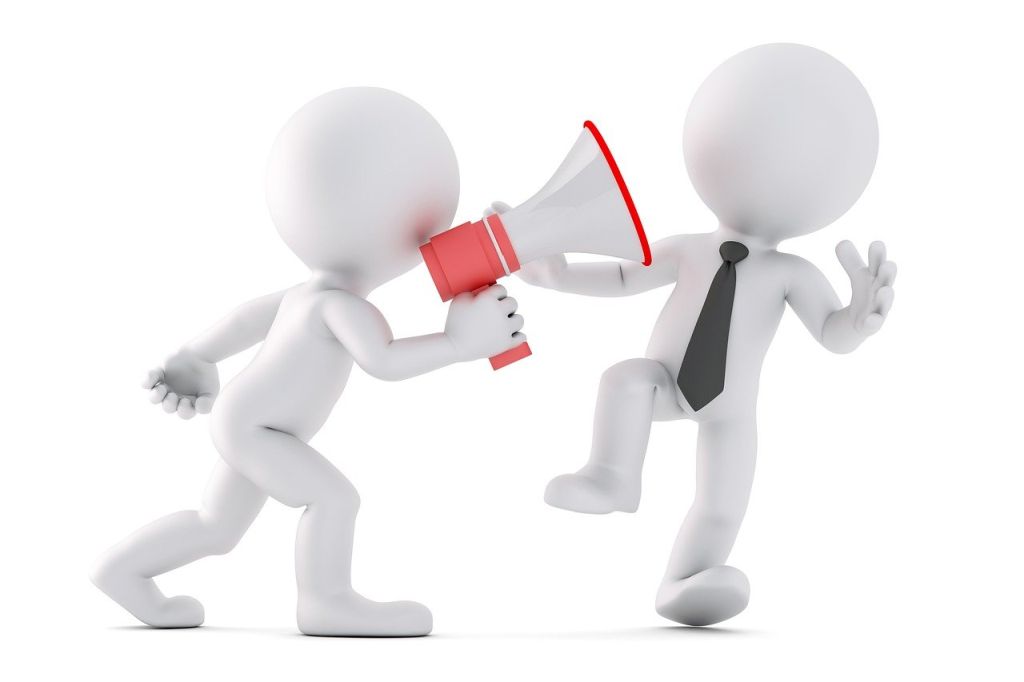 From performance management apps to employee heart rate surveys. There are several tools that can be used to assess communication skills within the company. An app designed specifically for employees can facilitate communication between departments and allow users to share their opinions. This way, you will not only reach employees in a more accessible way, but also make it easier to assess their communication skills. Ultimately, they are the "voice" of your company. Since they are responsible for the communication and dissemination channels of information about the company and its offer, it is worth making sure that communication strategy it is definitely effective. For this purpose, taking measurements such as a communication audit is essential. Basically, if you can't measure it, you can't improve it.
Is your company's communication as effective as possible?
We will measure it and select the appropriate tools to improve it.
Test methods used in conducting a communication audit
The audit of internal and external communication is a tool that should measure both the structure of the company and its culture, ongoing communication processes and the degree of achievement of communication-related goals. It allows you to assess the strengths and weaknesses of communication and present the results in order to improve the processes taking place in the company.
In the first phase of the audit, information on the quantitative and qualitative aspects of communication is collected. As a result, an image of the network of communication channels existing both between the company's cells and outside is presented, as well as conclusions regarding the effectiveness of using these channels by employees and units responsible for PR.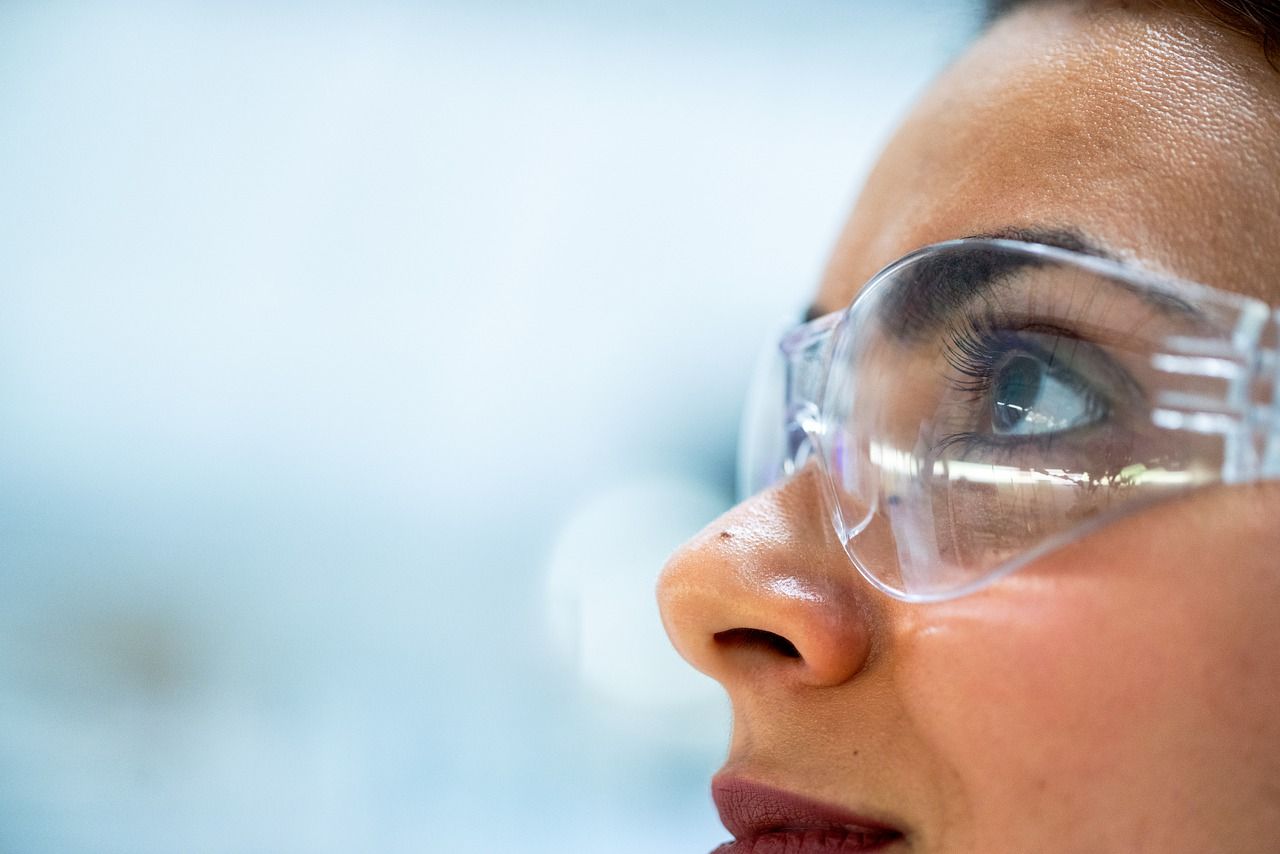 Respondents are asked to provide answers to questions about the company's organizational chart, communication strategies, communication infrastructure and any difficulties in communication.
Auditors have at their disposal such tools as questionnaires, polls, interviews, logs, mapping, focus groups, network analysis, and critical event analysis. Questionnaires and surveys are a convenient research method because their results can be easily presented in the form of quantitative data. In turn, the method that allows to obtain qualitative data is, inter alia, in-depth interviewwhich allows for deeper insight into the way communication is perceived. An increasingly popular method of research is also work in the so-called focus groups, which additionally allows for discussion and confrontation of opinions on a given topic.
Is it worth outsourcing a communication audit to an external company?
It is definitely worth outsourcing a communication audit to an external company. Because while the enterprise itself is able to do the gathering of information, drawing conclusions leading to the development of new procedures can be quite a challenge. Most enterprises are based on assumptions or guidelines imposed by managers, which do not always take into account the real needs of employees and the market environment.
External agencies are equipped with proven audit tools and techniques to extract only relevant information. Their experience in analyzing the collected data will allow you to save time and energy, and be sure that the conducted research will translate into a specific communication policy plan, supporting the achievement of other business goals.
Companies conducting communications audits have much more extensive tools to monitor the environment, media and the Internet, thanks to which we gain a much wider picture and we can more easily find gaps or errors that require our response. In addition, they offer a wide range of solutions, the implementation of which will allow you to achieve your goals faster and more effectively.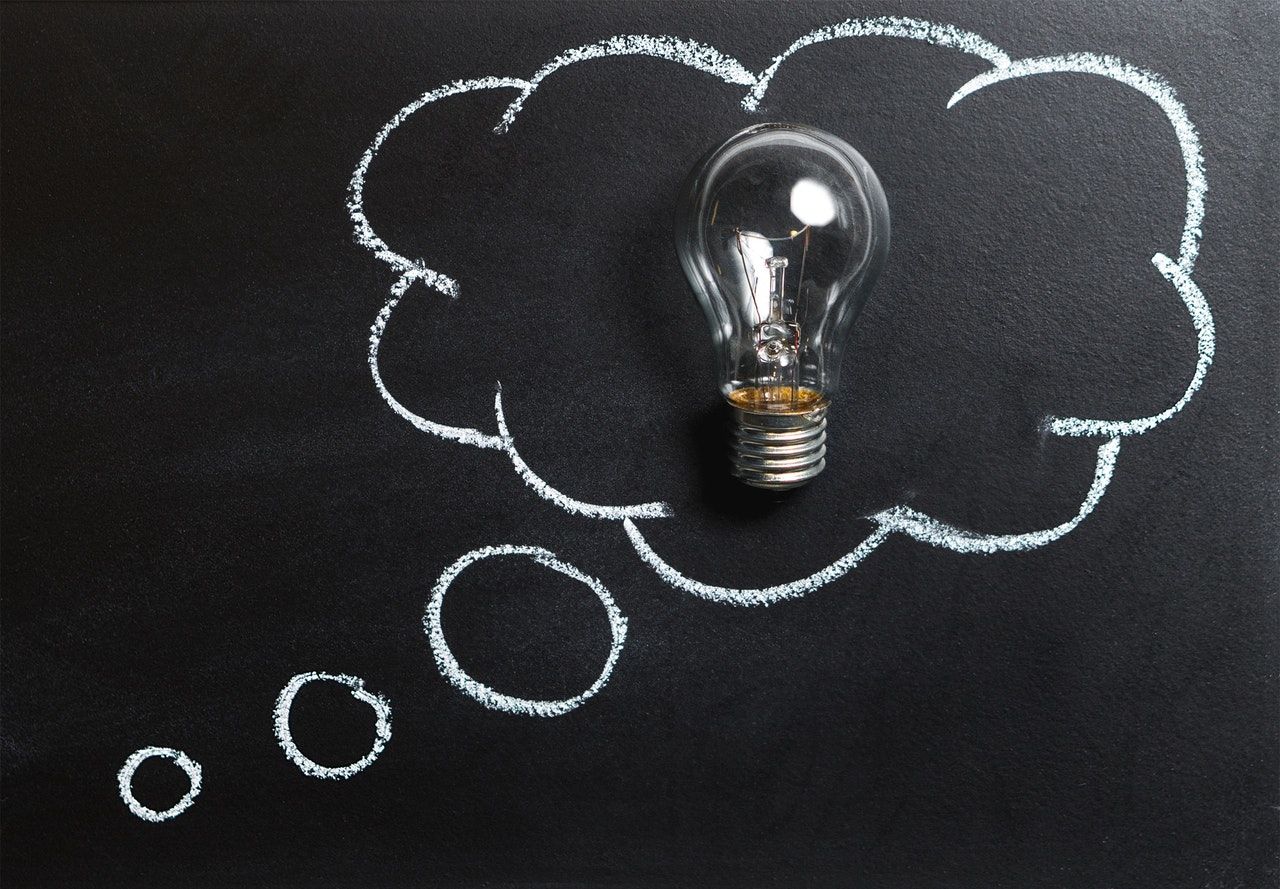 Currently, we notice the increasing expectations of employees regarding communication within the organization. Internal communication it is also one of the important motivational tools. Universal access to modern technologies allows the use of more and more new tools and reaching more and more diverse recipient groups.
By commissioning a communication audit to an external company, we are sure that all research work will be carried out by a group of truly independent specialists. People who have an appropriate distance to the subject of research and who create the analyzed structure.
Benefits of conducting a communication audit
When is the best time to conduct a communication audit? Some companies decide on it when they go through a period of change, such as mergers, acquisitions or restructuring. In such cases, a communication audit will help identify weak points and implement appropriate communication strategies. Thanks to this, all employees will be strongly engaged, a internal communication it will run smoothly. However, it is not worth waiting with the audit until there are communication problems. Better to prevent than to cure. And this is the purpose of a communication audit, which will help you determine your organization's communication goals. This, in turn, will have a positive impact on the achievement of the company's business goals.
A communications audit is critical to sustainable, long-term communications success. Of course, you can assume that you are doing well without it, but a communication audit will help you use the full potential of your company and rise above the competition.
The analysis of the results of the audit of your company's communication activities allows you to implement actions to improve communication. It also allows you to identify the communication channels used to achieve the organization's business goals.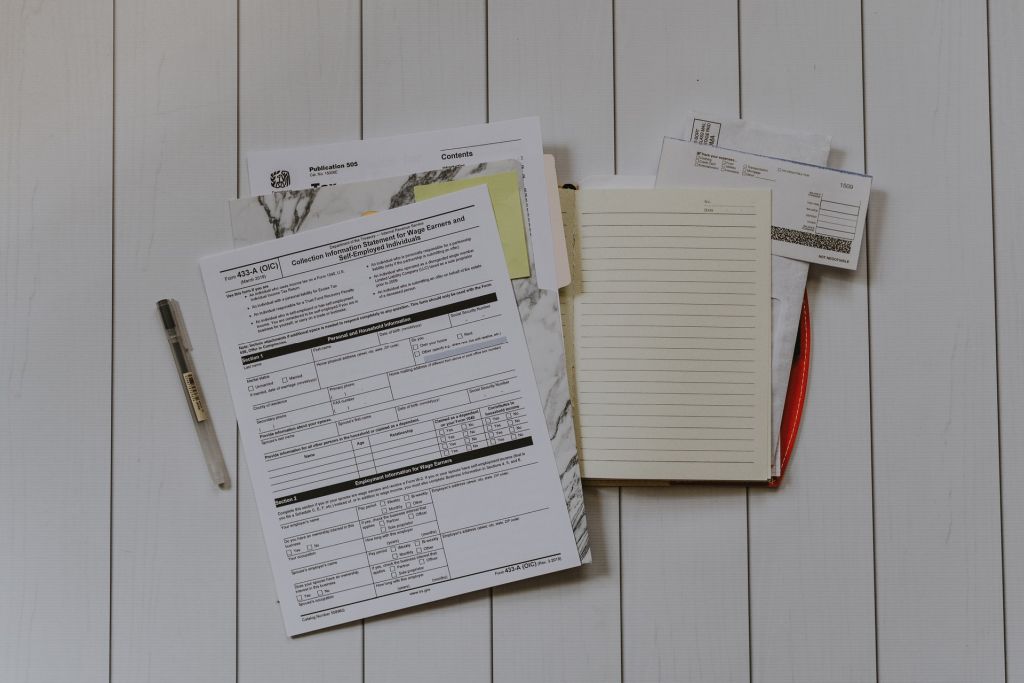 To sum up - is a communication audit really necessary? It's best to reverse the question - how do you know if your communication serves business, marketing and communication goals? If you are unable to show that your audience understands and responds to your communication in the desired way, you can lose a lot. Including significant revenues and untapped opportunities. If your marketing communication is worse because, for example, it is appealing to the wrong audience, on the wrong platforms, in the wrong way, you will have a hard time achieving positive results. And if your employees misunderstand your internal communication, your company may be wasting money on content that doesn't match what it represents.
It is important to remember that external communication is not just marketing. It is also about having real, valuable discussions with people outside your company. Thanks to them, you can gain useful insights that will help make your business as profitable as possible. Communication is key to any good relationship, so make sure your brand embraces the right strategy. In focusing on "moving forward," companies often forget to look back. What for? To explore their progress and the path that has brought them to where they are now. 
And you, when was the last time you conducted a communication audit in your company? 
Worth knowing:
What is a communication audit?
Communication audit is a process in which the effectiveness of communication in a given enterprise or organization is analyzed and assessed. During the audit, experts examine: what tools and methods are used in internal and external communication, what are the communication goals, what obstacles hinder effective communication, what are the preferences of recipients and how we can better satisfy them, what is the level of satisfaction and involvement of employees. Communication audit helps to improve the effectiveness and efficiency of communication, which in turn contributes to improving the functioning of the entire enterprise.
Examples of a communication audit - what does it include?
Communication audit is a process that aims to examine the effectiveness of communication activities in the company. Its scope includes many activities, such as: analysis of the communication strategy, researching ways of communicating with clients and employees, checking the effectiveness of advertising tools, assessing the brand image. One of the important elements of a communication audit is also identifying problems and errors in communication and proposing solutions. Thanks to this approach, it is possible to effectively improve the quality of communication in the company, which can have positive effects on both the image and financial results.
When to perform a communication audit?
Communication audit is a process that should be carried out by every company. It is performed to ensure that a given communication strategy is effective and adapted to the changing needs of the market. A good time to conduct an audit is when the company is undergoing changes or has problems in terms of communication with customers, business partners or employees. Communication audit not only allows you to identify difficult areas, but also offers a number of specific solutions that will help improve the efficiency of activities and increase the effectiveness of internal and external communication.
Who is the communication audit for?
Communication audit is a tool designed for various entities, such as corporations, enterprises, institutions and non-profit organizations. The purpose of such a diagnosis is to examine how a given organization conveys its message to its recipients, including customers or business partners. It is an ideal solution for companies that want to improve their communication and increase their effectiveness. A communication audit, for example, also allows you to learn about the needs of customers and their preferences, and thus adjust the marketing strategy to their expectations. Thanks to this tool, companies can increase their effectiveness and achieve their business goals.
How long does a communication audit take?
A communication audit is a process that aims to analyze how a company communicates with customers, employees and other stakeholders. The duration of such an audit depends on many factors, such as the size of the company, the number of communication channels and the level of sophistication in the field of communication. Many companies choose to conduct an audit every few years or every year to ensure that their communication strategy is up to date and effective. Striving for excellence in communication is important because it allows companies to achieve better results and build lasting relationships with customers.