A marketing or advertising agency are words that are associated almost immediately. You can easily describe what they do. And the creative agency? Here the answer may not be as obvious and simple as this name is not yet so known in the public space. We will try to bring you closer to what you can expect when working with this type of entity.
What is a creative agency?
Creative agency is a company that is responsible for presenting your advertisements online and offline in an unusual and original way. Its most important task is to show that you can advertise your services and products in an interesting form.
PR agency and a creative advertising agency bring together open-minded specialists who look for unusual solutions. Therefore, people who, despite some experience in the industry, still have a youthful approach to creativity are most often employed. Thanks to the original approach to advertising, they provide their clients with excellent results. They are a consequence of the hard work that goes into attractive graphics, videos and content.
Creative agencies help various companies to use their image and brand in an imaginative and effective way. They are employed by companies with different budgets. Struggling with more or less complex problems to solve.
Professionals who work in creative agencies have specialized knowledge and skills. Thanks to this, they are able to help clients achieve their business goals. Creative agencies are often employed by companies from the food, pharmaceutical, tourism or cosmetics sectors. However, there are no restrictions on the industries they can work with. When a company needs professional help in increasing sales, improving its image, developing a marketing strategy or promoting a new product - a creative agency is the best solution.
Are you looking for an agency with unconventional ideas?
We are at your disposal!
Creative agency = unconventional solutions to common problems
A creative agency is distinguished by an unusual approach to problems that arise for its clients. If you know that there is a lot of competition in your industry and you are concerned about how this will translate into sales, check what support you can use.
Image, media and marketing specialists ensure that all problems are solved in the least expected way. One of the problems or challenges they face is how to organize a brand advertisement so that it stands out from the competition.
Thanks to the use of creative solutions, it is possible to attract customers' attention. Even the best product that has strong competition in the market needs excellent marketing. Specialists from agencies - PR, marketing or creative know it.
The challenges faced by a creative agency do not differ much from those we can observe in the case of other marketing companies. They are strongly dependent on the client and expectations regarding the results of advertising campaigns.
However, there are several characteristic tasks that specialists from a creative agency can best deal with. They stand out from the rest in that you need open minds and creative ideas to make them.
Depending on whether we are talking about a brand that is just planning to enter the market or one that has been operating for some time, a creative agency will have different challenges ahead. We will try to present to you, as a potential customer of such a company, the most important differences between them.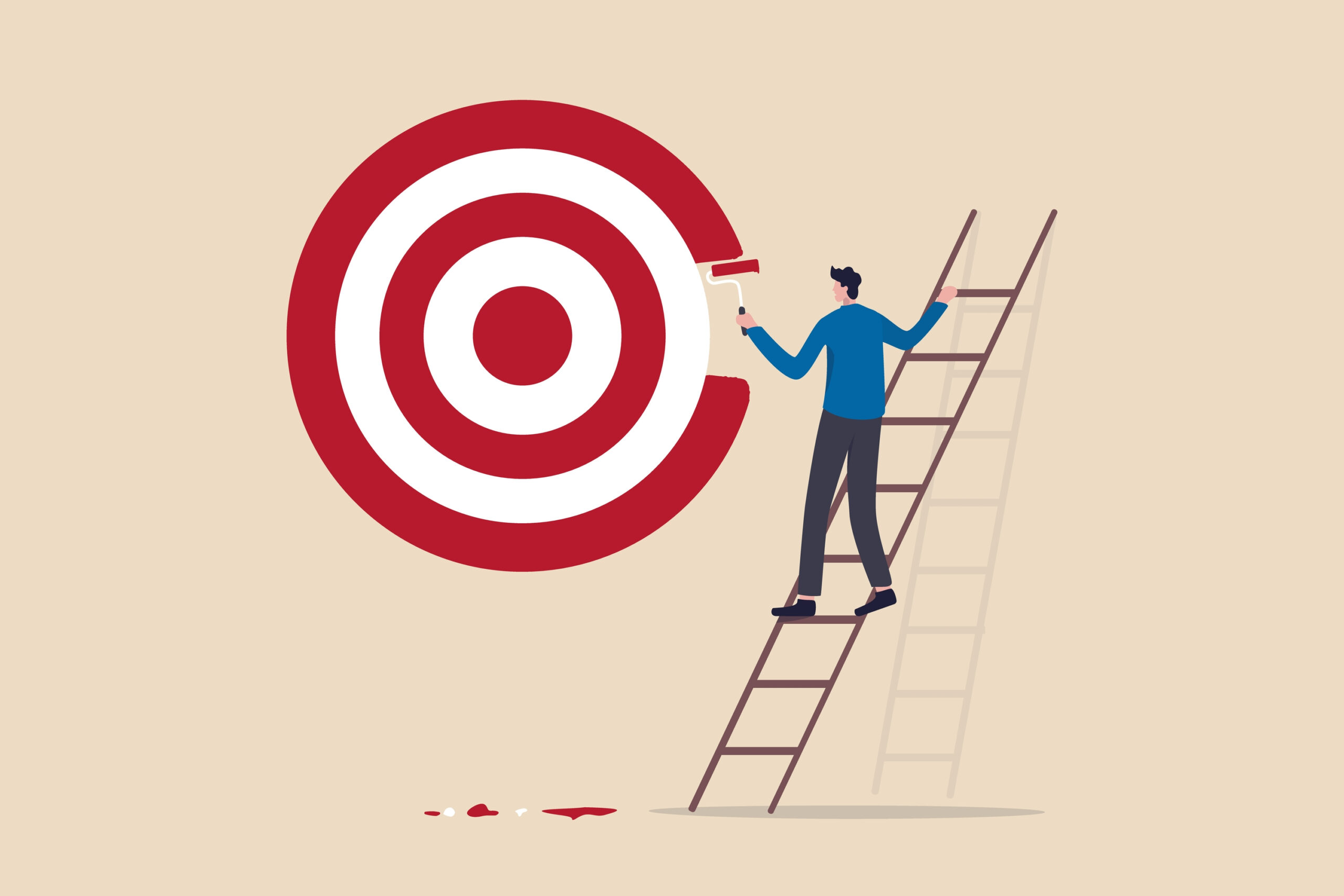 A brand that is just entering the market
If you have an idea for a business and the first plans for its implementation, you are a brand that enters the market. You look around while analyzing potential competitors and collect data on possible customers or business partners.
This is how you take your first steps as an entrepreneur. It is worth directing them towards a creative agency at this stage. This will allow you to start in the business world much better and stand out from the competition from the very first days of your brand's operation.
Marketing strategy
Marketing strategy is extremely important. Have you identified the direction it should go in for your business? Do you know what you expect from your marketing campaigns or do you know the ad target audience?
These questions are necessary to ask yourself before launching the first advertisements of your brand on the Internet or in the offline space. Whatever your branding plans are, marketing plays a key role in your business.
If you want to sell products or services, you need an effective marketing strategy. A creative marketing agency will allow you to create one that will bring you real profits. Gains in the form of developing the involvement of recipients of content published in your communication channels.
Marketing strategy will allow you to stick to the assumptions made at the very beginning and achieve your goals. Thanks to proper refinement, you can also use the ideas that appeared at the very beginning of your business after some time. Without the risk that a topic will be duplicated or overlooked.
Defining the brand identity
Brand identity it is the way it should be perceived by society. This is determined by you or your creative agency at the very beginning of the company's existence. In this way, you include all aspects related to communication with recipients and the transfer of marketing information in clear standards.
Defining a consistent brand identity is extremely important. If you maintain similar communication on all portals where your company exists, you have much greater development opportunities.
You can go through the process of determining the brand identity yourself or entrust it to experienced specialists. The agency deals with all elements related to brand identity that may cause problems for business owners.
All you have to do is tell about your vision of the company. On this basis, communication specialists will develop a ready plan, and graphic designers and programmers will develop appropriate aesthetic versions.
When cooperating with a creative agency, your most important task will be to determine whether the proposed solutions coincide with your vision of the company.
A company that already exists on the market
If your company exists and has been operating on the market for some time, you certainly have a specific one brand identity and method of communication. However, if it happens that this was omitted in the early stages of work on the company, nothing is lost.
The creative agency is also involved in creating a brand identity that has been on the market for some time, but has not had a clearly defined one so far. In this way, it enables reaching a wider audience and ensures consistency of communication.
However, apart from individual cases, cooperation with a creative agency of a company that has been operating on the market for some time will be different from that of a brand entering the industry.
Marketing activities is the most important task you expect from a creative agency. It is supposed to lead communication in such a way as to attract as many customers as possible who will be interested in buying your products and services.
This is indeed one of the most important aspects of a creative agency's operation. However, the marketing activities that it undertakes may differ significantly from those that are normally seen in the public and Internet space.
First of all, advertisements created by a creative agency attract attention and attract attention. They are made in such a way as to make you think or take certain actions. These are extremely creative campaigns that stand out from the competition. Therefore, if the industry in which you operate is highly competitive, and you feel that you do not stand out from other entrepreneurs, contact a creative agency.
Ads created by a creative team of specialists will attract customers to you, even if there is a lot of competition around. This is due to curiosity and the willingness to know the reasons for specific actions.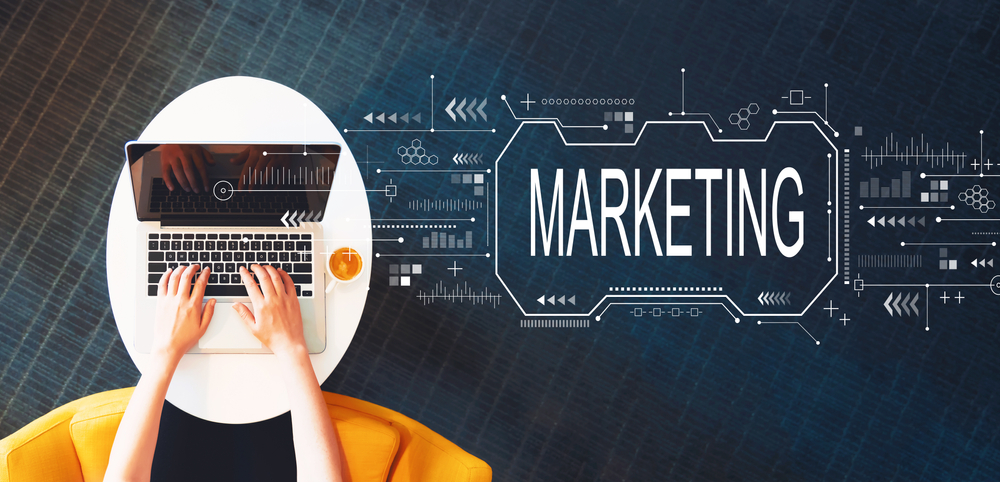 Surprise your audience
It is human nature to remember, above all, information that is in some way connected with feelings. That is why we recite the texts of our favorite songs so easily, and the dates of the most important battles for Poland are running out of our heads.
Experts who work in a creative agency also know this. That's why creative ads stand out in a significant way. They cause a feeling of surprise, indignation or amusement.
If you surprise your recipients with some information, you can be sure that they will come back to you with a question for details. If those intrigued click on the advertisement, they will find all the information about your business. In this way, you will be able to reach new audiences who came to you thanks to the curiosity aroused by creative advertising.
Advertising agency and creative agency - differences and similarities
An advertising agency is a much more frequently used slogan than a creative agency. Nothing unusual. Each of us knows what advertising is. Most are also able to determine what are the characteristics of a creative person. However, few combine creativity with marketing.
The terms advertising agency and creative agency are often used interchangeably. Even after entering the search term "creative agency" in the search engine, you will learn more about its classic version, advertising.
Indeed, there are many similarities between the two types of marketing agencies. However, there are also differences that make it possible to unequivocally state that a creative agency is significantly different from an advertising agency.
Both the creative and advertising agencies deal with creating marketing campaigns, advertisements and attracting recipients to your products. However, there are some differences between them that are important to distinguish them.
The approach to the problem
The creative agency tries to solve all problems in an unusual, unconventional way. This means that he treats each challenge differently than all of them. He wonders how you can surprise your audience and convey marketing information in an interesting way.
This is the most common advertisement that makes you think. It happens that subsequent elements of the marketing campaign combine to create a solution to the puzzle.
Coordinating leaflets, banners and online advertisements in such a way that they attract customers' attention and arouse their curiosity is a characteristic feature of a creative agency.
An advertising agency, in turn, approaches marketing problems in a traditional way. All promotional campaigns launched by an advertising agency have characteristics that are related to the expectations of specific customers.
In the case of an advertising agency, there may also be creative, surprising ads. However, the vast majority of them are classic banners and leaflets.
An advertising agency will be perfect for companies that stand out with their product. It can also be ideal for those companies that want to focus on traditional values and base their communication with recipients on it.
However, there are many similarities between the creative agency and the advertising agency, which result in the creation of articles in which the two terms are confused. This is not because of a will to misinform, but because of the lack of clear boundaries between the types of agencies.
It is worth noting here that many advertising agencies focus primarily on creative advertising, but do not deal with creating communication strategies. That is why they stay, by their own choice, under the banner of advertising agencies.
The boundaries between the types of marketing agencies are very contractual. As a result, they can be easily moved and modified in such a way as to fit as best as possible to the current needs of the market and their capabilities.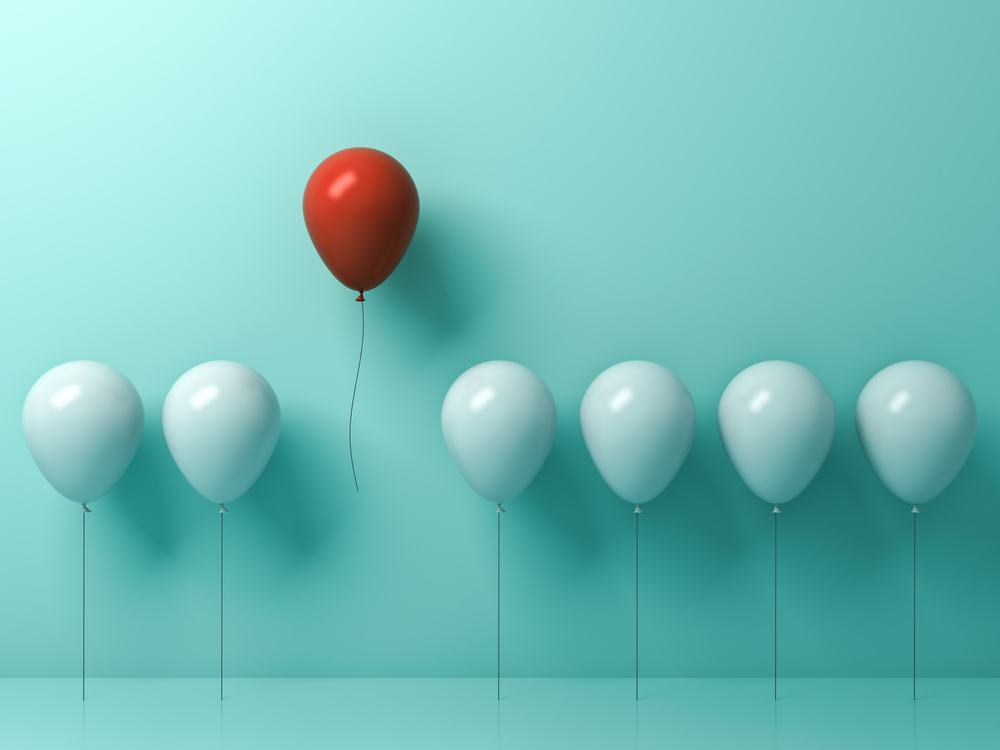 Online or offline?
Regardless of whether you are dealing with a creative or advertising agency, you can get a marketing strategy based on both online and offline activities. Their scope of tasks is not dependent on this. You can even say that they specialize in combining these two forms of communication into one coherent whole.
Thanks to the fact that they focus on online and offline advertising in a combined form, it is possible to effectively promote your services and products to a wide audience.
Such activities, based both on those that exist in the network and in the external world, allow them to remain extremely effective and contribute to such a high popularity of similar activities,
Determining the brand communication method
Defining and planning exactly how the brand will communicate with its customers is one of the basic tasks of any marketing agency.
Without a specific content plan and actions that will be based on publications, even the best communication language will not fulfill its task.
Therefore, what makes a creative agency similar to a classic advertising agency and vice versa is the careful planning of the way of communication between the company and its clients.
Creative agency - what effects can you expect from cooperation?
Certainly, if you are interested in the scope of services offered by a creative agency, you also want to learn about the effects that you can expect from such cooperation. They can be divided into those that are easily measurable and those that are more intuitive.
You will also notice some of these effects shortly after implementing the marketing plan. Others, in turn, will take time to be noticed. That is why you will notice and be able to verify in a short time whether a given creative company with which you have established cooperation is worth attention.
Better statistics
Statistics are an element that you can easily track on the web. Thanks to them, you can clearly define how the interest in your brand is changing by ad recipients and people who are looking for answers to specific questions.
You can track the statistics both on your website and in your brand's social media. They allow you to check which of the activities undertaken by a creative agency are working and working. You can also evaluate what elements need improvement and pay attention to what needs to be changed.
The agency gives you better statistics on all communication channels you entrust to it. This means that thanks to active, interesting and encouraging advertisements, you can attract your new and old customers and show them new solutions that your company is working on.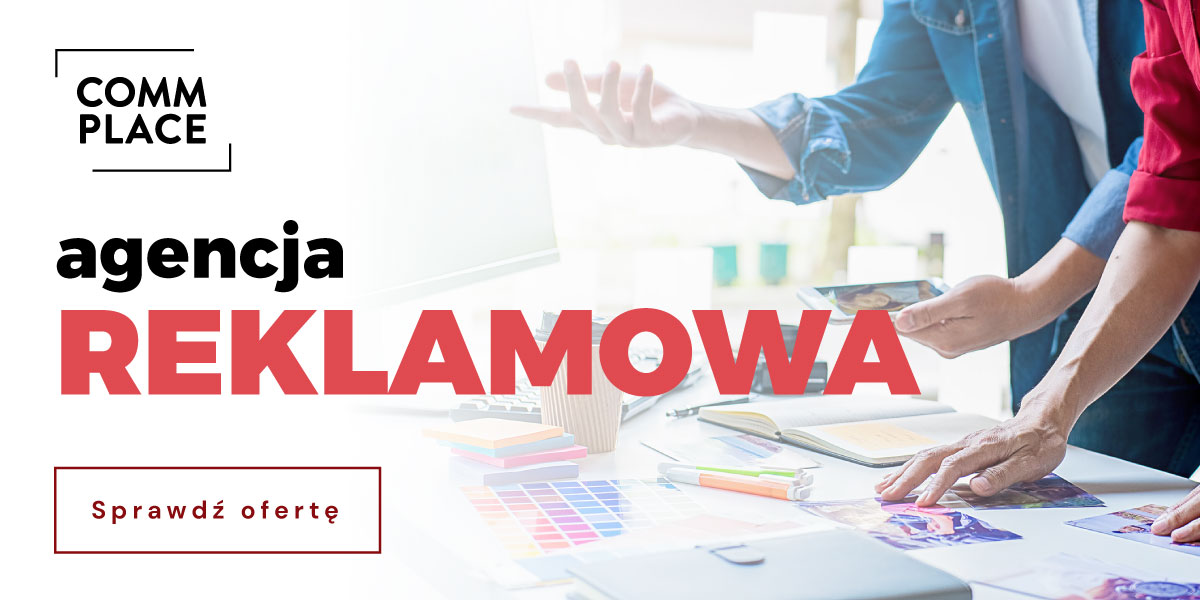 Visibility of your brand
The visibility of the brand on the web and, in fact, beyond it is necessary for proper operation and the development of its subsequent elements. If your company is recognized by Internet users, you can count on higher profits from the sale of products and services.
Brand visibility in the outside world can be easily measured by the number of banners in a given space. If you're curious about how this translates into brand awareness, there's an easy way to find out.
Google provides a tool for entrepreneurs that allows them to track the most popular key phrases that are entered in the search engine. It also allows you to track the statistics of a specific phrase or keyword that is related to your brand.
By tracking your company's search statistics on Google, you can analyze the level of its popularity and interest. This way you can also check what elements are most frequently searched for.
It often turns out that advertisements created as a result of the work of a creative agency bring the best results, and the search engine enters phrases that users have been directed to by the influence of the advertisement.
Original and unconventional advertising
Surely you have already read it in this article, but we would love to repeat it. If your company entered a market where there is a lot of competition, cooperation with a creative agency will be the best available solution for you.
Thanks to original and unconventional advertisements, you have a chance to stand out from the competition. This way, you will gain what others do not have.
Customer flow from sources other than commands. They will come especially to you, because your advertisement will influence them in a specific way and evoke emotions.
As you already know from this article, emotions are associated with better remembering information. The more feelings, the better the memory. That is why unconventional advertisements remain in our memory for so long. They are created in cooperation with specialists and are your distinguishing feature.
Do you expect measurable results of your marketing activities?
You're in the right place.
Improving contact with customers
Activities that are undertaken by a creative agency are designed to improve not only the visibility of your company on the web and in real life. They also influence how your current customers perceive your brand.
If you show that you are interested in how the customer went through the purchasing process and his impressions, such a person will surely come back to you for more products or services.
Properly refined communication strategy allows you to show it to your audience. All you need to do is establish an appropriate relationship with them, which will translate into the reception of your products. In this way, you can be sure that both new and regular customers will be happy to use your shopping offer.
How to choose the best creative agency?
Currently, there are a lot of marketing agencies available on the market that will be happy to promote your activities both online and in the outside world. However, the most important element is choosing one that will meet your expectations and enable you to achieve specific marketing goals.
We suggest what to pay attention to when choosing a specific agency. If you follow this, there is a much better chance of cooperation success.
Research is the key
It is not only the creative industry that deals with research. Check which creative agencies are most famous in your city. You can also check how high each of them is in Google searches.
Thanks to the preliminary determination of the position of the agency you are interested in, you will make a preliminary analysis and assess which companies can meet your expectations.
Properly and accurately performed research also requires knowledge of the offer of most marketing companies that operate in your niche. You can check on their websites how they work and what are the most important elements of cooperation that they pay special attention to.
Check the portfolio
Portfolio is a representation of some of the best works that were created as a result of cooperation of a given creative agency with individual clients. It includes examples that the representatives find most worthy of attention.
Take a close look at all the publications that appear in the portfolio. You can also check if the websites or companies listed are still on the market.
If you know that the creative agency you have chosen is still working with a specific company, you can analyze its advertising.
Thanks to the knowledge of the previous work of the agency of specialists who work in a creative agency, you can initially assess what the project made for you will look like. On this basis, you can decide whether the services offered by the creative agency meet your expectations and are at a sufficiently high level.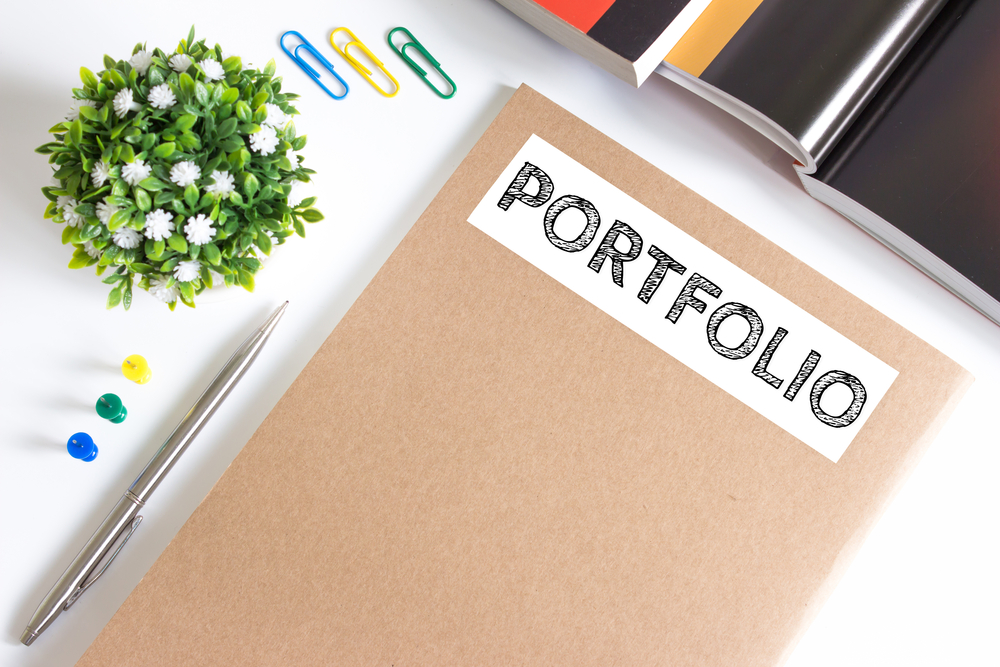 The creative agency has perfectly polished advertisements
You know the saying that a shoemaker walks without shoes? It is not widely liked in marketing. Here, every shoemaker should have the best, most beautiful shoes in the whole city.
Therefore, if you are looking for a good creative agency, take a look at the ads of all those that interest you. Are they encouraging? Do you see in them the assumptions of creative marketing that should be kept?
If a creative agency has interesting content, and its ads attract attention and encourage you to visit the website, you've certainly come to the right place. Check the previous points. If everything meets your expectations, congratulations. You just found your perfect agency.
It will guide you through the entire brand identification process. It will show you how to create perfectly engaging and memorable ads. It will also help increase your brand awareness through creative online and offline advertising.
Good to know:
Creative agency - what does it do?
A creative agency is a company that specializes in creating and implementing creative ideas. Its task is to provide its clients with the highest quality services in the field of designing and creating advertising materials, such as websites, graphics, films and marketing campaigns. Thanks to extensive experience and advanced tools, the creative agency is able to adjust its services to the individual needs of each client, which allows for the highest efficiency in the field of marketing and promotion. If you are looking for help in a creative approach to running a business, it is worth using the services of a creative agency and see how much it can offer.
What is a creative agency?
A creative agency is a team of specialists who create and implement unique and innovative ideas in the field of advertising, design, marketing and multimedia production. Working with a creative agency, clients communicate their goals and ideas, and a team of specialists takes responsibility for their implementation, using the latest technologies and tools. Creative agencies offer a wide range of services, such as branding, visual identification, advertising campaigns, creating digital materials, animations, films and games. Having experience and knowledge of market trends and the needs of their clients, creative agencies help to stand out from the competition and achieve business success.
What marketing activities does the creative agency carry out?
The creative agency conducts a wide range of marketing activities, including logo design and visual identification, creating advertising campaigns, preparing promotional spots, merchandising, internet marketing and social media. However, the key to the success of the agency is a creative and innovative approach that allows clients to stand out on the market. It is thanks to this that the agency can help companies gain an advantage over the competition and increase their visibility among consumers. Analytical skills of the agency are also important, which allow for the effective selection of appropriate tools and marketing strategies for each client individually.
What are examples of creative agency activities?
Creative agencies are places where innovative and original solutions are created for various brands and companies. Examples of the activities they offer include advertising campaigns, website design and development, animations, graphics, as well as branding and marketing consultations. These agencies often use the latest technology and trends to help their clients succeed in today's competitive business world. Therefore, the choice of a creative agency is crucial to the success of the company. Trust the experts who will offer you effective and tailored solutions.
What are the areas of activity of a creative agency?
Creative agencies are able to provide very comprehensive solutions in many areas. In addition to traditional graphic design, creating advertising campaigns and PR activities, they can also deal with branding, video production, building websites and even organizing events. The effectiveness of the work of creative agencies depends to a large extent on the knowledge of the market and the competition's offer. Properly planned activities effectively attract attention and arouse the interest of the target customer.