In Poland, the term "employer brand" is relatively new. However, specialists in the field of public relations and company image strive for brands to introduce employer branding processes from the very beginning of their activity, as is the case in Western companies. Why? Because consciously building your brand just pays off.  
Work is an integral part of our lives. Ideally, when it is also our passion. According to research, people want to work in companies that care about their employees, offer professional development and give a sense of shared values. Companies that are market and innovative leaders in their industry are also very popular. Employees also look for stability and a proven employer reputation. Many of them also pay attention to the HR department and the recruitment process, which are crucial for them in the decision to choose a given job.
Practice shows that potential employees and specialists in their industries pay much more attention to the quality and trust of the brand in society than to the level of remuneration or the scope of duties. Who would like to work in a company that has a bad reputation and is not trusted by the environment? What exactly is strong employer brand in practice and why is it so important from the employee's point of view?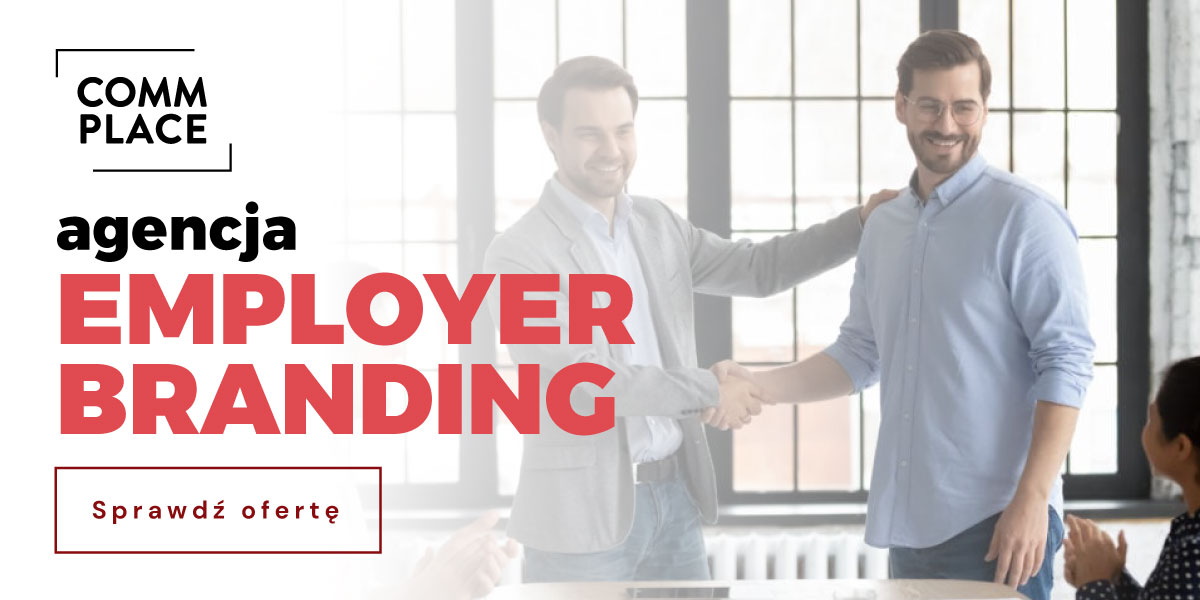 The consumer brand and the employer's brand
Building brand image we try to draw the right image in the minds of potential customers and opinion leaders. In turn creating brand image employers, we must communicate our vision, mission and values in such a way that they are clear and attractive to our employees and job candidates.
A brand is not only a logo, but also promises that we make to the recipients of our messages that are to convince them to take specific actions. I, his image consists of both objective and subjective feelings of other people. A trustworthy brand constantly sends signals to customers that the offered product is valuable and interesting. It is important that I send similar signals regarding the company to employees and potential candidates.
Both satisfied customers and satisfied employees are the company's best showcase, and building a brand with both consumers and employees in mind takes time and the appropriate allocation of resources. Positive effects are brought primarily by thinking about current and future employees as customers whom we convince to choose our offer.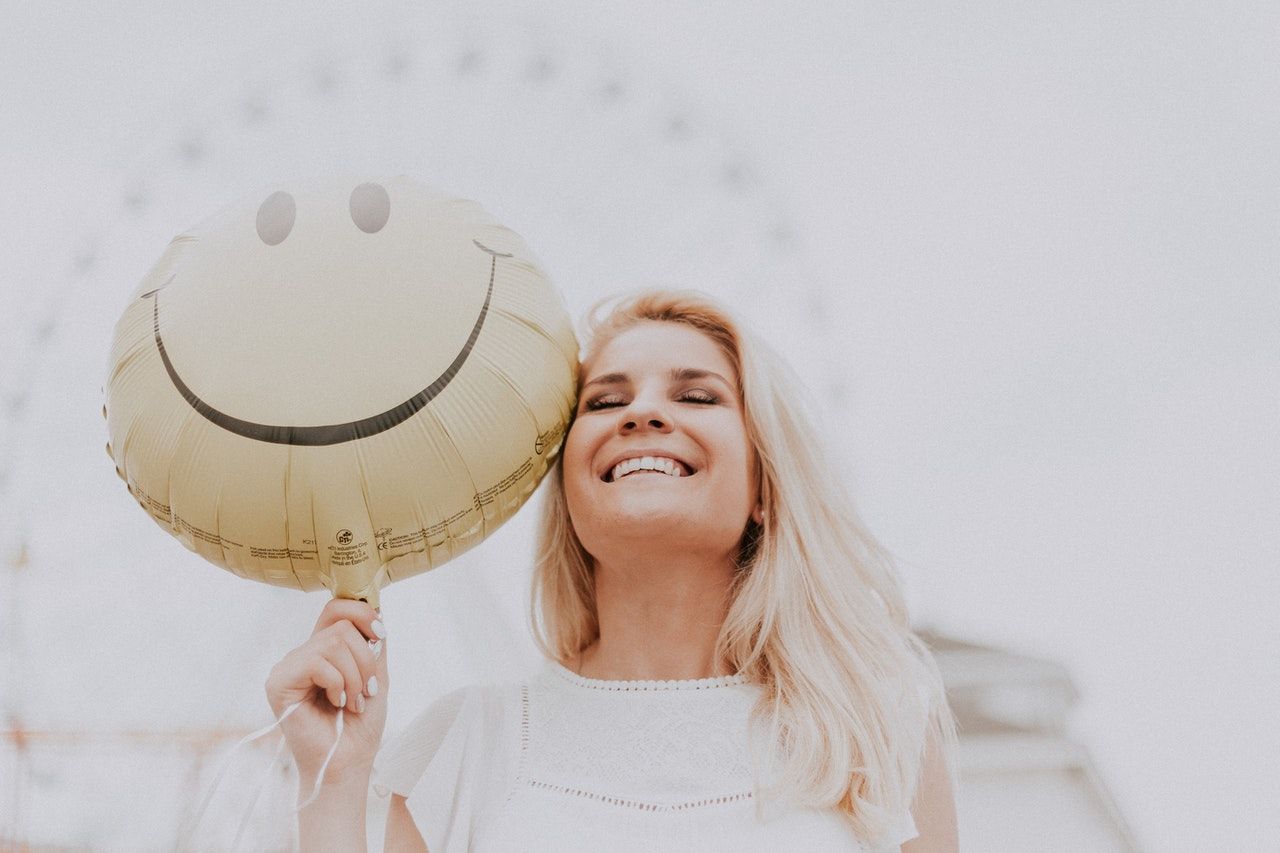 Employer branding draws inspiration from typical branding, using practices and mechanisms that are effective in brand-customer communication. While the concern for meeting the needs of customers comes relatively naturally to companies, we easily forget about meeting the needs of people inside the organization. We often treat already acquired employees and already acquired clients as something permanent. Meanwhile, companies must constantly attract and retain their engagement.
Strong employer brand, or what?
What proves how strong the employer's brand is? First of all, employee satisfaction. They must be the true representatives of the company they work for. A satisfied employee is the best showpiece for any brand. Employer brand creation should be based on building trust with the environment, regardless of the company's history. If the brand has been on the market for some time, the activities will be directed in a slightly different direction than in the case of the beginner brand. The former should focus on rebuilding trust among the people around you, if there have been any crises in the past. A brand that enters the market should focus its activities on gaining the highest possible credit of trust of all recipients from the very beginning. After all, their opinions will influence the decision of the future employee.
Firms should strive to that the employee, after getting acquainted with the opinions about the brand and its image, would like to start working in the company. A dozen or so years ago, there could not be a situation in which an employee would have such a wide range of choices. With today's improvement of qualifications by potential employees and taking into account their specialist knowledge, they often have the opportunity to "pick" in job offers. The situation has changed dramatically - now companies need to attract an employee, not the other way around.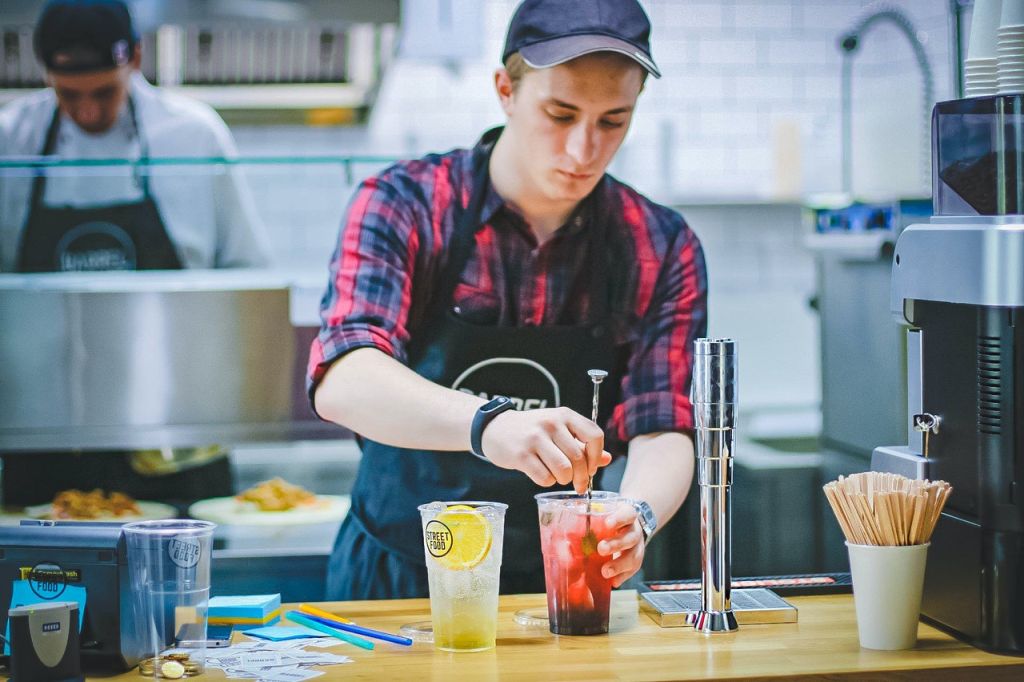 Some employees improve their qualifications because they care about their own development. This significantly distinguishes them from other people who take part in their job search and do not care about expanding their knowledge. Employers are looking for such crew members. They are often specialists in a narrow field in which no other employee feels so well. The conclusion is simple - employers need not only employees, but most of all specialists.
Already now, with constantly changing working conditions, including those related to the pandemic, those brands that are able to do so are adapting to the employee market. The employer's brand has to deal with changes in the market. Despite the difficult conditions in the country and in the world, the number of job offers is constantly growing. What's more, this is not just short, perfunctory information about what the company offers to a newly hired person. First of all, it is a range of advantages that can convince a potential employee to apply, often kept in a quite humorous tone. The distinguishing mark matters. This is one of the steps taken by the employer as part of employer branding.
How to build a strong employer brand?
Building a strong employer brand should take place in two ways – not only on the outside to create the desired image, but also on the inside. It is the relationship with current and former employees that is one of the testimonials of the brand's attitude to the internal environment.
When it comes to presenting the employer's brand to future employees, the very thing is very important job offer. It must somehow attract candidates and be consistent with the brand image. It should contain the most important information, that is: 
a detailed job description;

 

specific requirements for the candidate as a future employee;

 

 

information on remuneration or even a specific, real range of earnings;

 

benefits resulting from employment in a company, incl. training or certificates;

 

 
relevant information, including gratuities and distinctions, important from the employee's point of view.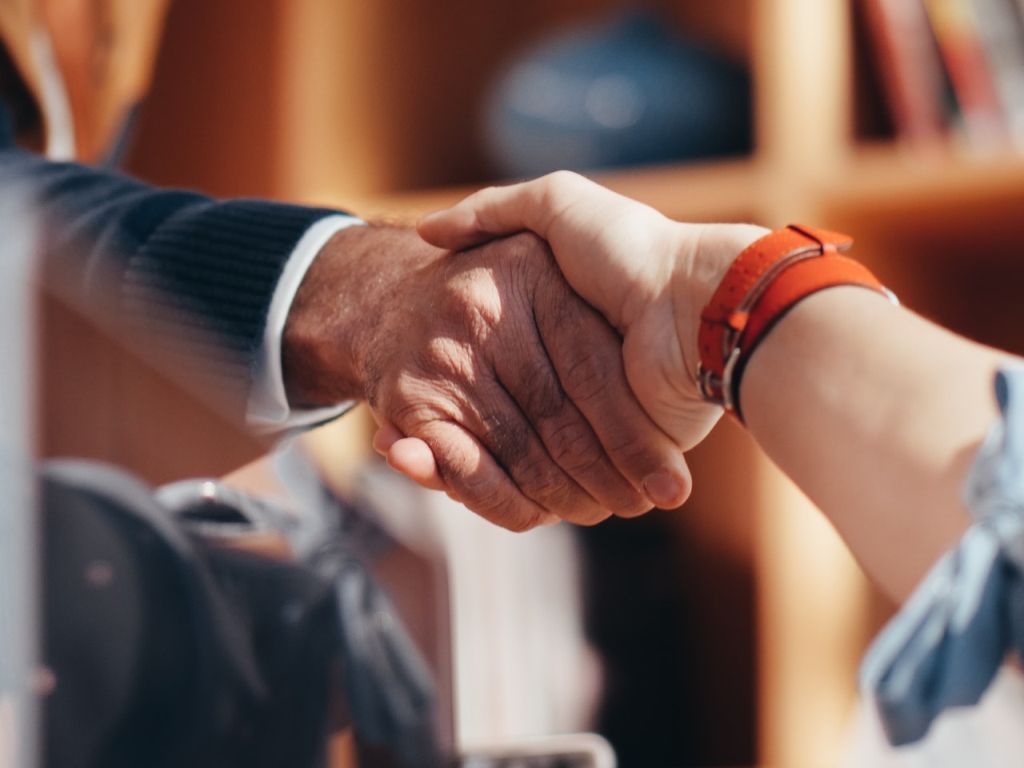 The visual side of the advertisement is also extremely important - it is the visual stimuli that attract attention in the first place. However, a very important factor, largely influencing the candidate's decisions, is the form of employment - employment contract, B2B contract, etc. The greater the flexibility of the employer in terms of employment forms, the greater the chance that they will attract the right employees. Many candidates prefer applying to companies that already have an established position on the market, even at the cost of lower employment. This shows that public trust in the brand is a key decision-making factor.  
One of the key ways to attract the best employees is to create an attractive recruitment strategy that will consist of various elements, such as personal marketing, social networks, recommendations from employees, as well as long-term development prospects. This challenge requires more flexibility and a reflective approach to employment goals, which will certainly allow you to attract the best talent to your company.
What tools work well when building an employer brand?
When looking for a job, the candidate usually conducts research among employers. In this way, he wants to assess the company's credibility and its position on the market. What tools does it use for this purpose? These are in the first place Web page and social mediain which the brand is active.
Company websiteif professional and curious, it certainly offers a lot of information about the brand. It should have the necessary information about the company's operations, its successes and achievements, structure or completed projects that it can boast of. Good image, built on the basis of a properly constructed and updated website, it is an excellent information support for a potential candidate. It will certainly contribute to making the final decision.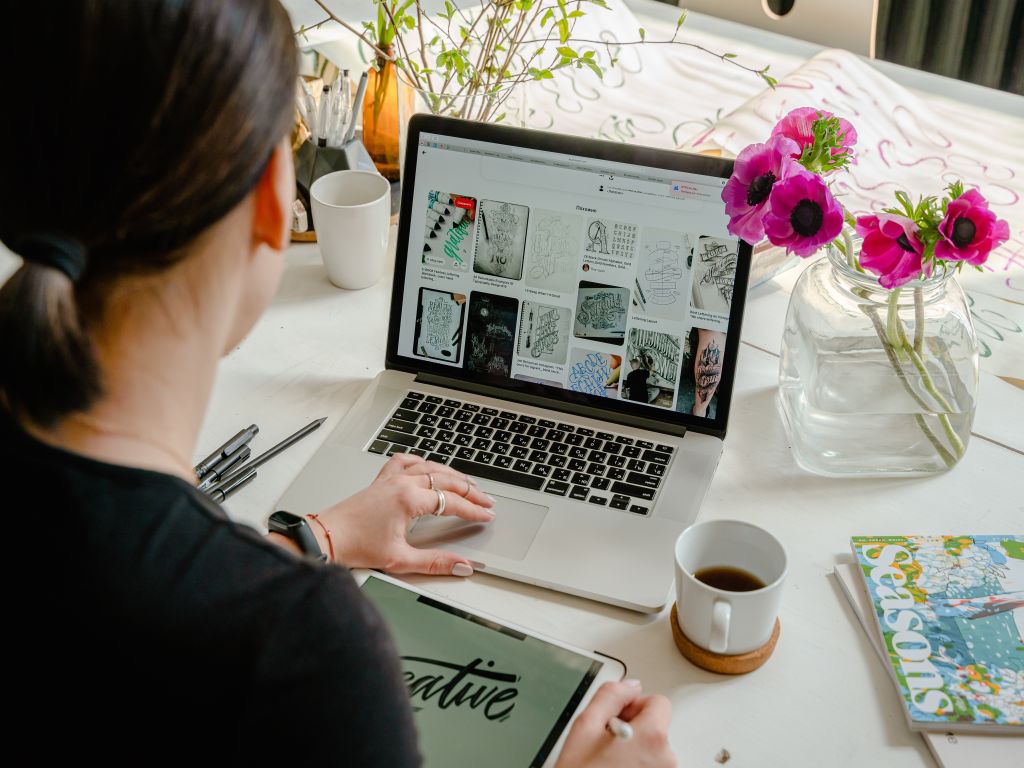 social media these would seem to be one of the most important channels through which a future employee can obtain up-to-date information about the company. It is a really powerful tool for building an image, permanent relationships and trust with all recipients. However, keep in mind that the Internet can also completely ruin and sink a brand. One undesirable comment is enough to ruin everything so far. If a company does not monitor what is said about it, a potential employee can quickly get discouraged by reading many unfavorable comments about it. The employer's brand could suffer severely.
Everyone crisis it can be averted or even turned into success, as long as the company can take immediate action. They can be, among others professional and substantive responses to negative comments, explanations of the existing situations or informing recipients about changes in the company on an ongoing basis. Social media is the perfect tool for this. Certainly, the potential employee will appreciate such responsible behavior of the future employer.
Employer brand inside and outside the company
If we want to create a really solid employer brand, we have to act in two ways, i.e. focus both on activities dedicated to employees and potential candidates. Acquiring new employees is as important as maintaining those who already co-create a given company.
Employees are our best ambassadors. In order for them to be loyal to the company and to other colleagues, we must not only provide their basic needs resulting from the employment contract, but also ensure their comfort, development and integration with the group. Our respect for them also shows in the way we communicate - be a sincere and authentic speaker and an attentive listener.
At the same time, build the image of your brand as a worthy and professional employer. Attractive candidates are sought after by many companies, so in order to attract their attention, you need to be smart and inventive.
Companies are realizing that high salaries are not currently the most important factor in choosing an employer. People identify with the place they co-create, which is why for today's employees, the comfort of work, atmosphere and other non-financial benefits, as well as the values of the owners, are equally important elements of the employer's values.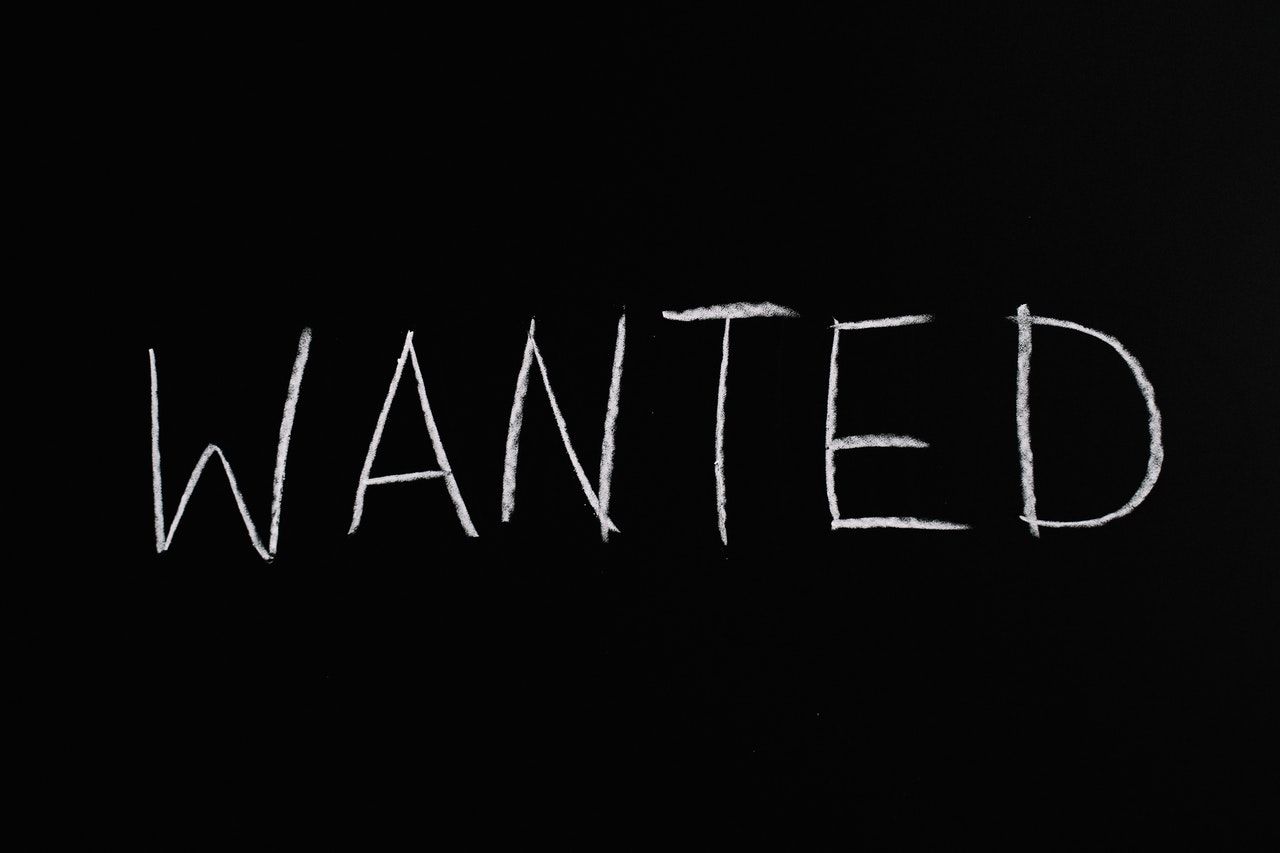 Image strategy it is the image-building activities carried out inside and outside the company that permeate each other. Satisfied employees shape positive company image outside. How we treat our employees and fulfill our promises to them affects our opinion on the labor market.
A strong employer brand and opportunities for development in the team
From the point of view of a potential employee, relations within the company are extremely important, as well as opportunities for development or promotion. Real opportunities for achieving higher levels of professional development attract candidates, but the employer should present such opportunities at the beginning. A strong employer brand obliges you to something.
Work in which the employee is exposed to stress every day, related to the negative atmosphere between the employer and crew members, unfortunately does not encourage staying in the company and will quickly cause further changes in its structure. Employing an employee for longer, investing in his development and building appropriate relationships with him will make the staff a coherent and loyal organism with structured, good relations.
How strong is your brand as an employer?
Use it as a sales tool!
Why is it worth building a strong employer brand?
There used to be an employer market. Today this trend has completely changed and we have an employee market, which means that the situation is working to the employer's disadvantage. A huge number of companies are struggling to employ specialists, and there is still a shortage of those on the market. This, in turn, is associated with higher salaries for employees with appropriate qualifications, or low-cost employment, but also the need for apprenticeships. The employer has to consider what he can offer his team and it has to be something that others do not have.
Employer branding, i.e. building the employer's brand, is an activity that definitely makes it easier to find the right employees. Its main assumption is to meet the changing market trends and adapt the company to the employee market. It is true that building a strong employer brand takes a lot of effort, but the results are definitely worthwhile. First of all, the company has an easier task when it comes to recruiting. Companies with a good reputation are more likely to find a candidate who is a specialist in their field. In addition, employee loyalty increases. Employee rotation in the company it is not large and the team becomes more committed to performing their duties. As a result, their productivity increases, which is a direct benefit for the employer.
Building an employer brand is largely based on positive feedback from current employees. The more satisfied the team is, the better the image of the employer on the market. To achieve this, you must first understand that a good employee is the company's most valuable asset. You also need to know that it will be difficult to replace it. That is why it is worth ensuring the satisfaction of the entire team. Of course, we do not mean employees who take their tasks lightly or avoid work. A strong employer brand also means good internal communication. A company that treats employees well and fulfills its promises, there is a good chance that new candidates will be more willing to apply for it.
How to develop the employer's brand?
Image building employer without the genuine involvement of employees is practically impossible. Therefore, both the current team and potential candidates should be at the center of all actions taken. The modern employee wants to have a chance for development, he wants to be able to broaden his perspectives and become better at what he does. The employer brand does not exist without employees, and for them, in turn, the values that the company follows and whether they are identical with the values in their lives are very important.
Every business should ask itself a few questions about whether:
can employees really influence the shaping of the company?
have an impact on what is happening inside the organization?
have a sense of mission related to ongoing projects?
want to work in the same company in five or ten years?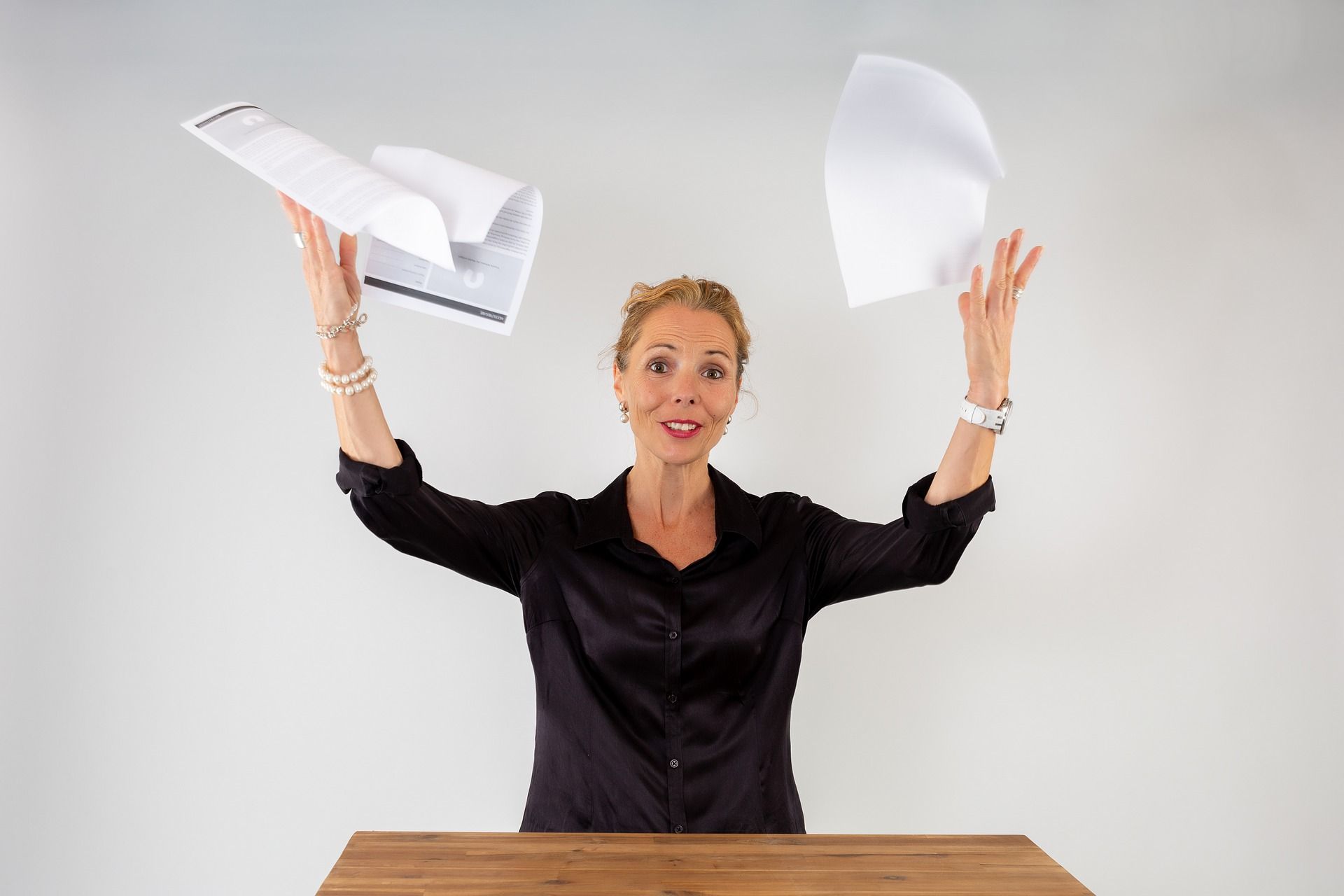 When building a strong brand, you must be aware that employees will be very eager to share their opinion about your organization, which is why their satisfaction is so important. Both employees and candidates will want to be able to participate in interesting and engaging projects. Any company that wants to create a strong employer brand should think about it. It is not about projects for global brands - although these are equally welcome - but rather about projects that will be a form of challenge.
Employees have their passions and it is worth supporting them, because it helps to maintain a healthy balance between work and private life. Also remember that your team spends 8 hours a day at work. A poorly equipped office or premises not suited to the type of work you do can seriously affect how you are perceived as an employer. Good conditions allow employees not only to feel that the comfort of work is important to you, but also increase efficiency. You can think of it this way: if you, as an employer, invest in a comfortable and well-equipped office, because you need it for work, your team needs exactly the same.
Real goodwill
Thinking about the employer's brand, one cannot ignore the question of where the true value of the company lies. With high salaries? Perhaps in some cases this will be true, but these are individual situations. After all, it is very common to hear stories about employers who pay exceptionally well and still have to carry out the recruitment process at least a few times a year. As a result, they lose their time and money.
While the process of finding the right candidate may not be troublesome, implementing them into the company's structures and preparing them to perform the tasks entrusted to them are costs incurred by the company. After all, a new employee will not immediately be as efficient as the person you have been employing for many years.
For an employee, the value in itself is the fact that you are able to read their needs, understand them and satisfy them. Sometimes it may be the desire to pursue your passions, and other times it may be a growing family. In any case, what matters is whether you understand it and what you will do with it. In this way, you are able to show employees that they are an important element of a larger whole for you and you consider them as people who bring real benefits to the company. Add to that the belief that you respect the beliefs and values of each individual and can easily see where the true value of the company is.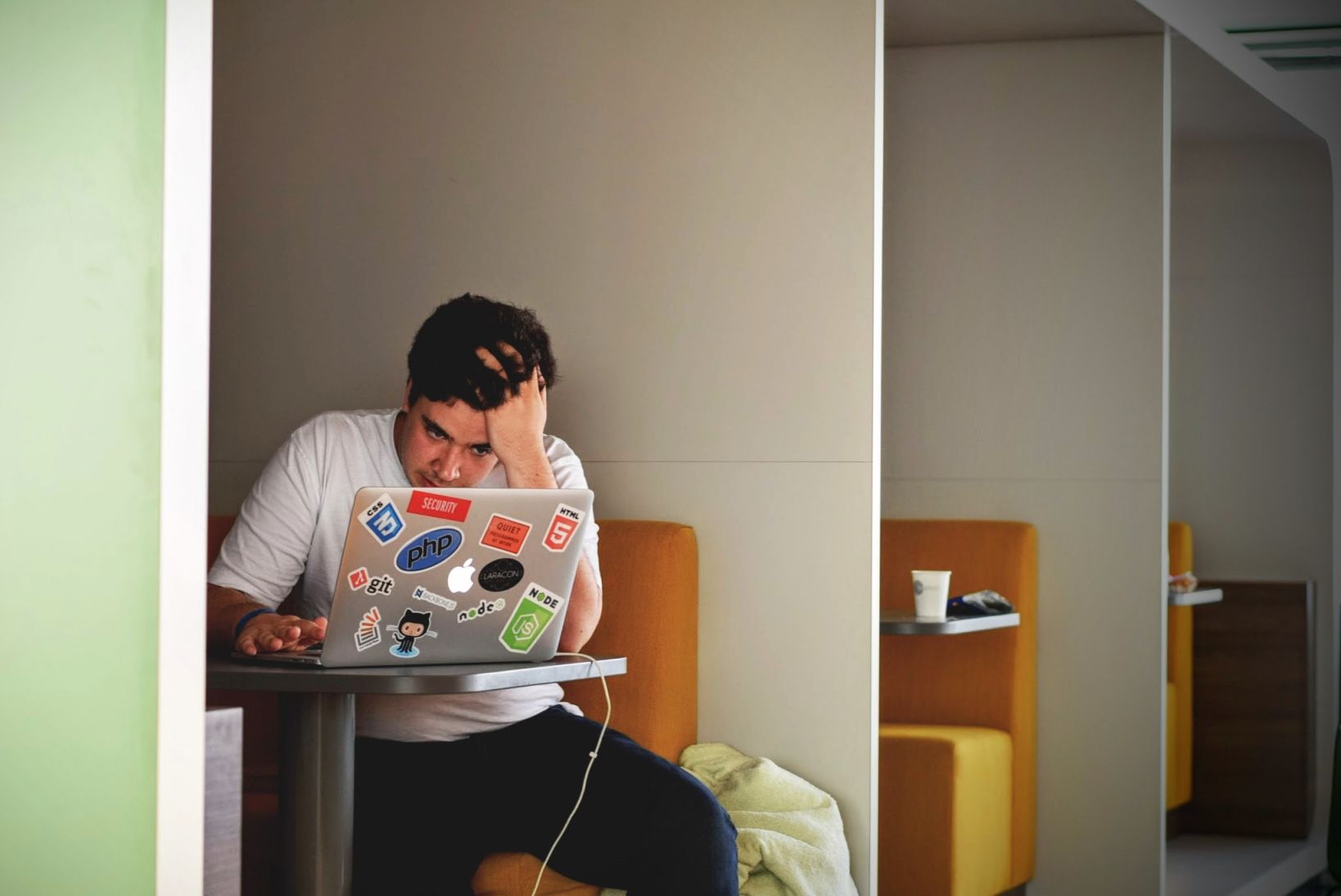 Employer branding is like a promise of what you can offer as an employer. And, of course, we're not talking about empty promises. Authenticity is what counts in building an employer brand. Remember that a company starts with building a good team, and only then can you talk about building your position on the market. If the organization is internally inconsistent, there is virtually no chance of success externally.
A company's reputation consists of many elements. Creating an employer brand is one of the roles that the company plays in the minds of employees, customers and other market participants. contact us and become a leader in this field as well. Employer brand built according to a well-thought-out strategy + effective employer branding activities is the best way to image creation A company anyone would like to work for.
Worth knowing:
What is an employer brand?
The employer brand is a concept that is gaining more and more importance nowadays. It is a comprehensive opinion of employees and the public about the company as an employer. A good employer brand allows you to attract and retain talents, is a business card of the organization and increases its market value. On the contrary - the situation of the wrong employer brand can negatively affect the company's image and cause difficulties in recruitment.
What do employees expect from the employer?
Nowadays, employees expect from their employer not only an attractive salary, but also a good working climate, development opportunities and care for safety and health. Many employers are beginning to realize how important it is to build a positive image as an employer, and the employer brand is an integral part of the company's internal marketing.
What makes an employer brand different?
For many people, an employer is simply a company that pays them a wage. However, for others, an employer is more than that; is a company that offers not only work, but also undertakes to care for good working conditions of its employees. The employer brand stands out thanks to such values that show that the company is friendly and caring towards its employees.
What elements make up an employer brand?
Something like organizational culture, approach to sustainable development or an indication of future development opportunities. That is why the employer brand is more than just a sign on the office door. It is a company idea that informs employees that they are treated well in a given place. Thanks to this, they see their future in a given company in a positive light.
How to attract talent to the company?
Nowadays, attracting the best talent to your company can be quite a challenge. There are many factors that influence whether someone decides to work for your company. Not only the financial offer is important, but also the organizational culture, company image, career development and many others.