Selected services:
Branding
Build a strong brand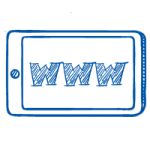 Communication strategy
Reach the right audience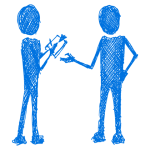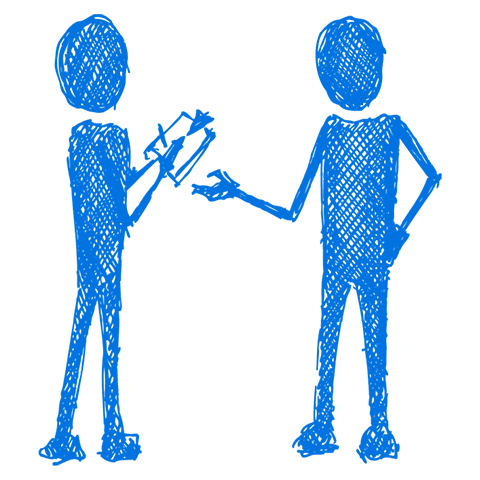 Google Ads
Get high ranking on Google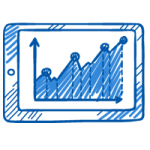 Public relations
We conduct effective PR activities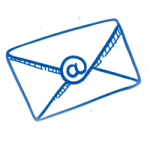 Communicating with the environment requires an appropriate approach. So what is the role of the public relations agency Krakow? The agency should provide the company with specific guidelines on how to communicate with the environment and how effective internal communication should look like.
Public relations is designed to be open to various groups in the environment, as well as to treat the environment as partners
The public relations agency Krakow and all the others have the task
communication
with the environment. By creating a bridge between the company and its stakeholders.
Public relations
PR. A shortcut that revolutionized the business world. It applies to the company, brand, products, services or employees. It becomes the foundation for the successful functioning of the organization. Create your image with Commplace. Reach out with us for more. Reach for success with us.
Internal PR
Internal PR increases communication efficiency. It improves the flow of information. Eliminates organizational chaos. It reduces the risk of a crisis within the company. At Commplace, we know how to manage it to efficiently achieve internal goals. See what plan we will create for your organization.
External PR
External PR allows you to create the image of your organization. An image you can control. An image that works to the benefit of your brand. Find out how we can help you stay in control. Ask us for an offer.
External PR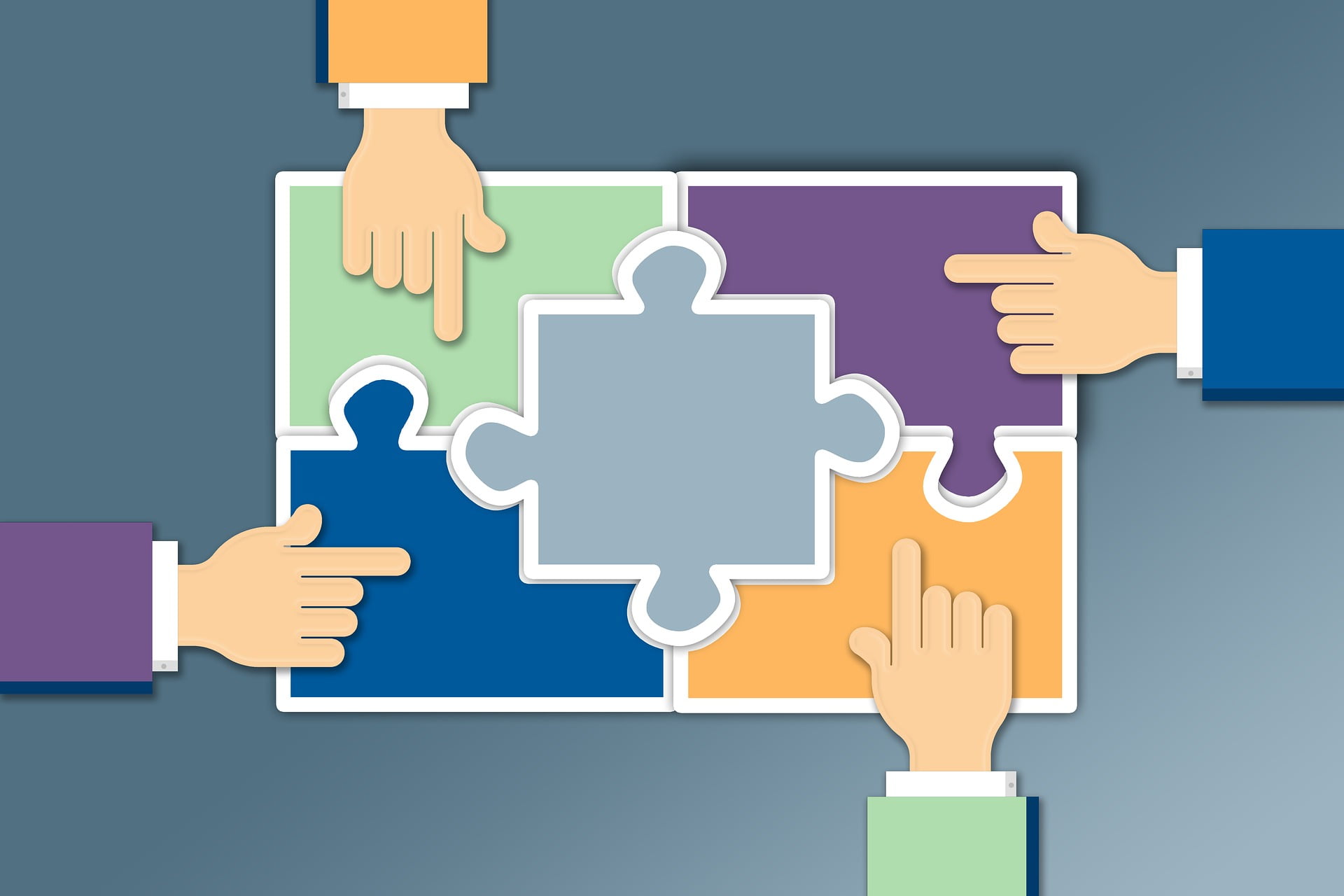 Public relations agency Krakow - what will you gain from cooperation?
The public relations agency Krakow has an important role to play. Public relations is a reliable building of contacts with recipients. Meanwhile, some companies, instead of communicating two-way dialogue, focus on one-way communication. Through own media. Such an activity cannot be considered professional public relations.
Relationships with recipients should be based on trust and credibility. By focusing on the harmonization of interests and consensus with the environment. This is exactly how we operate at Commplace. Check us out.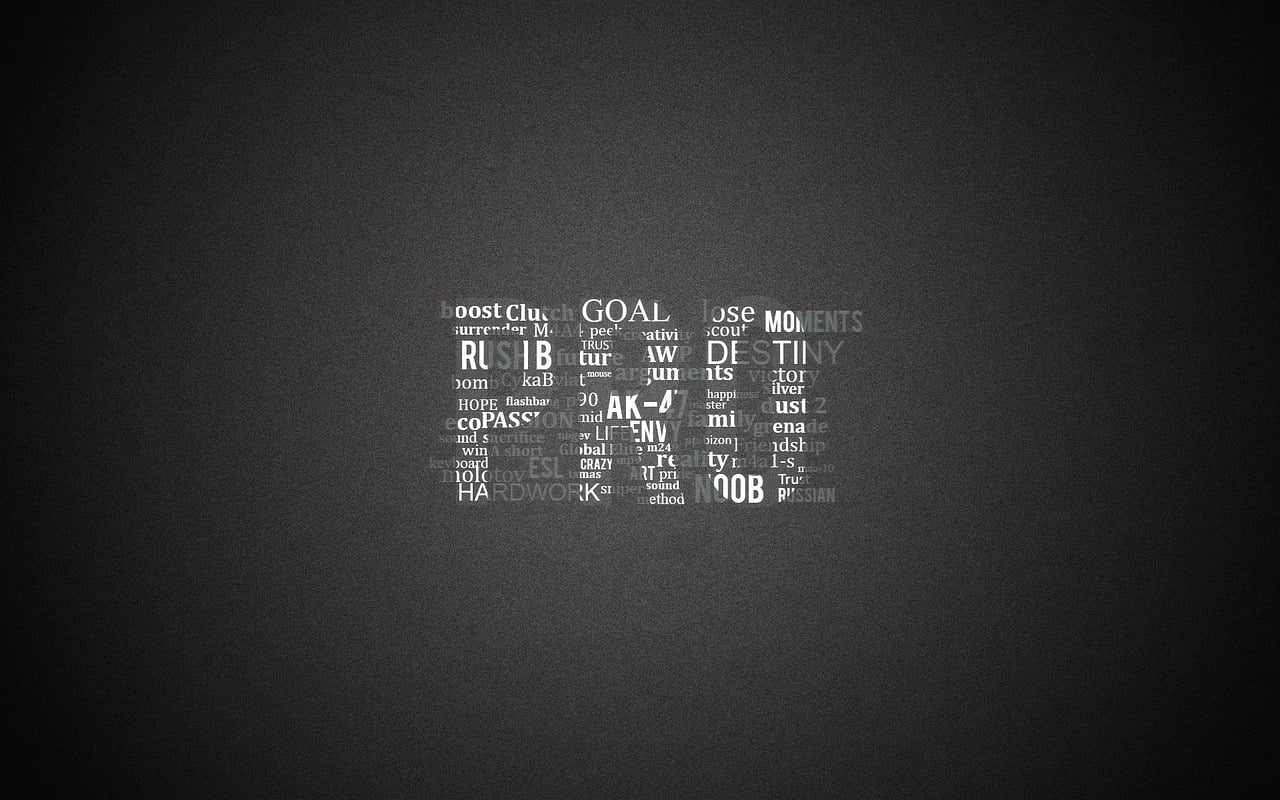 Public relations agency Krakow - choose professional solutions
Reducing the Piarist as just a marketing assistant is not good for either party. Public relations should be independent. And thus give specific advice to given companies. The marginal treatment of the non-commercial environment, not directly related to acquiring new customers, is not good for the company.
Public relations tools, used by the public relations agency Krakow, should be used in parallel in activities both for clients and internal companies. Only then do they bring the appropriate results. Moreover, focusing public relations on only one product or service is not a good solution. Public relations requires an organization-wide focus with an understanding of its structures as well as specific needs.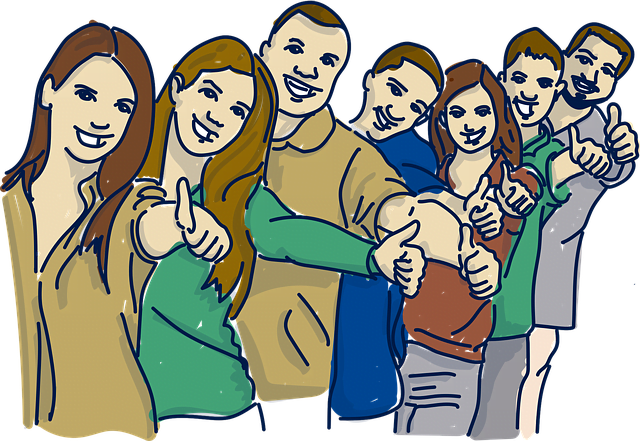 Public relations agency Krakow? We are what you are looking for
Public relations agency Krakow - who is part of the PR team? It is nothing more than a team of people who conduct the communication of a given company in a professional manner. Every Piarist is obliged to observe the rules that are in line with the Constitution of the Republic of Poland. When creating communication, it is important to respect the dignity and privacy of every human being. It is also important to respect the rights and good of the organization and its environment, as well as its direct recipients.
Truth, credibility, reliability and honesty - these are the most important principles and values for the PR team.
• PR team are people who implement (and often create) the communication of a given brand.
• The PR team's task is to be credible, reliable and honest.
• The PR team's responsibilities include: communication with the media or organizing press breakfasts.
The public relations agency Kraków is responsible for the message they generate towards the audience. The PR agency is also, in a way, the liaison of the organization for which it works, with the environment and stakeholders.
Public relations agency
Cracow
A PR agency often operates on the border of the organization and its environment. Its task is to be a coordinator, strategist and managers of overall communication implemented in a given company.
The communication strategy chosen by a PR company depends on the analysis of the environment. This is the result of many factors.
What PR strategy will we create for you? Tailored to the company's needs. But also its target groups, potential target groups and products.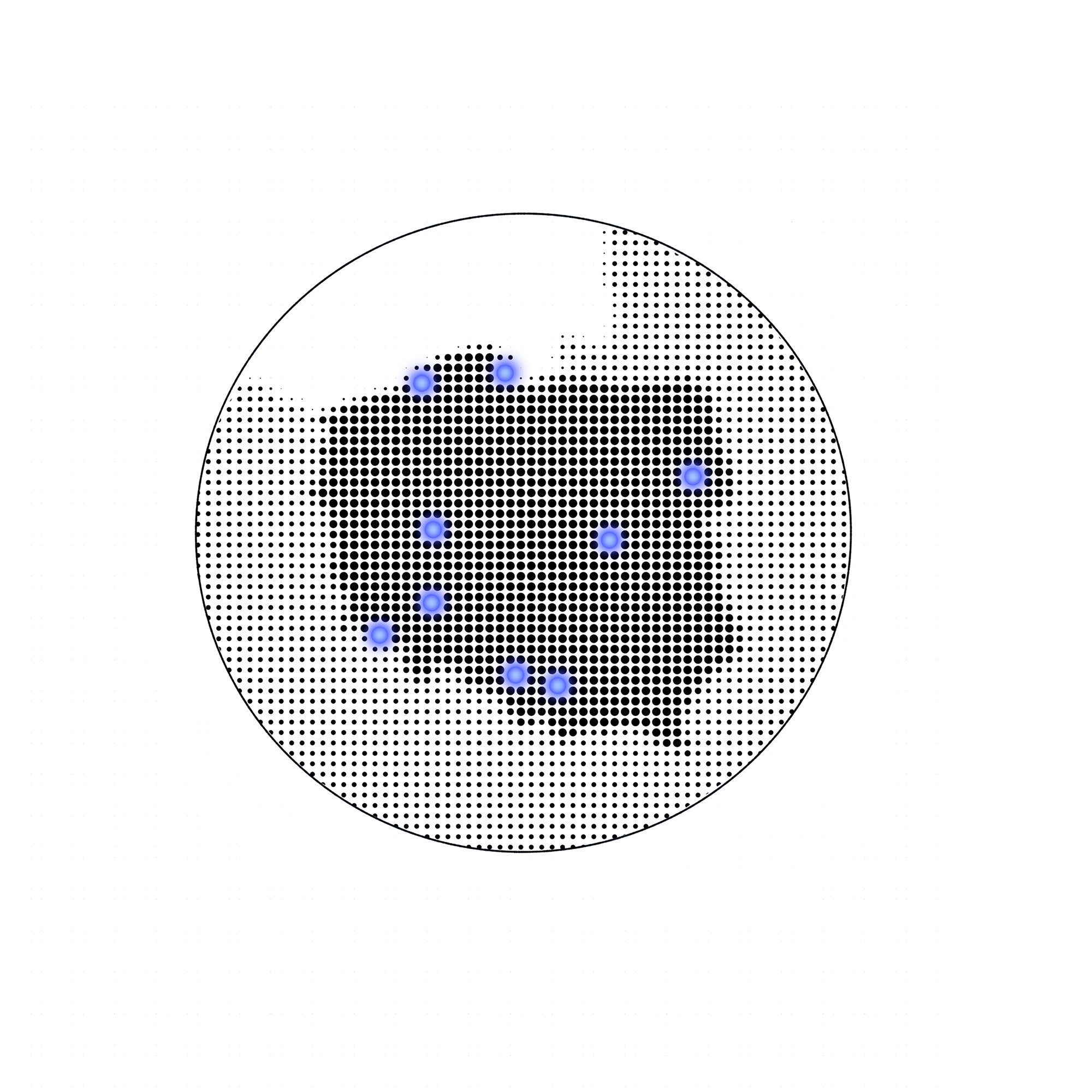 COMMPLACE a modern PR agency
25 years of experience.
Support for 300 brands.
Over 1,000 corporate events
Proprietary solutions in marketing.
Meet Commplace
Our statistics
1996

we have been helping business clients since this year

173

culinary trips abroad

1000

realized events

50

specialists in August 2018 carried out 18 events

300

brands have grown using our know-how

360 °

we provide full support in each of the marketing areas
Consulting offer
A non-standard range of communication and sales support services. Our consulting offer is always individualized.
Find out more
Product offer
We only present solutions that our clients need and are able to implement. We deliver specific, measurable results.
Find out more
Free Quote
We have a dedicated offer for you.
Public relations agency
Cracow
We take responsibility for the direction of communication activities. When we get to know your business goals, we will indicate possible solutions to maximize the expected results.
We operate much wider
How does the public relations agency Krakow work? The main goal of PR is the implementation of public missions. The organization and its needs are in the foreground, and building relationships with recipients is in the second. Who they are? They are clients, contractors, potential investors, but also local governments and non-governmental organizations.
Public Relations Agency
Cracow
Call it media relations, content marketing or communication with stakeholders. Maybe even corporate communication, social media campaigns or digital marketing. It is for us clean and simple PR. We constantly adjust and adapt the way we work. Whether it's consumers and brands, business and technology, or corporations and crises.
At Commplace, we have one goal. We want to tell your story. And we happen to be pretty good at it. Communication is deeply embedded in our company's DNA. We love PR. No matter where your company is based, we have a team specially designed to meet your PR needs and wishes.
Check us out!
Public relations agency
Cracow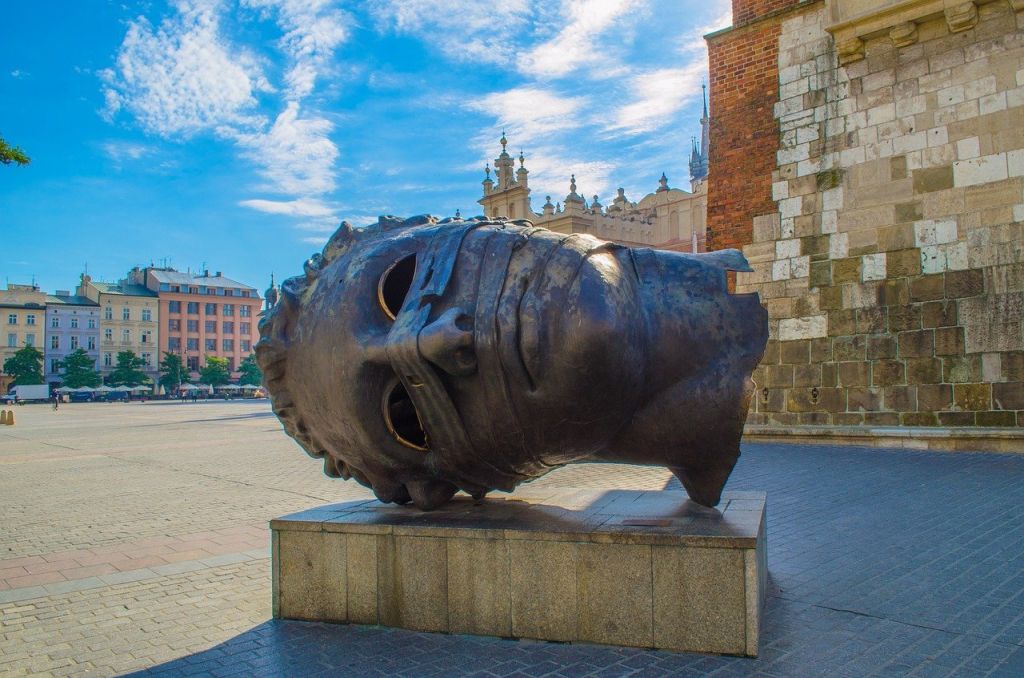 Krakow adds meanings
The "Strategic Program for the Promotion of Krakow for 2016-2022" assumes that the city's promotional activities in this period will be based on the main promotional idea supported by emotions, created according to the concept of the so-called ESP, i.e. Emotional Selling Proposition.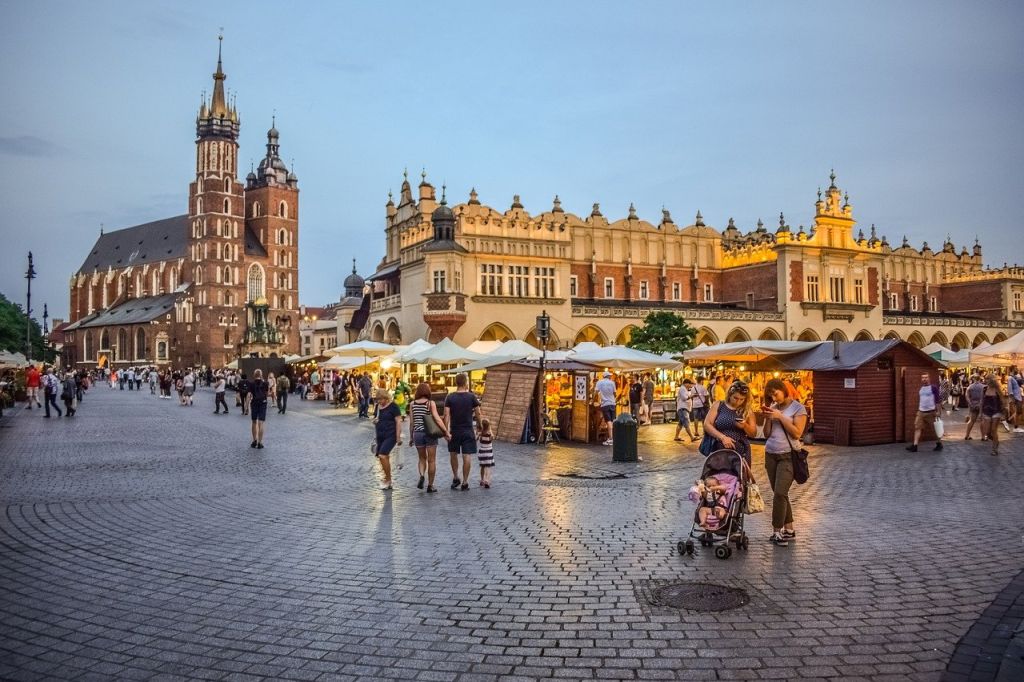 KRK = Culture-Development-Creativity
Krakow focuses on territorial marketing. As part of these activities, it supports commercial brands - local companies and products as well as brands of non-commercial institutions, eg cultural institutions, associations and foundations, dealing with social development, etc. By giving them its authority, the city expects reciprocity - supplying place brands with the values of other local brands.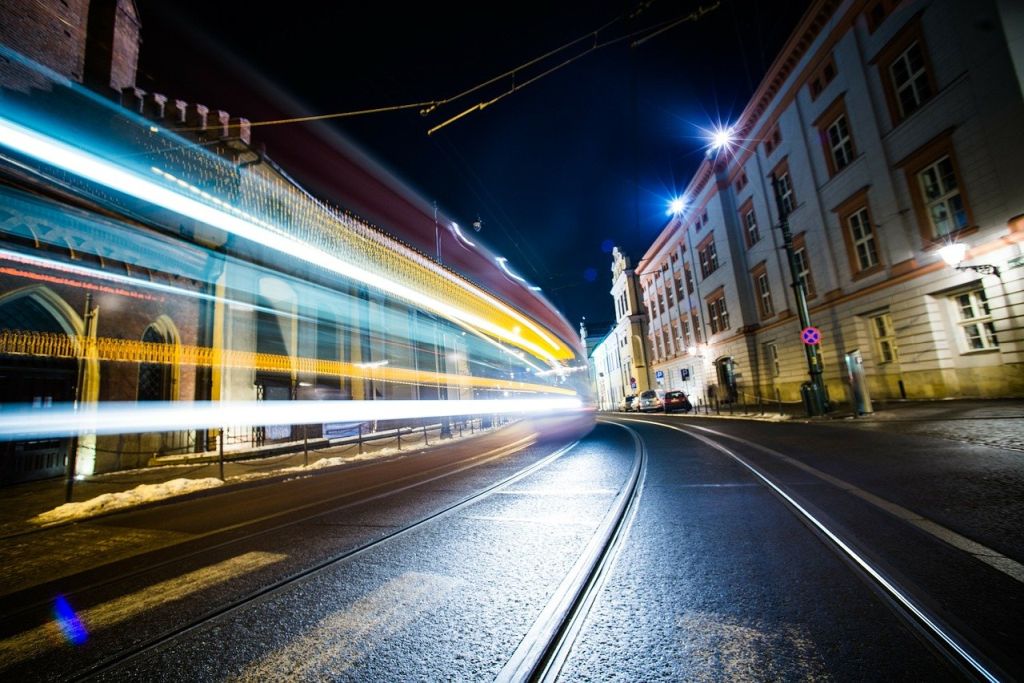 In the center
Krakow is a city where history meets the future. The capital of Małopolska intelligently uses modern technologies and innovative systems to communicate with residents and tourists. Thus, it implements the management of sustainable city development in the spirit of "smart city".
Among the techniques of marketing communication used, there are, among others geolocation, augmented reality or QR codes, for example to read hidden url addresses and direct the user to a website or mobile application.
Agency public relations Kraków – postaw na najlepsze rozwiązania
Krakowska agencja public relations powinna wyróżniać się na tle konkurencji swoją ekspertyzą oraz inteligentnym podejściem do klienta. Znajomość lokalnych realiów oraz umiejętność dobierania właściwych narzędzi i strategii to klucz do skutecznego budowania reputacji. Dlatego warto szukać agencji, która ma w swoim zespole specjalistów z różnych dziedzin i oferuje kompleksowe wsparcie w kwestiach związanych z komunikacją. Stworzenie skutecznej strategii wymaga wiedzy i doświadczenia, którego nie każda agencja może się pochwalić. Agencja public relations z Krakowa powinna zatem posiadać nie tylko wiedzę, ale i umiejętność jej praktycznego zastosowania w ramach kampanii.
Jak rozpocząć współpracę z agencją PR?
Istnieje wiele sposobów na to, jak agencja public relations Kraków może rozpocząć współpracę z klientem. Przede wszystkim warto poznać potrzeby i cele biznesowe klienta, aby móc zaproponować skuteczną strategię komunikacyjną. Następnie należy przeanalizować rynki i branże, w których działa klient, aby móc stworzyć odpowiednie narzędzia i przekazy dla danej grupy odbiorców. Ważne jest także śledzenie trendów i nowości w dziedzinie komunikacji oraz zapewnienie transparentności i stałego kontaktu z klientem. Dzięki temu agencja public relations Kraków może zapewnić skuteczną i efektywną współpracę, przynosząc wymierne korzyści dla biznesu klienta.
Zarządzanie wizerunkiem to nie lada wyzwanie dla przedsiębiorstw. Dlatego od wielu lat na rynku funkcjonują agencje public relations, w tym również agencje z Krakowa, oferujące specjalistyczne usługi w tej branży. Jednym z ważnych pytań, na które warto sobie odpowiedzieć, jest to, czy PR agency powinna mieć siedzibę w tym samym miejscu, co klient. Choć wiele firm postępuje właśnie w ten sposób, to jednak nie jest to regułą. Istotne jest, by agencja public relations Kraków posiadała odpowiednie doświadczenie i wiedzę, aby w pełni zrozumieć potrzeby klienta, niezależnie od geografii jego siedziby. Takie podejście pozwala na nawiązanie z klientem bliskiej współpracy i skuteczną realizację wspólnych celów.
If PR agency Krakow oferuje wyłącznie usługi offline?
Oczywiście, że agencje public relations Kraków zajmują się także działaniami digitalowymi. W dzisiejszych czasach, na rynku reklamowym, każda agencja prasowa, która nie umie działać w świecie online, jest skazana na porażkę. Krakowska agencja public relations doskonale zdaje sobie z tego sprawę i umiejętnie wdraża w swoją pracę strategie digitalowe. W ten sposób agencja ta pomaga swoim klientom zwiększać ich zasięgi i budować pozytywny wizerunek w internecie. Zaufaj ekspertom i wybierz agencje public relations Kraków lub taką, która jeszcze lepiej spełnia Twoje oczekiwania.
Stwórz wizerunek pożądanego pracodawcy
Agencje public relations Kraków doskonale znają receptę na skuteczne budowanie employer branding marek. Dbałość o wizerunek pracodawcy to klucz do przyciągania najlepszych talentów na rynek pracy. Krakowskie agencje PR dokładnie analizują potrzeby swoich klientów, ich oczekiwania odnośnie pracowników oraz strategie biznesowe. Dopiero na tej podstawie przygotowywany jest plan działań, który w pełni odpowiada potrzebom danego przedsiębiorstwa. W ramach działań związanych z employer branding, agencja public relations Kraków zaba o kreowanie pozytywnego wizerunku firmy jako dobrego pracodawcy, dostarczy materiały w formie wideo, artykuły, a także zorganizuje kampanie społeczne i akcje CSR, dzięki którym firma nawiąże pozytywny kontakt z otoczeniem i wykreuje pozytywne wartości.
Wyprzedź konkurencję z agencją PR Kraków
Agencja public relations Kraków posiada niezbędne narzędzia dla każdej firmy, która pragnie wyprzedzić konkurencję i zdobyć przewagę na rynku. Dobra agencja PR zna tajniki skutecznego budowania brand image oraz tworzenia kampanii reklamowych, które przyciągają uwagę klientów. Oprócz tego, firma oferująca usługi public relations może pomóc w tworzeniu strategii marketingowych, proaktywnym zarządzaniu kryzysowym oraz zwiększaniu świadomości społecznej o marce i jej produktach. Zaufanie i dobre relacje ze społecznością to kluczowe czynniki sukcesu dla każdej firmy, a agencje public relations z Krakowa są w stanie zapewnić swoim klientom właśnie to. Dlatego jeśli chcesz osiągnąć sukces na rynku i zwiększyć swoją przewagę konkurencyjną, zdecyduj się na współpracę z doświadczoną agencją PR.
Agencja public relations Kraków to profesjonalna firma zajmująca się kompleksową obsługą w zakresie komunikacji na rynku. Jest to firma składająca się z doświadczonych specjalistów, którzy doskonale znają się na obsłudze eventów, w tym także firmowych. Agencja public relations Kraków stawia na indywidualne podejście do klienta, dzięki czemu każde wydarzenie jest dopasowane do potrzeb i oczekiwań klienta. Z tego powodu, agencja ta jest często wybierana przez firmy z Krakowa i okolic, które pragną zorganizować skuteczny i efektywny event.
Good to know:
Jak znaleźć dobrą agencję public relations Kraków?
Jeśli poszukujesz dobrej agencji public relations w Krakowie, warto zwrócić uwagę na kilka ważnych aspektów. Przede wszystkim warto sprawdzić doświadczenie agencji oraz jej portfolio klientów. Poznanie realizacji wcześniejszych projektów pozwoli na zdobycie wiedzy na temat działań agencji i ich skuteczności. Ważne jest również, aby agencja posiadała dedykowany zespół specjalistów, którzy zadbają o Twoje potrzeby i cele. Ostatecznie, porównanie ofert i cen jest istotne, ale nie powinno być jedynym kryterium wyboru. Dlatego, jeśli chcesz znaleźć najlepszą agencję public relations w Krakowie, warto zainwestować czas i odpowiednio przebadać rynek, aby dokonać wyboru, który zaprocentuje w przyszłości.
Jakie są cechy dobrej agencji public relations Kraków?
Kiedy szukasz agencji public relations w Krakowie, ważne jest, aby wybrać tę, która ma odpowiednie cechy. Dobra agencja PR w Krakowie powinna być nie tylko fachowa, ale również elastyczna i kreatywna. Znając lokalny rynek i trendy, agencja powinna pomagać swoim klientom zbudować ich markę i promować ich produkty i usługi, wykorzystując różnorodne kanały komunikacji. Ważne jest, aby agencja PR była w stanie dostosować swoje działania do potrzeb klienta, jednocześnie proponując nowe pomysły i rozwijając swoje umiejętności. W końcu, przez doświadczenie i zrozumienie rynku, dobra agencja PR w Krakowie powinna pomóc swoim klientom osiągnąć sukces i zwiększyć ich rozpoznawalność wśród klientów.
Agencja public relations Kraków - przykłady działań to...?
Agencja public relations Kraków to ekspert w dziedzinie image creation firm oraz budowania zaufania między klientami a marką. Działania, jakie podejmuje agencja, są niezwykle istotne dla sukcesu biznesowego i wymagają wysokiej wiedzy i doświadczenia. Przykładami działań, jakie podejmuje agencja public relations Kraków, są m.in. research i analiza rynku, kreowanie strategii PR, organisation of events i konferencji prasowych oraz komunikacja z mediami. Wszystko po to, aby doprowadzić do synergii między firmą a jej klientami oraz zbudować pozytywny wizerunek na rynku. Agencja ta zna doskonale zarówno wymagania klientów, jak i kulisy biznesu, co czyni ją wartościowym partnerem w kreowaniu rozpoznawalności i sukcesie biznesowym.