Selected services:
Branding
Build a strong brand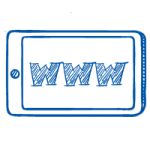 Communication strategy
Reach the right audience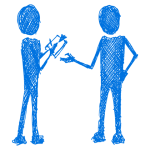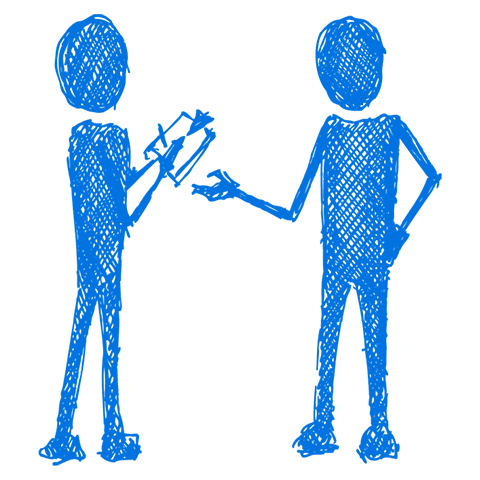 Google Ads
Get high ranking on Google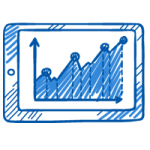 Public relations
Lead effective PR activities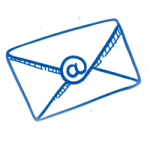 Many cities - and businesses - lose or earn income based on their image.
Public relations plays an important role in supporting change and development.
Public relations does something advertising cannot.
Builds the credibility of the image.
And it does it just as effectively in the case of cities, companies, institutions and people.
Public relations
PR. A shortcut that revolutionized the business world. It applies to the company, brand, products, services or employees. It becomes the foundation for the successful functioning of the organization. Create your image with Commplace. Reach out with us for more. Reach for success with us.
Internal PR
Internal PR increases communication efficiency. It improves the flow of information. Eliminates organizational chaos. It reduces the risk of a crisis within the company. At Commplace, we know how to manage it to efficiently achieve internal goals. See what plan we will create for your organization.
External PR
External PR allows you to create the image of your organization. An image you can control. An image that works to the benefit of your brand. Find out how we can help you stay in control. Ask us for an offer.
Creating a brand strategy for the city brings out the distinctive features of this place. So that it can offer its target audience an important and compelling promise. Who will do it best? PR agency. Bielsko-Biała is one of the cities that, being aware of this, focuses on public relations
PR for companies with
Bielsko-Biała
While your business can survive without PR, it's unlikely you'll get the attention it deserves.
Effective PR strategy will help you gain leads and new clients.
Your company will be introduced to a whole new audience who would never otherwise discover you.
We will become for your company not only a PR service provider. We will be your strategic partner on the way to success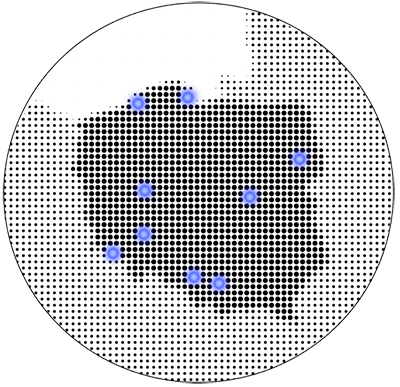 COMMPLACE a modern PR agency
25 years of experience.
Support for 300 brands.
Over 1,000 corporate events
Proprietary solutions in marketing.
Meet Commplace
Our statistics
1996

we have been helping business clients since this year

173

culinary trips abroad

1000

realized events

50

specialists in August 2018 carried out 18 events

300

brands have grown using our know-how

360 °

we provide full support in each of the marketing areas
Consulting offer
A non-standard range of communication and sales support services. Our consulting offer is always individualized.
Find out more
Product offer
We only present solutions that our clients need and are able to implement. We deliver specific, measurable results.
Find out more
Free Quote
We have a dedicated offer for you.
Write us what your business goals are. Commplace experts will indicate possible solutions that will maximize the expected results.
We operate much wider
Comprehensiveness is the key word. We look at your organization holistically. Yes, to choose complementary solutions that will allow you to achieve success. Check what proposals we will prepare for you.
Public Relations Agency
Bielsko-Biala
We use our extensive business knowledge in our daily activities. We use the latest and most effective digital tools. All this to identify strategic development opportunities for the client's company from every angle. No matter where its location is.
The seat of the company is just an address. PR agency in Bielsko-Biała or Wrocław - location does not matter. Bet on cooperation with experienced experts. Don't limit your options. Check out effective Commplace solutions. We will specify what activities your company needs. We will estimate their duration. We will define the effects.
PR agency
Bielsko-Biala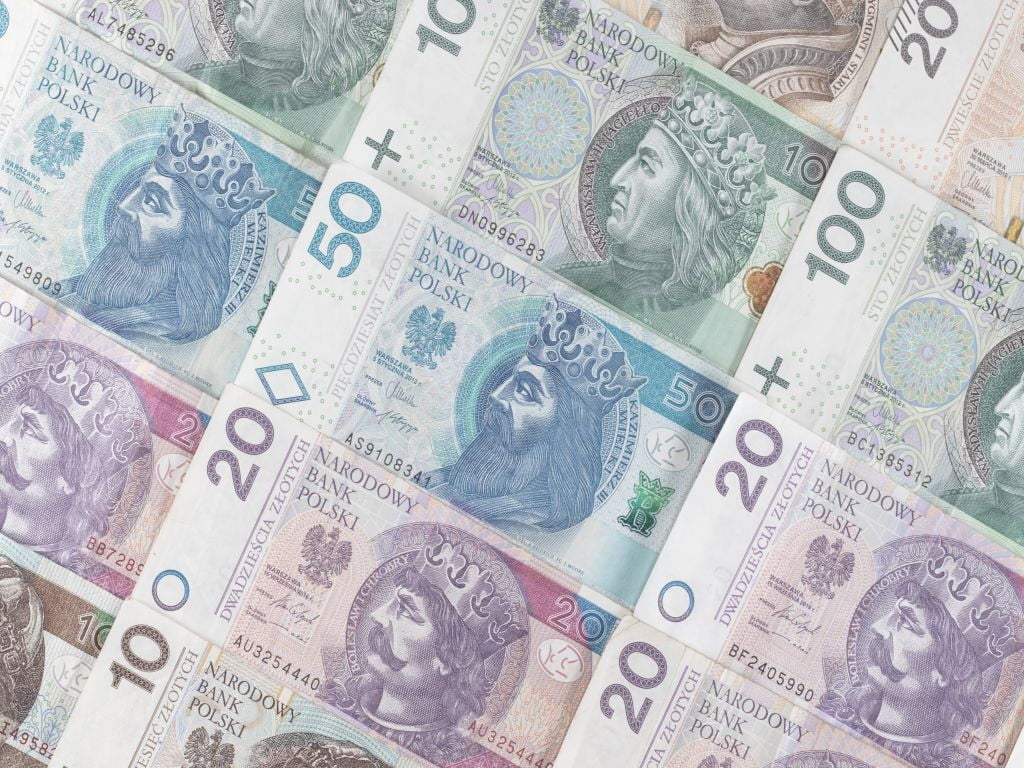 PLN 5,229.21 per capita
Strong 10 in the "Ranking of revenues of local government units, per capita" 2019. Bielsko systematically improves its position in the ranking of the city's affluence - the city advanced from the third ten to the first. The indicator, used in the positioning of local governments, is based on two revenues - subsidies received and own income. In the capital of Podbeskidzie Region, the amount per capita is - PLN 5,229.21.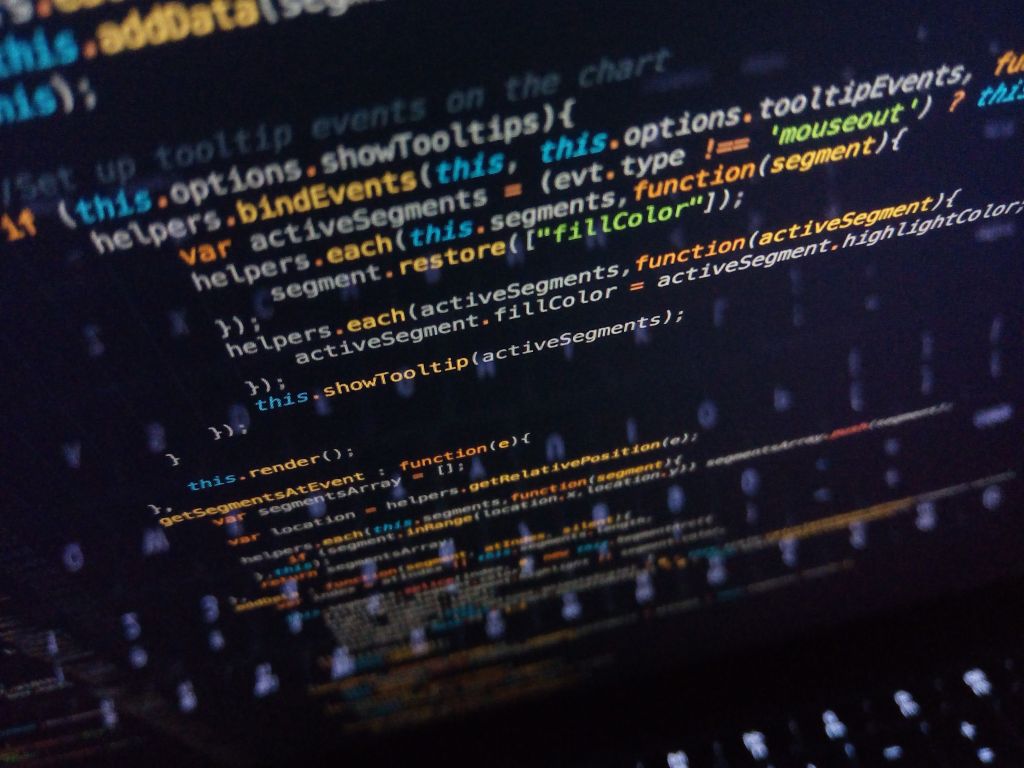 A festival unlike any other
BBDays4.IT - the festival integrates the IT community. It presents knowledge and practical solutions in the field of coding and testing. This is a nationwide event for developers, programmers, and people who want to develop their skills related to software development.
A variety of topics allows you to learn about the current and most interesting issues in the IT industry. The festival also shows how the Bielsko-based IT companies cooperate with the city authorities and universities.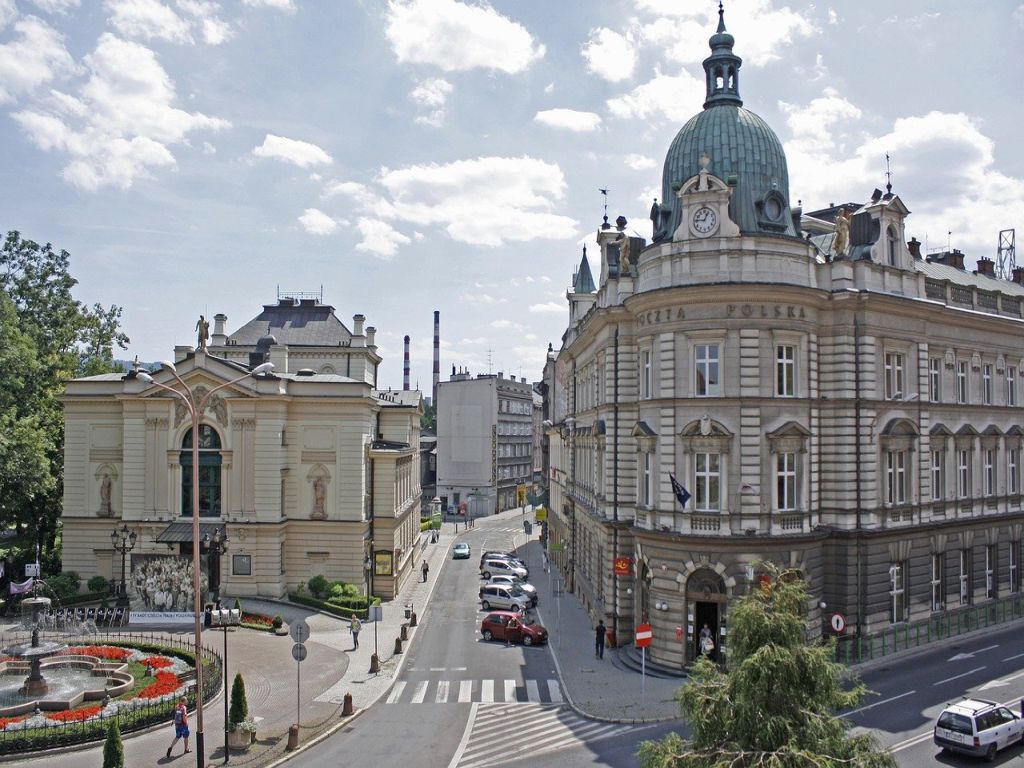 "The most famous" inhabitants of Bielsko
The Cartoon Film Studio in Bielsko-Biała is responsible for the creation of iconic characters - Bolek and Lolek. For over 50 years, two boys who are curious about the world have been playing children in front of their TV screens.
The adventures of Bolek and Lolek have an educational dimension, through fun events, they allow the youngest viewers to get to know, for example, other cultures. The "Stars of the Capital of Podbeskidzie Region" have their monument - unveiled on May 19, 2011.
PR agency Bielsko-Biała – dlaczego warto korzystać z usług agencji PR?
Jeśli chcesz zwiększyć widoczność swojej firmy oraz zdobyć nowych klientów, prawdopodobnie słyszałeś o agencjach PR. PR agency Bielsko-Biała to jedna z wielu lokalizacji agencji działających w Polsce. Dlaczego warto skorzystać z ich usług?
Powody, dla których agencja PR Bielsko-Biała to dobry partner w biznesie
Jednym z głównych powodów, dla których warto korzystać z usług agencji PR, jest ich profesjonalizm. Agencje PR zatrudniają specjalistów z różnych dziedzin, takich jak public relations, marketing czy media. Ich doświadczenie i wiedza pozwala na skuteczne planowanie i realizację kampanii reklamowych, które wzbudzą zainteresowanie potencjalnych klientów i zwiększą rozpoznawalność Twojej firmy.
Niejedna agencja PR Bielsko-Biała ma na swoim koncie wiele kampanii, które przyniosły zauważalne efekty. Ich doświadczenie i umiejętności pozwalają na skuteczne dotarcie do docelowej grupy odbiorców, zwiększenie widoczności firmy w mediach społecznościowych, a także na pozyskiwanie nowych klientów.
Korzystanie z usług agencji PR może być dużo bardziej opłacalne niż zatrudnianie wewnętrznych specjalistów. Agencje PR Bielsko-Biała posiadają specjalistyczne narzędzia i technologie, które pozwalają na skuteczne i efektywne prowadzenie kampanii reklamowych. Dzięki temu oszczędzasz czas i pieniądze, które mogą być przeznaczone na inne cele.
Agencje PR Bielsko-Biała działają niezależnie, dzięki czemu otrzymasz obiektywną opinię na temat Twojej firmy i rozwiązania, które będą dla niej najlepsze. Agencje PR nie są związane z żadnymi producentami czy usługodawcami, co pomaga w realizacji kampanii reklamowych i wizerunkowych.
Agencje PR angażują się w wiele projektów, co pozwala im na zdobycie nowych doświadczeń i umiejętności. Dzięki temu, Twoja firma otrzyma świeże spojrzenie na swoją działalność i możliwość wdrożenia nowych pomysłów.
Dla kogo współpraca z agencją PR to dobre rozwiązanie?
Korzystanie z usług agencji PR może być idealnym rozwiązaniem dla tych, którzy chcą zwiększyć widoczność swojej firmy i zdobyć nowych klientów. Agencja PR Bielsko-Biała oferuje szereg usług, które pomagają w skutecznym planowaniu i realizacji kampanii reklamowych. Profesjonalizm, skuteczność, oszczędność czasu i środków, niezależność oraz świeże spojrzenie to tylko niektóre z powodów, dla których warto skorzystać z usług agencji PR. Nie wahaj się i odwiedź agencję PR Bielsko-Biała już dziś!
Good to know:
Co to znaczy agencja PR Bielsko-Biała?
Agencja PR Bielsko-Biała to firma specjalizująca się w relacjach publicznych. Jej głównym celem jest kreowanie dobrego wizerunku swoich klientów poprzez skuteczną komunikację z mediami i innymi podmiotami zainteresowanymi daną branżą. Agencje PR działają na wielu polach, oferując kompleksowe usługi, takie jak tworzenie strategii PR-owych, doradztwo w zakresie komunikacji z mediami, organisation of events czy copywriting. Zlokalizowana w Bielsko-Białej agencja PR, dzięki swojemu doświadczeniu i kreatywności, może pomóc w budowaniu pozytywnego wizerunku Twojej firmy i zwiększaniu jej rozpoznawalności na rynku.
Jakie cechy dobrej agencji PR Bielsko-Biała są najważniejsze?
Dobra agencja PR to klucz do osiągnięcia celów korporacyjnych, rynkowych i komunikacyjnych. Jednakże, jakie cechy musi posiadać agencja PR Bielsko-Biała, aby była w pełni skuteczna? Po pierwsze, musi posiadać profesjonalny i wykwalifikowany zespół, który będzie w stanie zapewnić odpowiednie wsparcie w dziedzinie PR. Po drugie, wartość dodana, jaką agencja wnosi do firmy, jest również ważna, a najlepsze agencje PR Bielsko-Biała oferują pełną uwagę, osobisty kontakt i elastyczność. W końcu agencja musi być w stanie dostarczyć szybkie i skuteczne rezultaty, które zwiększą wartość firmy. Dlatego, jeśli szukasz agencji PR, upewnij się, że spełniają powyższe wymagania, a Twoja firma stanie się bardziej atrakcyjna dla klientów i inwestorów.
Jak znaleźć dobrą agencję PR w Bielsku-Białej?
Szukasz agencji PR w Bielsku-Białej, ale nie wiesz, od czego zacząć? Najpierw spójrz na ich portfolio. Dobry PR powinien charakteryzować się różnorodnością klientów i projektów. Kolejny ważny aspekt to komunikacja – agencja powinna słuchać Twoich potrzeb i proponować rozwiązania dopasowane do Twojej firmy. Szukaj także agencji, które mają doświadczenie w mediach społecznościowych, ponieważ są one niezbędne w dzisiejszych czasach. Zaufaj swojemu instynktowi i wybierz agencję, z którą czujesz pozytywną energię i chęć do współpracy. Przede wszystkim, poszukaj zaangażowanych i doświadczonych profesjonalistów, którzy pomogą Ci osiągnąć sukces w świecie biznesu.
Jak sprawdzić czy agencja PR Bielsko-Biała to dobry wybór?
Jeśli szukasz agencji PR w Bielsku-Białej, ważne jest, aby wybrać dobrego partnera biznesowego. Istnieje wiele kryteriów, które można wziąć pod uwagę, ale kilka kluczowych wydaje się być niezwykle ważnych. Pierwszym z nich jest doświadczenie i świetna reputacja. Najlepsza agencja PR powinna mieć bogate doświadczenie w branży i być uznaną przez klientów za wiarygodnego partnera. Drugim ważnym czynnikiem jest elastyczność i adaptacyjność. Firma powinna potrafić dostosować swoje usługi do indywidualnych potrzeb klientów, aby zaspokoić ich potrzeby w jak najlepszy sposób. Wreszcie, nie zapomnij sprawdzić, jakie narzędzia i metody stosuje agencja PR. Wybierz firmę zaangażowaną w badania rynkowe, monitorowanie mediów społecznościowych i inne narzędzia pozwalające na skuteczną komunikację z Twoimi odbiorcami. Przyjrzenie się tym czynnikom pomoże Ci dokonać właściwego wyboru agencji PR dla swojej firmy w Bielsku-Białej.
Jakie są przykłady działań agencji PR w Bielsku-Białej?
Agencje PR w Bielsku-Białej są bardzo pomysłowe i kreatywne w swoich działaniach. M. in. organizują eventy i konferencje prasowe, aby zwrócić uwagę mediów i otoczenia na działalność swoich klientów. Oprócz tego agencje te zajmują się również tworzeniem strategii komunikacyjnych, prowadzeniem działań marketingowych i budowaniem relacji z mediami. Wszystko po to, aby ich klienci osiągnęli sukces biznesowy i zyskali pozytywny wizerunek w oczach społeczeństwa. Działania agencji PR są kluczowe dla rozwoju firm i instytucji w Bielsku-Białej, a ich profesjonalizm i skuteczność przyciąga coraz więcej klientów.