Treść główna
Key data
5

weeks of work on the site

240%

increase in website traffic after 12 months

130%

increase in the visibility of phrases in TOP10 after 12 months
Customer story
The QUADRA-NET Service Network was established in 2006 and operates in Central and Eastern Europe, offering a diverse range of maintenance services. The brand occupies leading market positions in both the B2B and B2C services sectors. In recent years, QUADRA-NET has expanded its service portfolio to include new industries. As a result, it provides comprehensive solutions for the repair of household appliances, IT, GSM, TV and office equipment. The brand operates in 4 sectors: warranty maintenance services, non-warranty maintenance services, various types of insurance claims settlement and business maintenance services. Currently, QUADRA-NET associates over 400 websites within over 50 projects.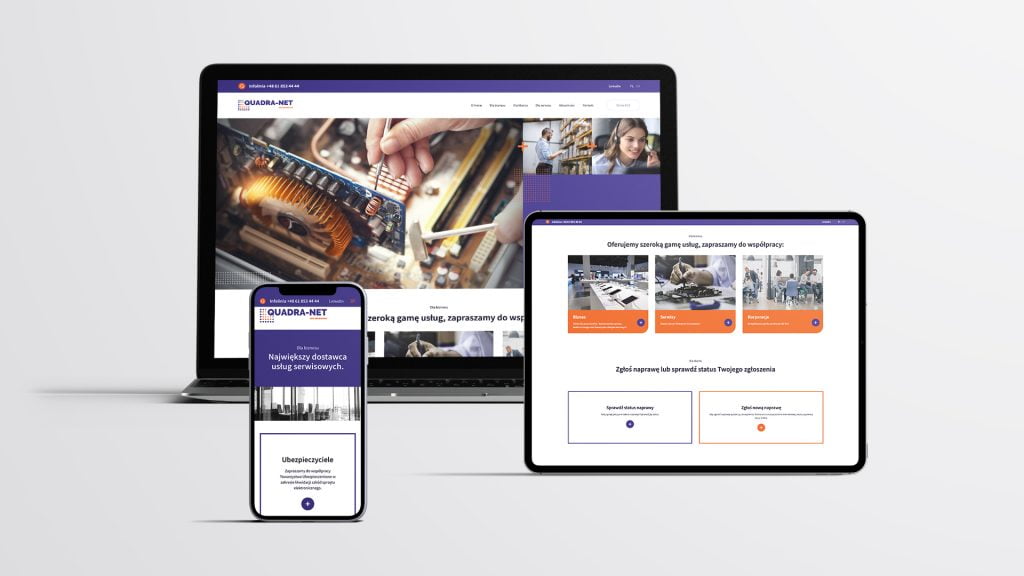 BUSINESS OBJECTIVES
Designing a new look and functionality of the website.
Website optimization in accordance with good UX and SEO practices.
Increase in website visibility in the Google search engine and increase in website traffic.
Reaching potential customers of the QUADRA-NET brand.
Solution
SOLUTION
Website rebranding involves: preparing a new website design, including refreshing the graphic design, website structure, content and necessary SEO activities.
The whole is to be a system of connected dishes that will enable a potential customer to reach the brand's offer, find information that interests him, and finally - place an order.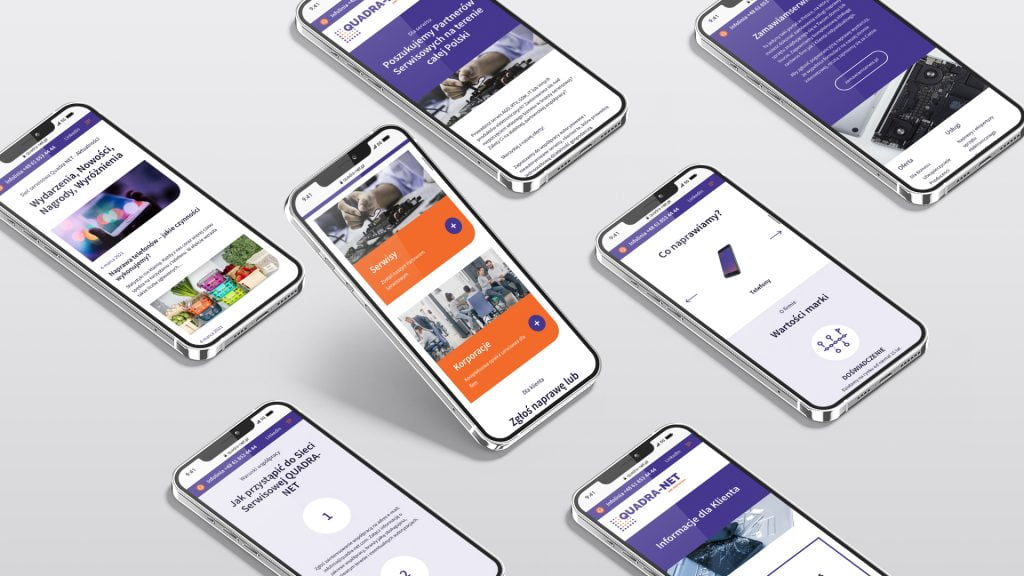 Website rebranding: structure
The main goal was to create improved navigation, thanks to which the user will be able to find information about QUADRA-NET services that interest him even faster. Importantly, the brand offers repair services for over 100 product categories from over 100 manufacturers. Users have the option of reporting a repair, as well as checking its status and reporting an opinion.
When creating the website, the most modern technological solutions were used, enabling efficient and quick navigation of the website - both for individual and business customers. Refreshed, among others the structure of tabs giving them appropriate names: "about the company", "for business", "for the client", "for the website", "news", "contact". Each of the tabs. Additional sub-tabs have been implemented to make it even easier for users to find a specific service.
Website rebranding: SEO activities
The implemented changes also concerned a wide range of positioning activities. The SEO department audited the current position of the website, key phrases and the content presented on the website. As a result, a list of guidelines was created that had to be implemented at the stage of designing a new website and those that should be applied after launching the new version. Our goal was not only to create a modern, aesthetic website, but above all a website that will be friendly to Google algorithms, and thus - potential recipients will quickly reach the offer presented on the website. This is a key element that is one of the most important points when implementing a new website.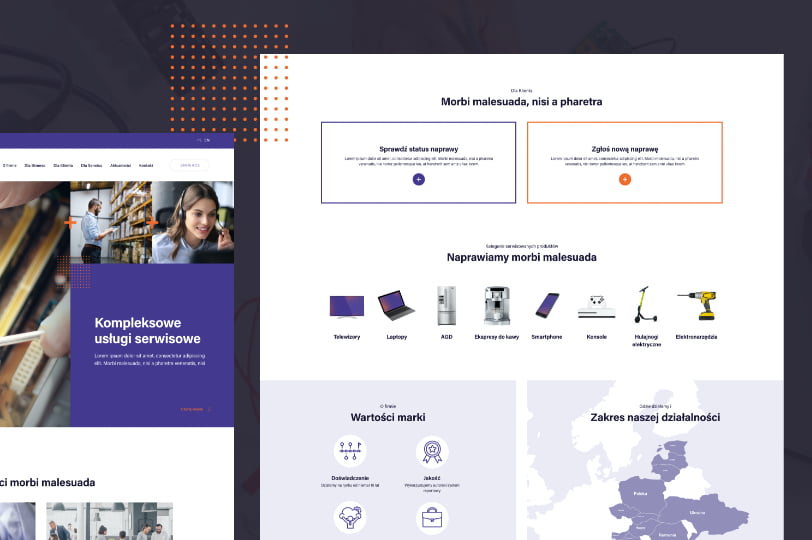 Do you need help with your business development?